I've been to tons of bars in my life. Too many to count, in fact. Hmm, that sounds bad. But hey, it's all part of the job, right?! We'll go with that. As you probably know, there are some truly amazing bars here in the Bay Area. However, a select few hold a special place in my booze-filled heart. One of these is Alembic. There are so many reasons to love Alembic; too many to discuss in today's post. Let's focus on one: the Southern Exposure. This was one of my first, and still the best, experiences with vegetable juice in a cocktail. When I'm anywhere in the Haight (Alembic's neighborhood) this cocktail singlehandedly lures me into the bar. It's that good. But don't just take my word for it . . . dust off your shaker and get to work!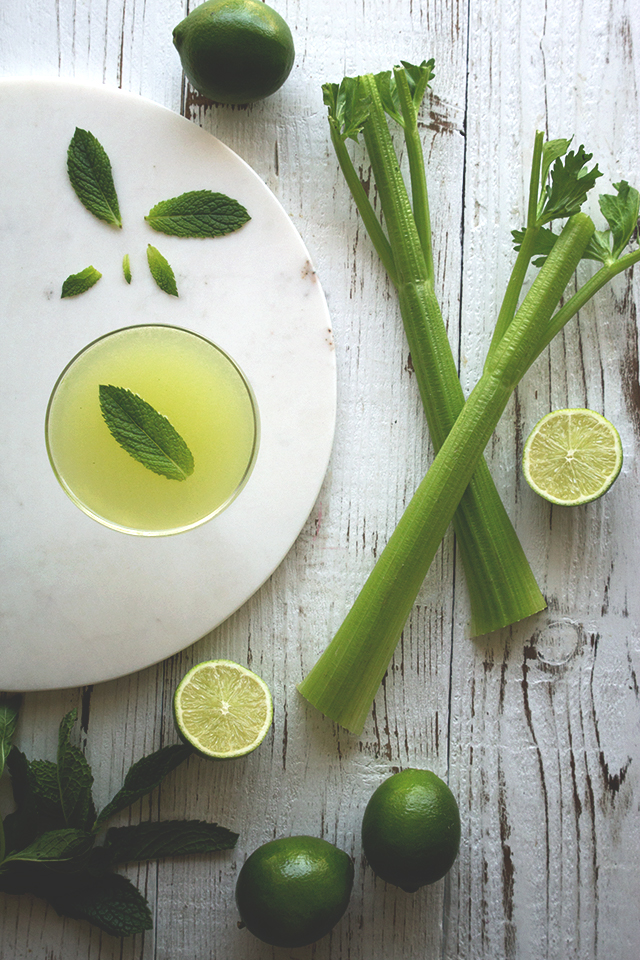 Start by washing and juicing the celery.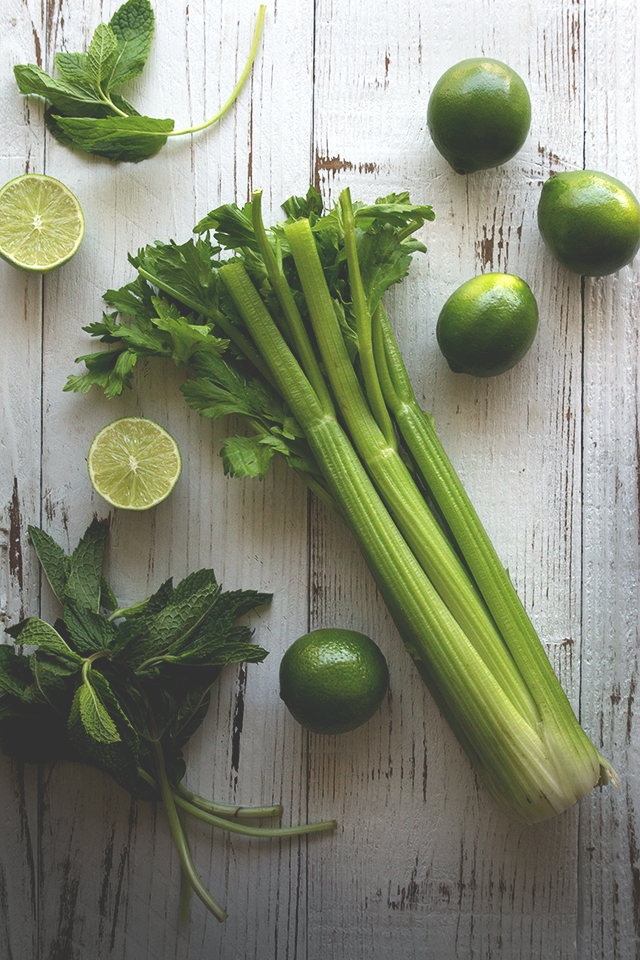 In a shaker filled with ice add the gin, lime juice, simple syrup, celery juice, and mint. Shake thoroughly for 20 seconds.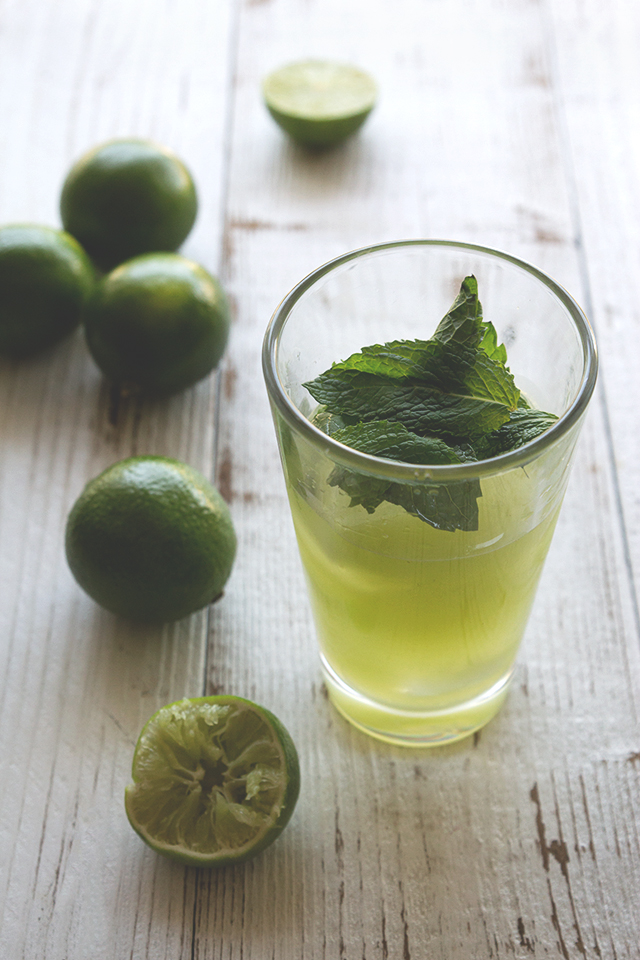 Double strain into a chilled cocktail glass and garnish with a single mint leaf.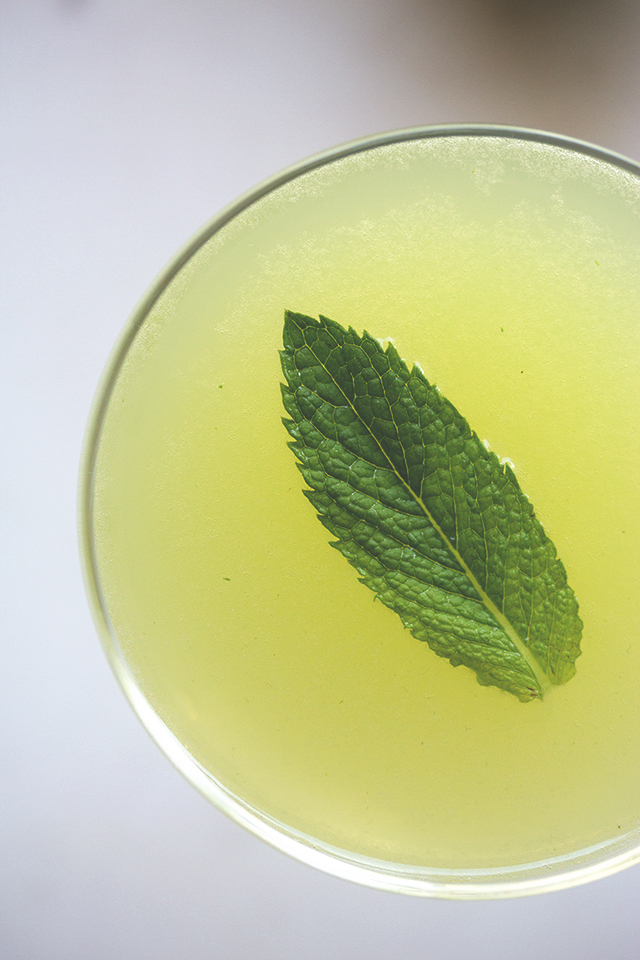 Serve and enjoy!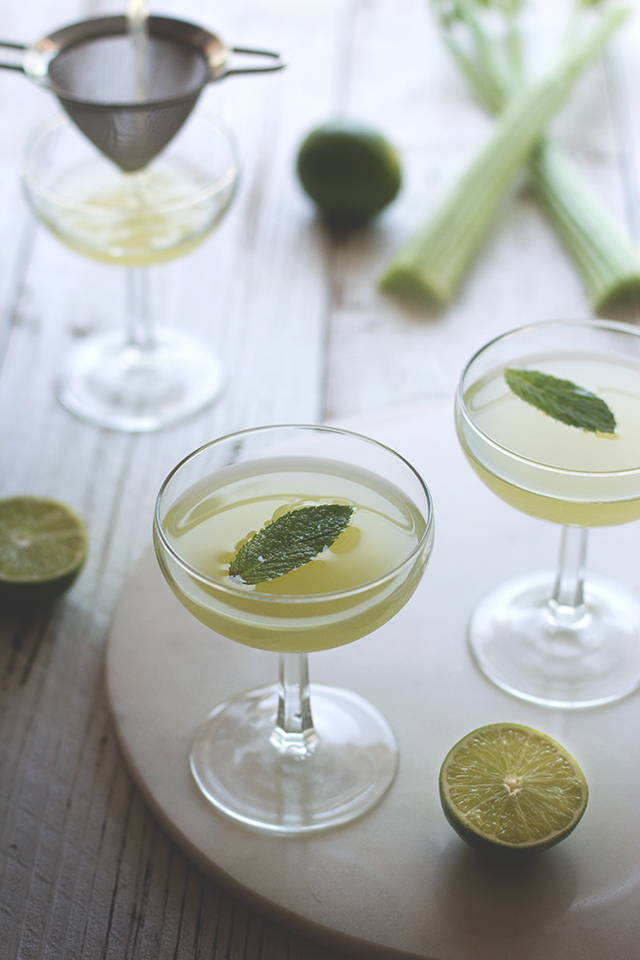 Make sure to save one for yourself, before it's too late.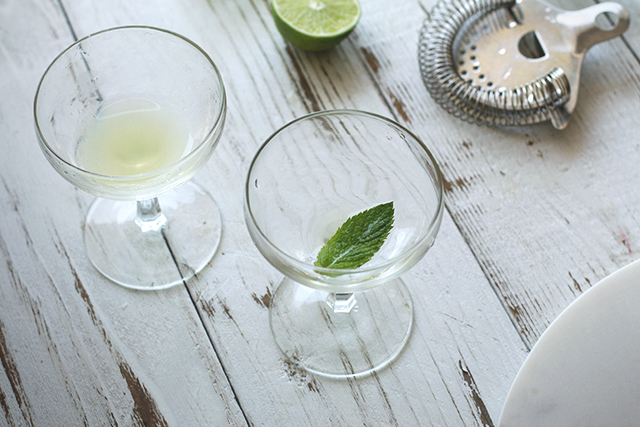 Southern Exposure Cocktail

Ingredients:

1 1/2 oz gin
3/4 oz celery juice
3/4 oz simple syrup
1/2 oz lime juice
8 mint leaves (one for garnish)

Directions:

Add all the ingredients into a shaker filled with ice.
Shake hard for 20 seconds.
Double strain into a chilled cocktail glass.
Garnish with a mint leaf.
(images by HonestlyYUM)