I am obsessed with broccoli rabe, also known as rapini. Not to be confused with broccolini– the two are very different. Broccoli rabe's flavor resembles broccoli but is bitter and slightly  herbaceous, like asparagus. Luckily, my local market always carries this vegetable and I constantly make it. Creamy sweet burrata is pretty much broccoli rabe's best friend and this crostini is one of my favorite ways to enjoy this vegetable. Toasted thick sourdough bread topped with melted burrata, prosciutto and chopped garlicky roasted broccoli rabe– so simple and so delicious!
Ingredients:

1 bunch of broccoli rabe
2-3 cloves of garlic, finely minced
2 balls of burrata
extra virgin olive oil
sea salt and freshly ground black pepper
red pepper flakes
sliced prosciutto
thick slices of crusty sourdough bread, like a baguette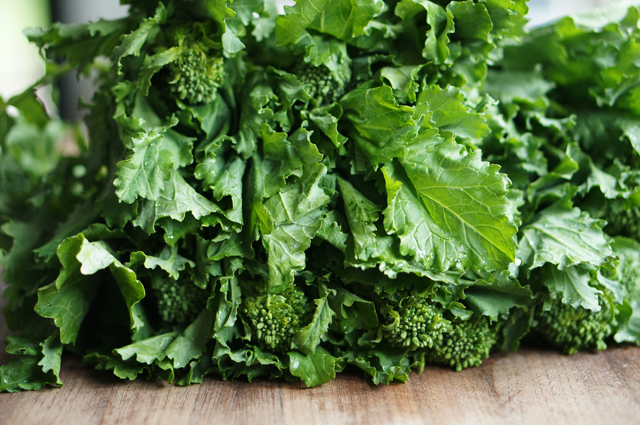 Preheat the oven to 425 degrees F with the rack on the highest position. Toss the broccoli rabe in a couple glugs of olive oil. Add the garlic, a big pinch of salt, and freshly ground black pepper. Toss to coat and spread onto a baking sheet in one layer. Roast for 10-12 minutes until the edges brown and edges of the leaves start to crisp. Leave the oven on.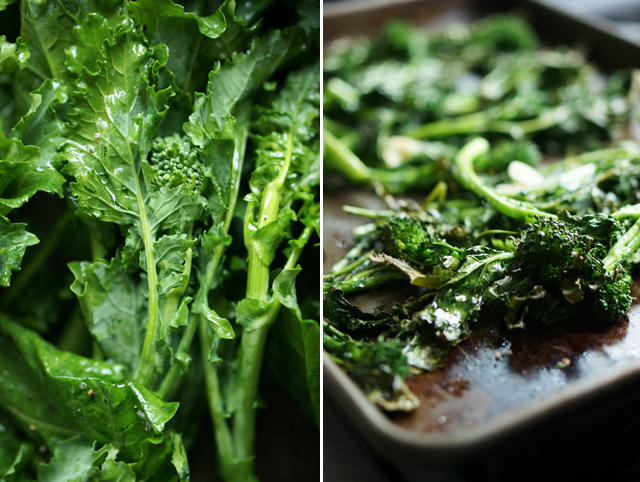 Slice sourdough into thick slices and brush with a little olive oil and toast both sides on a pan over high heat. Chop broccoli rabe into small pieces. Tear bruatta apart and place enough burrata to cover each toast. Place the toasts with the burrata on a baking sheet. Return to the oven (at 450 degrees with the rack on the highest level). Bake for about 3-5 minutes until the burrata starts to melt.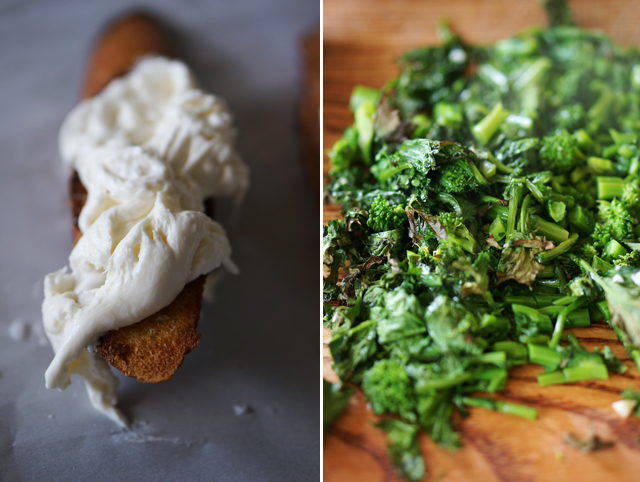 Remove and top with thinly sliced prosciutto and broccoli rabe. Season lightly with salt and pepper and red pepper flakes.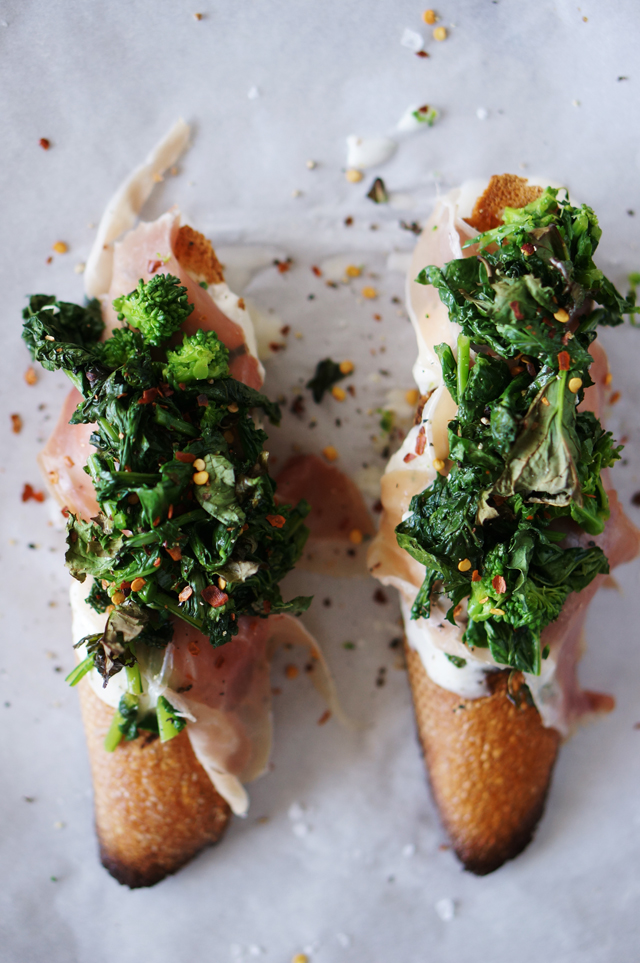 Enjoy!