Methods of cooking barbecue ribs varies all over the country and can be very personal to some. Some insist on smoking their ribs over a charcoal grill. Some let their ribs go low and slow on a gas grill. Both take hours, which is so worth the wait – but if there is a foolproof shortcut, I'm all about it! Cooking the ribs in the oven for a couple of hours and finishing them off on the grill with homemade BBQ sauce is how I come to love my ribs. Trust me when I say these finger lickin' ribs are full of flavor, moist and most definitely fall of the bone.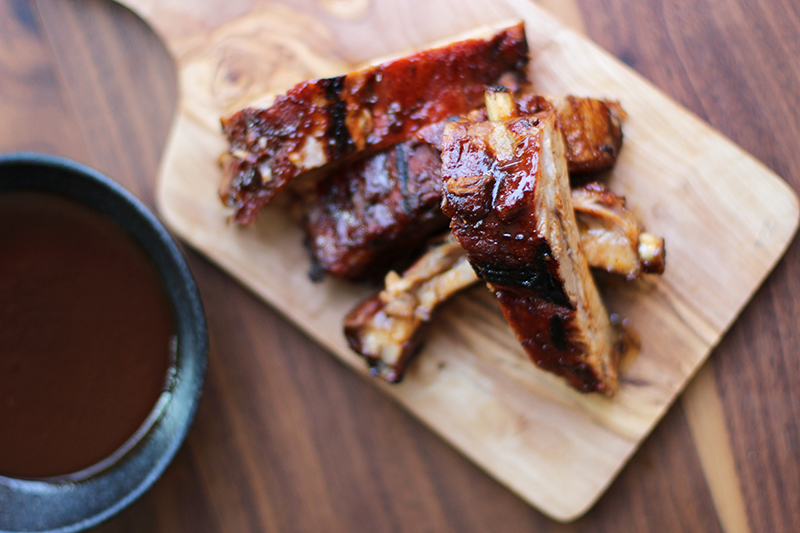 Ingredients for ribs:

2 racks of baby back pork ribs
3/4 cup packed dark brown sugar
1/2 cup smoked paprika
1/4 cup cayenne pepper
1/4 cup garlic powder
1/4 cup onion powder
2 tbs ginger powder
1/4 cup kosher salt
2 tbs ground black pepper

Ingredients for bourbon BBQ sauce:

2 cups bourbon
1 cup ketcup
1/2 cup packed brown sugar
2 tbs molasses
2 tbs Worcestershire sauce
2 tbs malt vinegar
1 tsp liquid smoke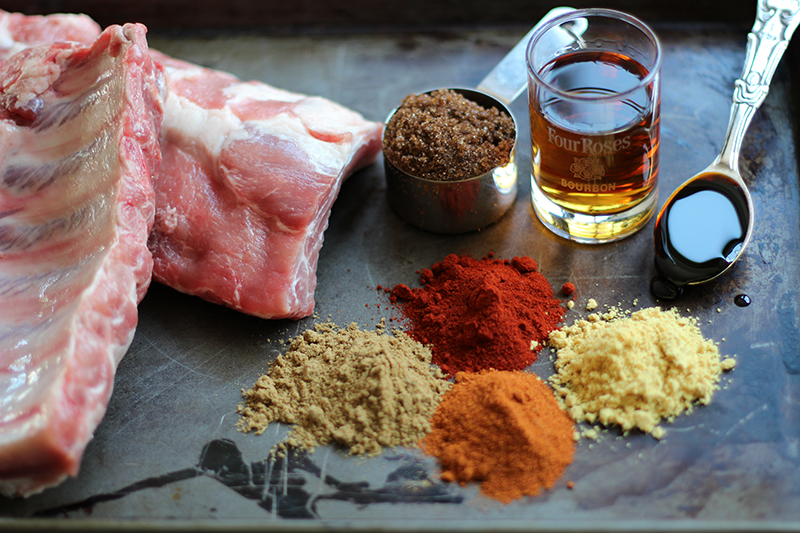 Preheat oven to 350 degrees. Prepare your ribs by removing the filmy membrane on the bone side of the rack. This tough material blocks flavor reaching the meat and will make the ribs tough. With a paring knife, start at one end of the rack and carefully peel the membrane away from the surface of the last bone. Use a paper towel to grip and remove it with one easy motion. Combine all the dry ingredients together in a bowl – this is your dry rub.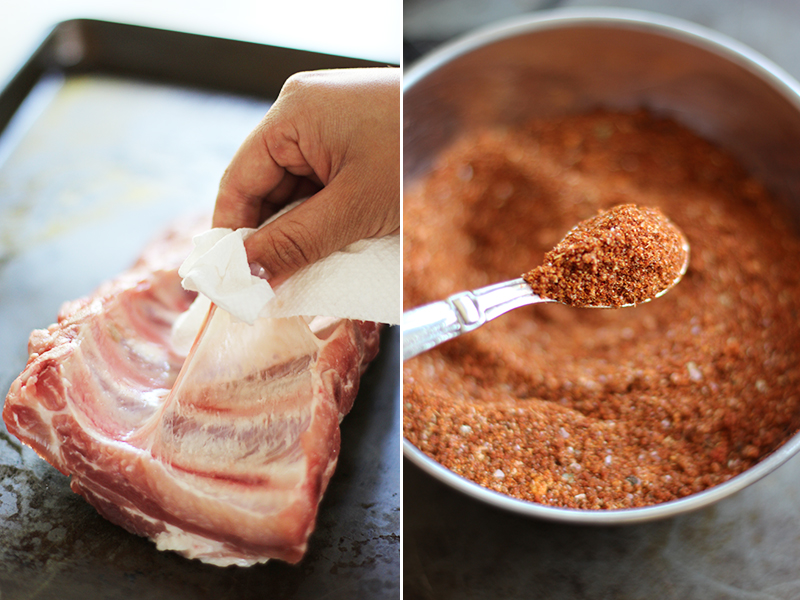 Spring 2-3 tablespoons on each rack and rub the spices into the ribs. Wrap each rack in foil and put them in the oven for 2.5 hours. Save the rest of the rub in an airlock container for future use!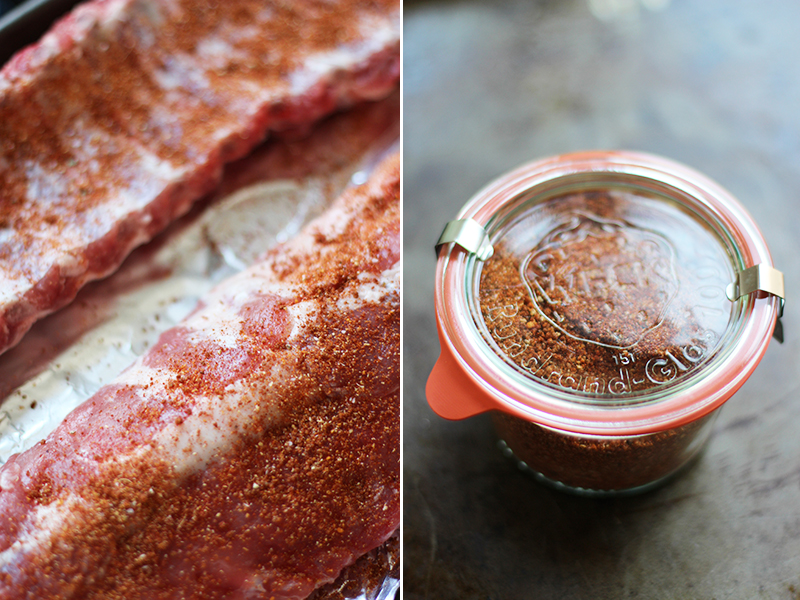 While the ribs are baking, combine the wet ingredients in a saucepan and bring to a boil. Simmer over low heat until the sauce has reduced to about half. After the ribs have finished baking, let them cool to room temperature or leave them in the fridge overnight. They are fall of the bone tender at this point so you want them to hold shape before putting them on the grill. Turn your gas grill to medium high, or create a medium-hot fire in your charcoal grill. Brush both sides of both racks of ribs before placing them on the grill. Baste and turn frequently until the sauce is caramelized and charred.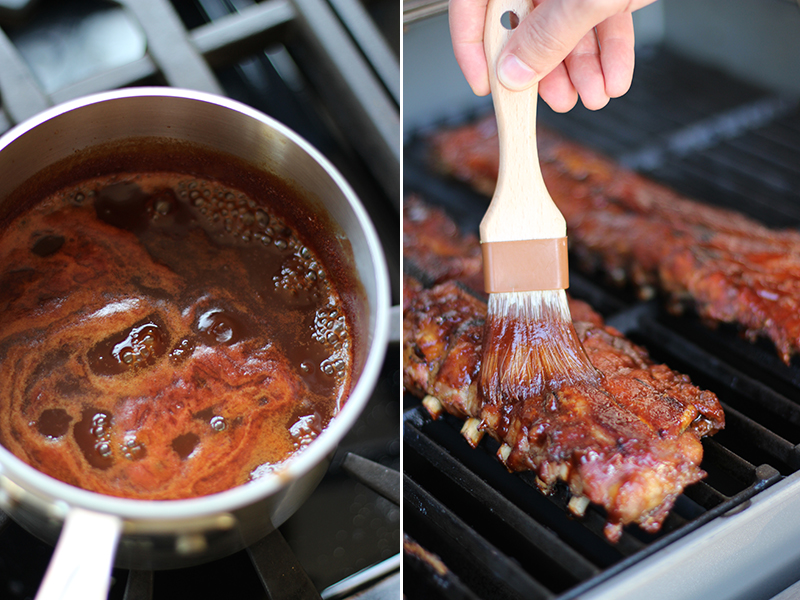 Cut and serve with the the remainder of the sauce for dipping. Lick fingers and enjoy!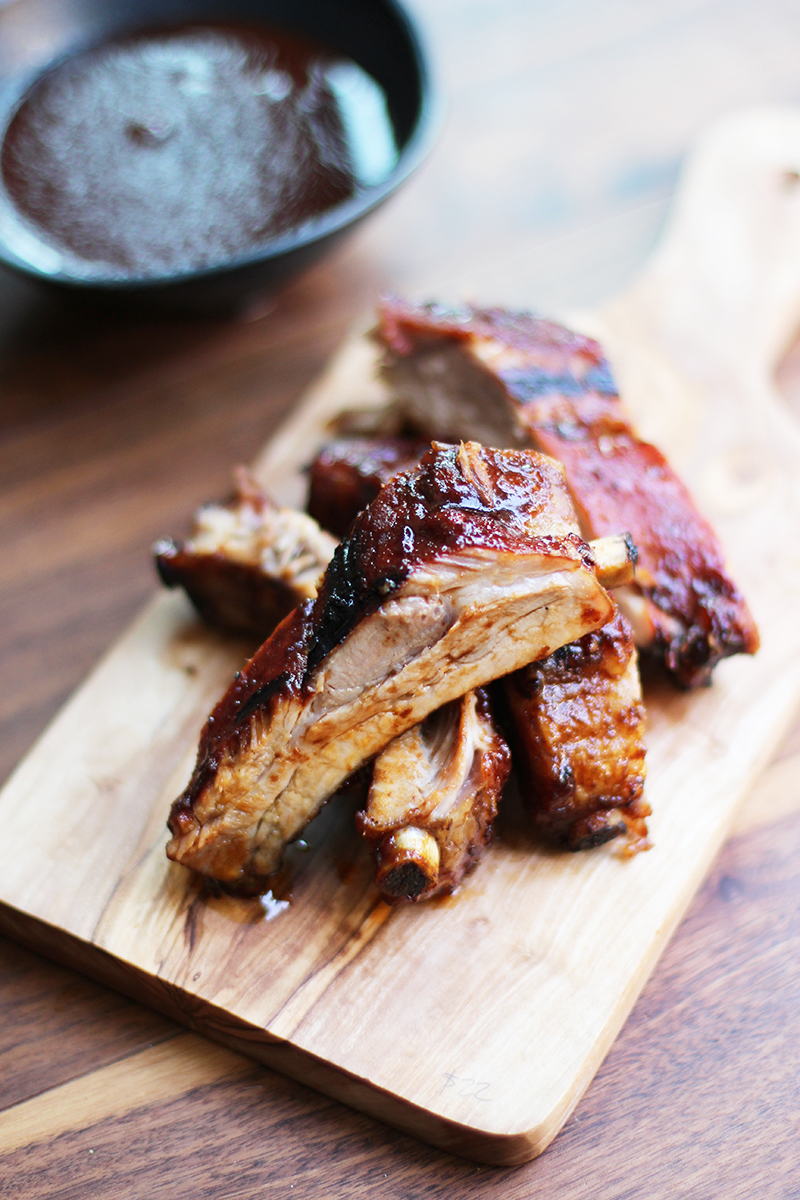 (images by HonestlyYUM)