My husband is not a fan of fish. I'm still baffled by his distaste to this day – I mean, if there was a single food group I couldn't bear giving up, it would hands down be seafood. So I knew I was onto something good when I recently tried converting him (for the umpteenth time) with an uncomplicated yet impressive branzino recipe, stuffed with lemon and thyme and baked in a crust of salt. He loved it. Score! The pure simplicity of this recipe brings out the delicate, fresh flavor of this European sea bass. And the method of baking it in a salt crust seals in the juices infusing just a hint of saltiness. Yum.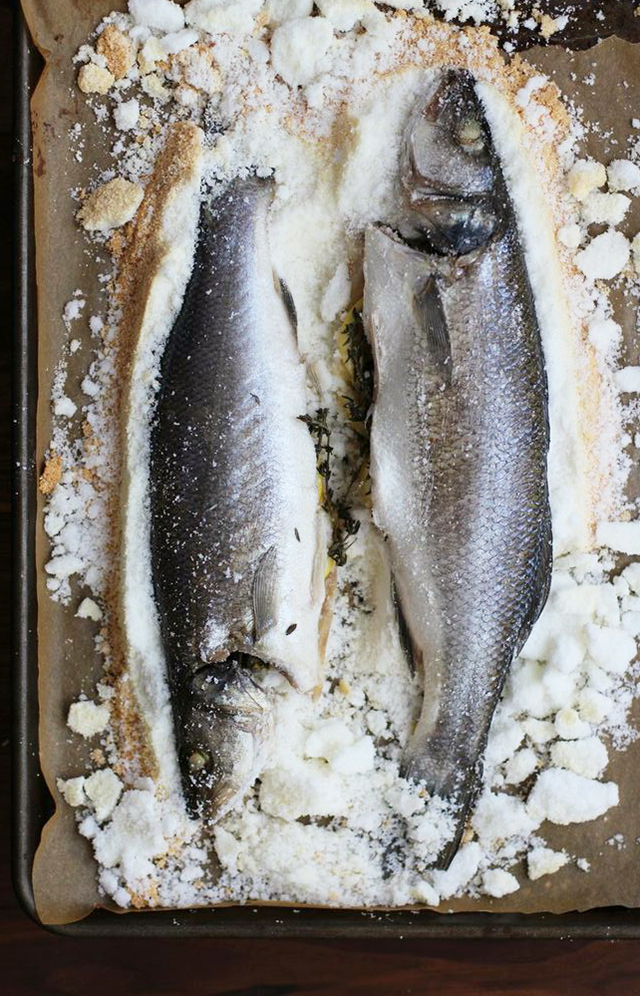 Ingredients:

2 whole & cleaned branzino at 1 – 1 1/4 lbs each
1 3lb box of kosher salt
8 egg whites
1 lemon
thyme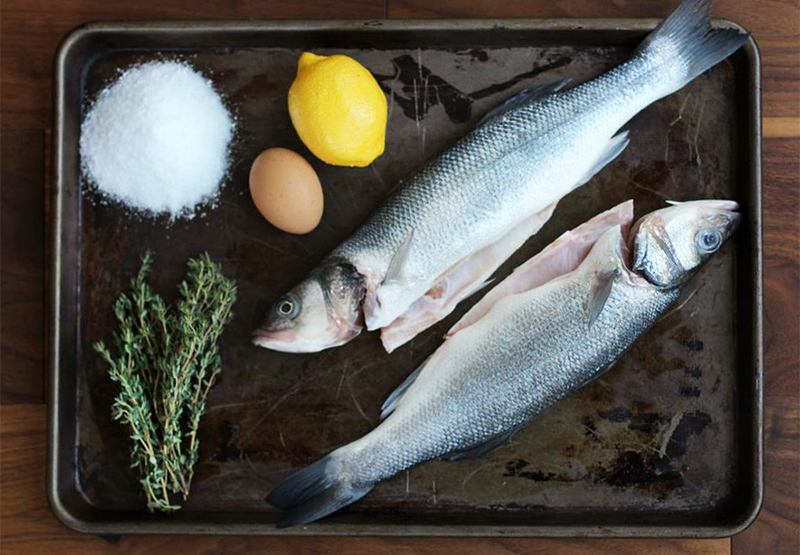 Preheat the oven to 400 degrees. Cut lemon into slices and then halve them. Stuff cavity of each whole fish with a couple of thyme sprigs and a few halved lemon slices.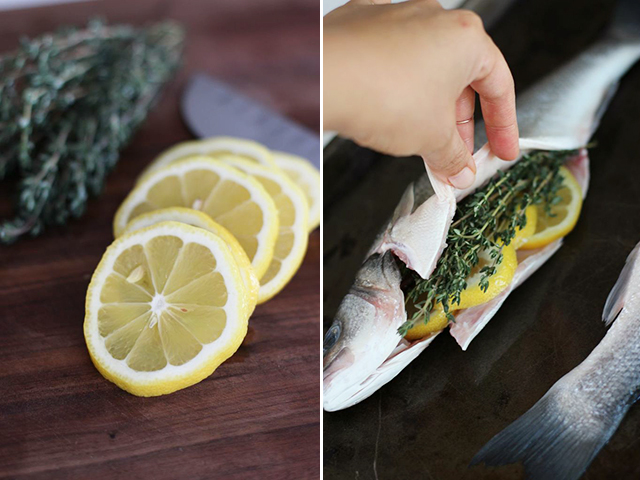 Empty the box of kosher salt into a large mixing bowl. Beat the egg whites to a soft peak and then fold into the salt, making a wet sand-like mixture.
Spread an even layer of the salt mixture on a parchment paper lined baking sheet.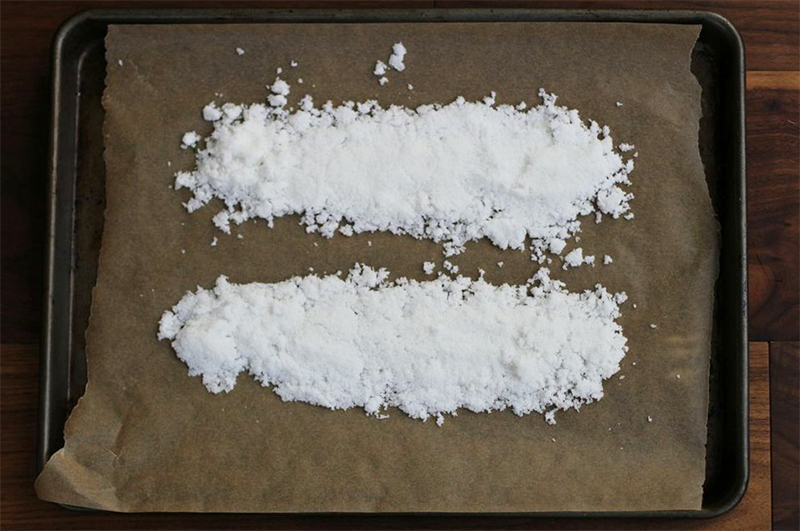 Lay the fish on top of the salt, laying them belly to belly.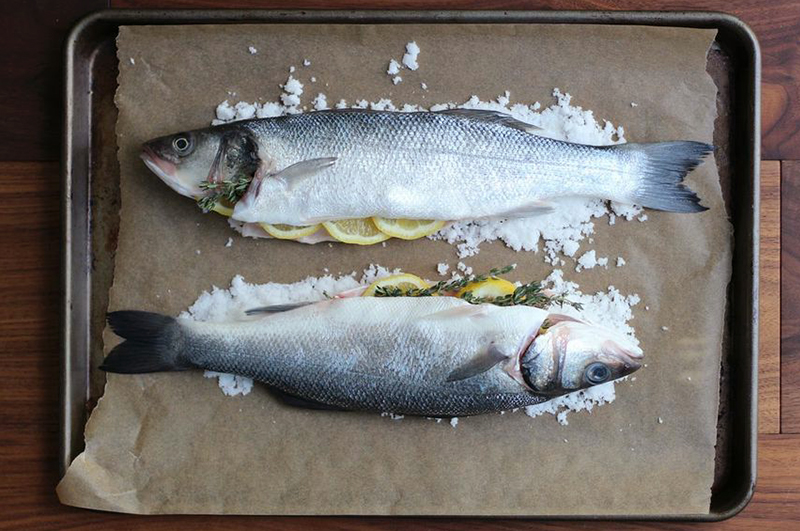 Start spreading on the salt, gently packing it around the fish.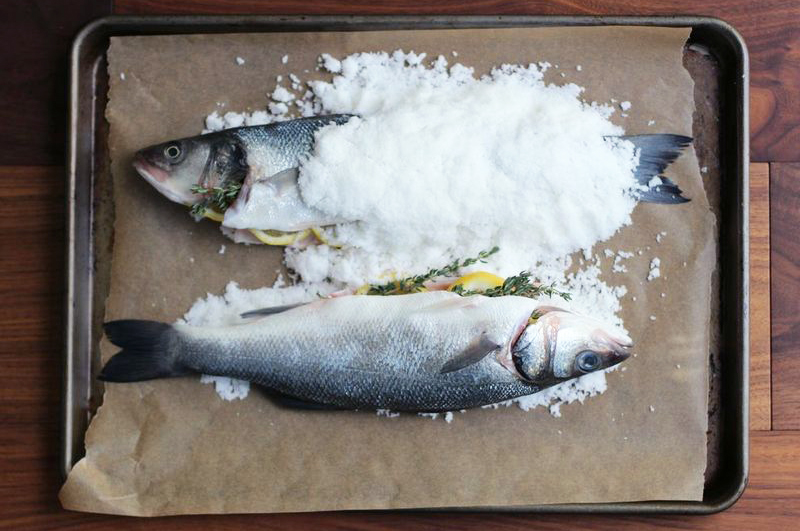 Make sure the fish is completely covered with an even layer of salt mixture.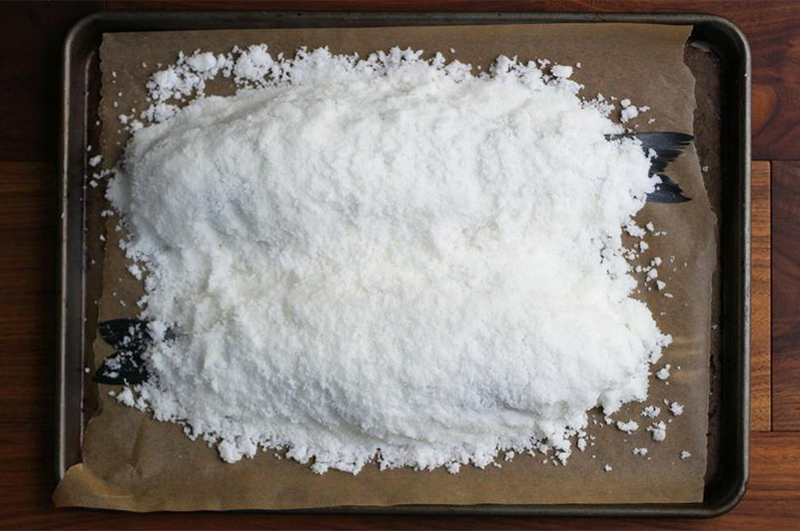 Bake in the oven at 400 degrees for 25 to 30 minutes. Insert a thermometer into the thickest part, right behind the head – the temperature should read 135 degrees. Let the fish rest for 10 minutes. With the back of  a large spoon, give the salt shell a good whack and start peeling the crust away.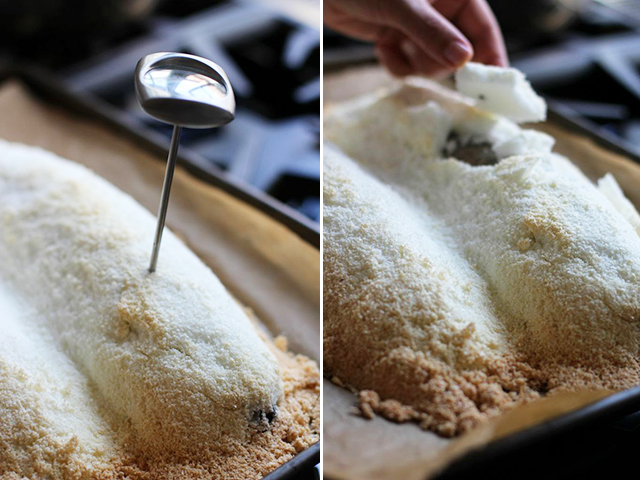 Use a brush to help brush away any excess salt.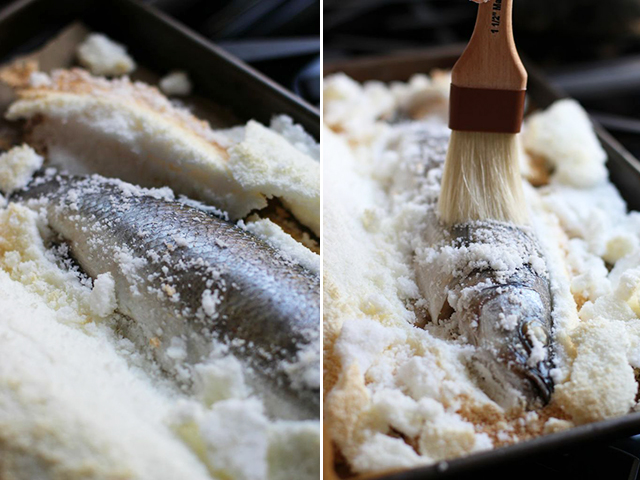 Pull skin from top of the fish and carefully lift the top fillets from bones and transfer to plate. Lift and discard bones. Then, gently lift the bottom fillets from skin and plate. Simply serve with a drizzle of your best olive oil and enjoy.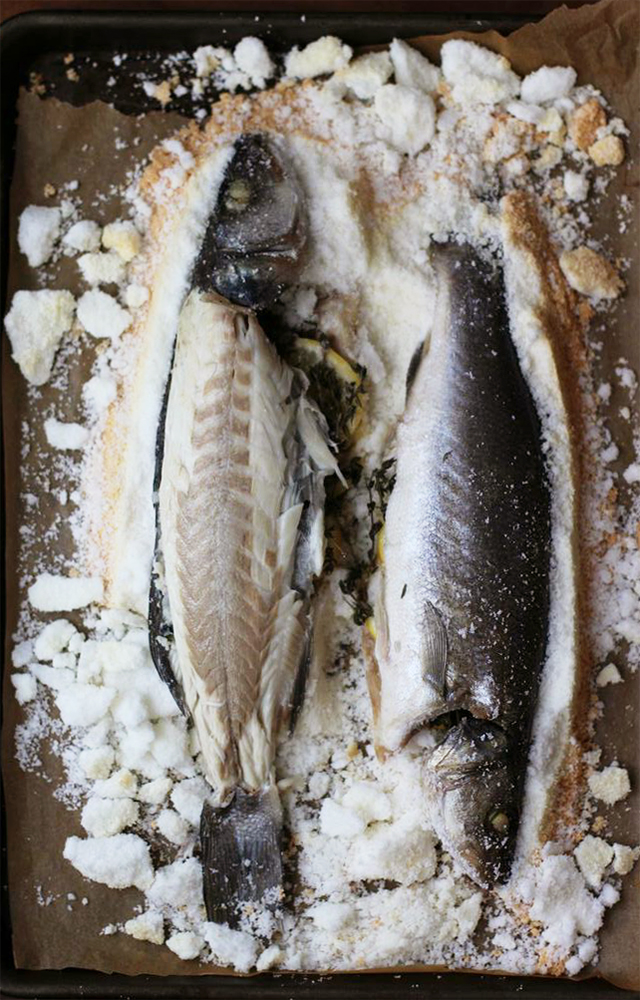 (images by HonestlyYUM)