I've always had a particular fondness for digestifs. Whether a glass of port or a shot of cognac, the simple act of sipping that after dinner drink is comforting to me. Perhaps it's the extension of the meal that I love. Conversations are allowed to linger as we slowly digest the evenings fare. Maybe it's the libation itself. Aged spirits and herbal liqueurs overlooked at happy hour are readily passed around the table amidst the candlelight. Perhaps it's the desire to coat our palates with something sweet? Or simply the formality of it all? Likely all of the above. For tonight's digestif I made a cocktail. A blend of aged rum, Vermouth di Torino, and a splash of walnut liqueur. This luscious cocktail pairs just right with a few squares of dark chocolate. I used Ghirardelli Sea Salt Soirée. The intense dark chocolate balances the sweetness of the cocktail, while the salt evokes the nutty and citrus notes in the alcohol. Honestly, it doesn't get much better than this. I think I'll call it a night.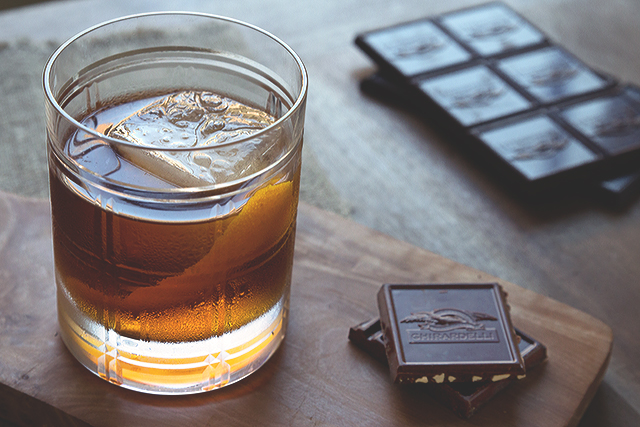 Ingredients:

1 1/2 oz aged rum
3/4 oz Cocchi Vermouth di Torino
1/4 oz nocino (walnut liqueur)
2 dashes orange bitters
orange peel for garnish
To make the cocktail, add the aged rum, vermouth, nocino and orange bitters to your mixing glass. Top with ice and stir for a full 30 seconds.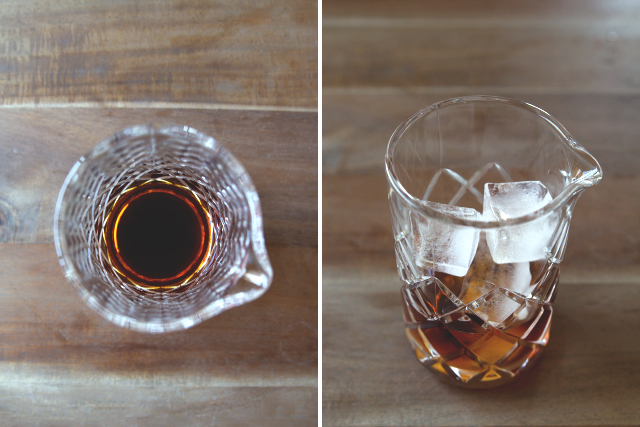 Strain the cocktail into an old fashioned glass over one large ice cube.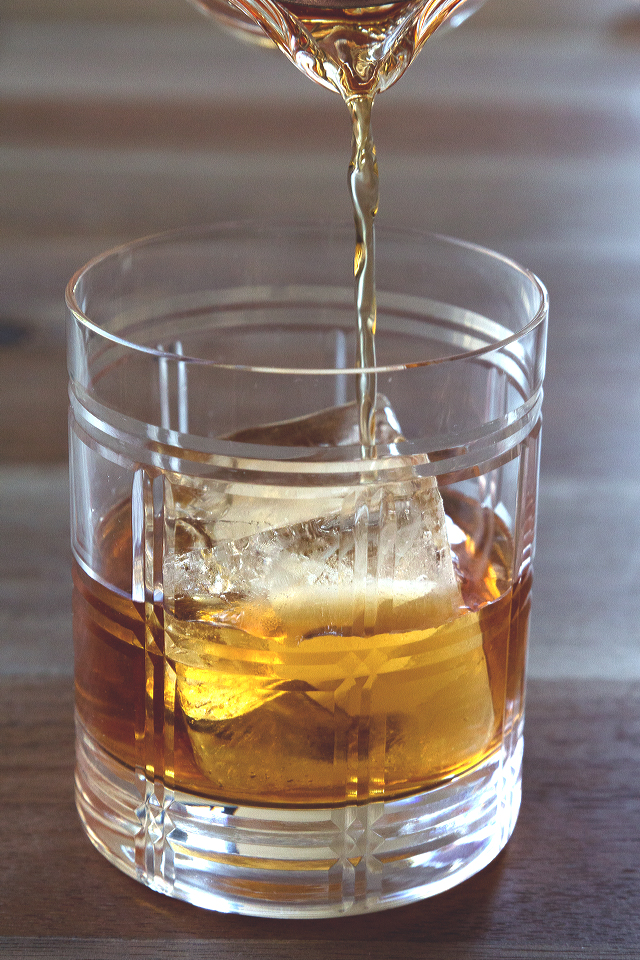 Pair with your favorite dark chocolate.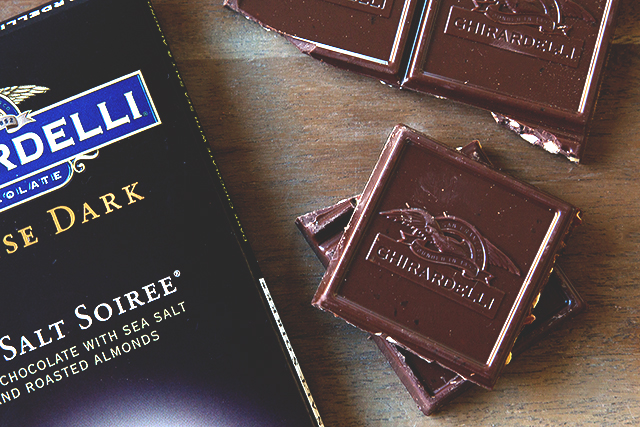 Garnish with a large peel of orange, and your nightcap is complete!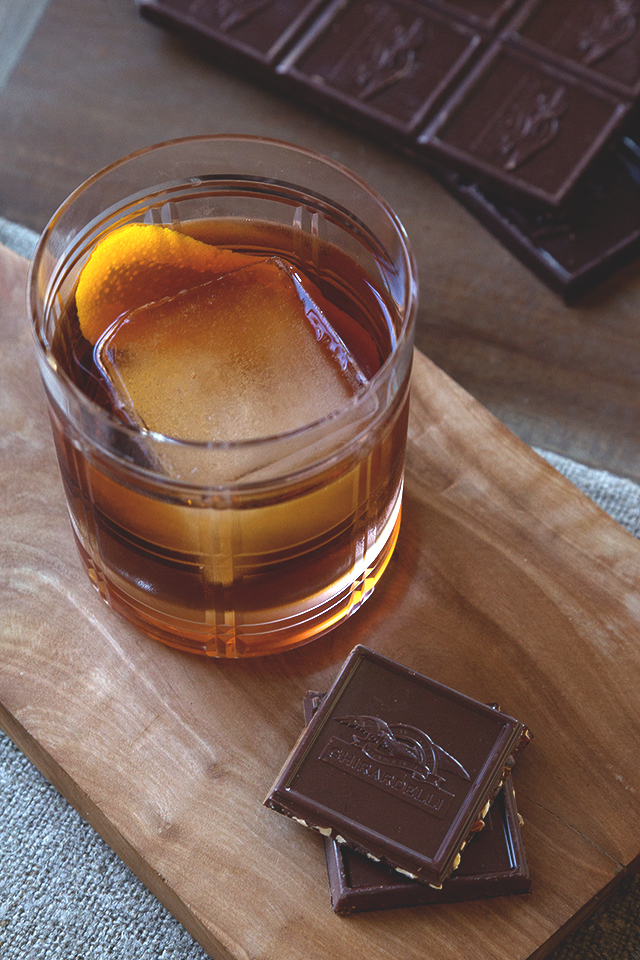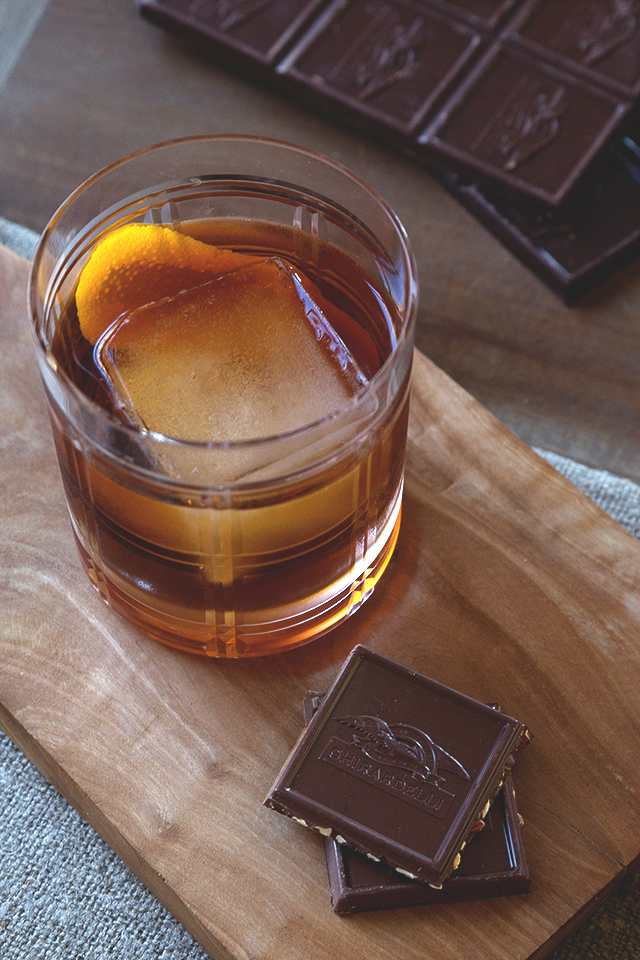 (images by HonestlyYUM)