Let me start by saying I'm not a beer geek. My expertise falls much more under the category of spirits and cocktails. That being said, I'm still a beer guy. I've attended my fair share of brewery tours, I experiment in the occasional home brew, and in some circle circles of my life I'm simply referred to as, "All Mighty Beer Pong Champion." I digress. Despite the fact that I know you're gonna get creative and make a pitcher of cocktails on Sunday, let's face it, the Super Bowl is all about beer. But instead of a boring old 6-pack, why not mix it up this year with an assortment of beers? There are several places these days that sell single bottles of beer. Bevmo and Trader Joe's to name a couple. It's always fun to pick and choose, and your guests will be excited to try some new.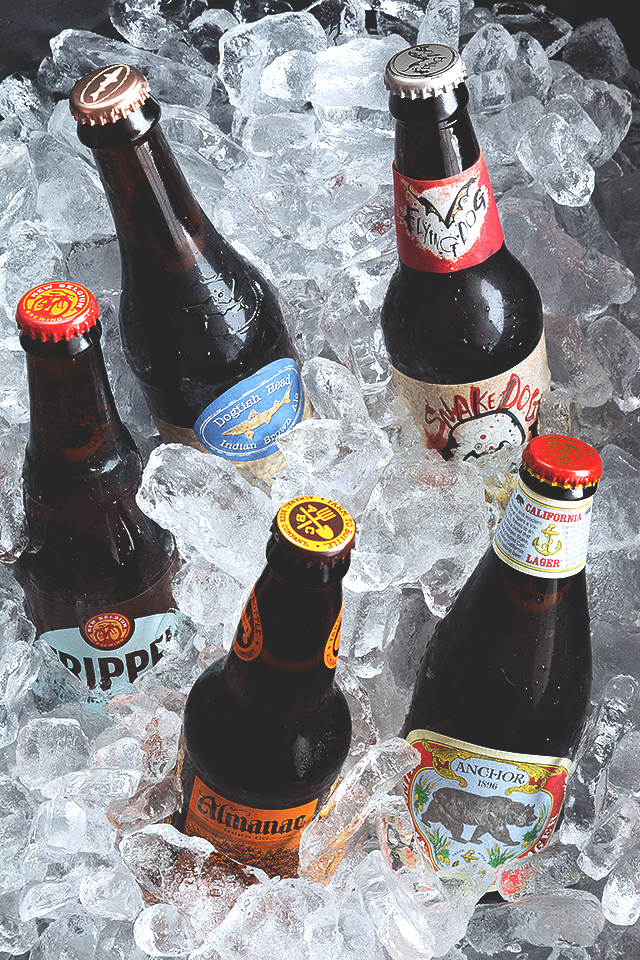 1. California Lager, Anchor Brewing
I was thrilled to see that Anchor Brewing (the folks behind Anchor Steam) had a lager. And even more thrilled to see its label, decorated with our very own California Golden Bear. It has a slightly sweet malt flavor, but finishes crisp and dry. Easy drinking to say the least.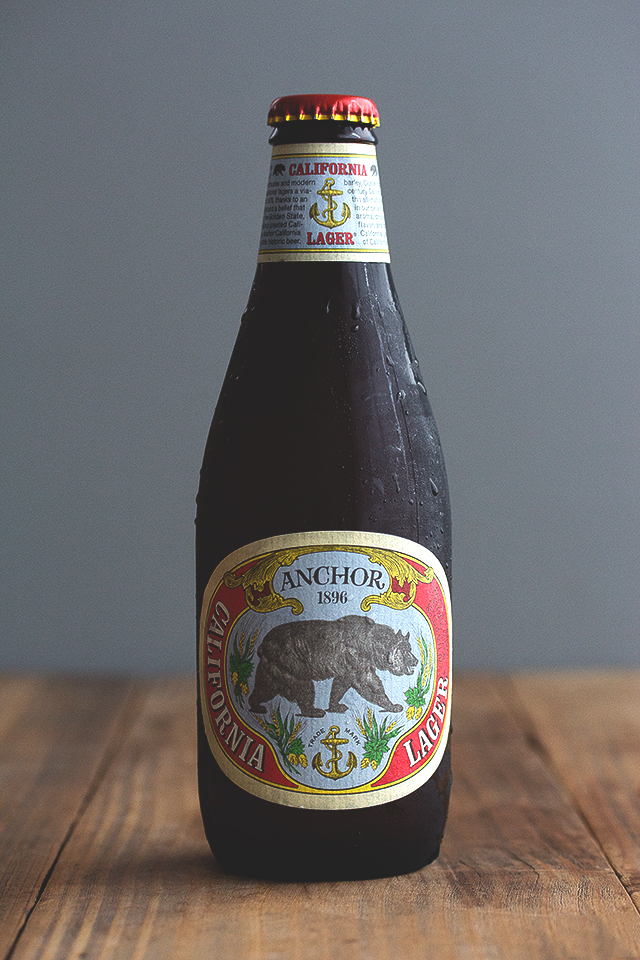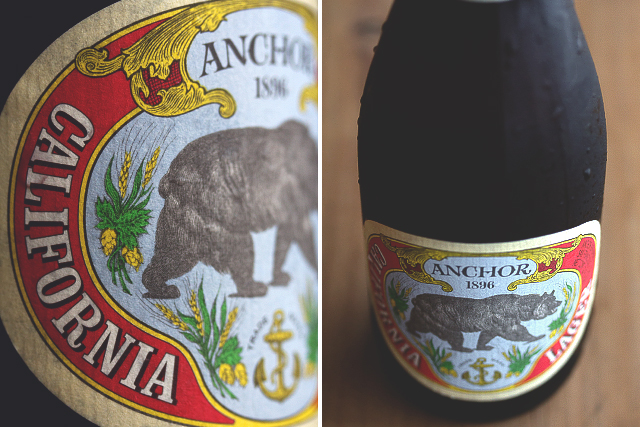 2. Trippel Belgium Style Ale, New Belgium
Yes, New Belgium are the peeps that make Fat Tire. But given the choice, I'd take Trippel over Fat Tire any day. Don't get me wrong, I love Fat Tire, but this ale tripped me out (no pun intended). The coriander definitely comes through, which I love. This beer is flat out interesting. Really fun beer to introduce to someone who enjoys Belgian style ales, but looking to expand their horizon. Oh, and it's brewed in Fort Collins, Colorado. Seahawk fans beware . . .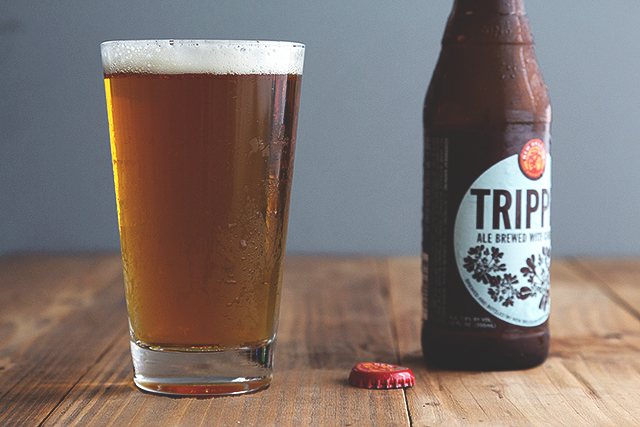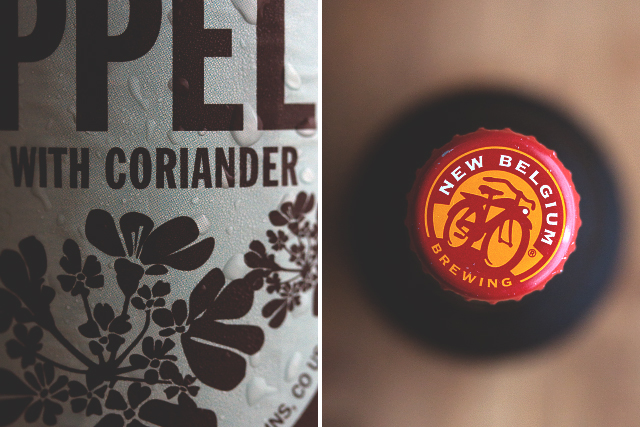 3. Snake Dog IPA, Flying Dog
What can I say, I'm a hophead. It's no surprise that IPA's tend to be my beer of choice. I hadn't seen Snake Dog until recently, and was excited to give it a try. Frankly, it was the label that caught my eye. It reminded me of a cross between me and my dog Grizzly! It had a pleasantly bitter, citrusy flavor. It was very fresh and had a ton of carbonation. I can't wait to sip a bottle or two while I chow down on some wings.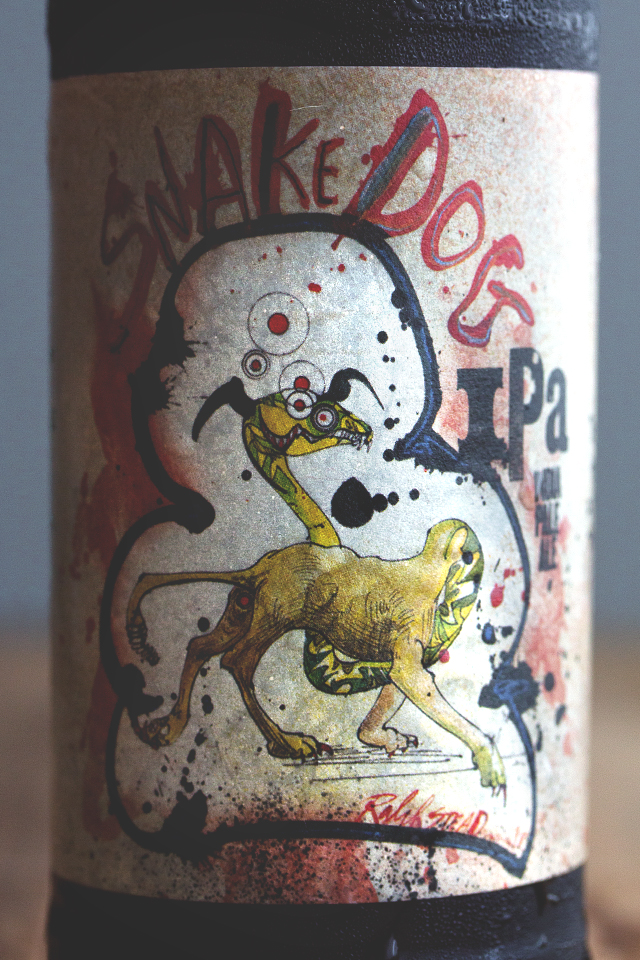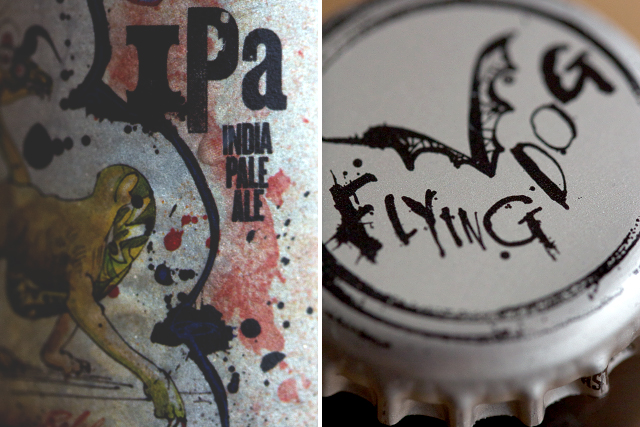 4. Honey Saison, Almanac Beer Co.
There's so many things to love about this light, crisp honey saison. First off, it was incredibly refreshing. I don't know if you've heard, but we've had a bit of a warm winter (understatement of the year) here in California. This beer hit the spot with a huge burst of carbonation, accompanied by floral and citrus notes. Also, I love the painted label. Everything from the big block typography, right down to the tiny detail of the honey bee. Check out their website for info on their farm-to-bottle approach to brewing.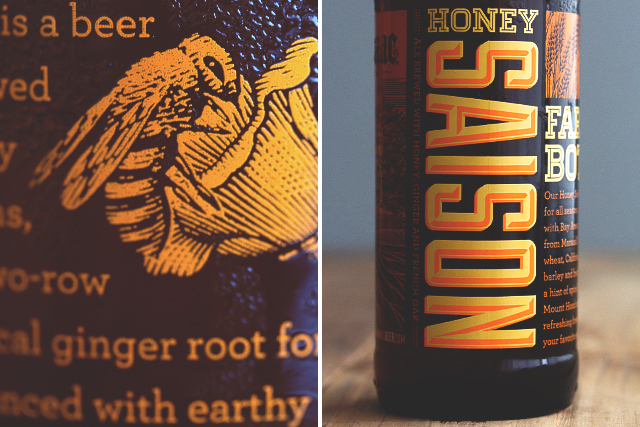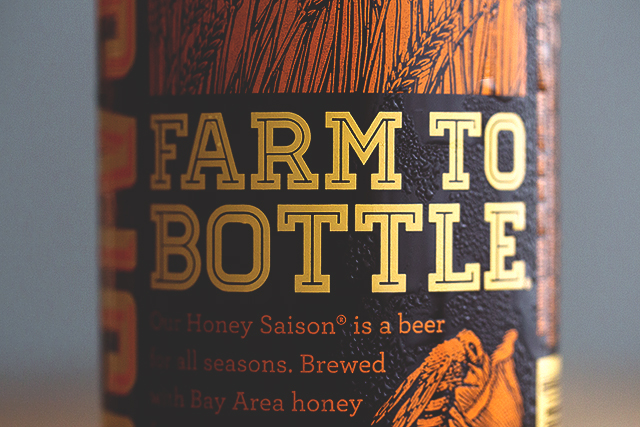 5. Indian Brown Ale, Dogfish Head
Dogfish Head makes one of my favorite beers of all time: the 90 Minute IPA. I decided to branch out and try another one of their brews. I chose the Indian Brown Ale, and it did not disappoint. As advertised, this ale is surprisingly hoppy and malty at the same time! I can easily see this having mass appeal. I think I found my new favorite party beer!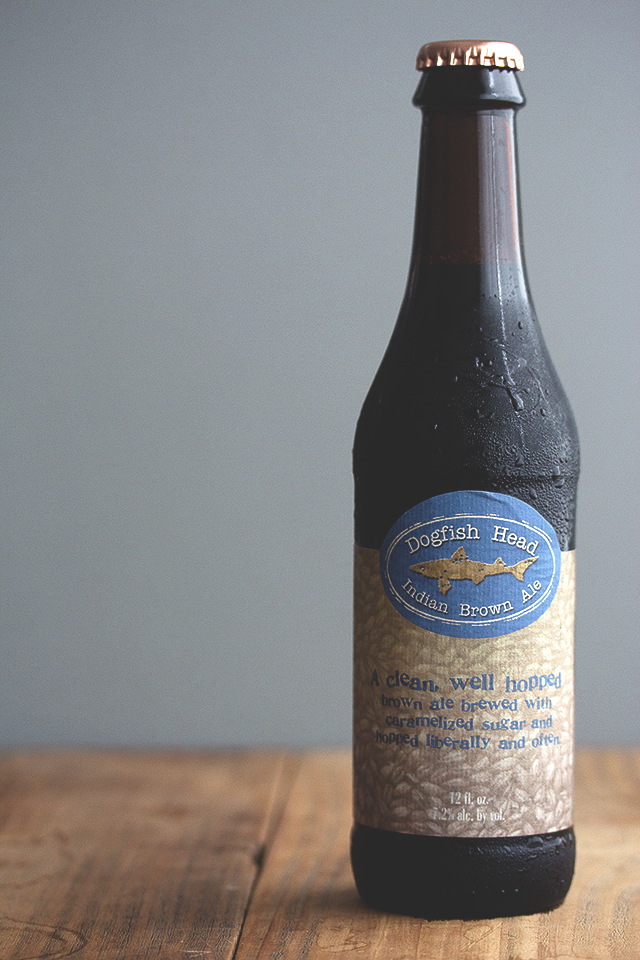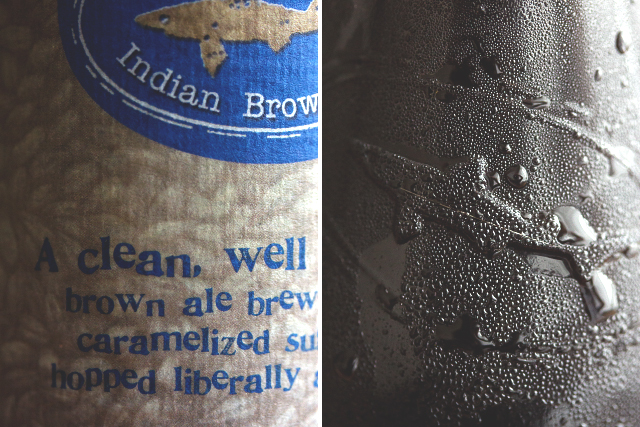 BONUS BEER!! Existent – American Farmhouse Ale, Stillwater Artisanal Ales
You didn't think I could leave with you just five beers, did you? I'm so happy I stumbled upon Existent ale. As Stillwater describes, "This is an ale for you to define." I was more than happy to do just that. The darkest selection of this bunch, Existent is truly complex. I felt like it was very well balanced, but all over the place at the same time. In a good way. Bonus points if you recognize who's on the label.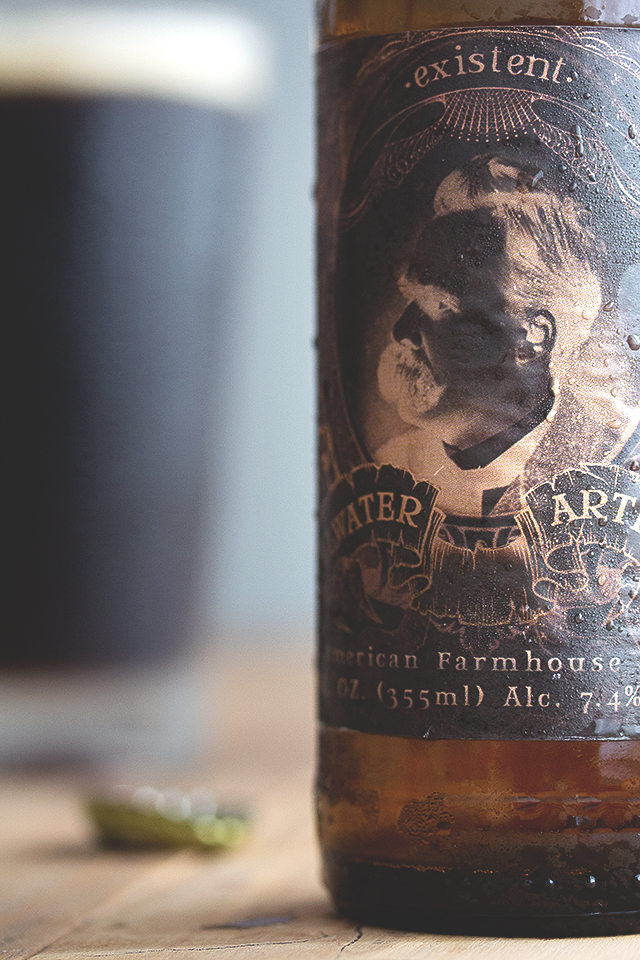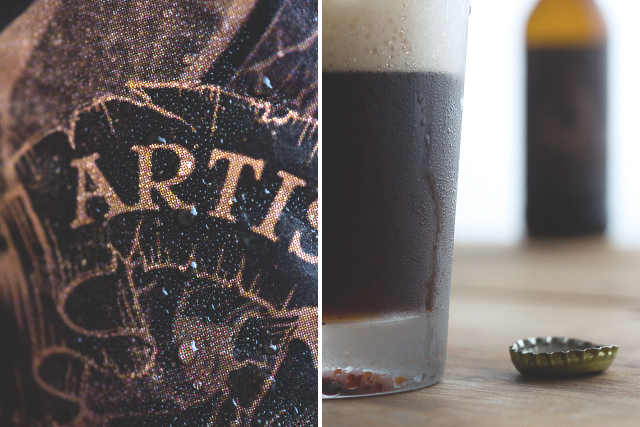 Happy drinking this weekend!!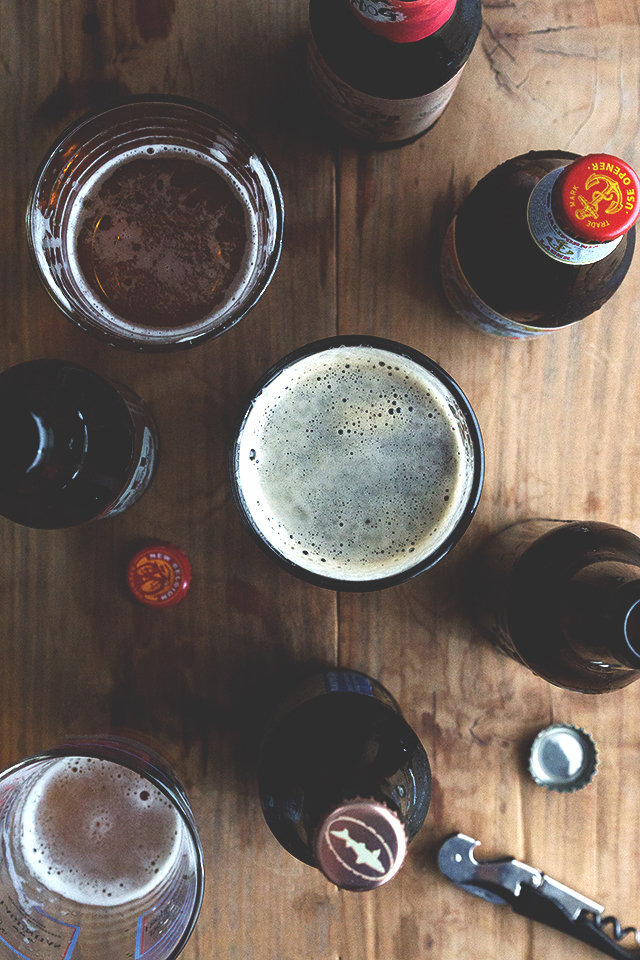 (images by HonestlyYUM)