These are the nachos of your dreams. True to form, I've managed to incorporate beer into this dish by making a beer nacho cheese sauce. (Remember these chocolate chip beer ice cream sandwiches?). The key to the ultimate nachos is toasting the chips in oven– they make the chips super crispy and perfectly oily. As for the rest, I simply added my favorite toppings: avocado, chorizo, jalapenos and sour cream. But feel free to add whatever you like. This dish is ooey-gooey-cheesey-crunchy-salty-flavorful-goodness. Can't wait to chow down (oh and watch the game) on Sunday!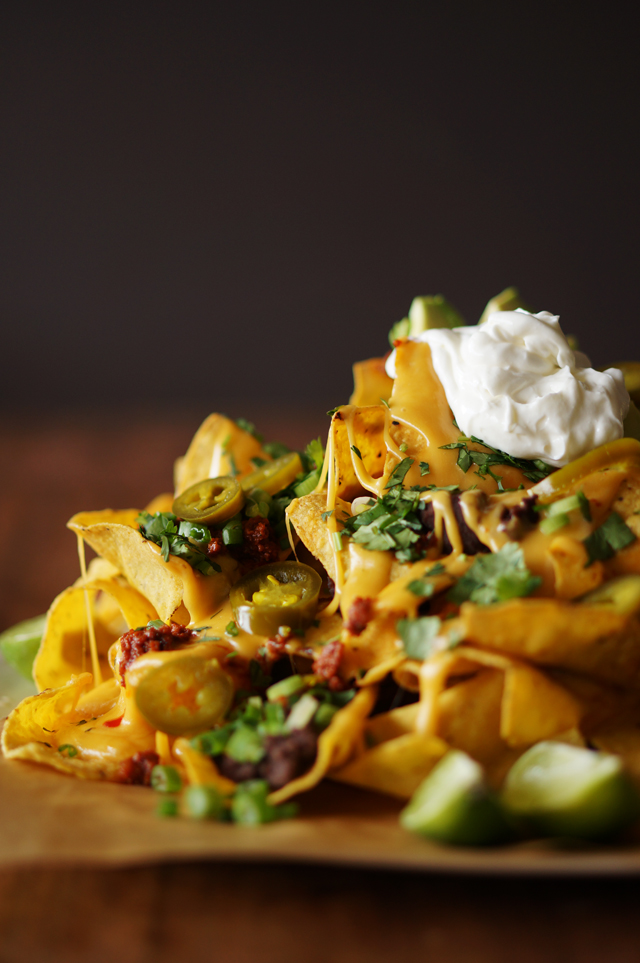 Beer-Nacho Cheese Ingredients:

1/2 pound of Monterey Jack cheese
1/2 pound of sharp yellow cheddar
1 cup of beer, I used Negra Modelo
1/2 cup of whole milk
2 tablespoons of flour
2 tablespoons of unsalted butter

Nachos Ingredients:

chorizo, cooked
tortilla chips
1 bunch of green onions, thinly sliced
1/2 bunch of cilantro, chopped
sliced pickled jalapenos
1 large avocado, sliced
1/2 can of refried black beans
sour cream
lime wedges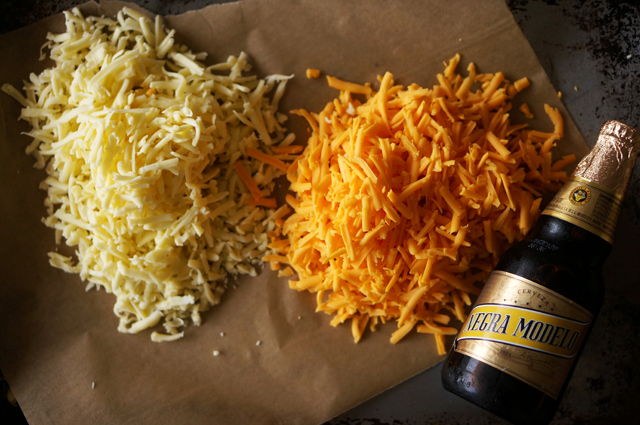 To make the beer nacho cheese, grate the cheese. Combine milk and beer in a small sauce pan and heat until warm, but not boiling. Melt the butter in a medium sauce pan over medium high heat. Once melted add the flour, one tablespoon at a time stirring constantly with a wood spoon until smooth and incorporated. Then add the warm beer-milk mixture 1/3 at a time, continuing stirring, until incorporated. Lower heat to medium low heat and add both cheeses.
To assemble the nachos, preheat the oven to 375 with the rack positioned in the middle. Heat up the refried beans in a pan until warm and runny. I add a little water until I get a runnier consistency. Add 1/3 of chips and pour 1/3 of beans and 1/3 of cheese over the layer. Repeat until you use all the chips and cheese. Bake for 10 minutes until chips are toasted on the edges.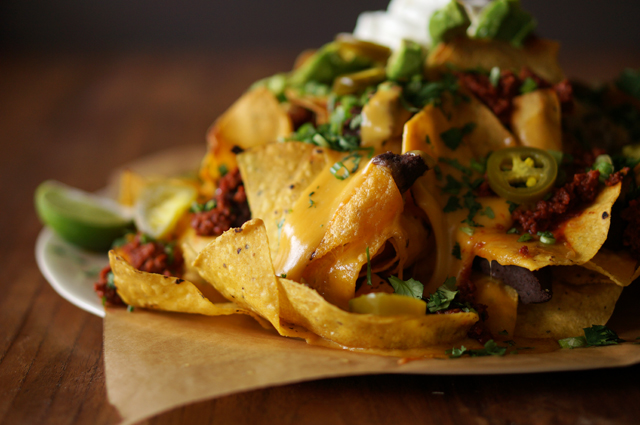 Top with chorizo, pickled jalapeno slices, avocado, green onions and cilantro. Serve with lime wedges and top with a dollop of sour cream.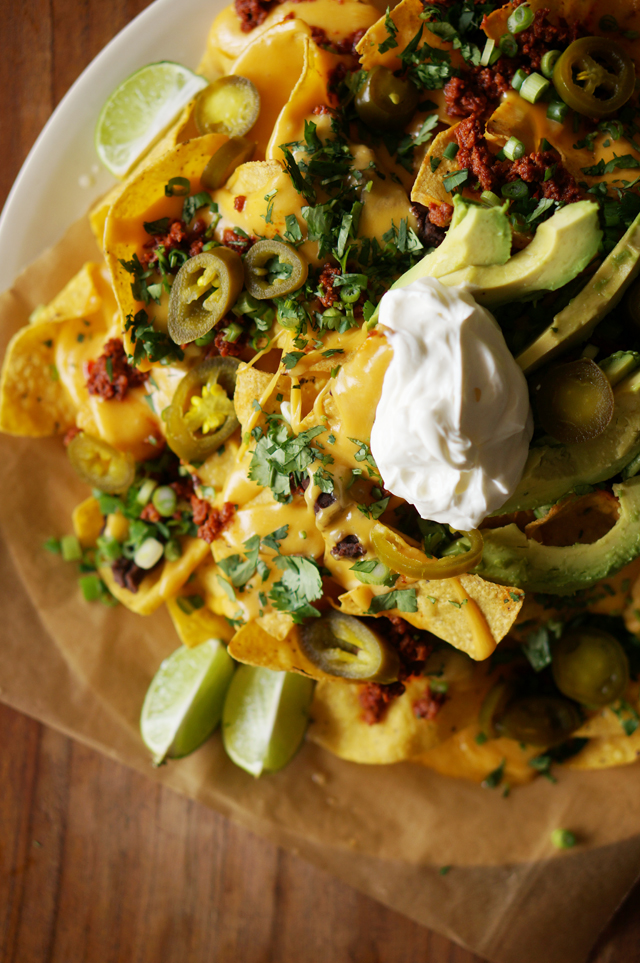 (images by HonestlyYUM)