This pink peppercorn and honey-glazed wings are amazing– the pink peppercorns add the perfect amount of heat that's uniquely fruity and piney. This is the one time that I'd suggest not using an unpasturized raw honey as the honey flavor is really too over powering here. The recipe here makes enough glaze for 2 pounds of chicken wings, but simply double for 4 pounds.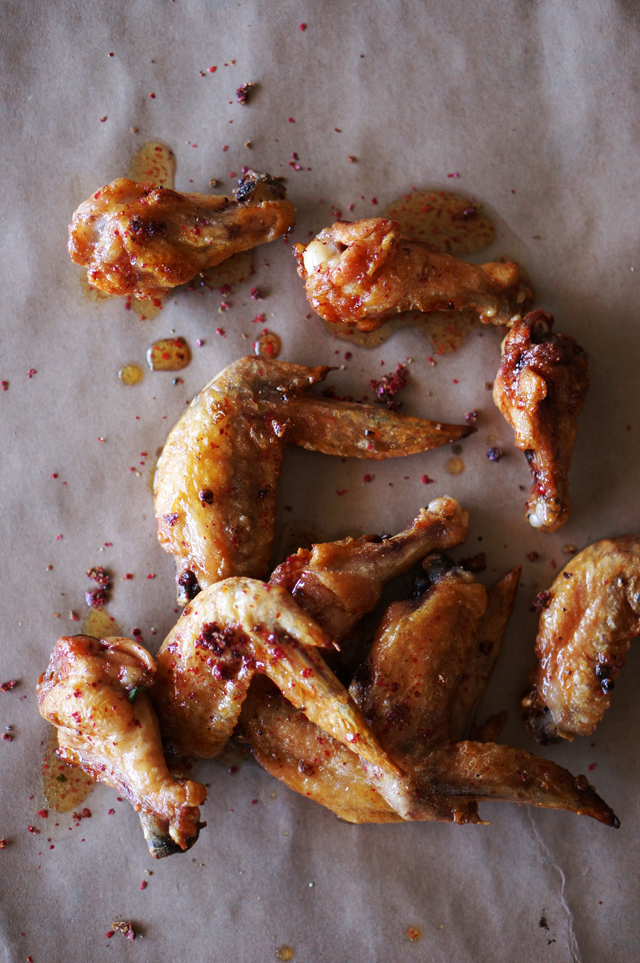 Glaze Ingredients:

1/2 cup honey
1/3 cup of vegetable oil
2 teaspoons of sea or kosher salt
1 1/2 tablespoons of apple cider vinegar
2 tablespoons of whole pink peppercorns, plus more for garnish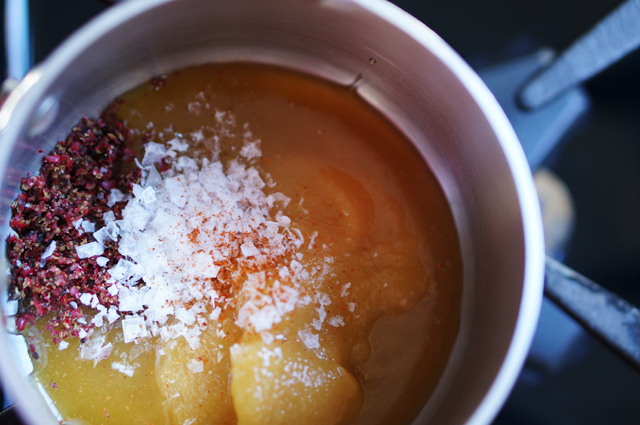 Prepare the oven-fried wings following this recipe.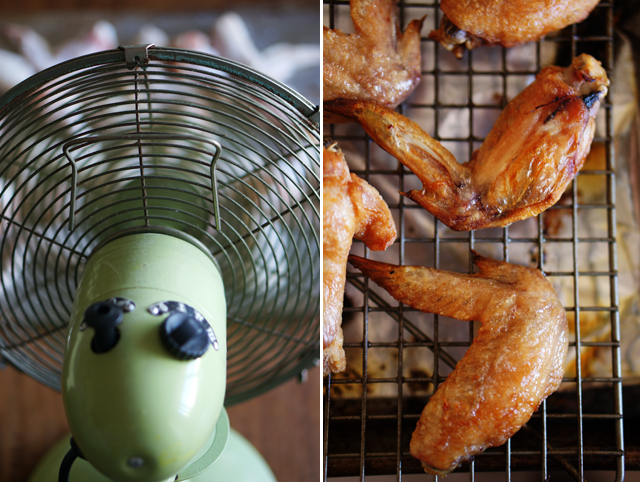 To make the glaze, toast the pink peppercorns over a medium heat until they start to become fragrant. Allow to cool. Crush in a mortar and pestle or crack in a pepper mill. Combine all ingredients in a small pot and allow to come to a small boil. Remove from heat and toss with wings just out of the oven.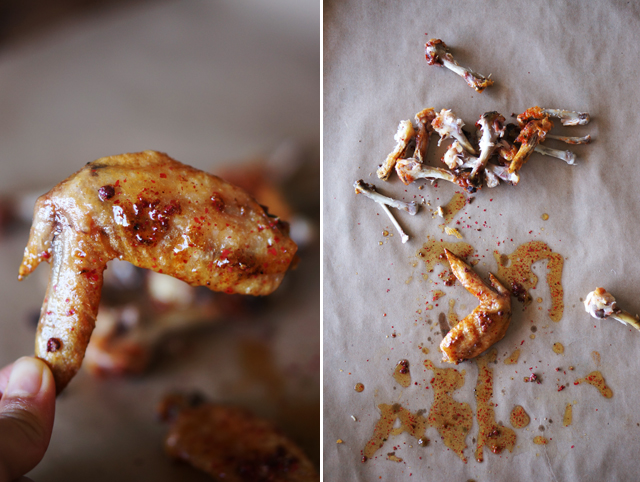 Garnish with more crushed peppercorn and enjoy!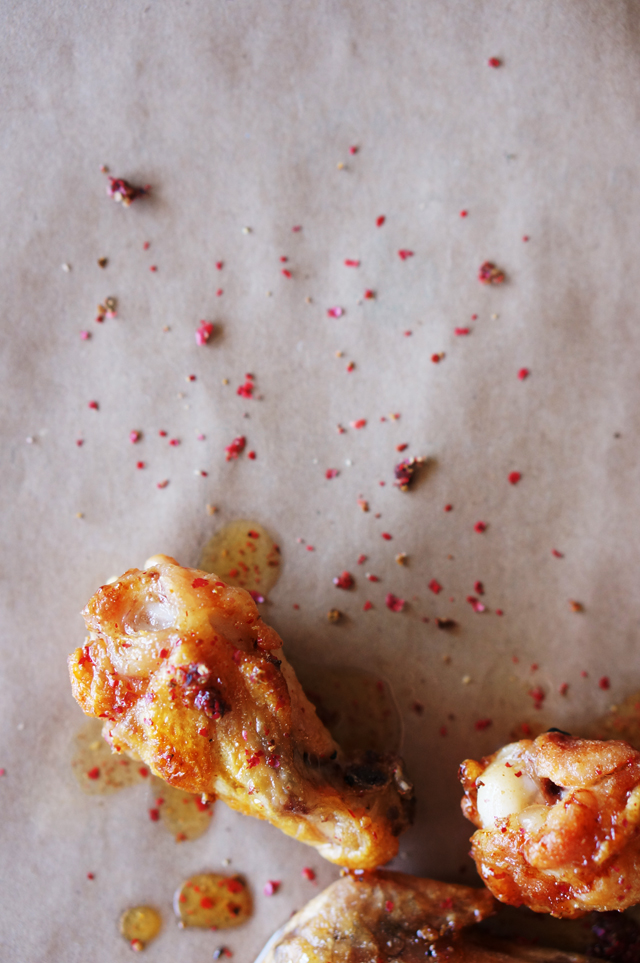 (images by HonestlyYUM)