You'd be surprised to know that growing up, my parents weren't much into cooking the way my sister and I are. In fact, I'd characterize their meals as simple and utilitarian, but always fresh and homemade. I have a couple childhood favorites that my dad makes, but nothing beats the steamed crabs he'd make when Dungeness crabs were in season that we'd eat simply with Chinese black vinegar and ginger– it's why I cook! I love any kind of food you have to work for– the tedious shell cracking and meat plucking is so gratifying. I know not everyone is into it, but the liver and pancreas in the head, also known as crab butter, is one of my favorite parts– rich and delicious. I usually buy one 2-pound crab per person and add lots of hot sauce, lemon, vinegar and beer!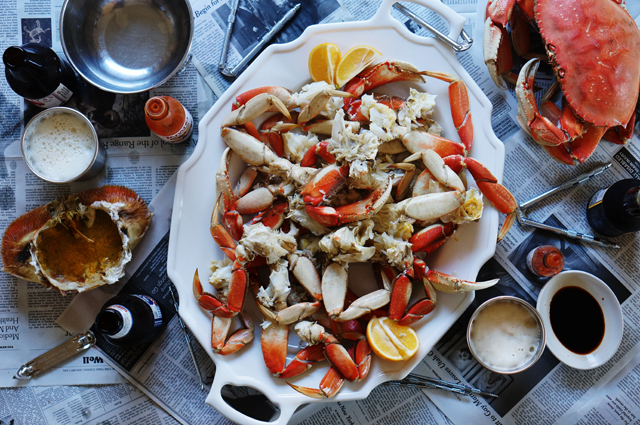 You'll need:

4 live Dungeness crabs
Stock pot, 5 gallons or larger
Salt
A large bowl of ice cubes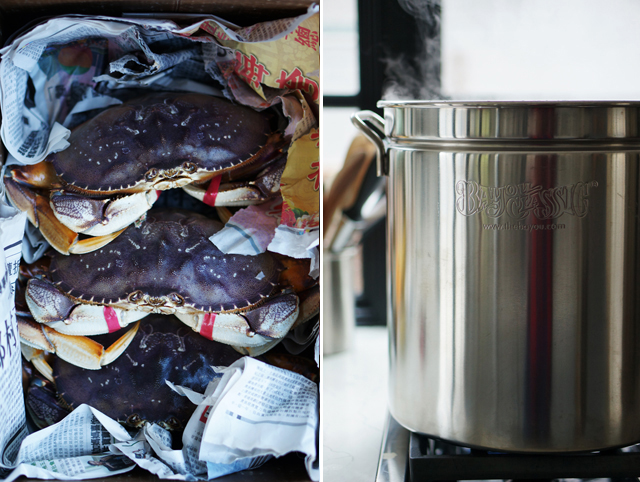 Fill your pot about 3/4 of the way full with water. Bring to a boil and liberally salt the water with a heaping handful of salt. The water should be salty and briny and taste like the ocean. While the water is coming to a boil, place your live crabs in the freezer to sedate them for 20 minutes. This makes it easier to handle when boiling them.
When the water comes to a boil, take the crabs out of the freezer and place them into the pot. Cover the lid and cook for 7 minutes per pound. If boiling multiple crabs, take the average weight of your crabs and calculate cook time based on that weight. The average weight of my 4 Dungeness crabs was 2.5 so I cooked mine for 18 minutes.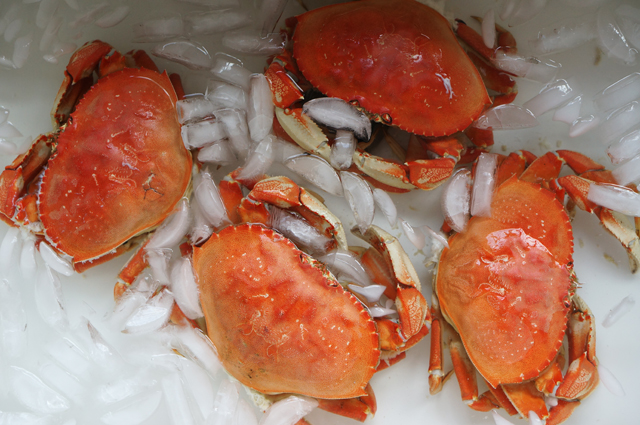 Meanwhile, plug the sink and fill with cold water and fill with ice. When the crabs are done, remove them and place them in the ice bath to stop cooking.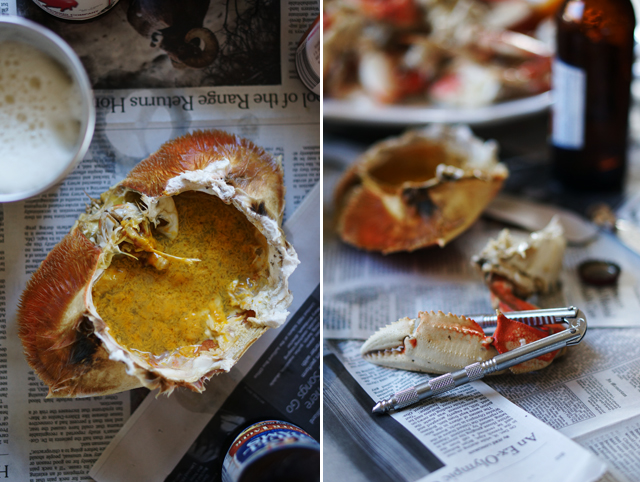 Drain crabs and break apart and clean the crabs.
Enjoy with some hot sauce or lemon juice.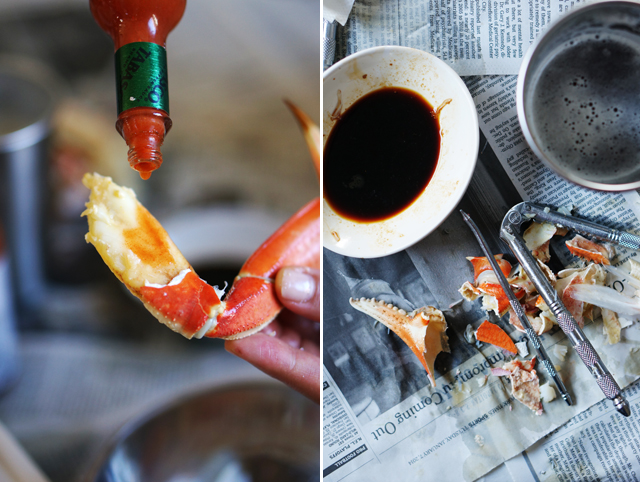 I eat it simply with black vinegar and ginger.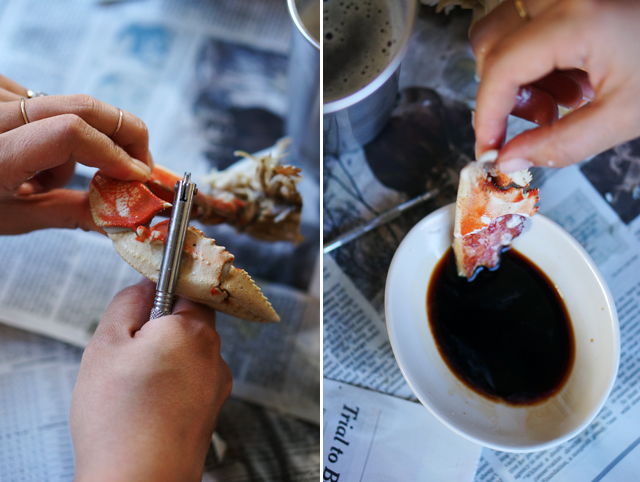 Enjoy, but waste nothing and save those shells– they make a great shellfish stock as a base for crab chowder. Summon all your will power and reserve some crab meat for the chowder too!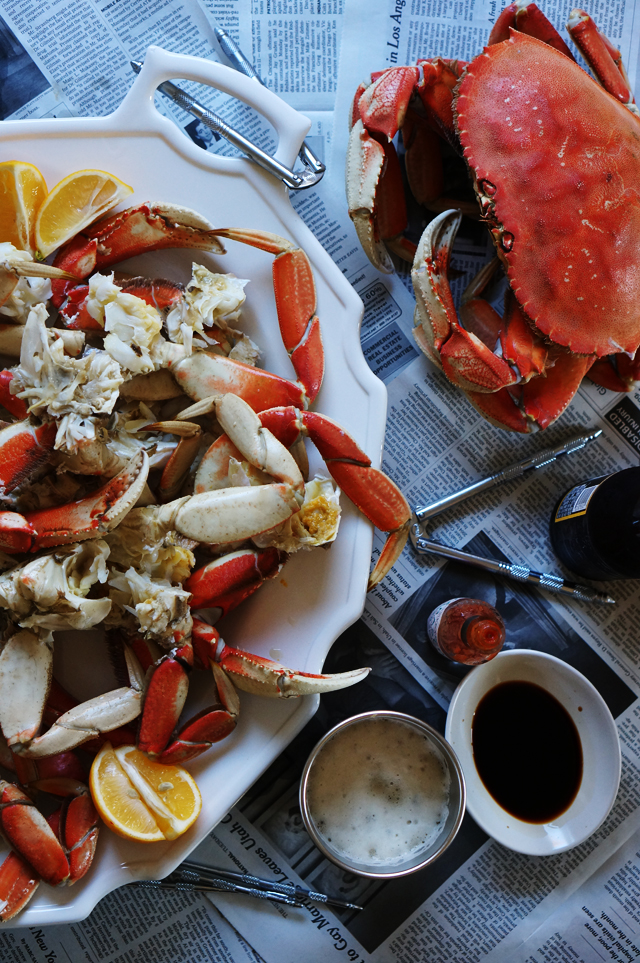 (images by HonestlyYUM)