Ingredients:

2 teaspoons of finely grated ginger
5 cardamom pods
1/2 cup evaporated cane sugar
1/2 cup water
1 cup sparkling water

Directions:

Peel and finely grate the ginger. Set aside.
Crack open the cardamom pods and grind the seeds using a spice grinder or mortar and pestle. Set aside.
Add sugar and water to a small saucepan over medium heat until sugar dissolves.
Add ginger and ground cardamom and simmer for 10 minutes. Remove from heat and let cool to room temperature.
Once the syrup has cooled, strain through a fine mesh strainer.
Transfer to a large jar or bottle and add sparkling water. Store in the refrigerator.
[linktopost slug="cardamom-moscow-mule"]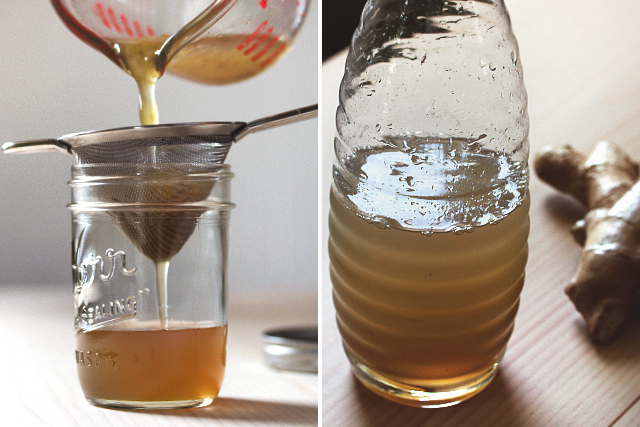 (images by HonestlyYUM)