Infusing honey with flowers is a natural combination. Especially lavender. Try it with oatmeal, yogurt, and of course any cocktail recipe that calls for honey.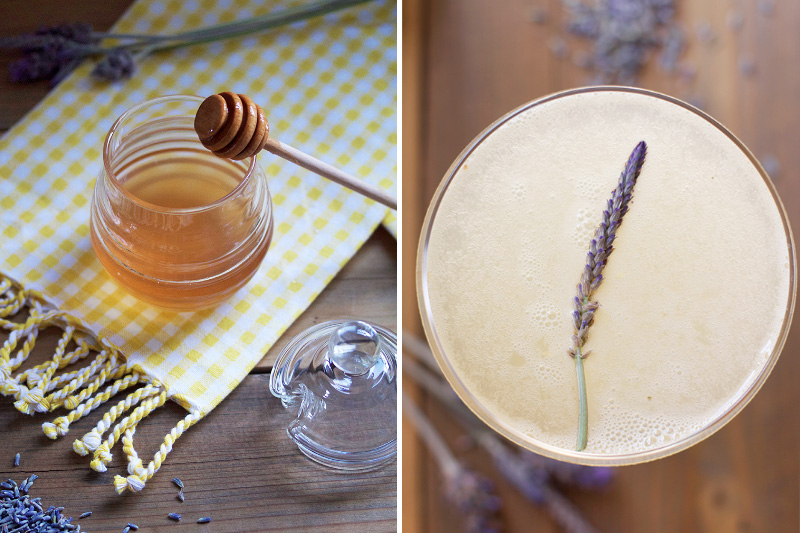 Ingredients:

1/4 cup honey
1/8 cup hot water
1 teaspoon dried lavender

Directions:

Combine hot water with honey and stir until evenly mixed.
Add lavender, stirring to combine.
Let cool (approximately 30 minutes).
Pour through a fine mesh strainer to remove lavender.
[linktopost slug="lavender-bees-knees"]
(image by HonestlyYUM)