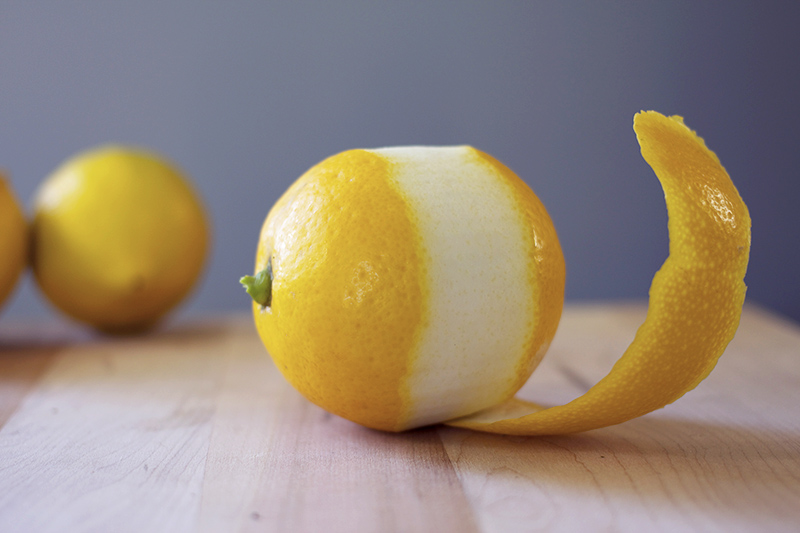 Ingredients:

1 Meyer lemon
1/2 cup granulated sugar
1/2 cup water

Directions:

Peel one whole Meyer lemon and cut the peel into 1/2 inch strips.
Combine sugar and water in a small saucepan over medium heat. Stir until sugar is dissolved and bring to a simmer.
Add the strips of Meyer lemon peel and let simmer for 2 minutes.
Remove from heat and let syrup come to room temperature before removing the lemon peel strips. Store in your refrigerator for future happy hours!
[linktopost slug="meyer-lemon-sour"]
(image by HonestlyYUM)