I hope everyone is recovering well from the madness of the holiday season. I spent a reenergizing Christmas in northern California in a town called Trinidad. Just being in the presence of the massive cool redwoods and misty ocean breeze almost made me forget that I had eaten way too much porchetta and gingerbead men. The local market Wildberries in Humboldt had this amazing juice bar, which had one of the best juices I've had. It was a combination of apples, kale, beets, but best of all, it had cilantro, ginger and a touch of cayenne– just enough cayenne and ginger to build some heat in your belly. It was such a refreshing drink that I replicated it when I got home. This recipe will make enough for about 2 servings but feel free to play with the proportions as I did.  It'll be my go-to juice for a while!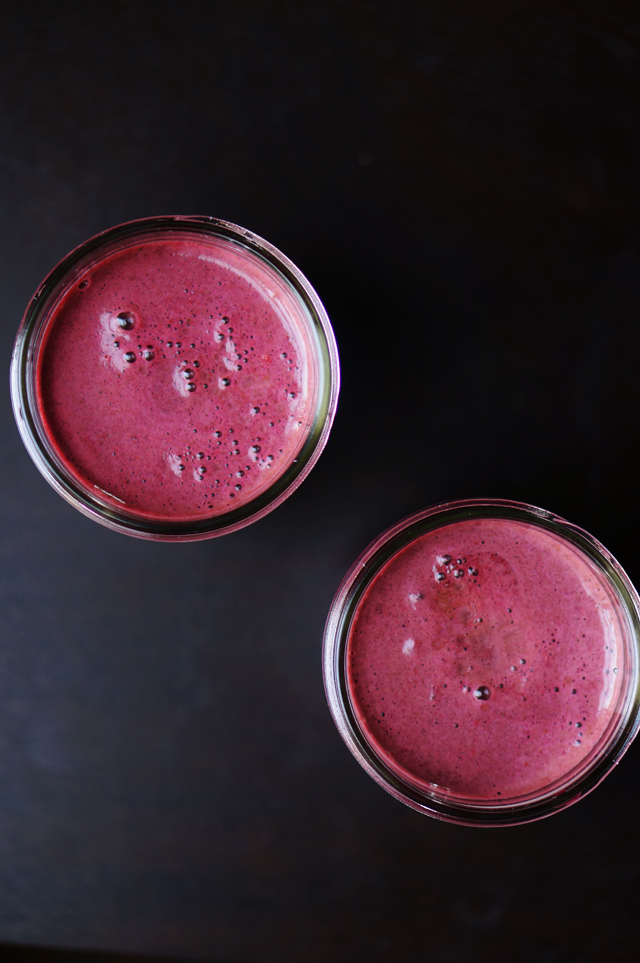 Ingredients:

3-4 beets
1 1/2 apples
1 bunch of kale
1 cucumber
1 bundle of cilantro
1 lemon, peeled
1 large knob of ginger
a pinch of cayenne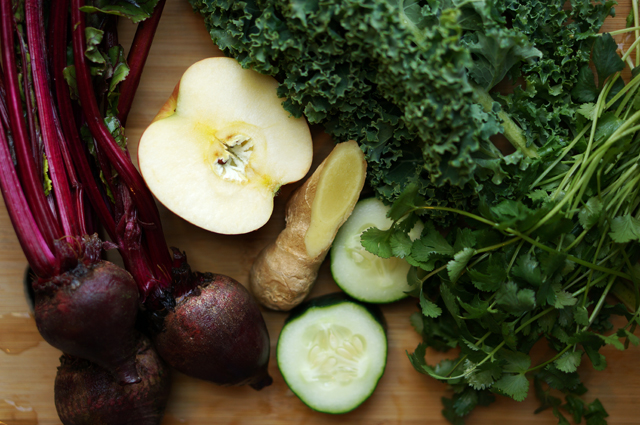 Cut the apples and beets into small chunks so they fit in your juicer.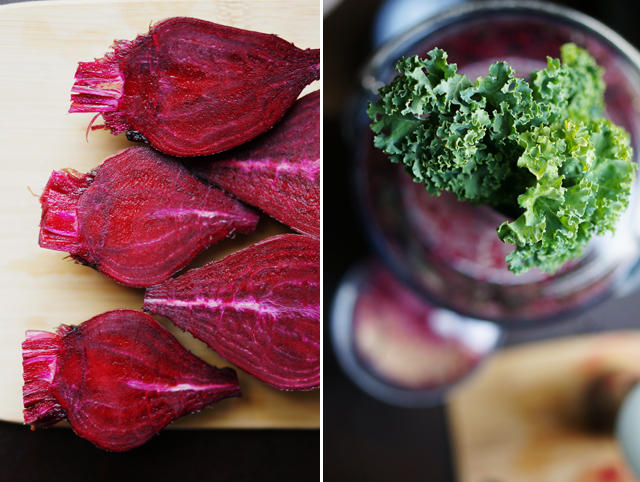 Juice all the ingredients.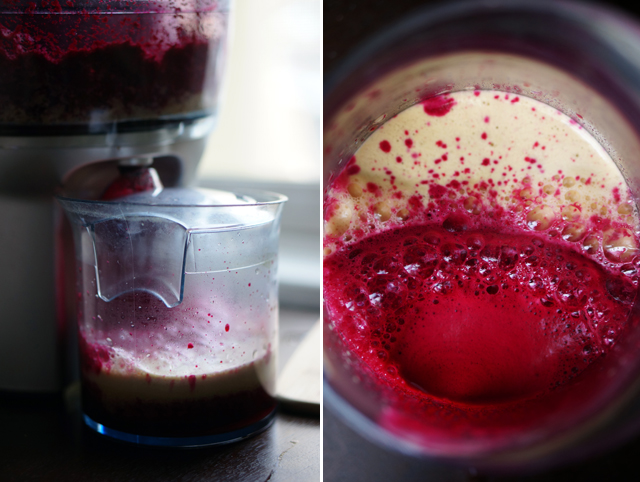 Stir the juice.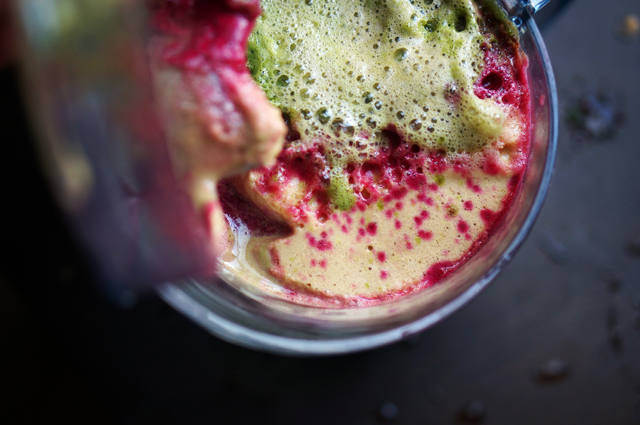 And serve!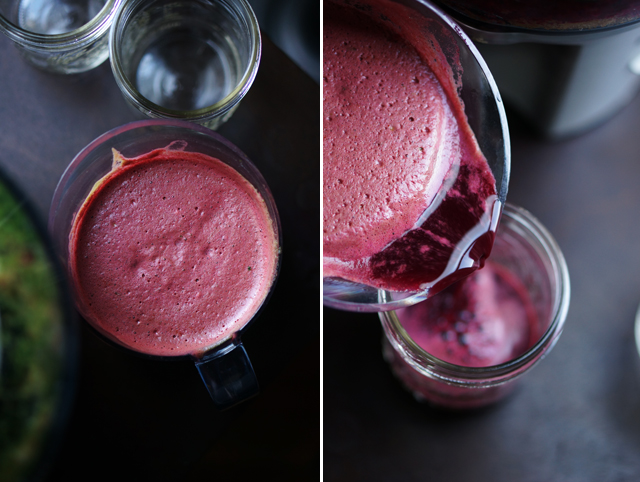 Cheers to good health!