I have been excited about experimenting with wood burning for awhile. And with the holidays just around the corner, I thought now would be a better time than any to practice by burning into wooden spoons. Why not make a few stocking stuffers and Christmas gifts for my foodie friends and family? Not only is it simple and inexpensive, it makes for an impressive and meaningful gift!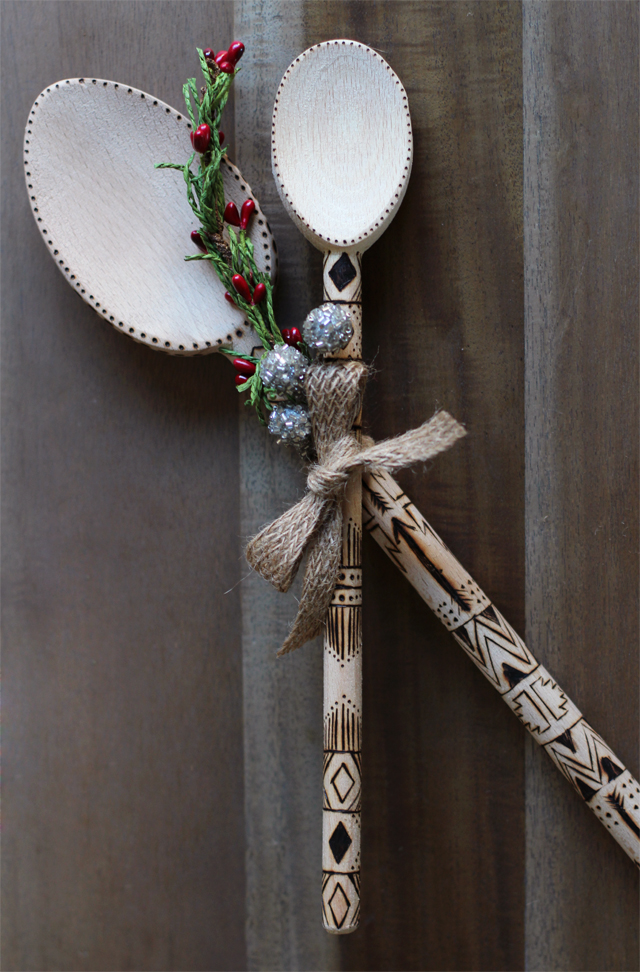 Photography shot with the Canon EOS Rebel SL1 digital SLR camera. Small in size, enormous in performance.
You'll need: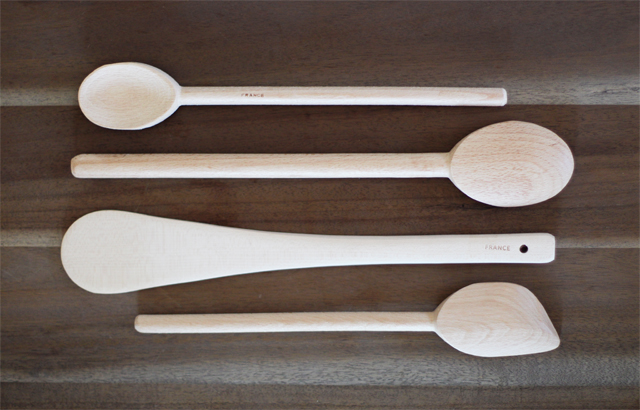 Wood burning tools are very straightforward and easy to use. All you need to do is make sure you have the correct tip attached for your design and then plug it in. It does get extremely hot so definitely use with caution and be sure not to touch any of the metal parts with your hands.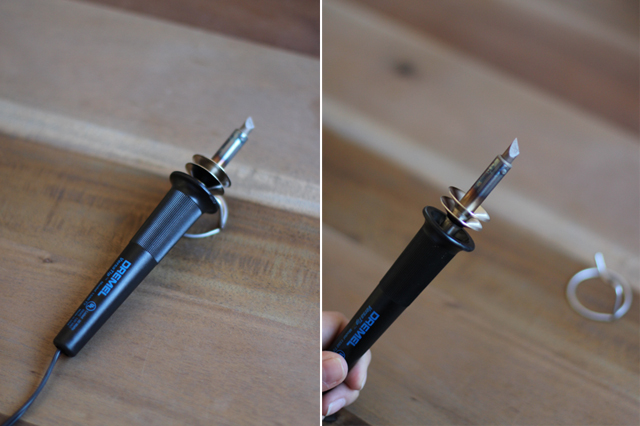 I started with the chisel tip for the larger designs. The wood burns rather quickly so, again, err on the side of caution.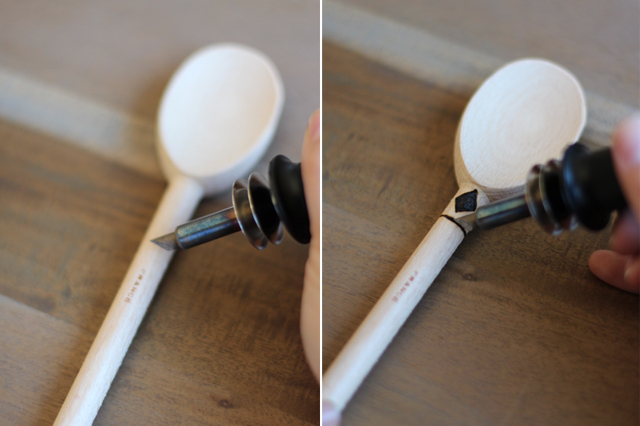 Geometric lines are the easiest to do, especially since you're working on a curved surface.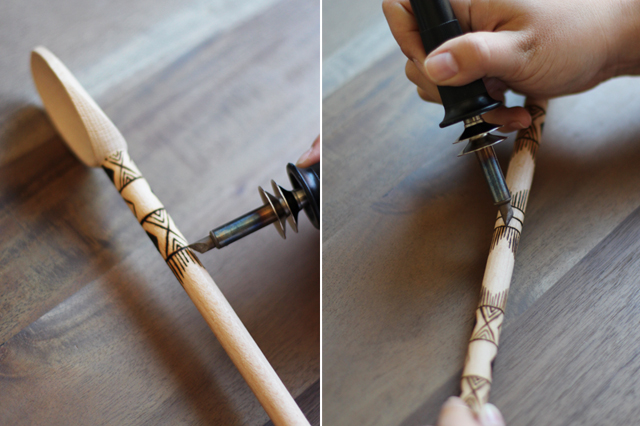 To switch tips, unplug the tool and allow to cool completely. Screw on a new tip and plug the tool in again. Here I used the pointed tip to easily make polka dots.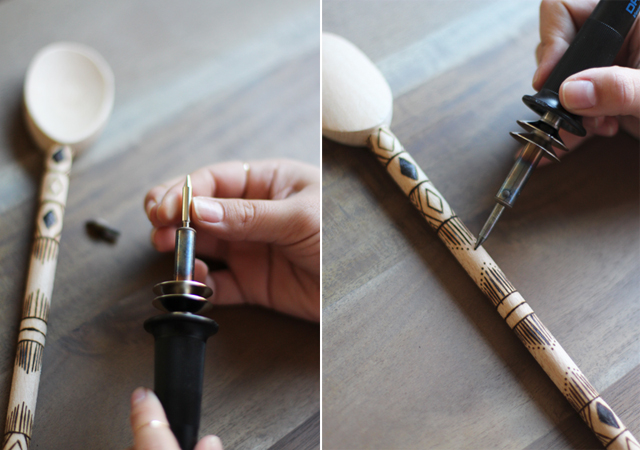 Add a bit of design around the paddle of the spoon!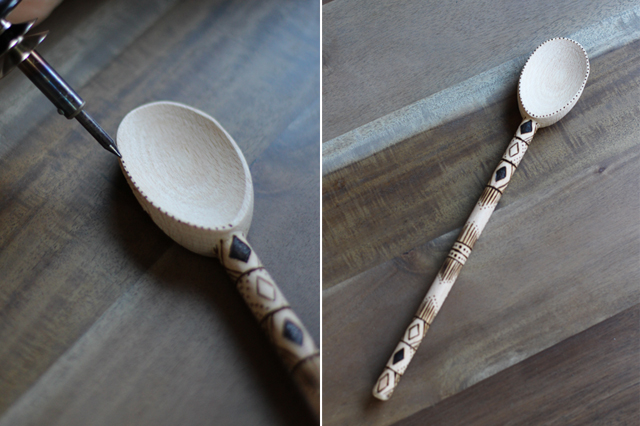 Warning: this is extremely addicting.
You'll want to make a spoon for all of your friends!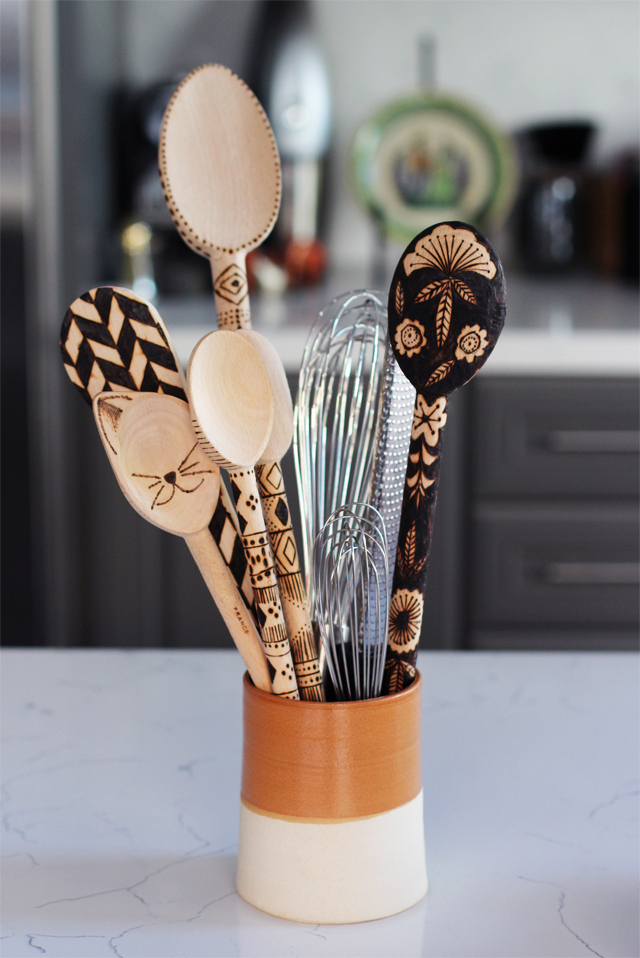 (images by HonestlyYUM)