Somebody please take this eggnog away from me before I drink the whole damn thing. Luckily, this recipe is so simple, that making another batch (or two) will not be a problem. The recipes I've made the last few years always required quite a bit of effort (i.e., separating eggs, tons of whisking, folding in the whites). That was before I came across Mr. Morgenthaler's blender eggnog technique. That's right, just add all your ingredients into a single blender. Mind. Blown. To add some brightness I used pisco instead of a more traditional brandy, which pairs nicely with the nuttiness of the sherry. I've been anxiously awaiting the holidays so I can share this eggnog with you!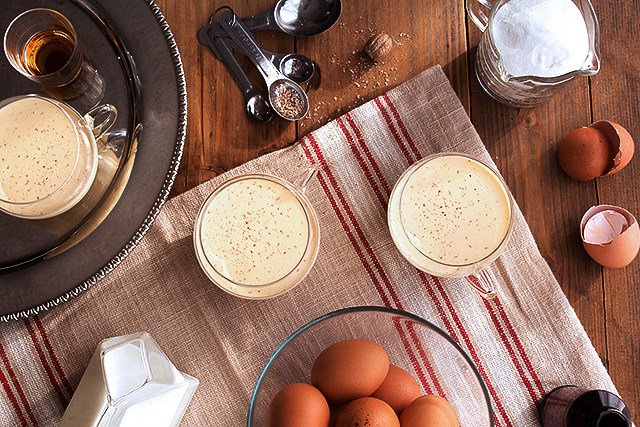 Photography shot with the Canon EOS Rebel SL1 digital SLR camera. Small in size, enormous in performance.
Ingredients (makes ~2 servings):

2 eggs
3 oz sugar
1/2 tsp freshly grated nutmeg
2 oz pisco
2 oz dry Amontillado sherry
6 oz whole milk
4 oz heavy cream
freshly grated nutmeg for garnish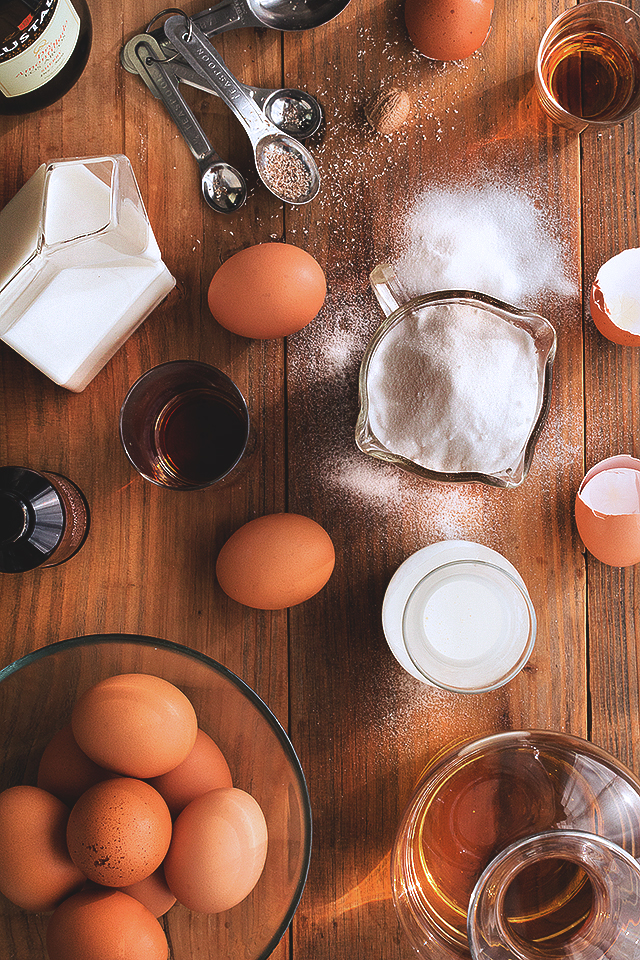 Start by adding eggs to your blender on the lowest possible speed, beating them for one full minute. It is important to use a blender with a low setting. An industrial blender that only has a high speed will not work as well, and will possibly scramble your eggs. Stick with a nice slow speed.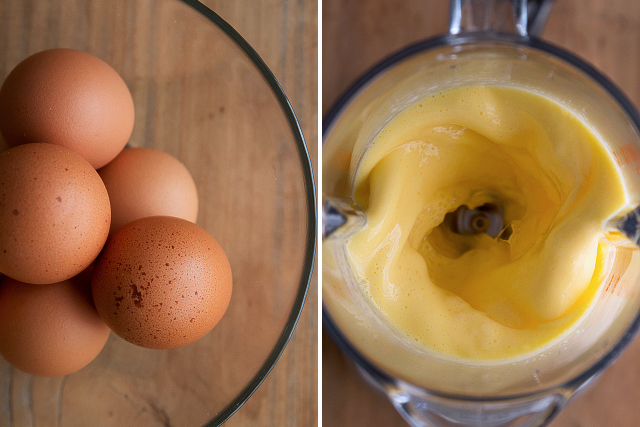 Next, slowly combine sugar and nutmeg and continue mixing for another full minute.
Next, without turning off your blender slowly add in the pisco, sherry, milk and cream. At this point, depending on the size of your blender you may want to put the lid on as you pour in your ingredients through the hole in the lid, or carefully down the side.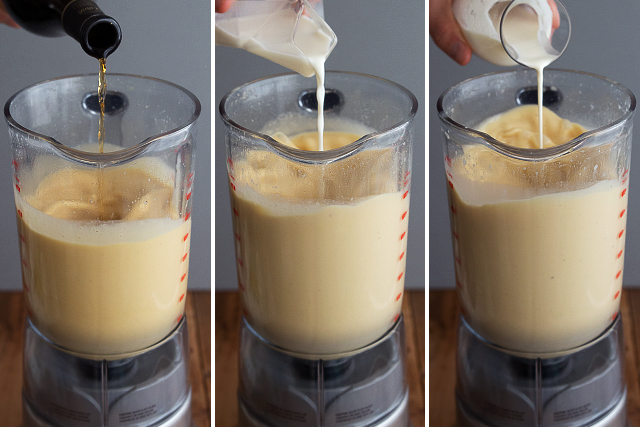 Mix a few more seconds until thoroughly combined and place in the refrigerator to chill overnight.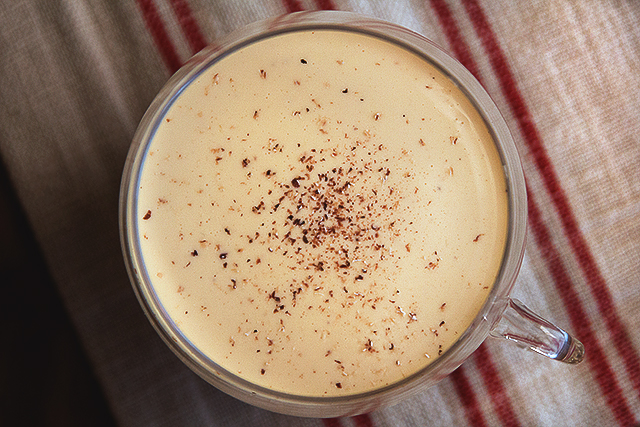 To serve, pour into a chilled glass and garnish with a dusting of freshly grated nutmeg.
(images by HonestlyYUM)