The holidays for me are all about cookies.  These shortbread cookies are perfectly buttery and crumbly. I changed up the classic shortbread by infusing them with fragrant Earl Grey tea leaves and orange zest. Earl Grey tea is scented with bergamot, a type of citrus, so the hint of orange zest is the perfect addition to this cookie. These cookies couldn't be easier to make for gift-giving too. This recipe makes at least 4 dozen small shortbread squares. I cut the cookies into squares so I could package them into a checkerboard pattern with Ghirardelli SQUARES chocolate. They're both the perfect treat to enjoy with a cup of hot coffee or tea!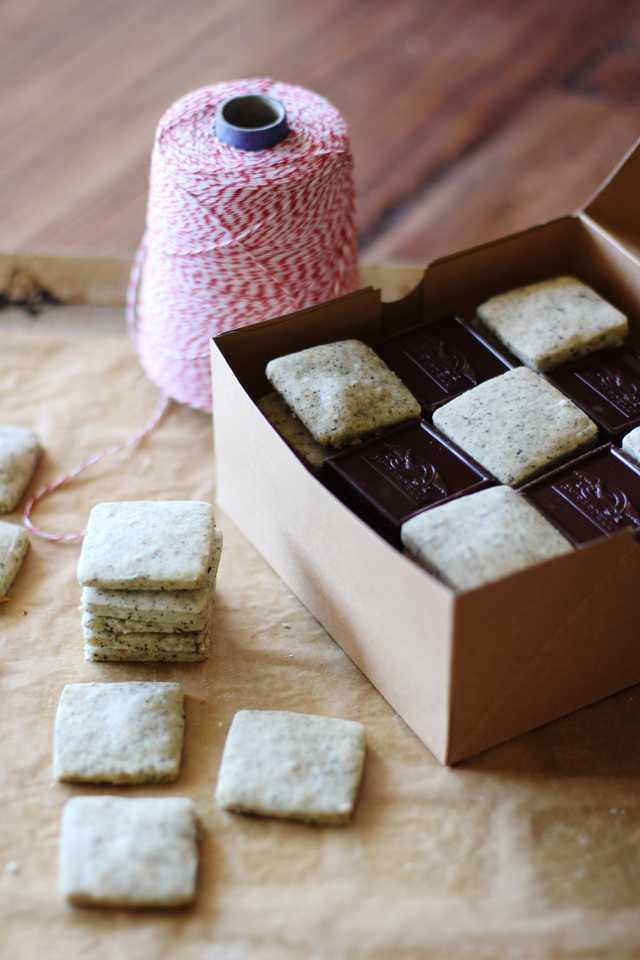 Photography shot with the Canon EOS Rebel SL1 digital SLR camera. Small in size, enormous in performance.
Ingredients:

1 cup of unsalted butter, softened
1/2 cup of powdered sugar
1 teaspoon of vanilla extract
1/4 teaspoon of salt
1 teaspoon of grated orange zest
2 tablespoons of loose leaf Earl Grey tea
1/3 cup cornstarch
1 2/3 cup of all purpose flour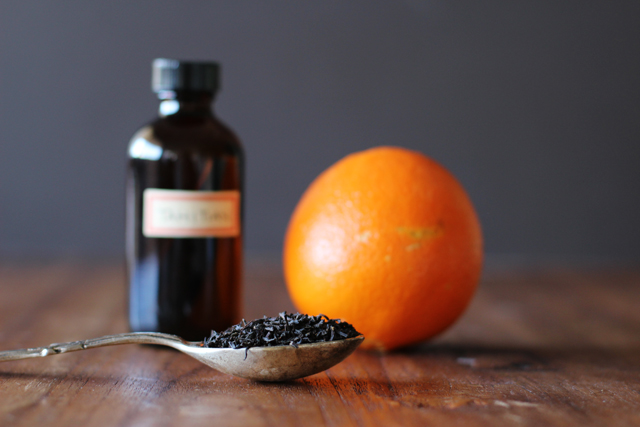 In a large mixing bowl, beat butter, powdered sugar, vanilla, salt and orange zest until light. Place tea in a zip lock bag and using a rolling pin or heavy pan crush the leaves into fine granules. You can also use a food processor to do this. Add to the butter and mix until incorporated. Fold in cornstarch, then flour one cup at a time. Dump out onto plastic wrap and form into disk and refrigerate for 1-4 hours.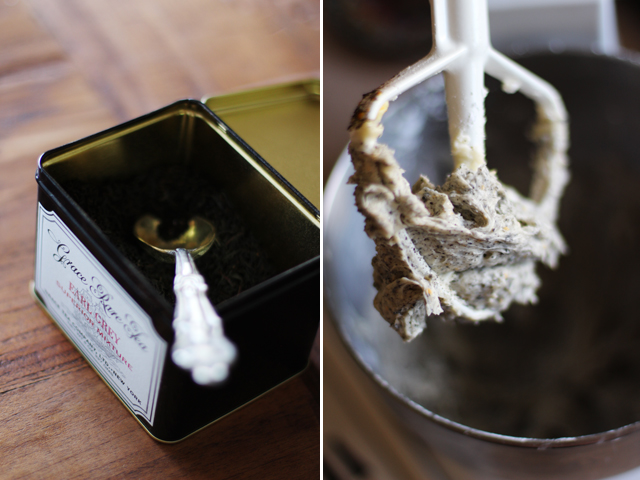 Preheat oven to 300 degrees. Roll out onto a floured surface about 1/4 inch thick. Using  a square cutter cut square cookies. Place onto parchment paper lined baking sheet. Bake for about 15 minutes or until pale golden.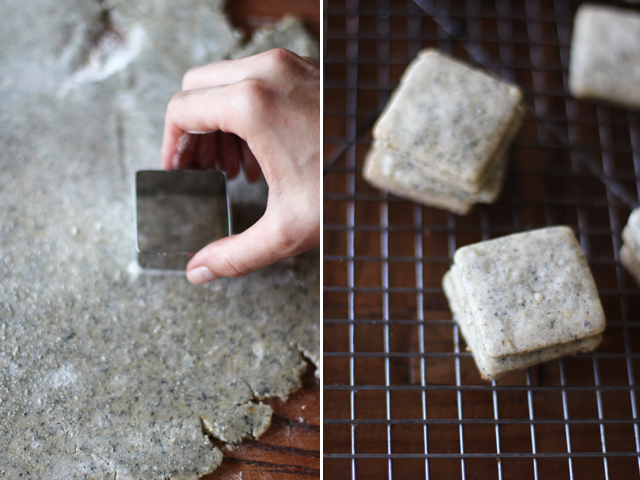 Cookies are fragile so remove with a spatula and transfer to a rack to cool.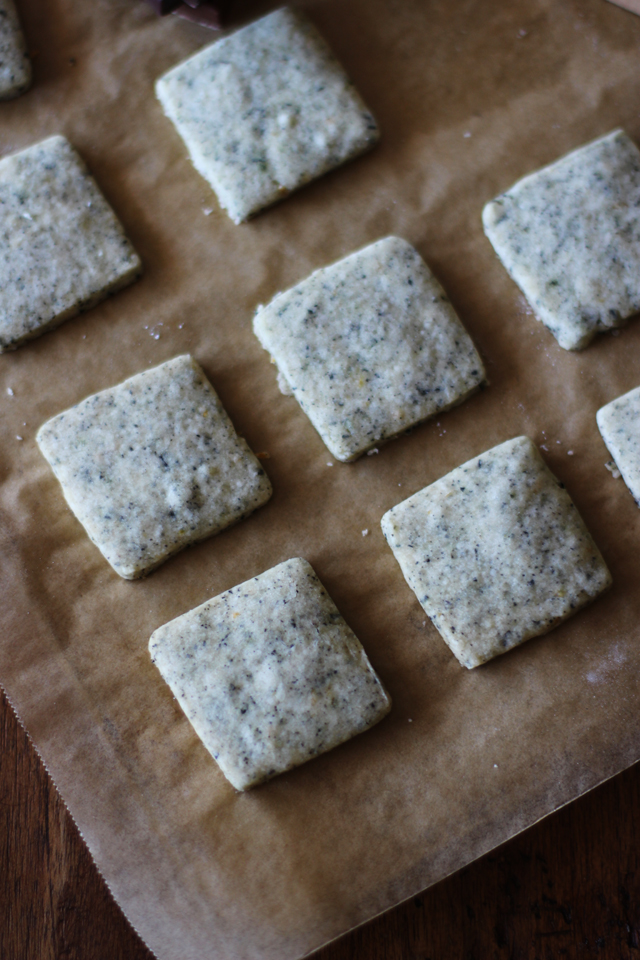 Package with Ghirardelli SQAURES . . .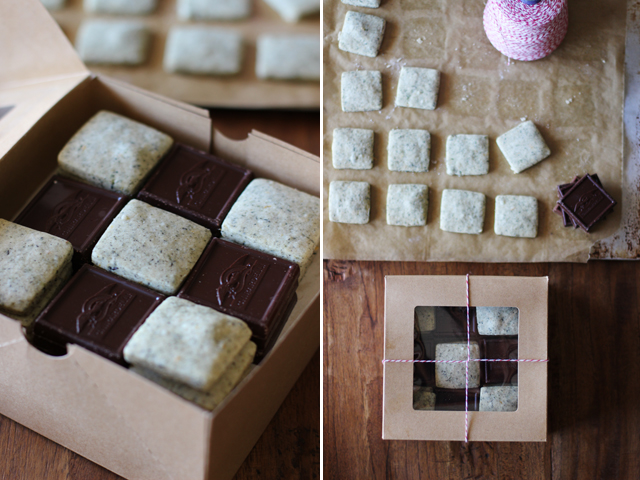 Tie with some festive red and white baker's twine and give these delicious cookies to someone special!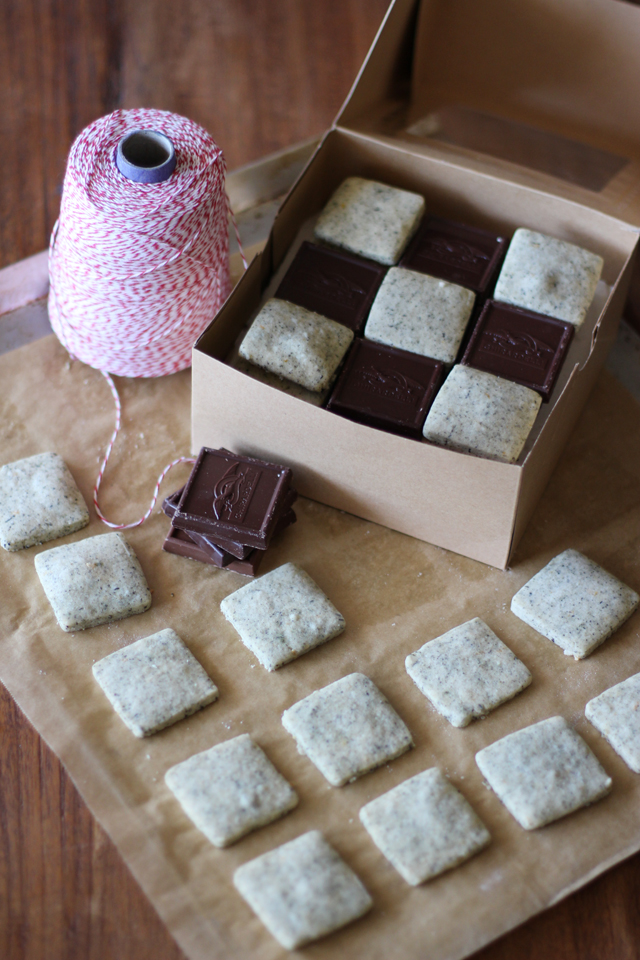 (images by HonestlyYUM)