Vanilla extract has to be one of the easiest things to make at home. All you need is liquor and premium quality vanilla beans and you've got homemade vanilla extract that is far superior to the store bought kind. I selected three types of beans: Madagascar for its rich and creamy flavor, Tahitian for its floral, chocolate aroma and Mexican for its bold and smokey essence. Since they take 2 months to cure, vanilla extract makes for the perfect holiday gift – just get a jump start on the process now!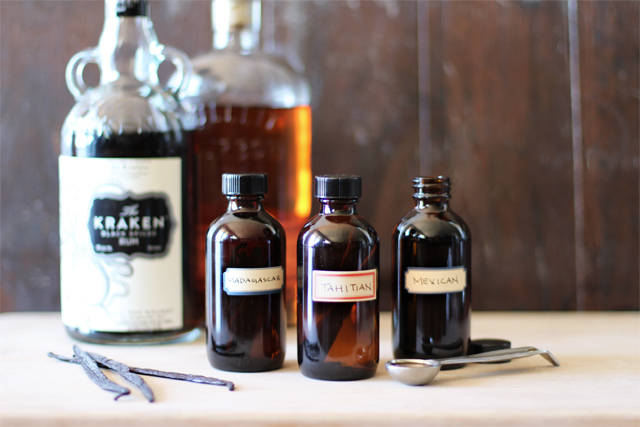 Photography shot with the Canon EOS Rebel SL1 digital SLR camera. Small in size, enormous in performance.
You'll need: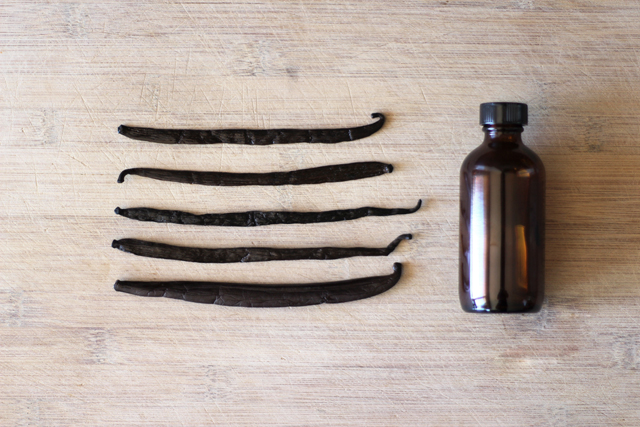 Use a paring knife to split the vanilla beans lengthwise down the middle. Cut them in half.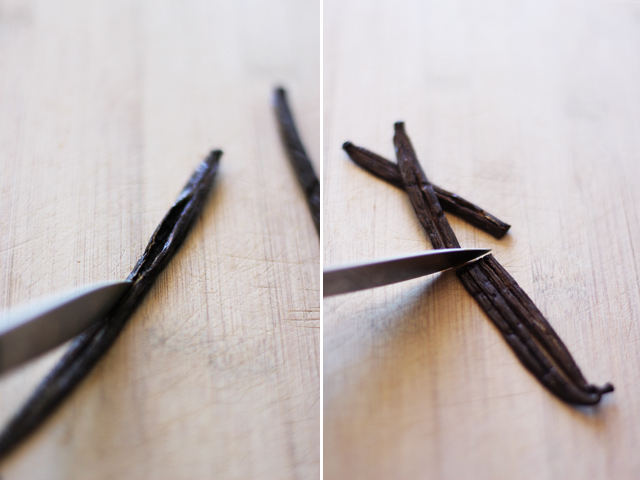 For every 4 ounces of alcohol, use 2 whole vanilla beans. Since the Tahitian beans are almost double in size, I only used one for a 4 oz bottle. Insert the beans into the bottle and fill with liquor. I paired Madagascar beans with bourbon, Tahitian with vodka and Mexican with rum.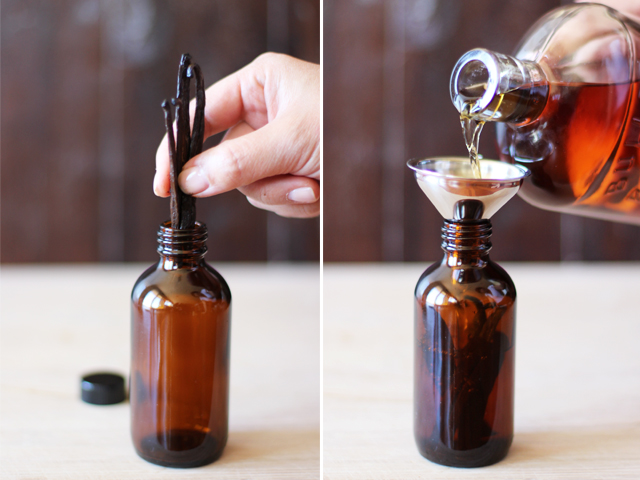 Seal with the cap, shake and add a label. Set in a dark, cool place and shake occasionally.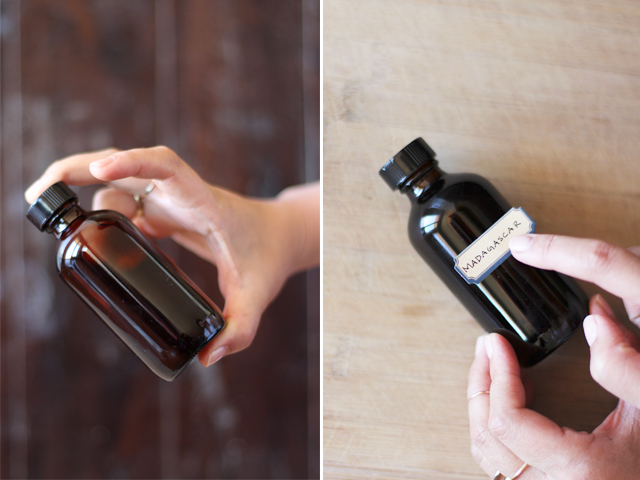 Enjoy after 2 months!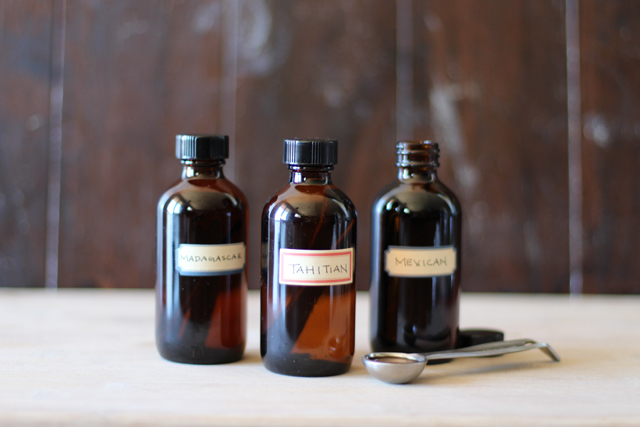 (images by HonestlyYUM)