Remember those cute lil' gingerbread houses from yesterday? Well, here's another holiday project for your DIY pleasure using the same recipe– (mustachioed) gingerbread men garland! If you're not up for the challenge of building houses out of gingerbread, this recipe is for you. All you need is a gingerbread man cookie cutter to make the shapes and use a straw to create the holes. String some bright ribbon and you've got a festive garland just waiting to be strung on your Christmas tree.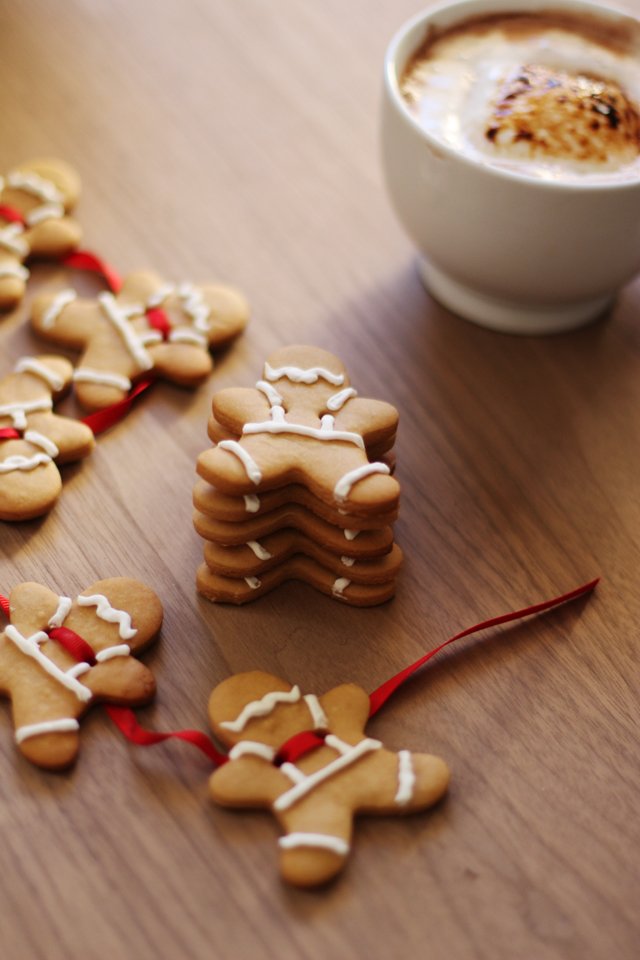 Photography shot with the Canon EOS Rebel SL1 digital SLR camera. Small in size, enormous in performance.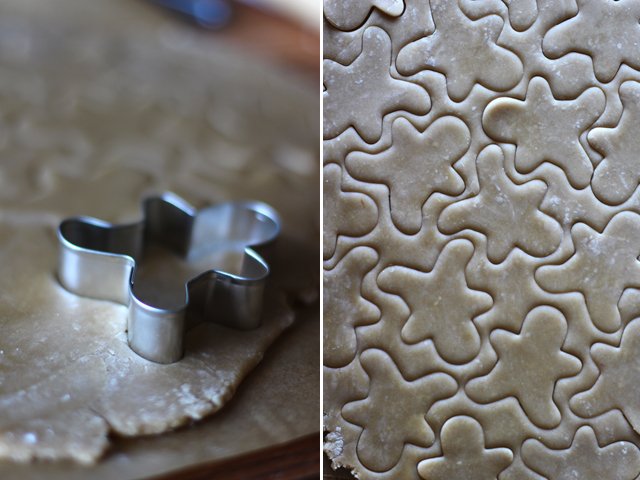 Using this dough recipe, roll the dough out until about 1/4 inch thick. Cut the gingerbread men shapes and puncture two holes using a straw.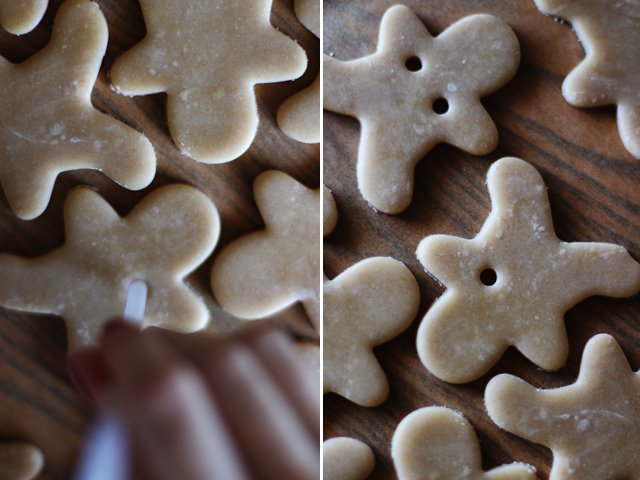 Bake for about 15-20 minutes or until starting to brown. Transfer onto a rack to cool completely. Decorate the men with royal icing (recipe also here). I decorated mine with little mustaches and suspenders!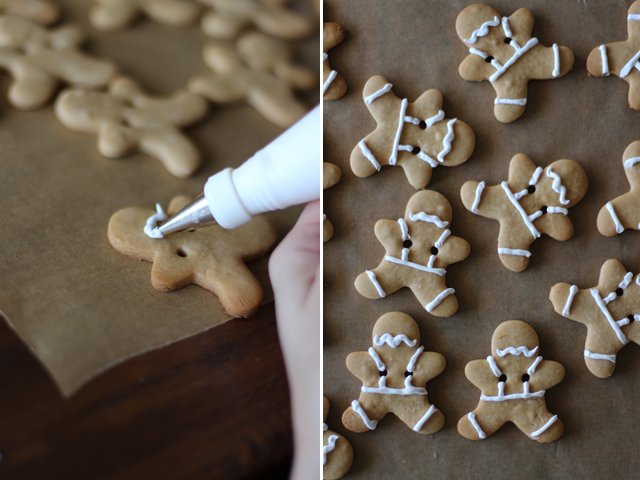 When the icing has completely dried, string a long ribbon through the holes.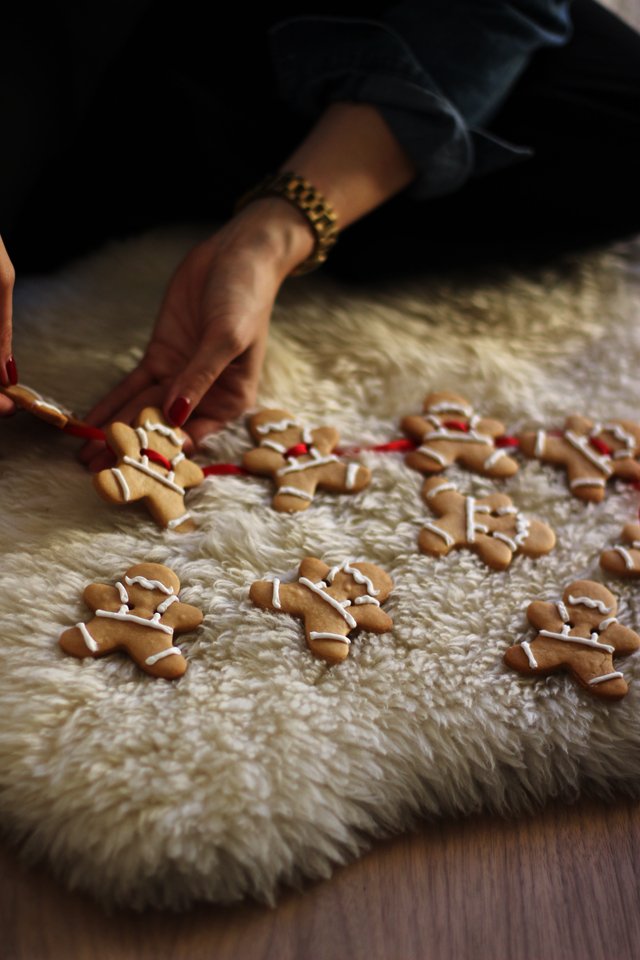 And there you go– a gingerbread men garland!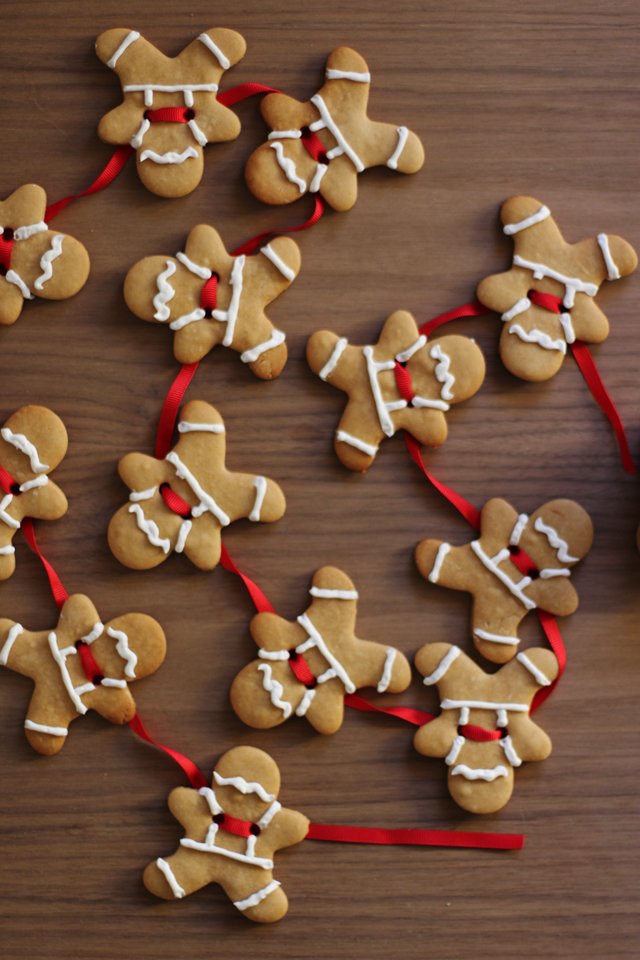 (images by HonestlyYUM)