It's the holidays — and time to get crafty! One of my favorite holiday traditions is making gingerbread houses with friends and family. These cute miniature houses are easy to make and so adorable. They rest perfectly on t he edge of a cup or mug. I used this template from Not Martha, which worked great but the decorations are only limited by your imagination! I topped these with crushed candy canes and red and white sugar and topped one of them off with a light dusting of powdered sugar. Tomorrow I'll be sharing another gingerbread DIY using the same simple dough recipe I've used here. It's versatile and sturdy enough to be handled even by clumsy hands like mine.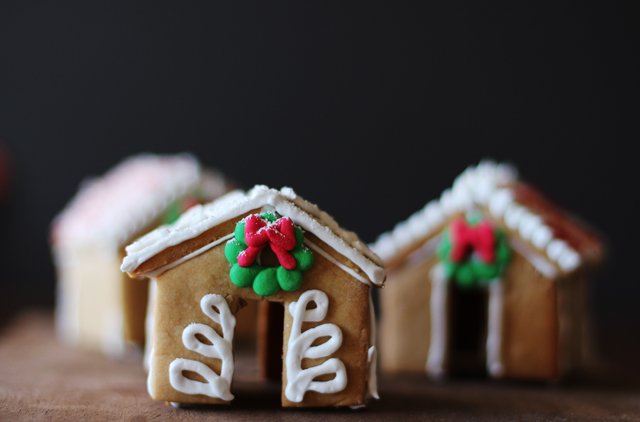 Photography shot with the Canon EOS Rebel SL1 digital SLR camera. Small in size, enormous in performance.
Gingerbread Ingredients:

3 1/3 cup all purpose flour
1 teaspoon of cinnamon
3/4 teaspoon of ground ginger
1/4 teaspoon of salt
1/2 cup and 2 tablespoons of brown sugar
3/4 cup of corn syrup
1/2 cup of margarine

*Note: if you like the look of a darker gingerbread house, use dark brown sugar and dark corn syrup.

Royal Icing Ingredients:

1/2 pound of powdered sugar
2 egg whites at room temperature
1/8 teaspoon of cream of tartar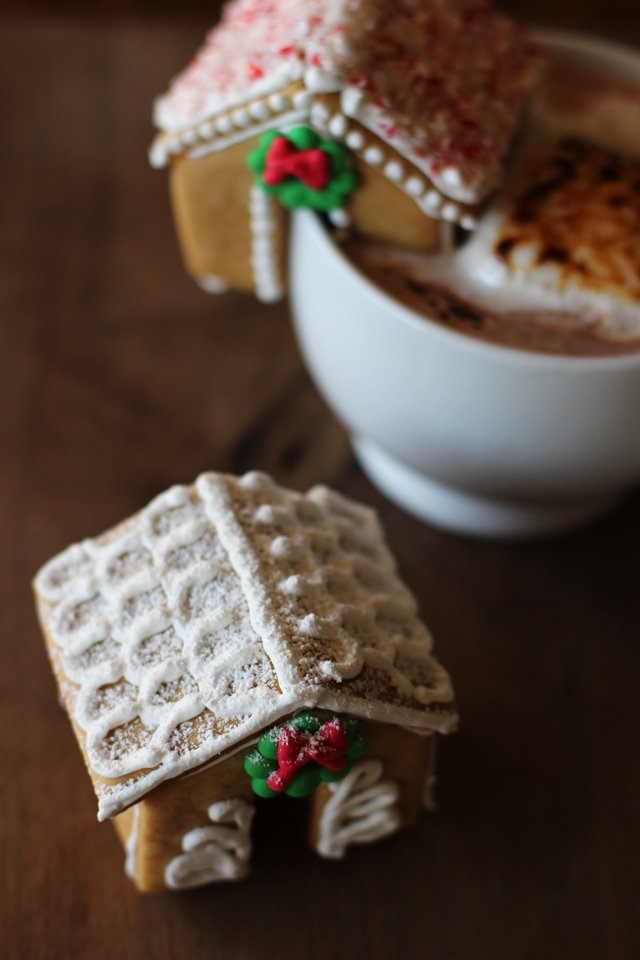 To make the gingerbread stir dry ingredients together in a large bowl. Combine corn syrup, brown sugar and margarine in a saucepan. Stir constantly over medium heat until margarine is melted. Stir liquid into flour mixture. Mix well using hands to mix as dough becomes stiff.  Chill dough for half an hour.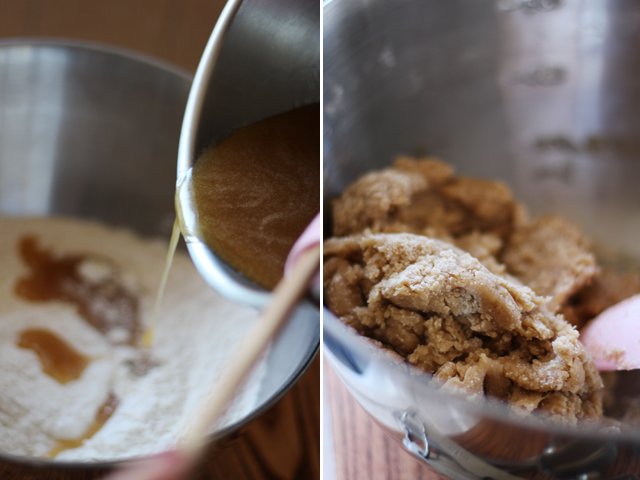 Roll dough into 1/8 inch thickness onto parchment paper. Using this template cut into shapes.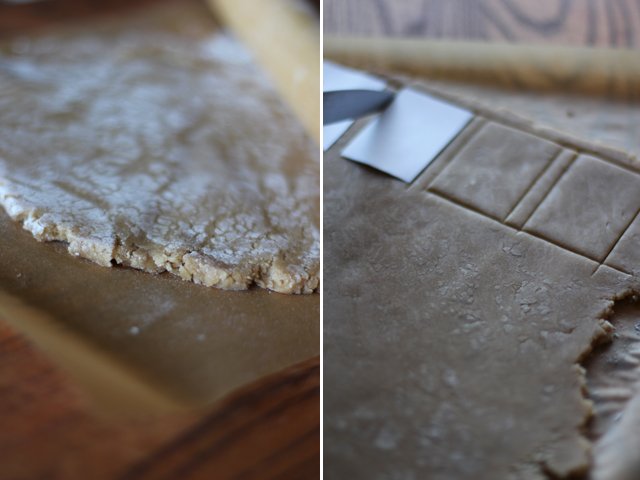 Remove the scraps and re roll into more dough to cut into shapes.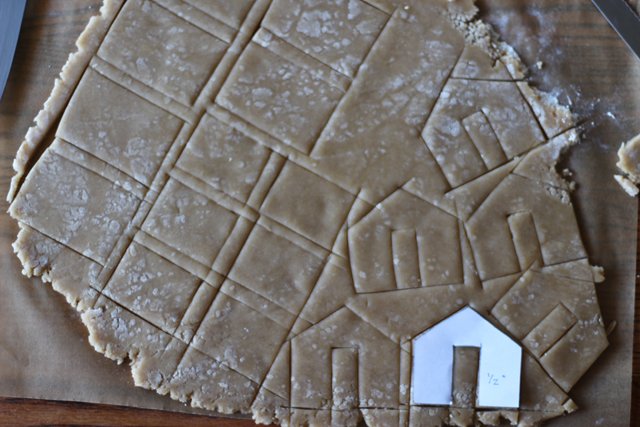 Bake for 12-15 minutes or until golden brown at 350 degrees. Cool completely on a rack.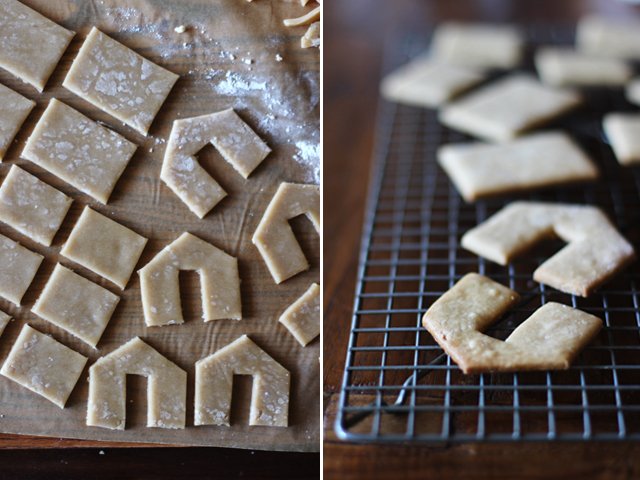 To make the royal icing, sift the sugar into a bowl. Place egg whites into the bowl of a mixer. Add sugar and cream of tartar to whites while mixing. When all sugar is incorporated, turn mixer on high and beat until thick and very white, about 5-7 minutes. Cover the icing with a damp cloth until you use it because it dries very quickly.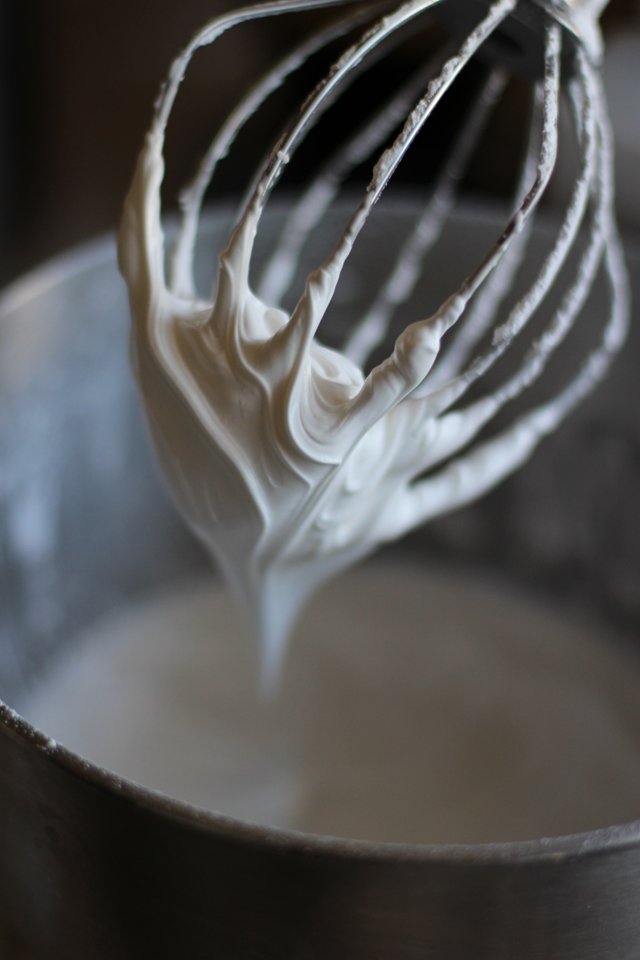 Pipe icing into a piping bag with a small tip (or into a ziplock bag and snip a tiny bit off the corner if you don't have a piping bag). Ice one side to the front piece and let it dry completely before assembling the rest of the house.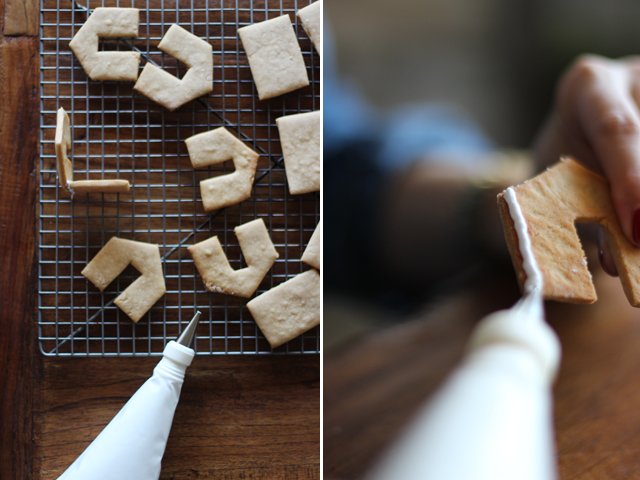 To make the roof ice the top and them cover in sprinkles or crushed candy canes and allow to dry completely.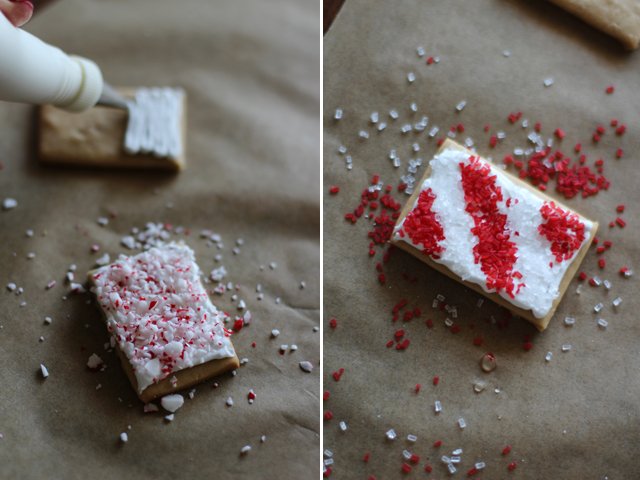 Attach the roof to the house. Decorate the fronts of the houses with patters and dust them lightly with powdered sugar.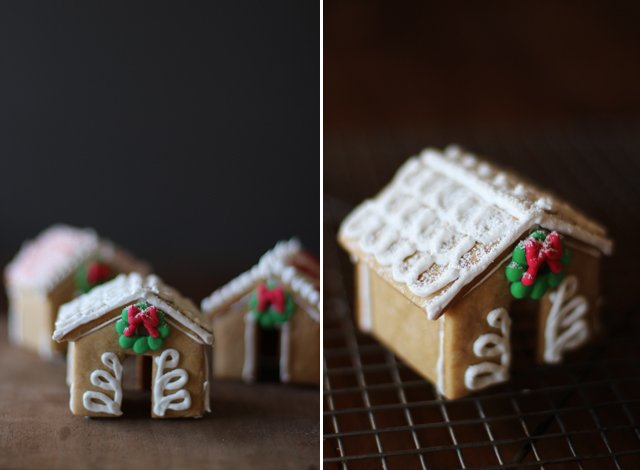 Make a cup of hot chocolate with a nice large charred marshmallow and perch the mini gingerbread on the edge of a cup.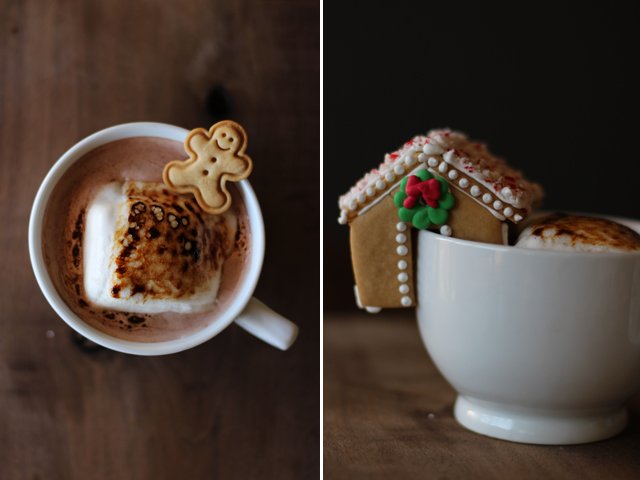 Enjoy these as decorations or gift them away and spread some holiday joy!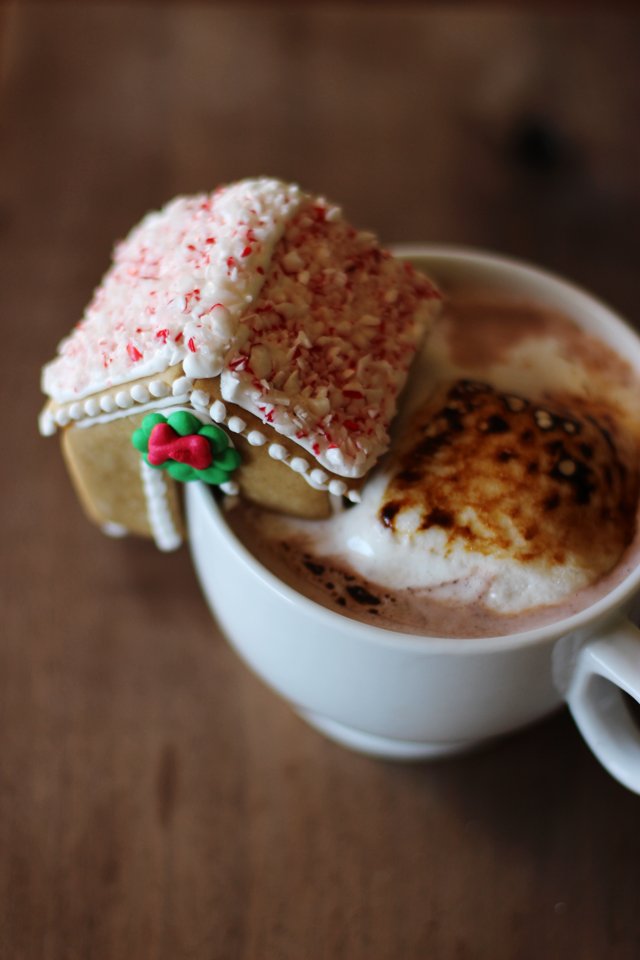 (images by HonestlyYUM)