My mother-in-law's stuffing is a family favorite. Like, no leftovers kind of favorite. She makes it every year, without a recipe, with just whatever happens to be in pantry, as long as there is butter, dried fruits and nuts and good quality, artisanal bread. Her way of improvising has inspired the way I cook – I love that the less complex a recipe, the more comforting the food becomes. And what makes this recipe so great is that you can put just about anything in it – feel free to add wild mushrooms, bell peppers, or even pancetta. Make it your own!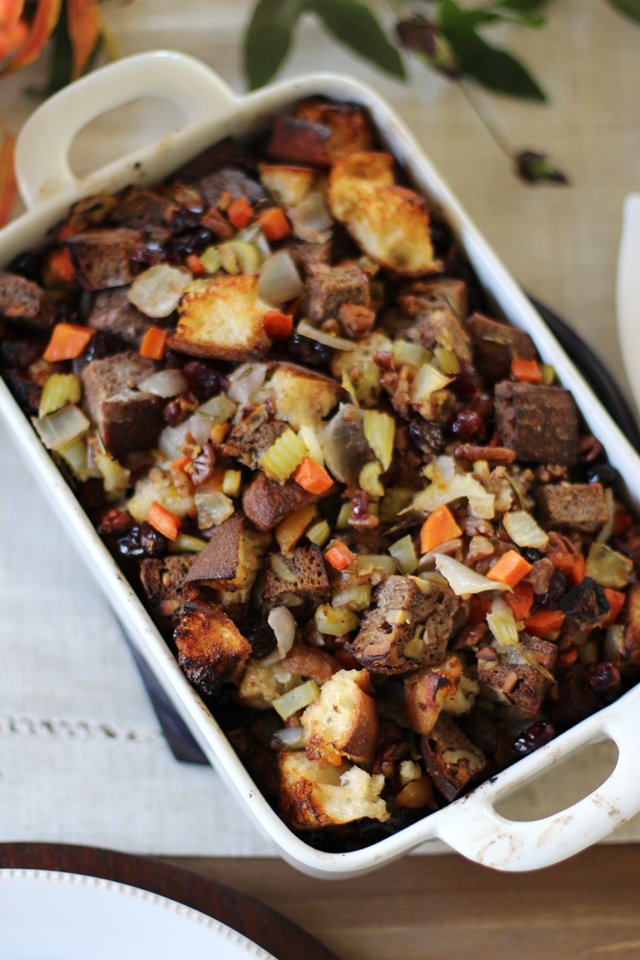 Photography shot with the Canon EOS Rebel SL1 digital SLR camera. Small in size, enormous in performance.
Ingredients:

1 loaf of day-old whole wheat walnut bread

1/2 loaf of day-old ciabatta
1 cup of chopped dried dates
1 cup of chopped dried apricots
1 cup of dried cranberries
1 cup of pecans
1 white onion
4 stalks of celery
4 carrots
1 stick of butter
rosemary
thyme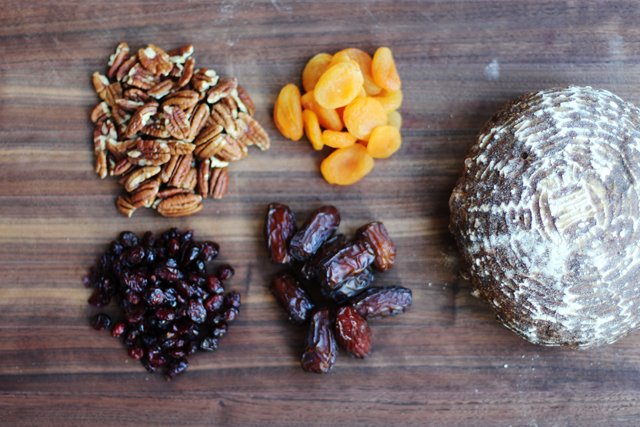 Start by cutting the bread into large cubes and place into a large mixing bowl. Add chopped nuts and fruits.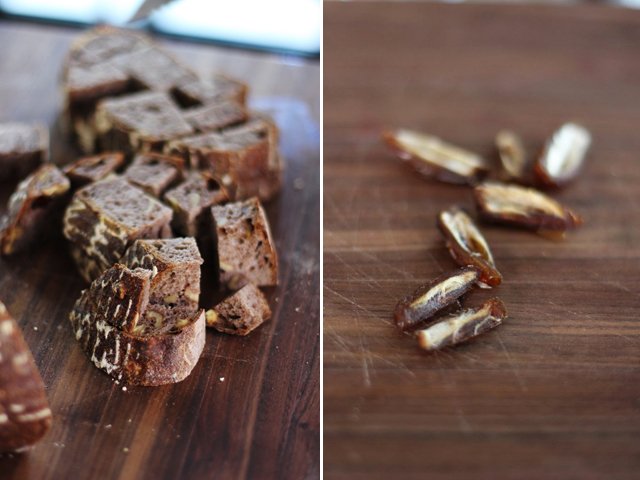 Sauté the vegetables over medium high heat, with a few tablespoons of butter, until they have softened. Add to the stuffing mixture. Mix in chopped rosemary and thyme. Add salt and pepper to taste. Toss evenly and add melted butter to moisten.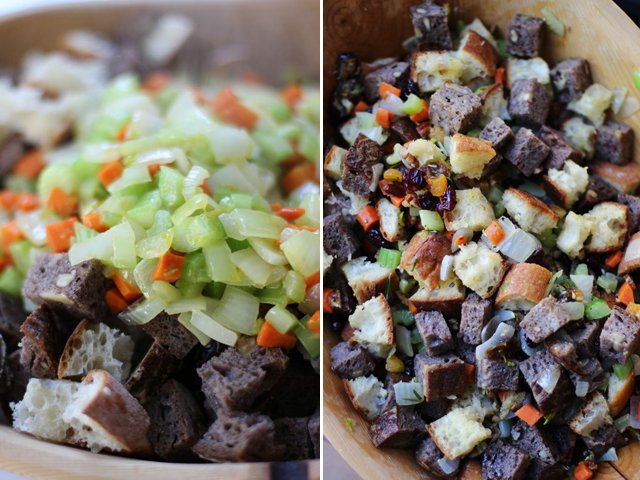 Stuff the turkey with as much as you can fit in. Put the remainder in a baking dish and top with a few pads of butter. Cover with foil and bake in the oven at 425 for 30-40 minutes until soft and browned.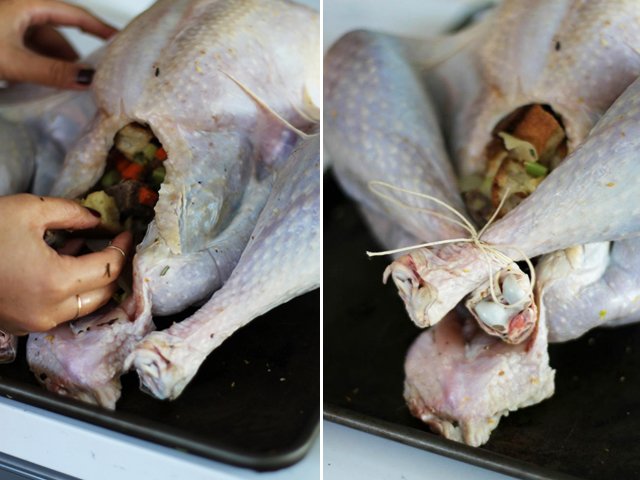 Once your turkey has finished roasting, spoon out the stuffing and try not to fight over the extra delicious crispy pieces!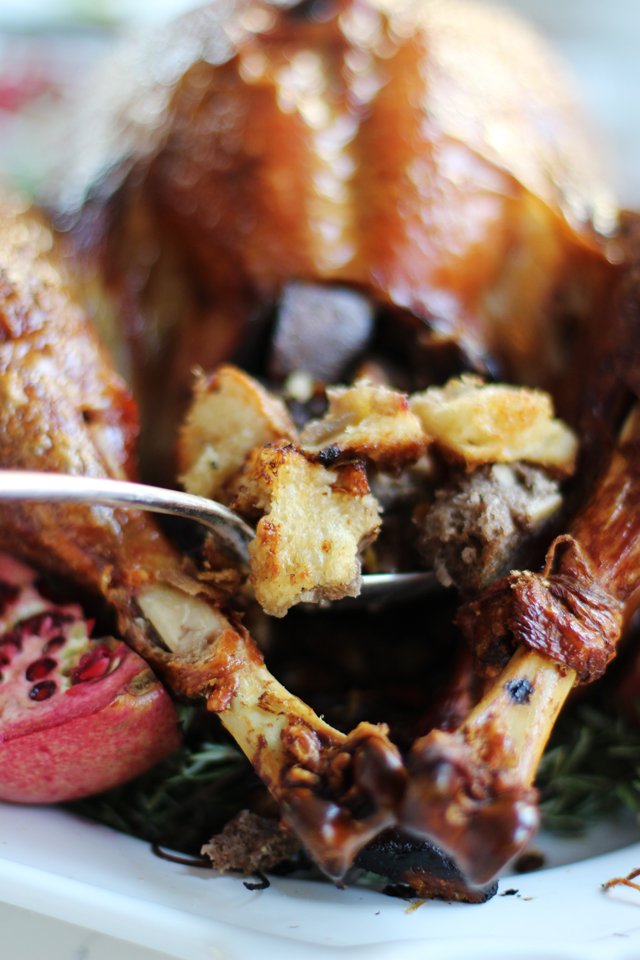 (images by HonestlyYUM)