You're going to thank me for this one. Thanksgiving dinner is usually of a complicated juggling act of figuring out how many dishes need to go in the oven, at what time do they need to come out, and all the meanwhile, stirring one of many pots on the stove. This raw cranberry-orange sauce will make all that prepping easier– all you do is process the ingredients into food processor or blender and blend. No peeling or cooking involved and you can make this days before. This cranberry sauce is tangy, delightful and a refreshing change to the endless dishes of fat and cream on your Thanksgiving table. Not that there's anything wrong with that.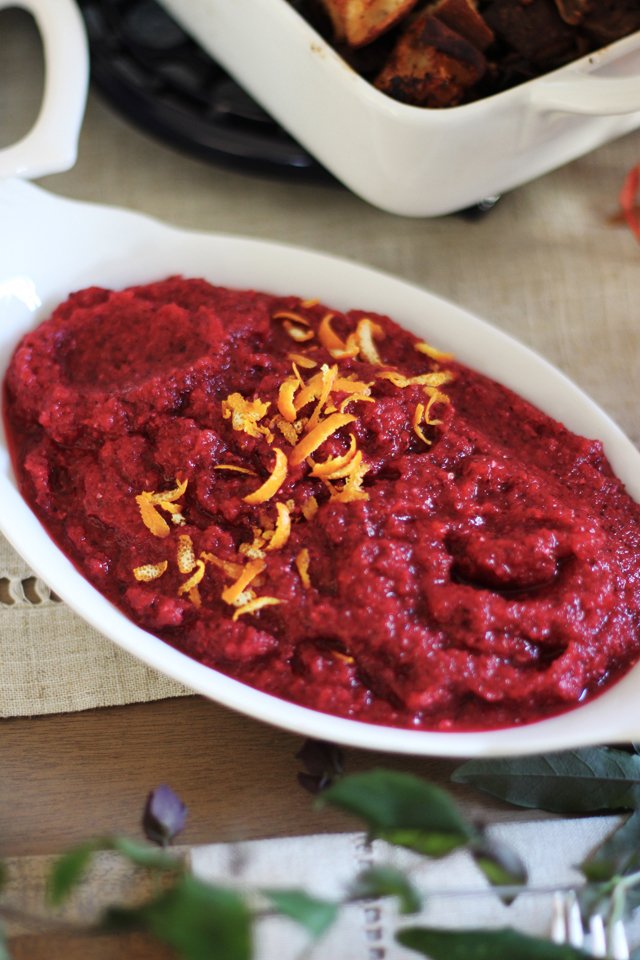 Photography shot with the Canon EOS Rebel SL1 digital SLR camera. Small in size, enormous in performance.
Ingredients:

18 ounces of raw cranberries
2 small tangerines or 1 large navel orange
1/2 lemon
1/4 cup sugar
1 tsp cinnamon
1 tsp all spice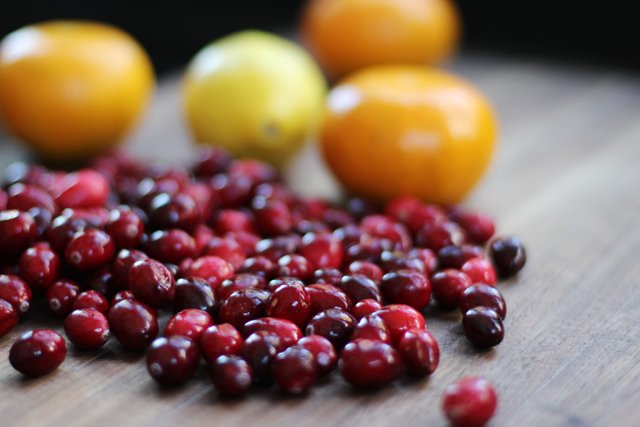 Start by rinsing the cranberries and picking out any mushy ones.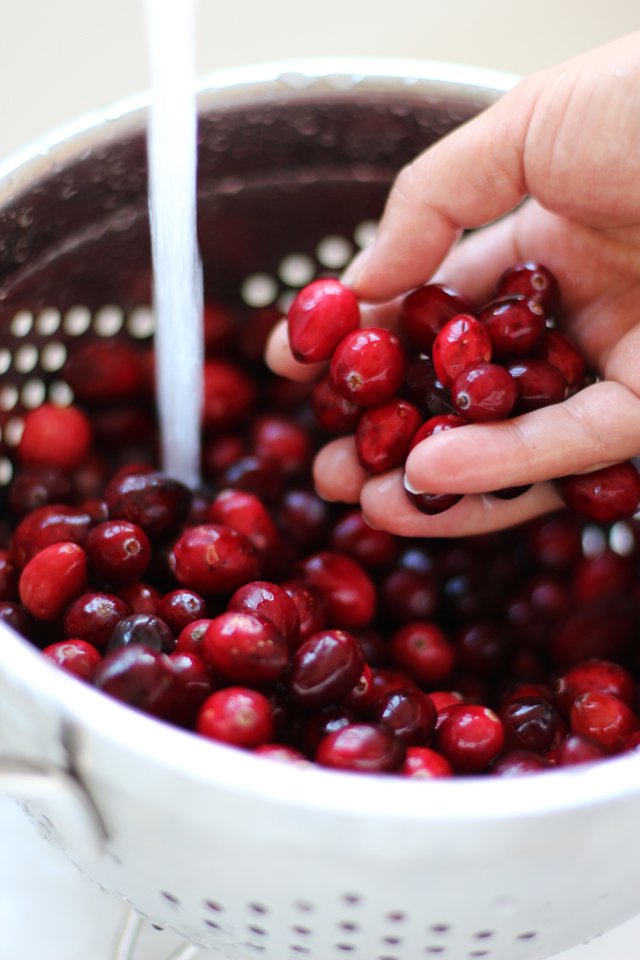 Cut the lemon and tangerine into quarters. Blend the cranberries and citrus in a food processor until pureed. Add sugar, allspice and cinnamon. Mix until combined.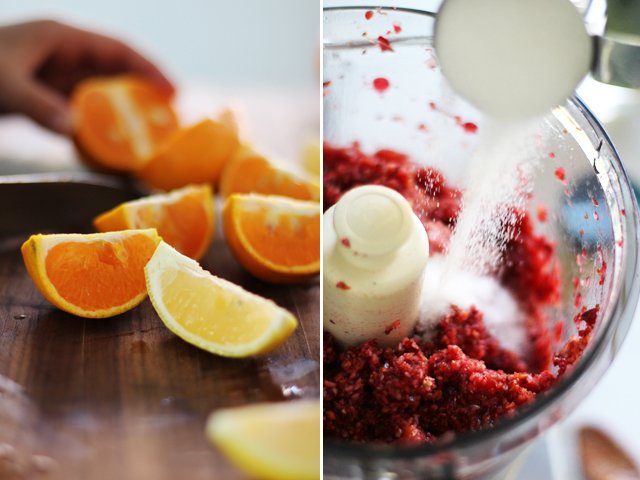 Yup, it was that easy. Garnish and serve – it's the perfect condiment for turkey and stuffing! And great over vanilla ice cream too . . .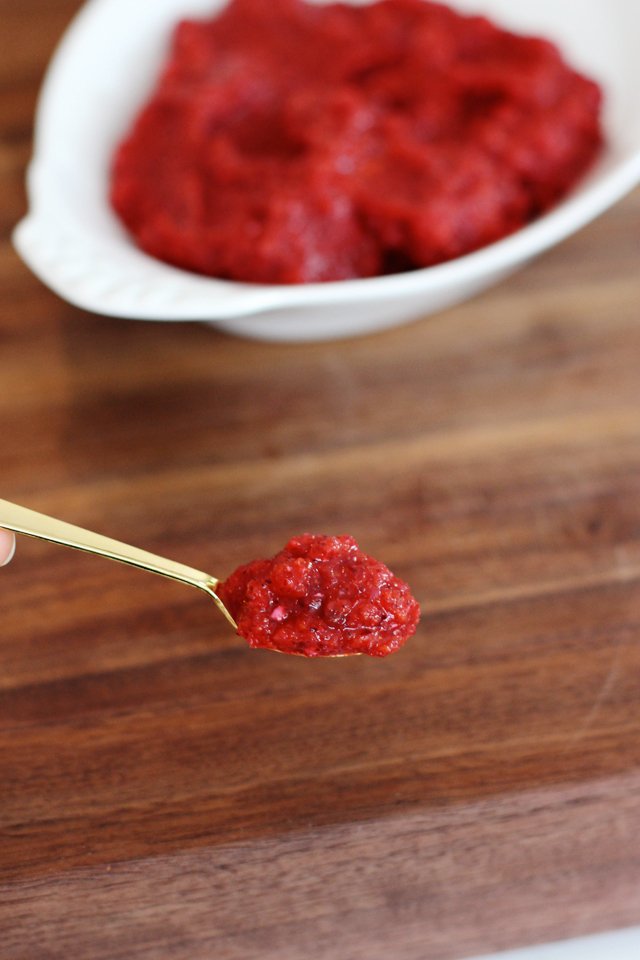 (images by HonestlyYUM)