When it comes to Halloween candy, everyone seems to have their favorite. After years of trick o' treating and bringing home pounds of assorted candies as a child, I developed a discerning palate for only the best candy bars. I had a few favorites, like Butterfingers, that I would try and acquire from my friends in exchange for a mediocre Crunch Bar and a handful of Tootsie Rolls (my least favorite). This cupcake was made for the kid in me: the chocolate cupcake is topped with a frosting that is made of crushed Butterfinger bars. It's all topped with shards of sugary crunchy Butterfinger. My inner kid is dancing with delight, and so will yours.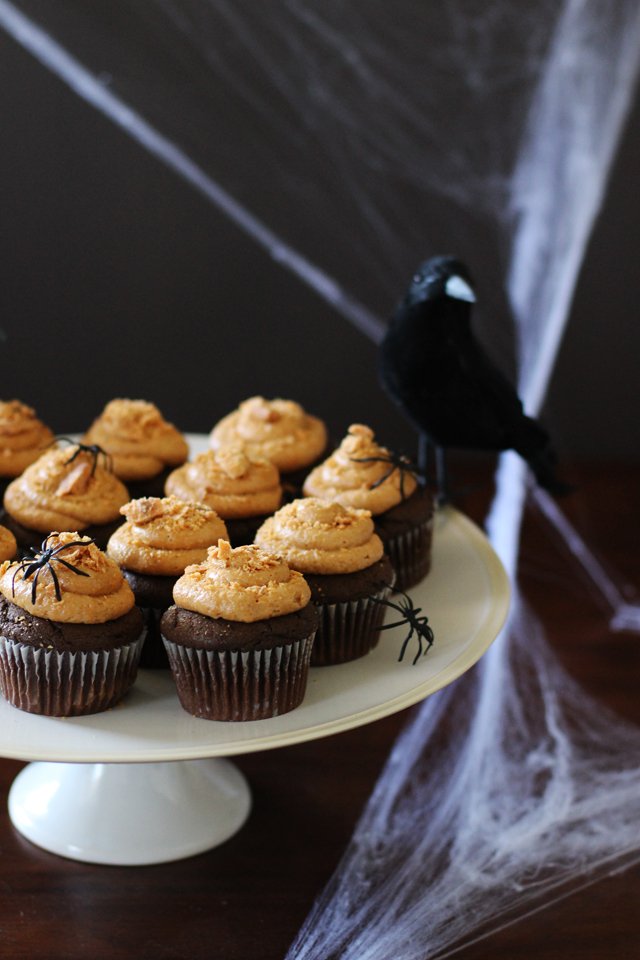 Photography shot with the Canon EOS Rebel SL1 digital SLR camera. Small in size, enormous in performance.
Cupcake Ingredients:

2 cups of all-purpose flour
1 teaspoon of baking soda
1 cup (2 sticks) of unsalted butter, softened
1 cup of sugar
1 cup of firmly packed light brown sugar
4 large eggs, at room temperature
6 ounces of unsweetened chocolate
1 cup of buttermilk
1 teaspoon of vanilla extract

Butterfinger Frosting Ingredients:

7 King sized Butterfingers

1 stick of unsalted butter, softened
1/2 cup of peanut butter
1 cup of powdered sugar
3-4 tablespoons of whole milk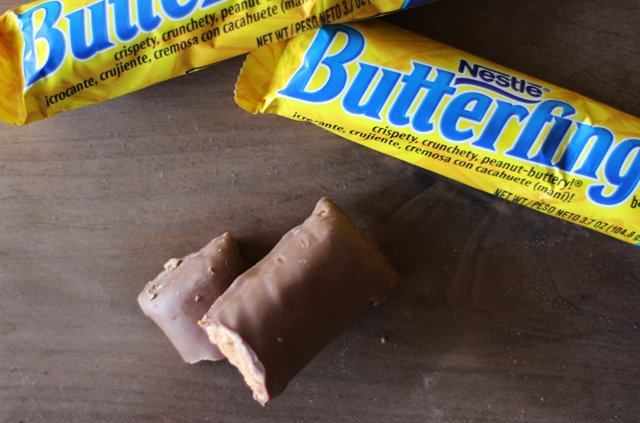 Preheat the oven to 350 degrees. Line 2 12-cup muffin tins with cupcake papers. To prepare the batter, in a medium bowl, sift together the flour and the baking soda, set aside. Melt the chocolate in a bowl in the microwave for about 1 minute, stir the chocolate until it is all melted and if it is not melted all the way, microwave in 10 second intervals stirring after until completely melted. In the bowl of a mixer fitted with a paddle attachment, cream the butter and sugars until smooth, about 3 minutes. Add eggs one at a time, beating well after each addition. Add the chocolate, mixing until well incorporated. Add the dry ingredients in thirds, alternating with the buttermilk and the vanilla extract, beating after each addition until smooth.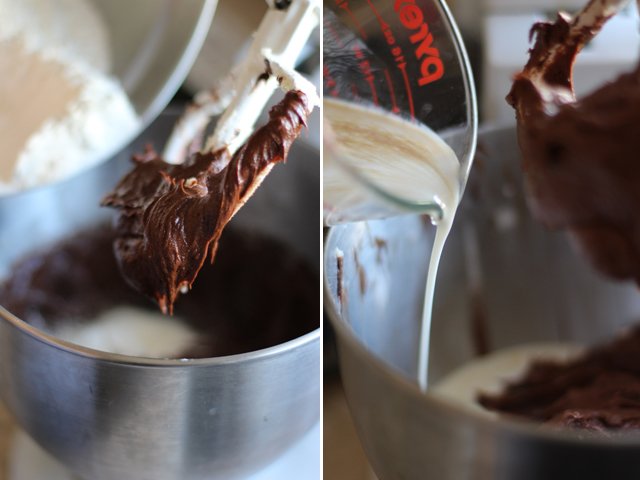 Spoon the batter into cups about 3/4 full. Using an ice cream scoop helps make even cupcakes. Bake for about 20 minutes or until the top springs back. Place on a rack to cool completely before frosting.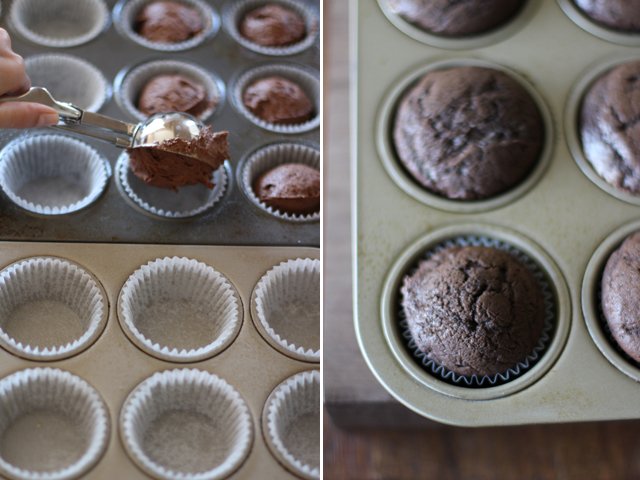 To make the frosting, peel the chocolate from the Butterfinger bars using a vegetable peeler. I never imagined I would ever use my vegetable peeler for this purpose, but it works.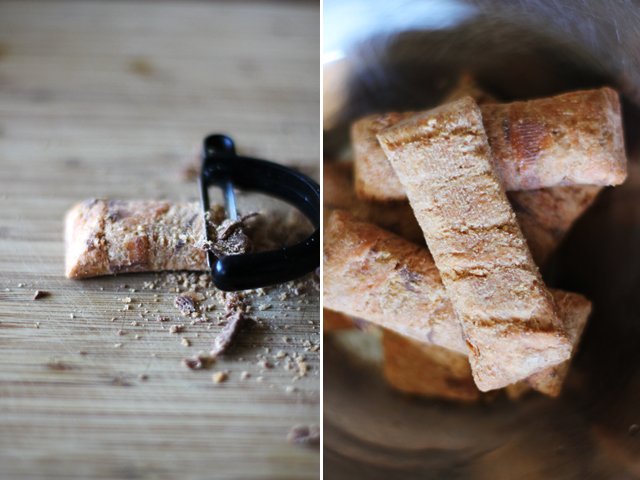 Process 6 Butterfinger bars in a food processor or crush with a rolling pin in a large ziplock bag until it is the consistency of powder (save one peeled for the garnish). In a mixer with a paddle attachment, beat the butter until smooth and white. Add peanut butter and powdered Butterfinger and mix until combined. Add the powdered sugar until combined. The frosting will be a little dry so add about 3 tablespoons of milk and mix. Transfer frosting into a piping bag and frost the cupcakes.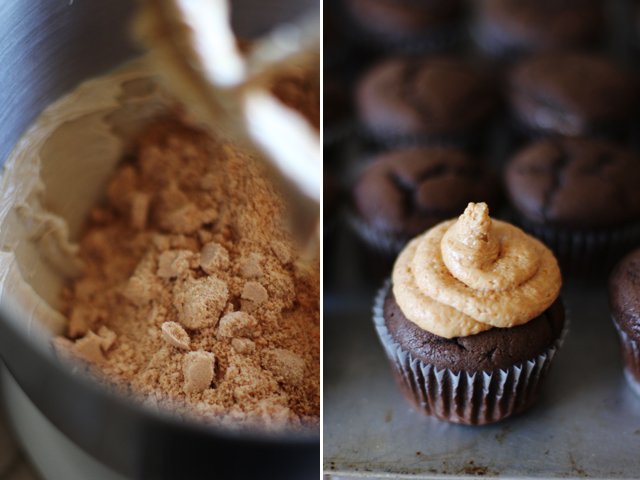 Finely chop the last bar of Butterfinger into thin shards. Sprinkle the crunchy Butterfinger shards on top.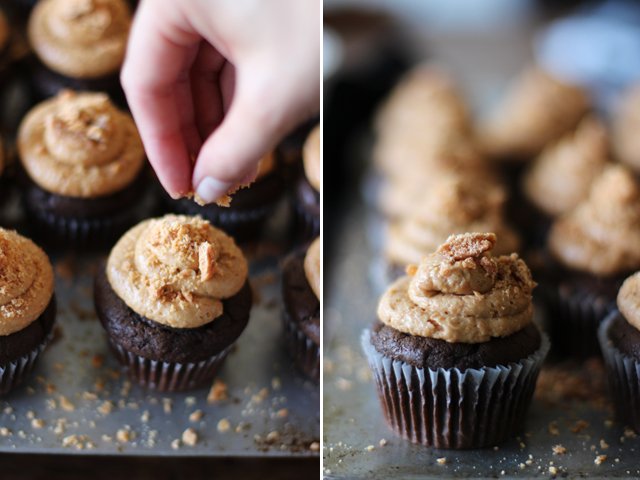 Leaving large crunchy chunks here and there . . .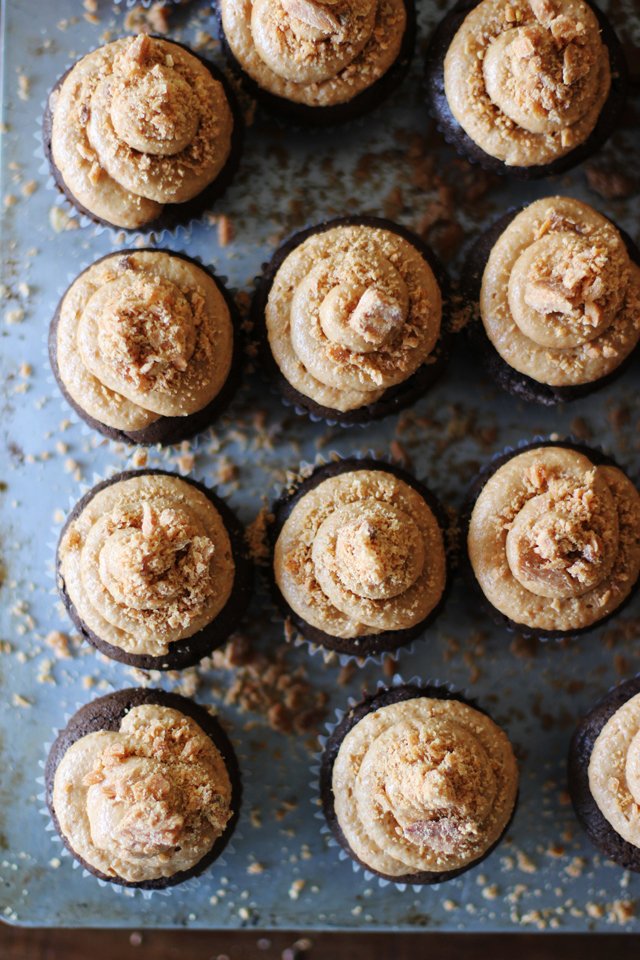 I had fun with these cupcakes and decorated them with plastic spiders.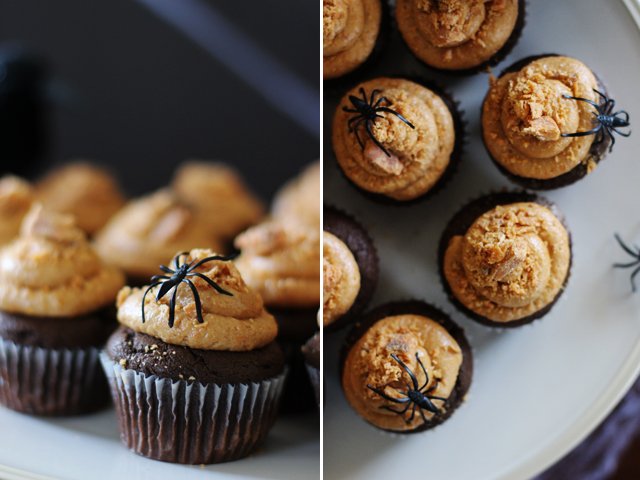 Some scary birds. I really don't like birds.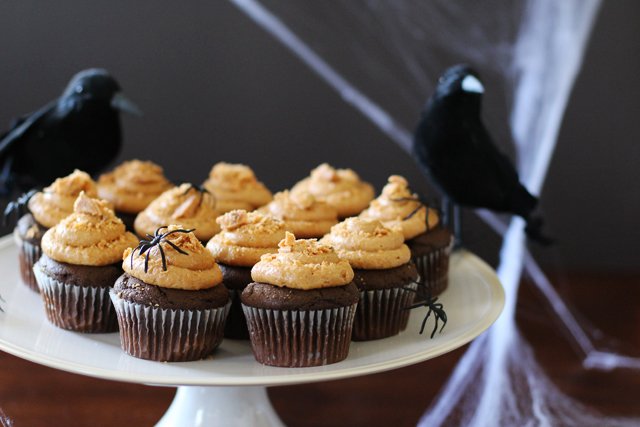 And in the words of Mr. Bartholomew Simpson . . .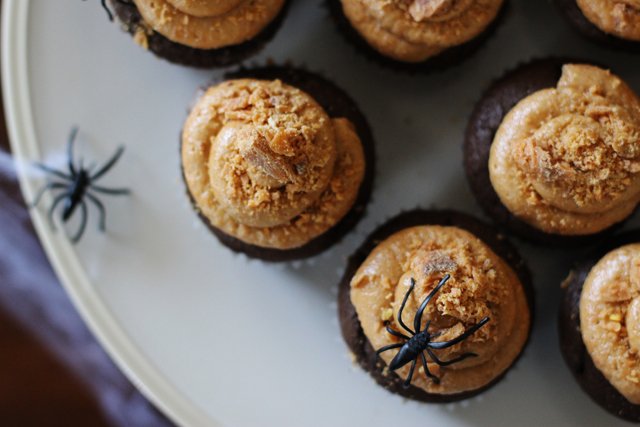 . . . Nobody better lay a finger on my Butterfinger!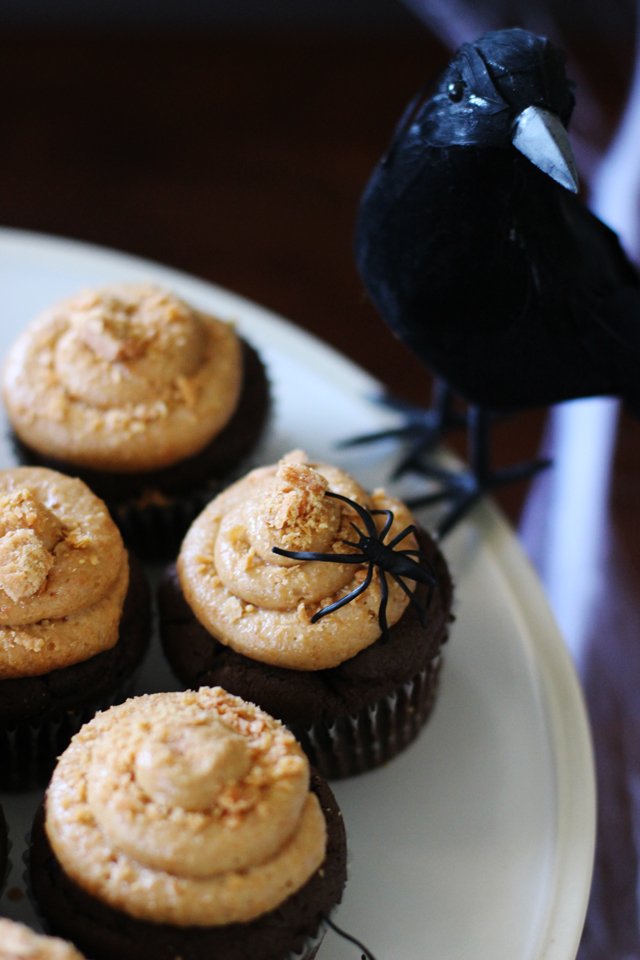 (images by HonestlyYUM)