Even though it's 70 degrees in LA, I've got fall fever! I love all the different types of apples available this time of year and using them in savory dishes. This light and tangy slaw incorporates sour green apples and grainy mustard, the perfect accompaniment to beer and sausages. Beer-braised bratwurst is a dish that I make often on a weekday because it's so easy. Smother it all in grainy mustard and you've got the perfect fall dinner!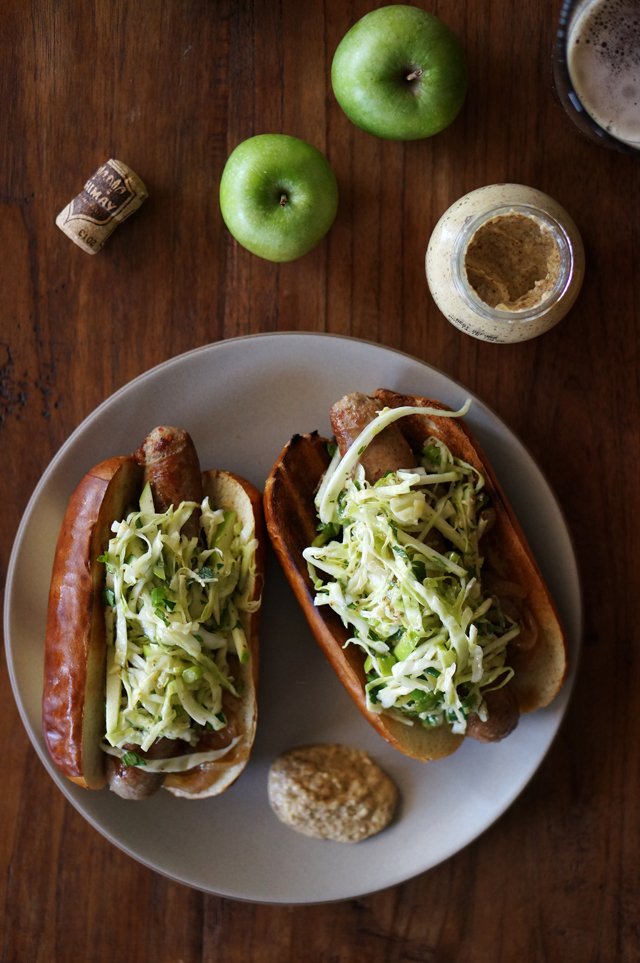 Ingredients:

4 bratwursts

3/4 cup of beer
1 onion, sliced thinly
1 head of cabbage, shredded
2 green apples, cut into matchsticks
8 green onions, thinly sliced
1 cup of flat leaf parsley, roughly chopped
1/4 cup of apple cider vinegar
juice of 1/2 a lemon
1/4 cup of extra virgin olive oil
2 tablespoons of whole grain mustard
sea or kosher salt and freshly ground black pepper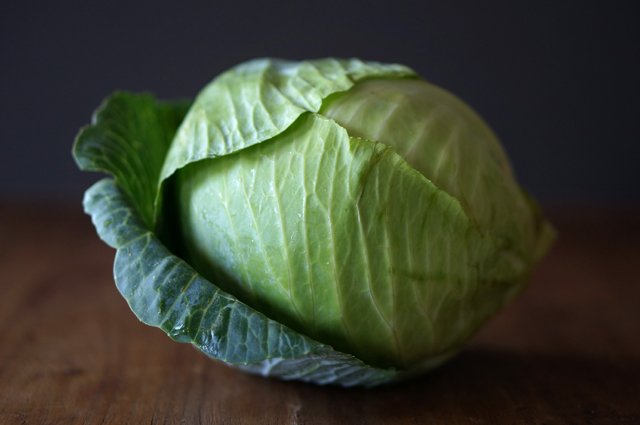 First, make the slaw by sprinkling a pinch of salt over the cabbage.  Using your hand, gently massage the cabbage for about a minute to soften the cabbage a bit. Make the vinaigrette by whisking the lemon juice and apple cider vinegar together while streaming in the extra-virgin olive oil. Stir in mustard and salt and pepper to taste.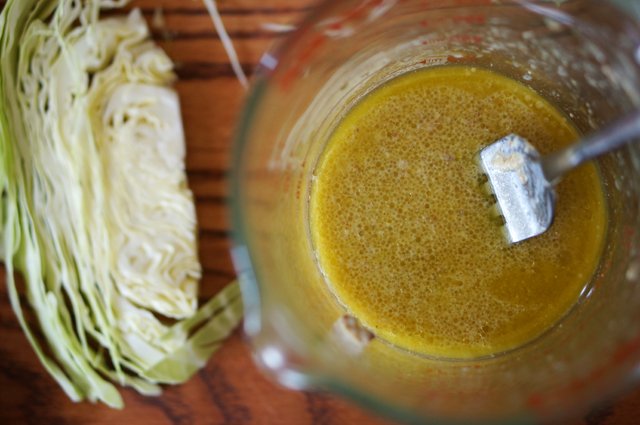 Add flat leaf parsley, apples and green onions. Dress the cabbage and set aside.
To make the bratwursts, heat a pan with a little vegetable oil over medium high heat. Brown the sausages. Remove sausages and saute onions until softened and just starting to brown. Deglaze the pan with the beer scrapping up the brown bits on the bottom of the pan.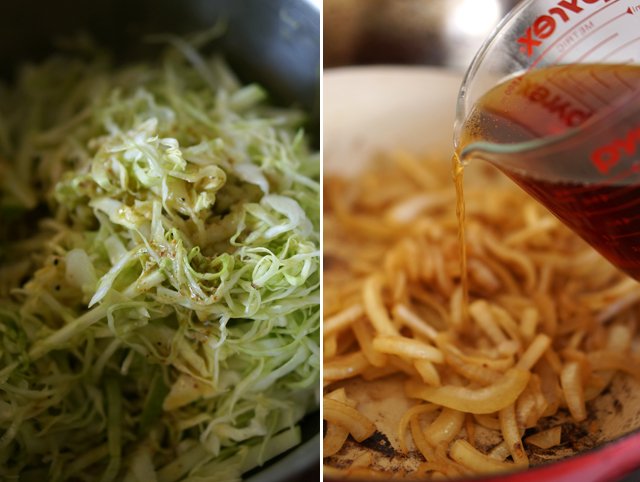 Turn the heat down to simmer and place sausages back in the pan nestled in the onions. Cover with a lid and cook for another 5-7 minutes until the sausages are completely cooked through.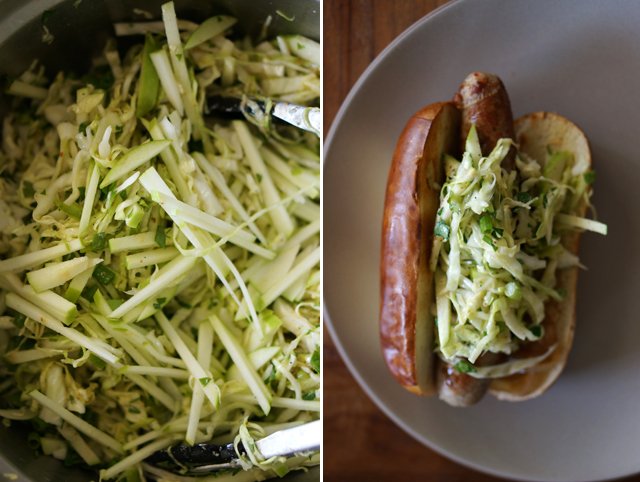 Place some of the caramelized onions on a bun– or pretzel bun!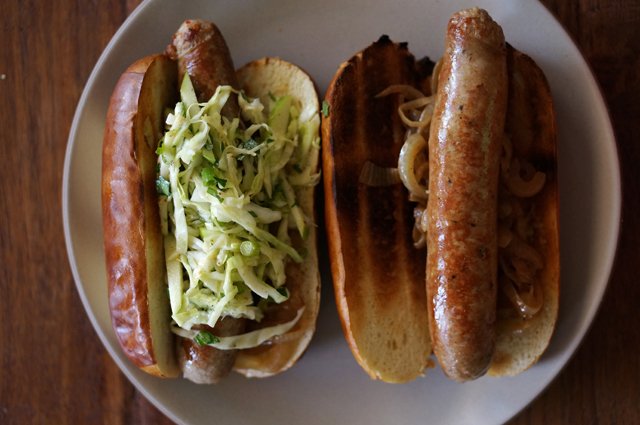 Top with apple mustard slaw and enjoy with more mustard on the side and a pint of beer!
(images by HonestlyYUM)