Peanut butter and jelly. Bread and butter. Coffee and . . . well, me. Some things are just made for each other. Allow me to add another duo to the list: eggs and cocktails. This classic combo comes in several four-letter forms. There's the fizz, the flip, and of course, the sour. You see, the addition of egg can turn an ordinary libation into the smoothest, creamiest drink at the bar. For this recipe, I wanted to spice up the classic pisco sour. What's that you ask? How can you improve what is already, perhaps, the most perfect cocktail of all time? Well, surely adding a little green apple juice and maple syrup can't hurt. Top with a little freshly-grated cinnamon and sip your way into autumn in style.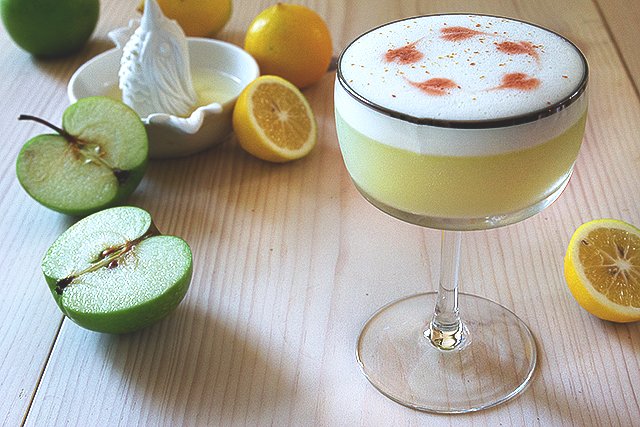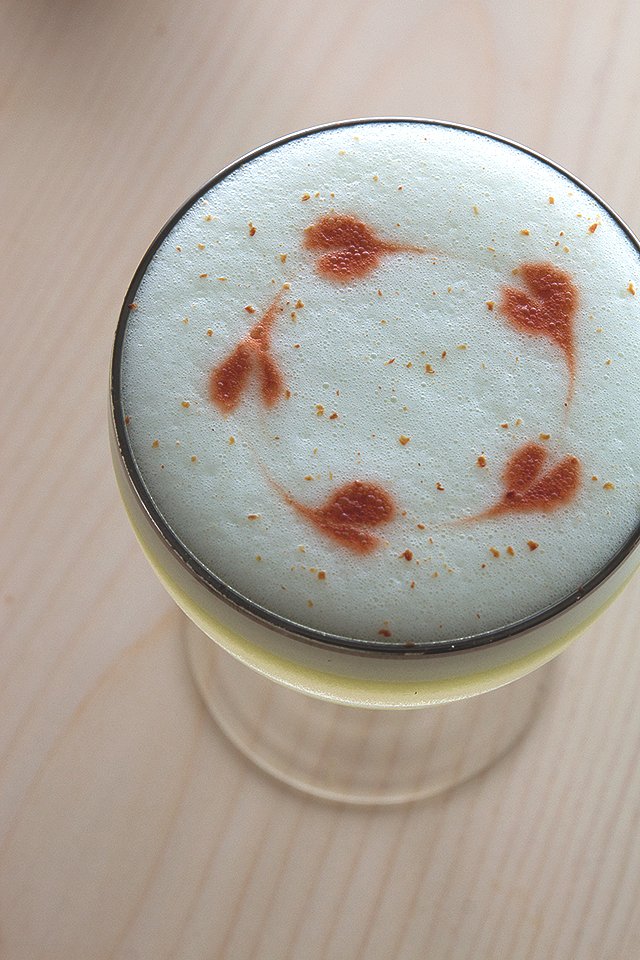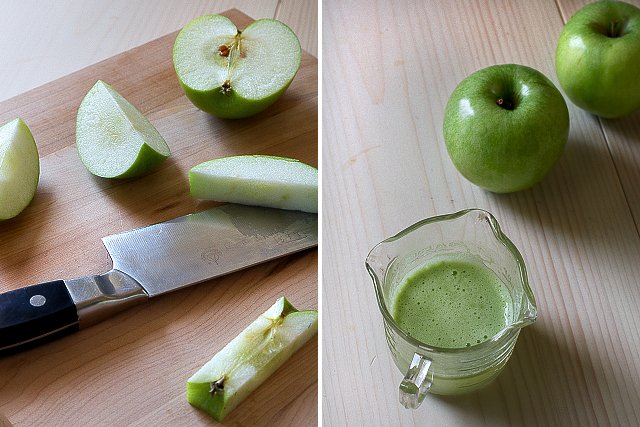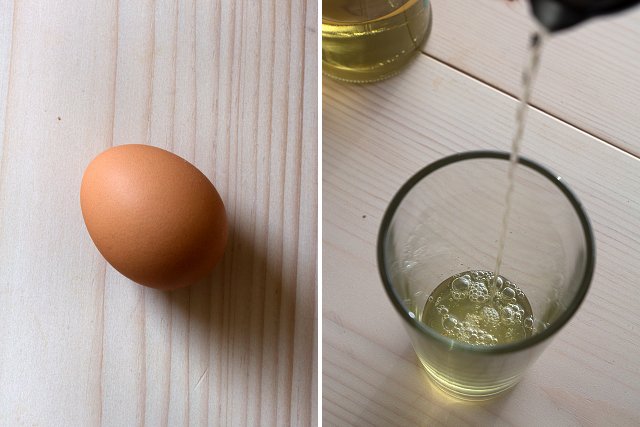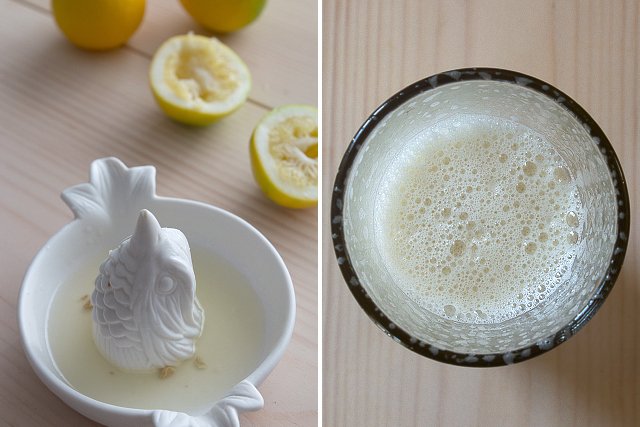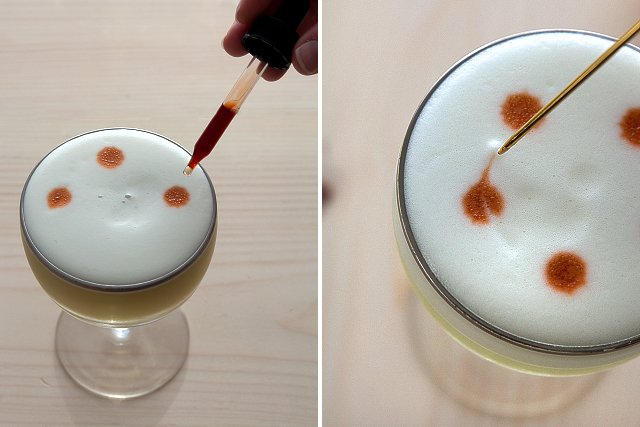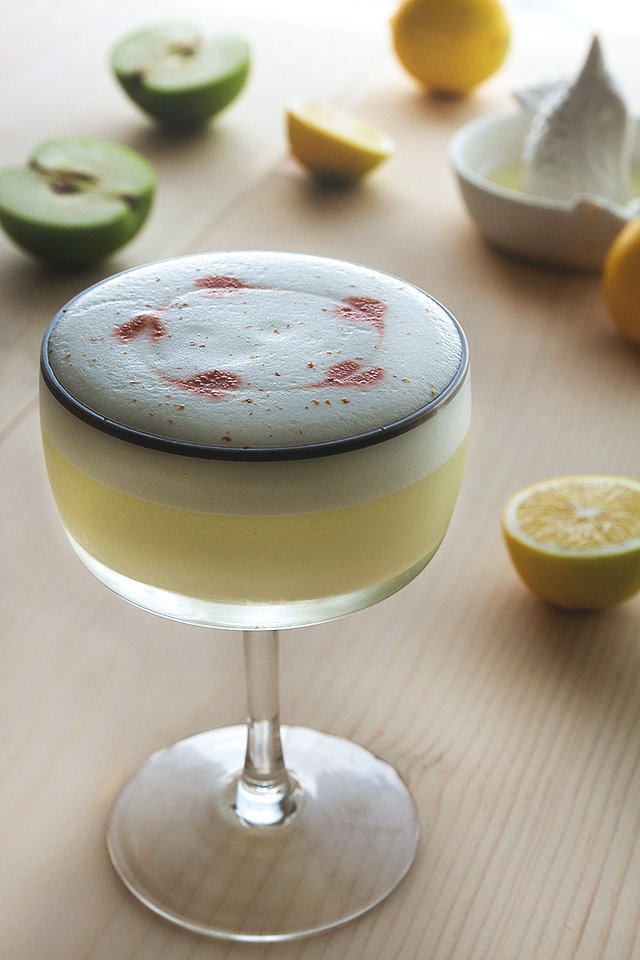 INSTRUCTIONS
Core and juice one green apple (with skin) then set aside (If you don't have a juicer or fruit press you can use store-bought apple juice, but use a bit extra lemon juice to balance out the sweetness). The bright green mixture will soon begin to change color. This does not mean the juice is bad, but to preserve the color add a splash of lemon juice immediately after juicing.

Separate the egg and add the white to your mixing glass. Next, combine the pisco, lemon juice, green apple juice, and maple syrup. Without adding ice, dry shake these ingredients for 10 seconds. This will help the texture of the drink become thick and frothy.

Now you can add ice to your shaker and shake hard for another 10 seconds. Double strain through a fine mesh strainer into a chilled coupe glass.

Carefully decorate the cocktail foam with the Angostura bitters. Use a thin straw or a toothpick to make it look pretty!

Top with a bit of freshly grated cinnamon and enjoy!
(images by HonestlyYUM)