Yesterday, I showed you what is now one of my favorite jams, blackberry vanilla bourbon jam. Really this jam is so good it can go on just about anything, but I especially love the deep red-purple jam peeking through a linzer cookie. This is a simplified linzer, without almonds, that is really more of a shortbread. Of course, you can use any jam you want. I played around with different circle, heart and star shaped cookie cutters. If you don't have cookie cutters, you can easily make linzer cookies with the edge of cups or ramekins, one smaller than the other. These cookies are simple to make and really beautiful!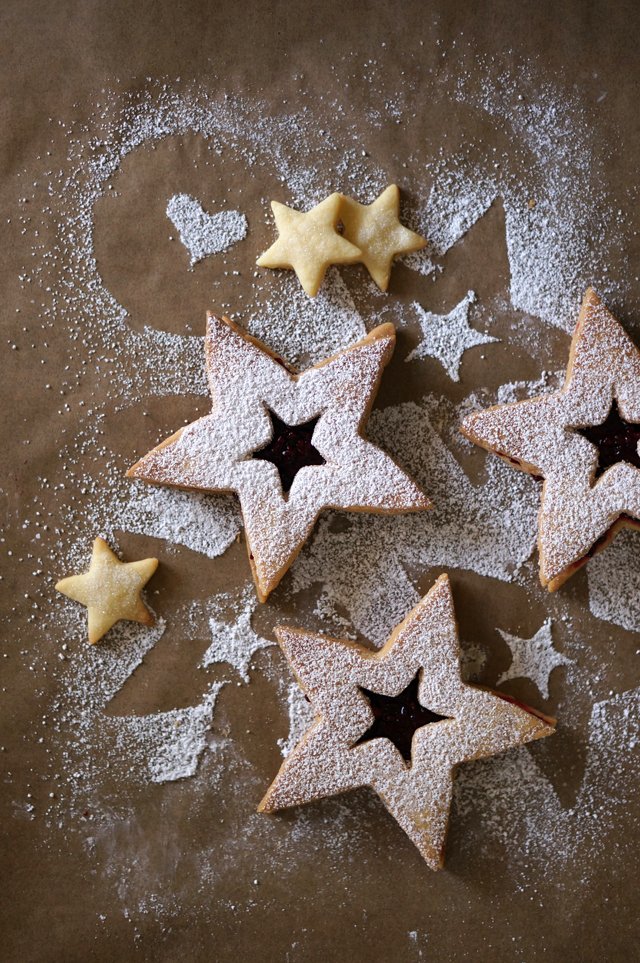 Ingredients:

3/4 pound of unsalted butter at room temperature

3 1/2 cups of all purpose flour
1 cup of granulated sugar
1 teaspoon of vanilla extract
1/4 teaspoon of salt
1 cup of blackberry vanilla bourbon jam
1/4 cup of powdered sugar for dusting
Preheat the oven to 350 degrees. In the bowl of a mixer fitted with the paddle attachment, beat together butter and sugar until evenly combined. Add vanilla. In a medium bowl, sift flour and salt and add to the butter/sugar mixture on low speed until dough comes together. Dump onto a floured surface and shape into a disk. Wrap in plastic wrap and chill for 30 minutes. Roll dough into 1/4 inch thickness and cut shapes with a cookie cutter.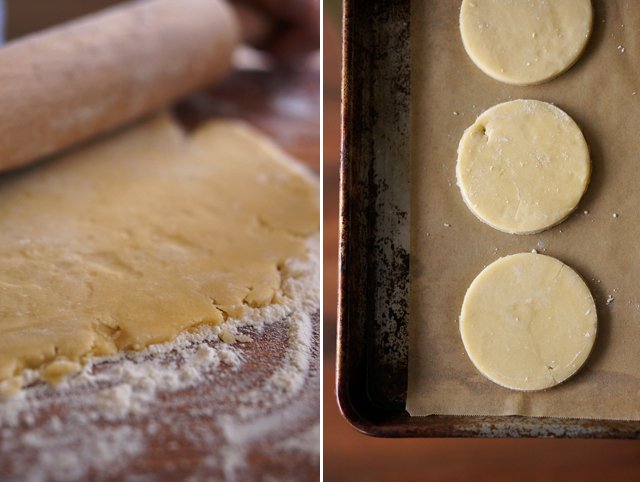 Half the cookies with be full cookies and the other half will have an additional inner shape cut into it. I saved these shapes and baked them off with a little sugar sprinkled on top. No waste in this kitchen! Bake on parchment-lined baking sheet for 15 minutes or until edges begin to brown, turning the cookie sheet around once halfway through baking.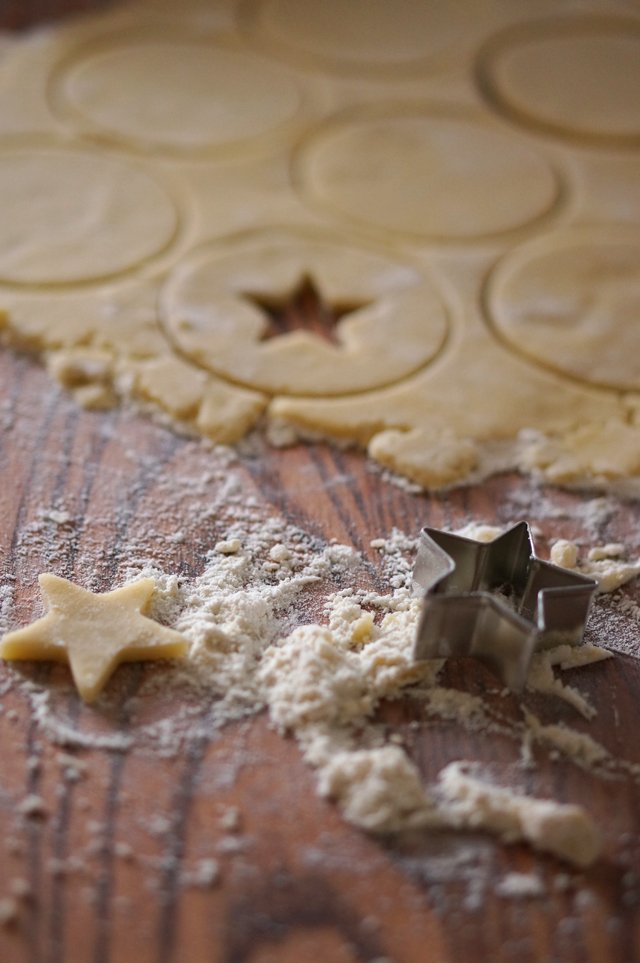 Allow cookies to cool to room temperature and using a sieve, dust powdered sugar over the top cookies with the cut out.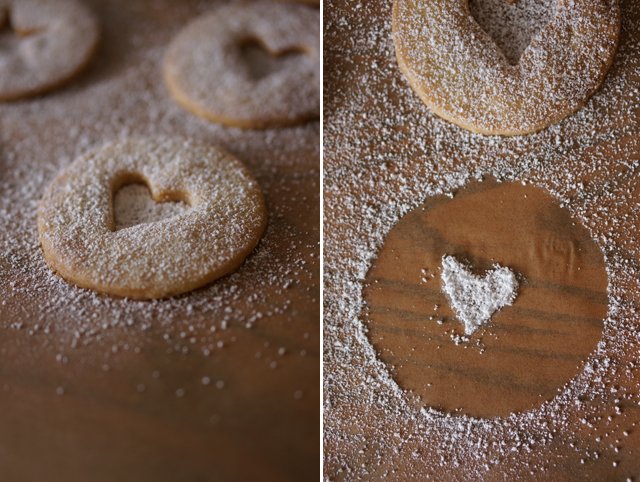 Spread an even layer of jam across the bottom cookie and carefully place the powdered sugar cookie on top.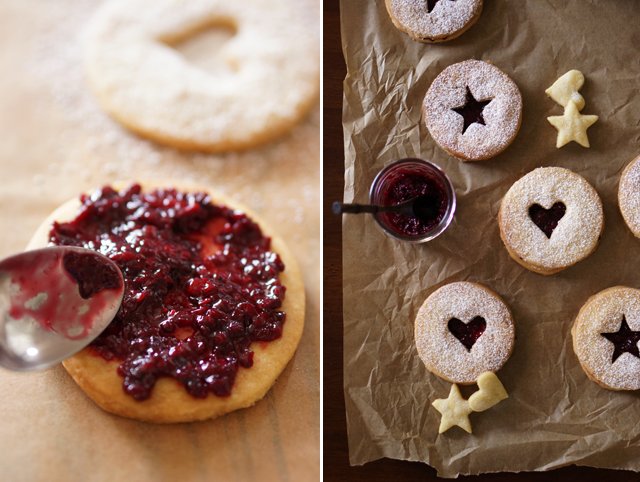 Serve cookies.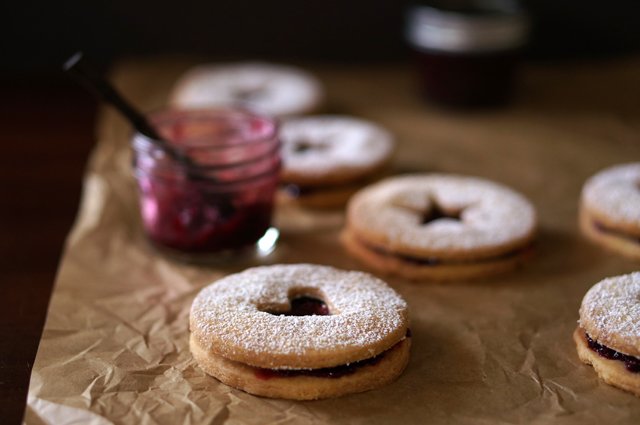 Eat cookies.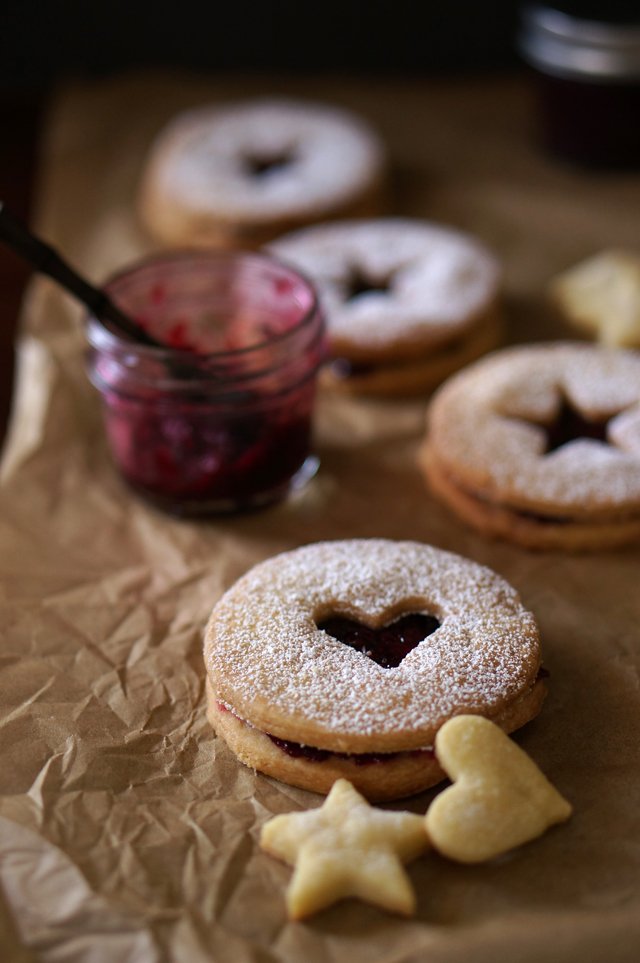 Love cookies.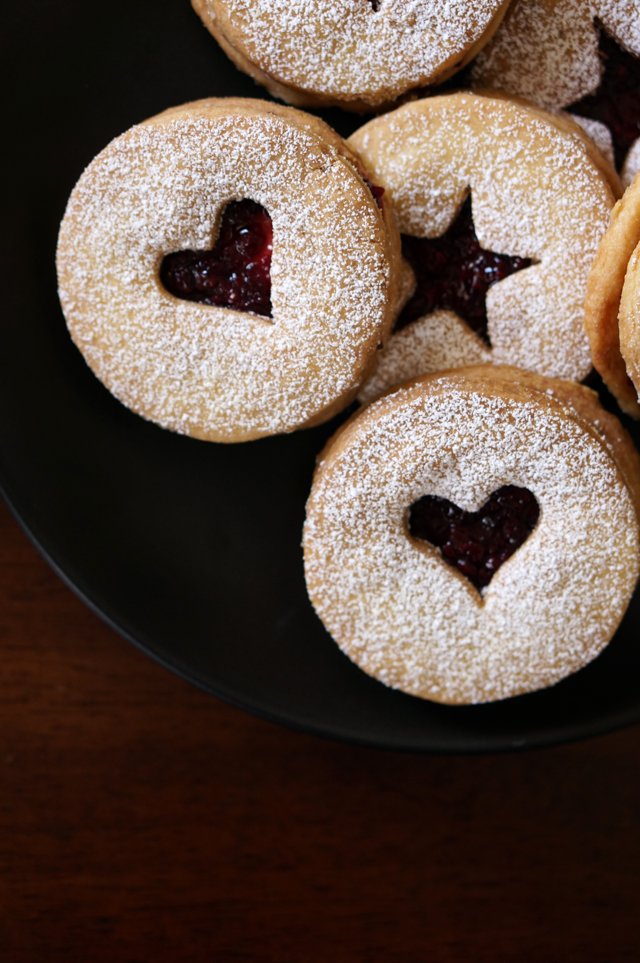 (images by HonestlyYUM)