Some time ago after seeing bourbon-soaked blackberries on the internet, I had gotten the idea of a blackberry bourbon jam stuck in my head, but never got around to developing a recipe and making it. I finally got this beautiful Hudson bourbon (another thing I've been dying to try) and after doing some research, saw this recipe that called for the addition of vanilla. I couldn't think of three flavors that complimented each other better. The result is a sweet and mellow blackberry jam that has a bold, but subtle, touch of bourbon. I added no pectin to this jam but used some techniques to help develop the pectin in the blackberries, like using young blackberries, adding lemon rind to the jam, and mashing the blackberries with sugar. I love the seeds in a fruit jam so kept them all in, but you could also strain out seeds from half the blackberries. This flavorful jam is just perfect on a slice of buttered toast, but stay tuned tomorrow to see how I use it in one of my favorite treats!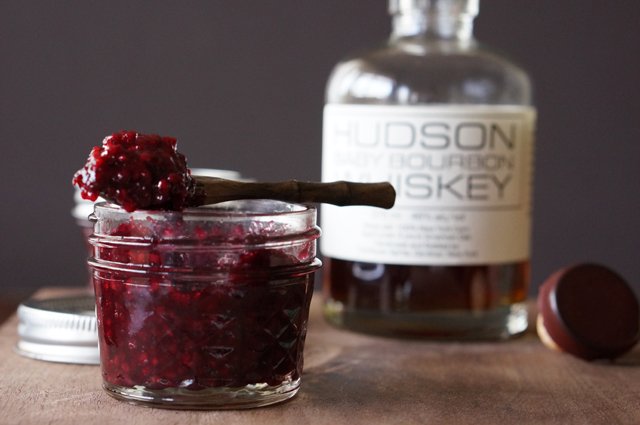 Ingredients:

1 pound of blackberries

1 tablespoon of lemon juice
1/2 cup of sugar
1 vanilla bean
1 tablespoon of bourbon
tip of a lemon, about 1 inch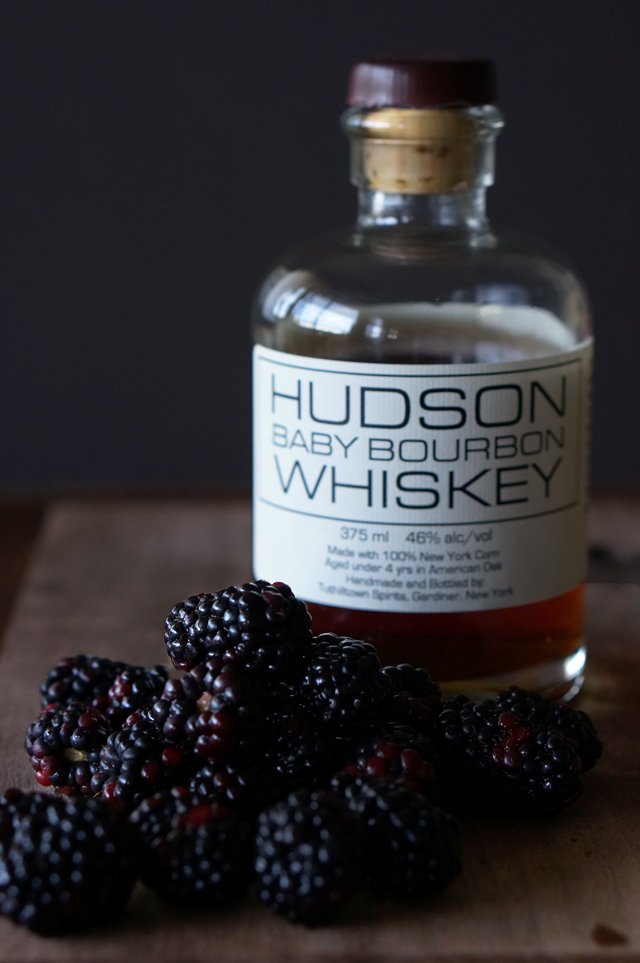 Place 3 spoons in the freezer. Split a vanilla bean and scrap the beans using the back of your knife. Place blackberries in a pot and add sugar, lemon juice, vanilla bean, and bourbon and using a potato masher or fork, mash the blackberries. Add the lemon tip and let the fruit macerate for a couple hours.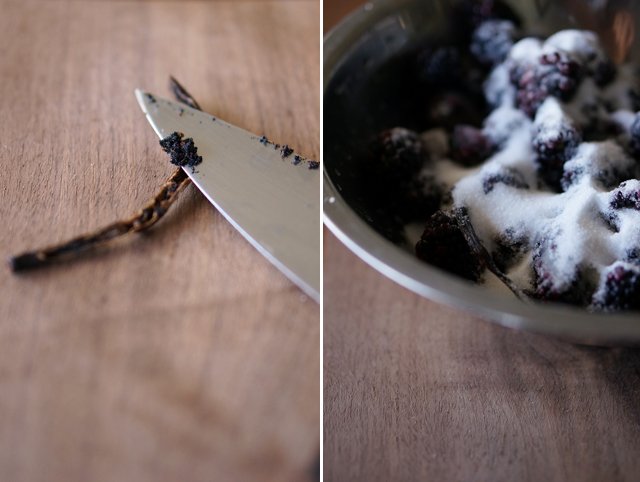 Heat pot on medium and adjust heat so fruit is at a gentle boil. Cook for about 10-15 minutes. During this time, check if the jam has set by testing it on the frozen spoons. Pour some jam over the back of a frozen spoon and if the liquid doesn't run off the spoon, the jam is set.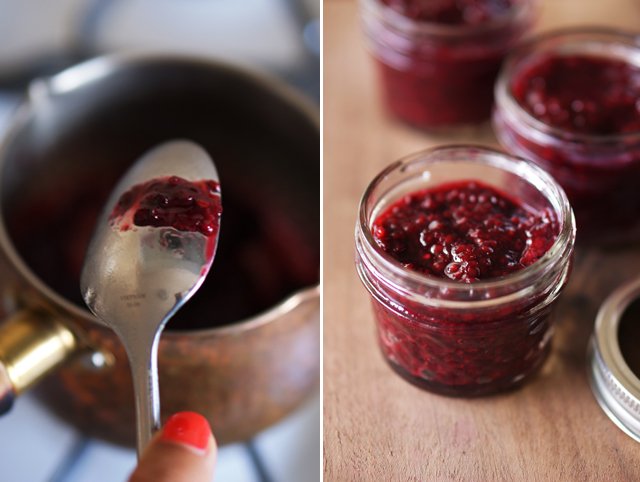 Let the jam cool and store in jars.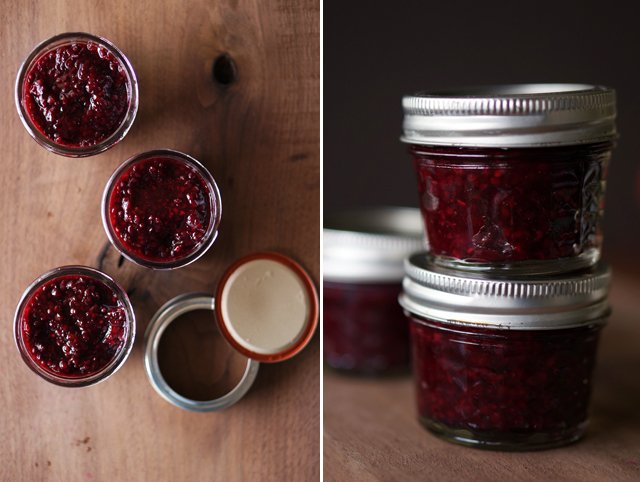 Enjoy!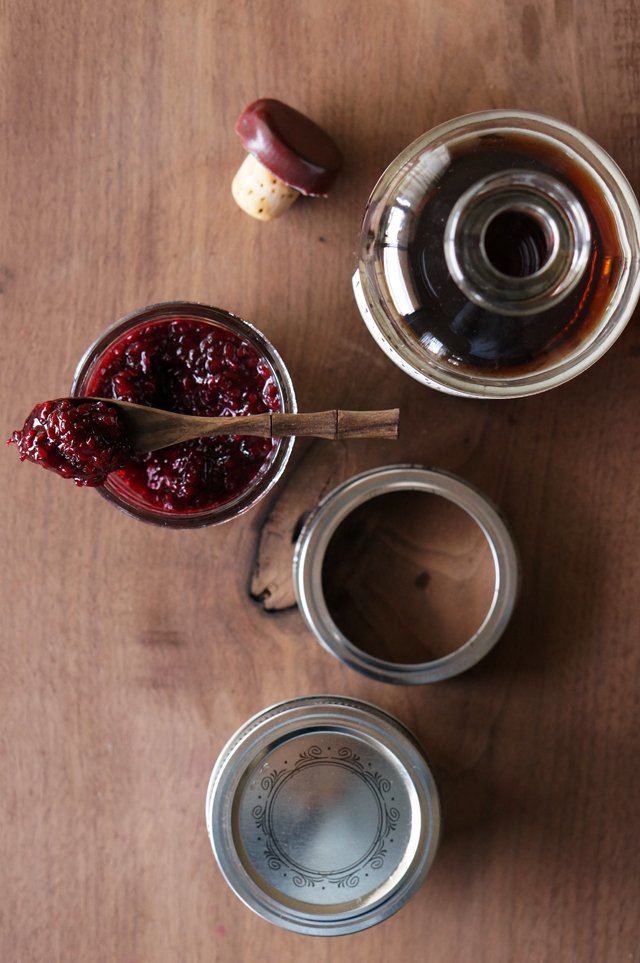 (images by HonestlyYUM)