I first heard about cocktail syrups a few years ago via Jamie Boudreau, bartender and owner of Canon in Seattle, WA. I was particularly fascinated with the concept of enjoying the taste of a cocktail, yet presented in a completely different form. For this recipe I decided to experiment with the Sazerac. This classic cocktail has a rather complex flavor profile, which made for an intriguing syrup. Use it to replace the sugar or simple syrup normally found in a Sazerac. Or for dessert, drizzle it on some vanilla ice cream with fresh raspberries. The possibilities are endless!!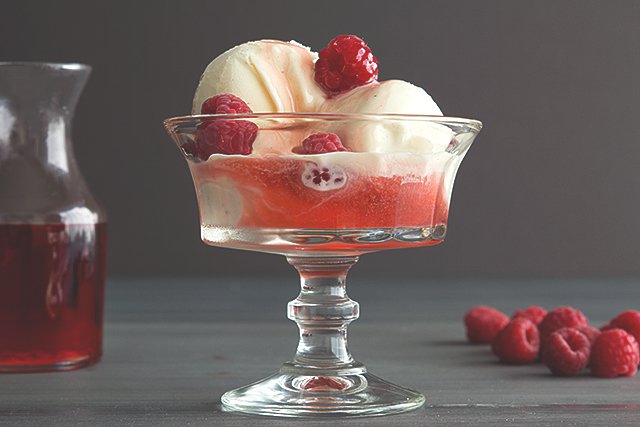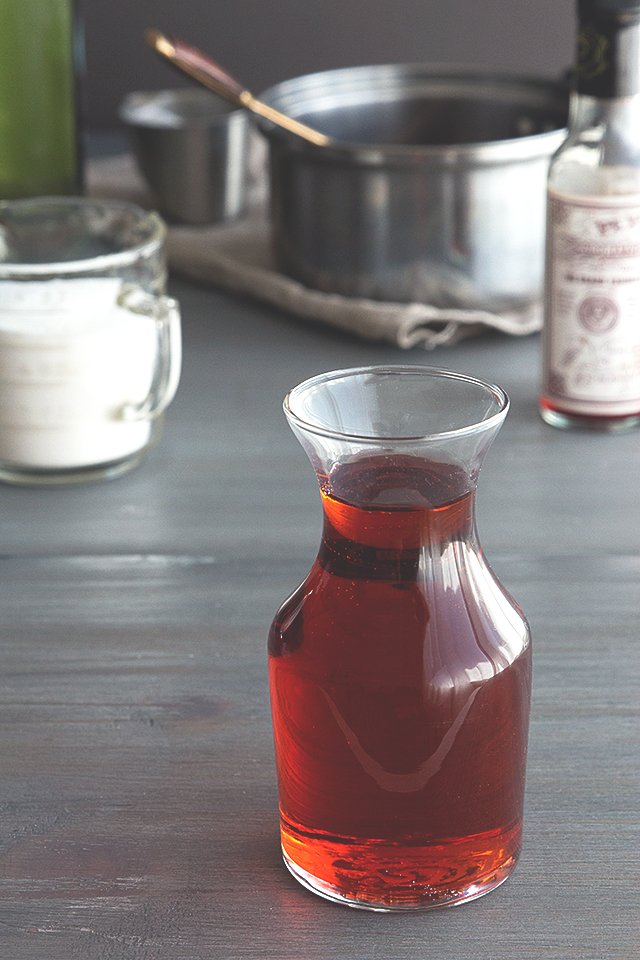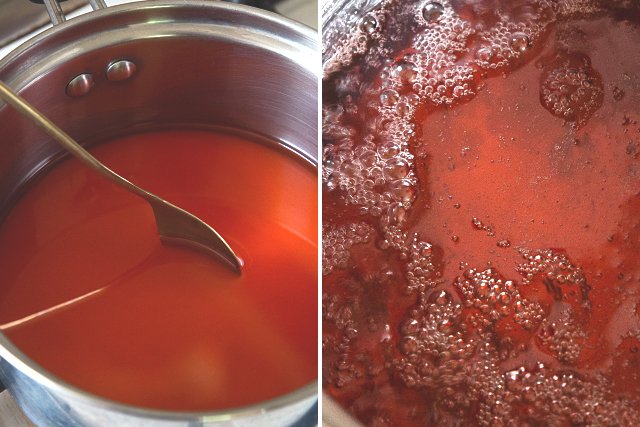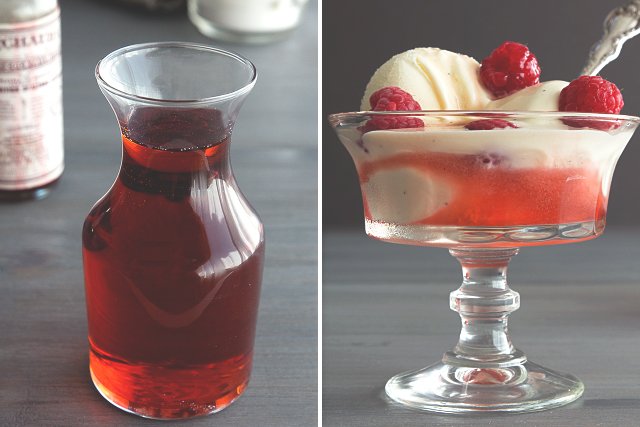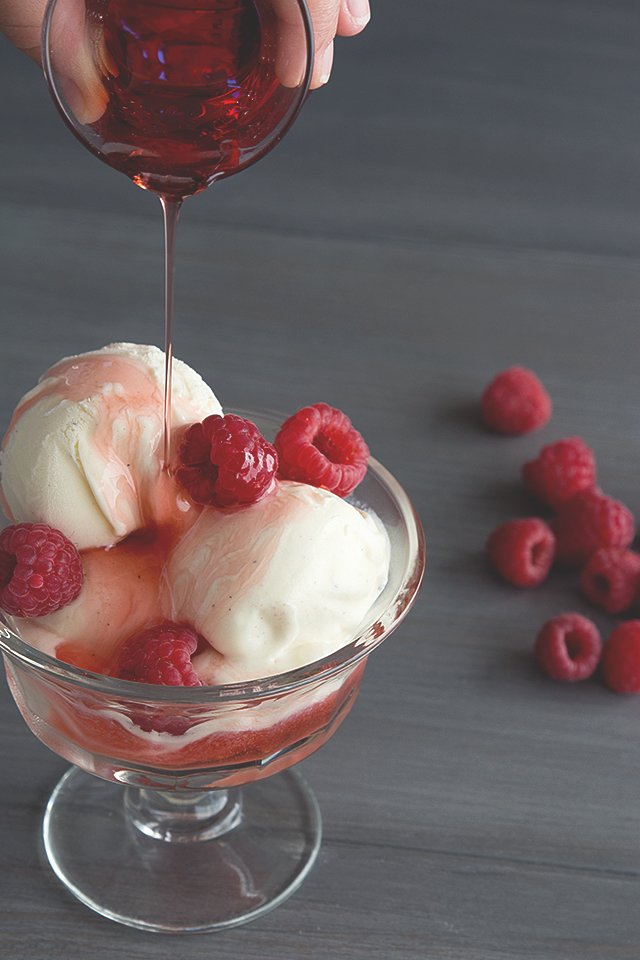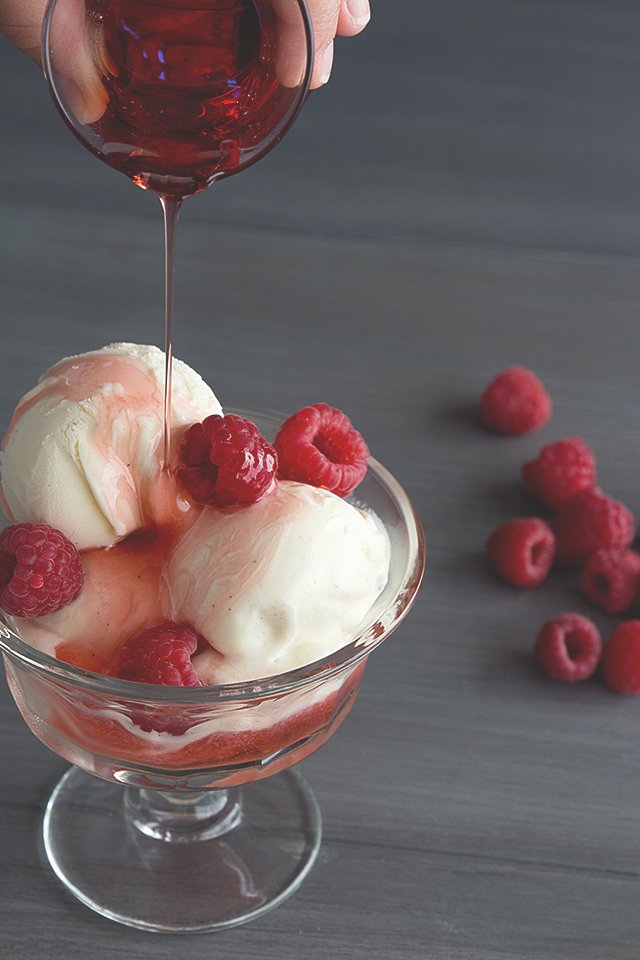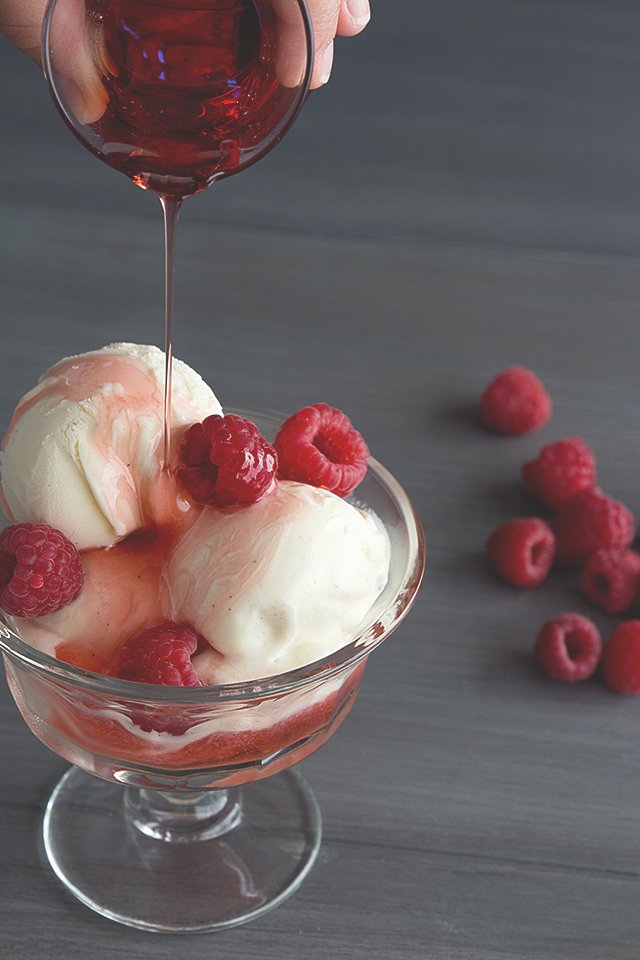 INSTRUCTIONS
Add the sugar, rye, bitters, and absinthe to a small saucepan over low heat. Stir constantly until the mixture just reaches a simmer and sugar has completely dissolved. Immediately remove from heat and let cool to room temperature.

Transfer the syrup to a jar and store in the refrigerator.

I like to serve the syrup over vanilla ice cream with a few fresh raspberries.
(images by HonestlyYUM)