I normally don't find myself downing raw figs the way I would with other raw fruits. But when they're grilled, they're irresistible. They become sweeter and juicier, and develop a deeper flavor that is enhanced with — my favorite part — caramelized sugar. I created this tartine simply by throwing together some of my favorite pairings with figs: goat cheese, caramelized shallots, balsamic vinegar and proscuitto. Each bit is a perfect blend of sweet, sour, creamy and salty. I used my favorite Humbolt Fog, but you could use any goat cheese you like. The great thing about recipes like this is that it's a type of recipe you eye-ball. You just adjust according to what your preferences are.
Ingredients (Makes approximately 6-8 tartines):

10 black Mission figs

1 loaf of fresh bread, sliced 6-8 slices depending on how large your bread is
8 large shallots, thinly sliced
1/4 pound of thinly sliced proscuitto
1/3 pound of Humbolt Fog, or goat cheese
aged balsamic vinegar glaze
1 garlic clove, sliced in half lengthwise
extra virgin olive oil
sea or kosher salt and freshly ground black pepper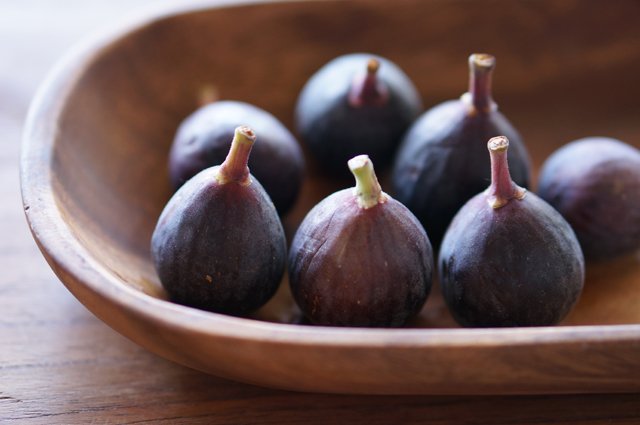 Heat a grill or grill pan on high heat. Remove the stems and slice the figs in half.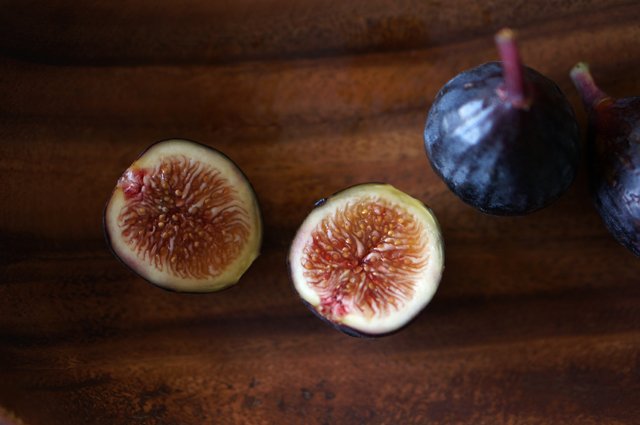 Lightly oil the grill with a paper towel soaked with a small spoonful of a neutral oil, like vegetable oil. When the grill is hot, place the figs cut side down for about 1-2 minutes until the figs are soft and have grill marks. Flip on the other side and cook for another minute. Remove to a plate.
Cook the shallots over medium high heat in another pan with extra virgin olive oil and a pinch of salt. When the shallots start to brown, add a splash of water to help the shallots get soft and caramelized.  Cook for about 7 minutes until they turn a deep caramel color.
Turn the broiler on and brush both sides of the bread with extra virgin olive oil and place them on a baking sheet and place under the broiler to toast. Each side should take only less than a minute to brown. Keep an eye on the bread as it can burn quickly! While the toast is still warm, rub one side with the halved garlic. Sprinkle salt and pepper over the toast.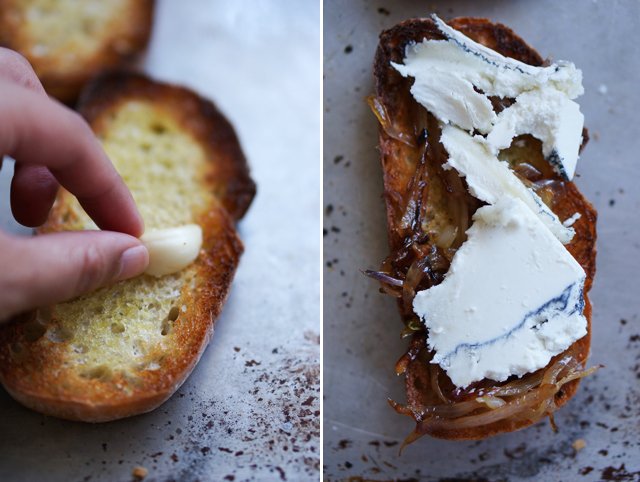 To assemble the tartines, place a spoonful of the cooked shallots over the toast, and top with a thin slice of the Humbolt Fog or goat cheese. Tear each slice proscuitto in half and top the tartines with proscuitto. I like to do this so when bite into the tartine you don't pull the proscuitto out from under the figs.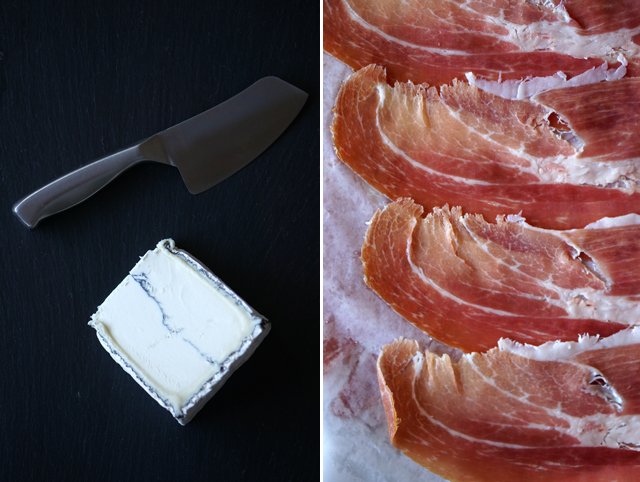 Top with the grilled figs.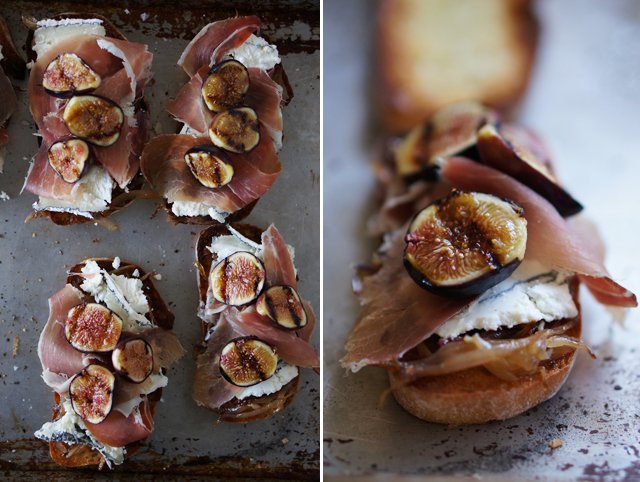 Drizzle the thick balsamic glaze over the tartines.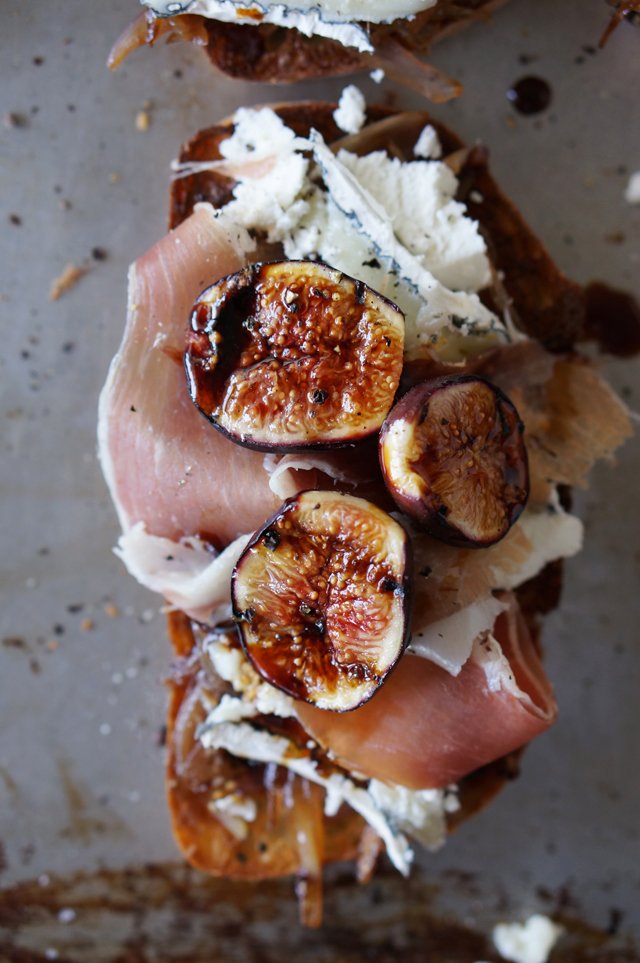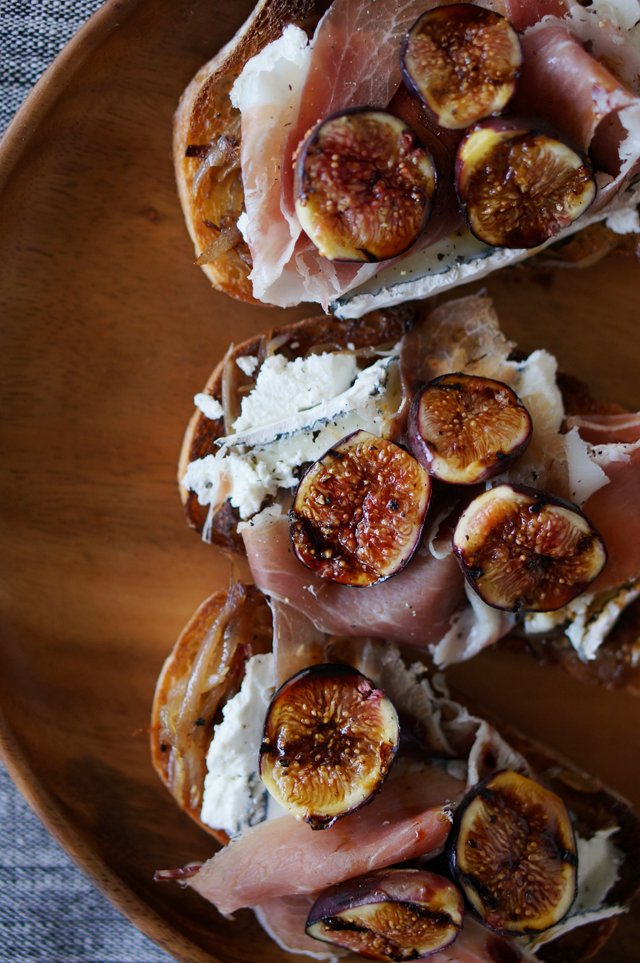 Serve warm and enjoy!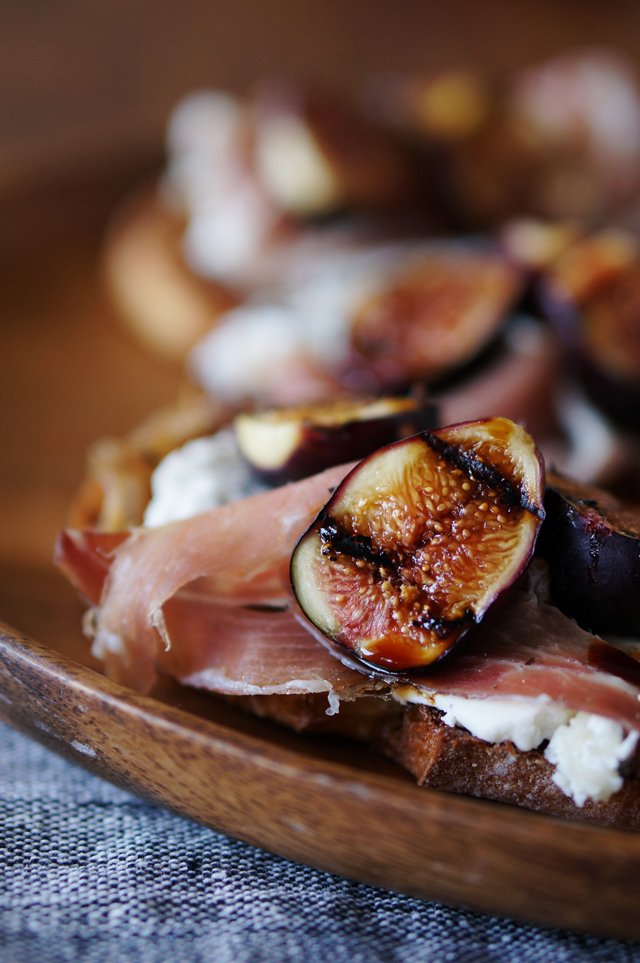 (images by HonestlyYUM)