Whole grains, like farro, are a wonderful addition to flavor packed salads like fattoush. Fattoush is a classic Lebanese salad combining fried or toasted pita with vegetables and herbs, like mint and parsley. It also features one of my favorite spices, sumac, which is a tangy and sour red spice used in all kinds of Middle Eastern cuisine. It's absolutely perfect on grilled meats, like kebabs. My twist on fattoush replaces the pita with farro, a grain I've been obsessed with using lately. I usually eye-ball the measurements, with a handful of mint here, and a dash of sumac there, so feel free to play with the proportions. This salad is so hearty you could serve it as a main dish along with a simple protein, like fish.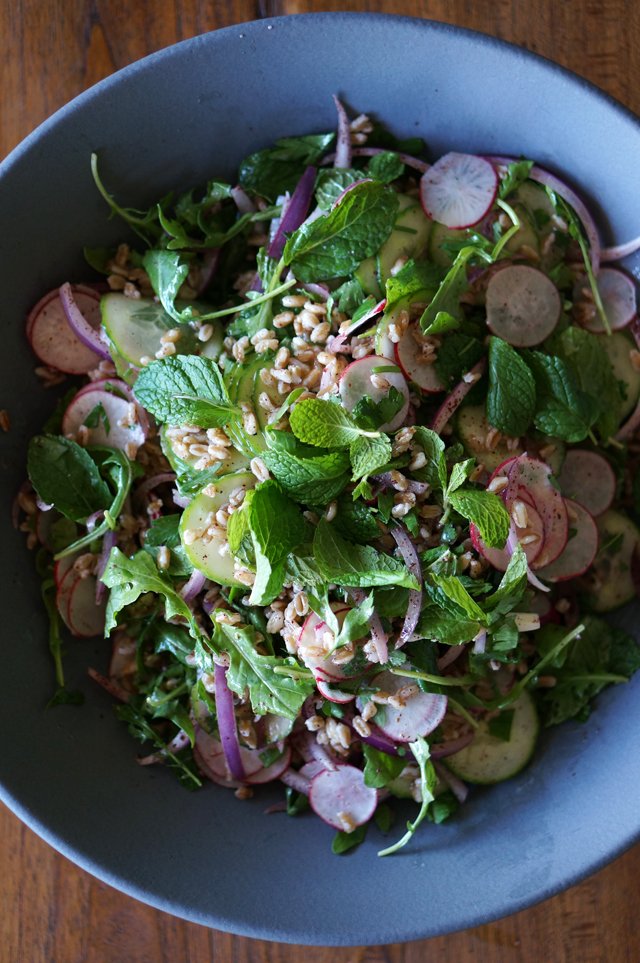 Ingredients:

1 cup of cooked farro, cooled to room temperature
1 small bundle of radishes, thinly sliced
1/2 English cucumber, thinly sliced
2 handfuls of baby arugula or watercress
1/2 a large red onion or 1 small red onion, thinly sliced
2 teaspoons of sumac
1 teaspoon of all-spice
1 cup of mint leaves
1/2 cup of flat-leaf parsley, roughly chopped
juice of 1/2 a lemon
1  tablespoons of white wine vinegar
1 1/2 tablespoon of thick plain yogurt
1/4 cup of extra virgin olive oil
1 clove of garlic, minced
kosher or sea salt and freshly ground black pepper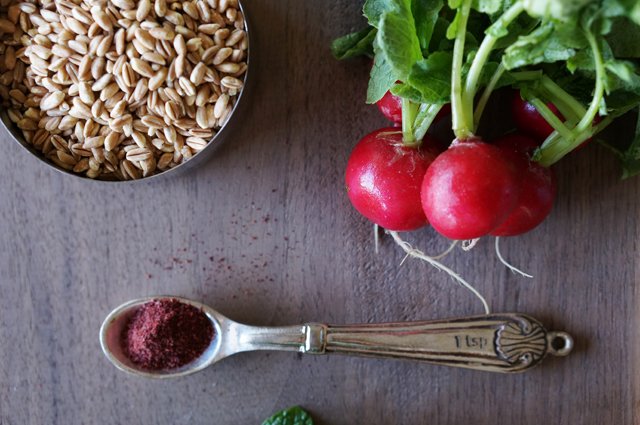 Sprinkle the sumac and all spice over the sliced onions. Lightly massage the sumac into the onions with a spoon and set aside. This takes that raw bite out of the onions.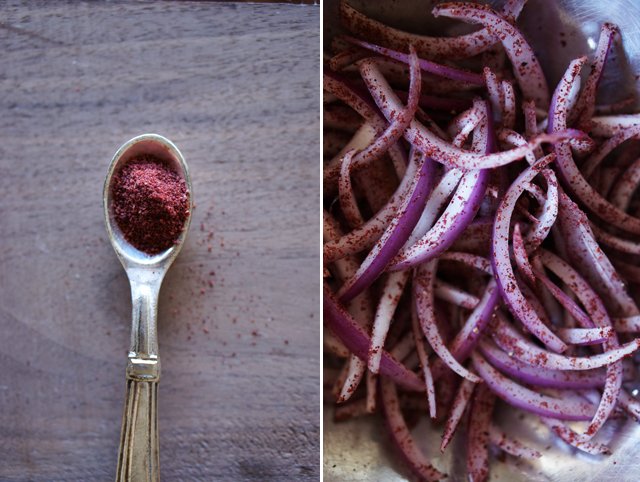 Add two handfuls of baby arugula to the bottom of the bowl and then add the thinly sliced radishes and cucumbers.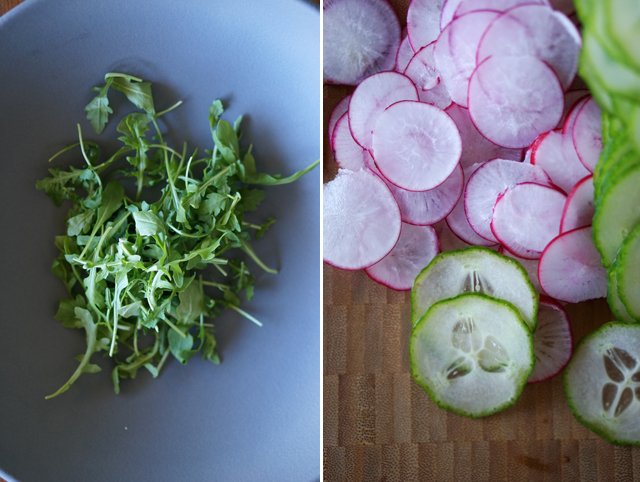 Tear the mint from the stems and add the roughly chopped parsley. Add the sumac onions and the cooled cooked farro.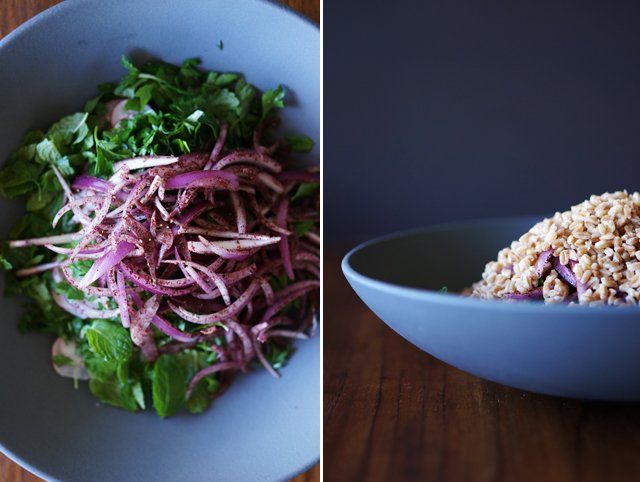 To make the dressing, combine the lemon juice and vinegar in a small bowl. Stream in the olive oil while whisking to make an emulsion. Mix in the yogurt and minced garlic. Salt and pepper to taste.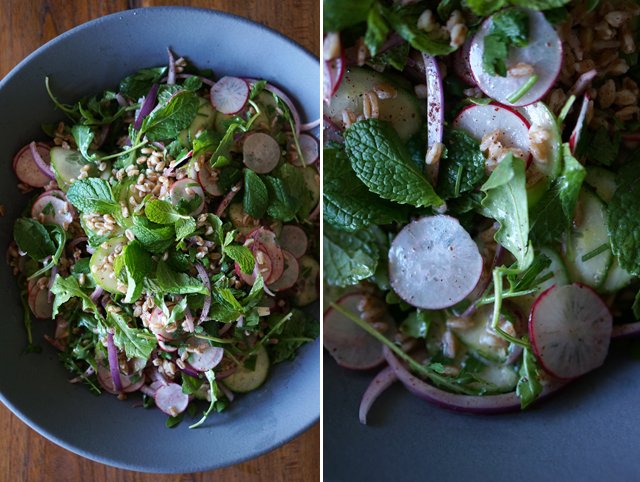 Pour the yogurt dressing over the salad and toss to combine.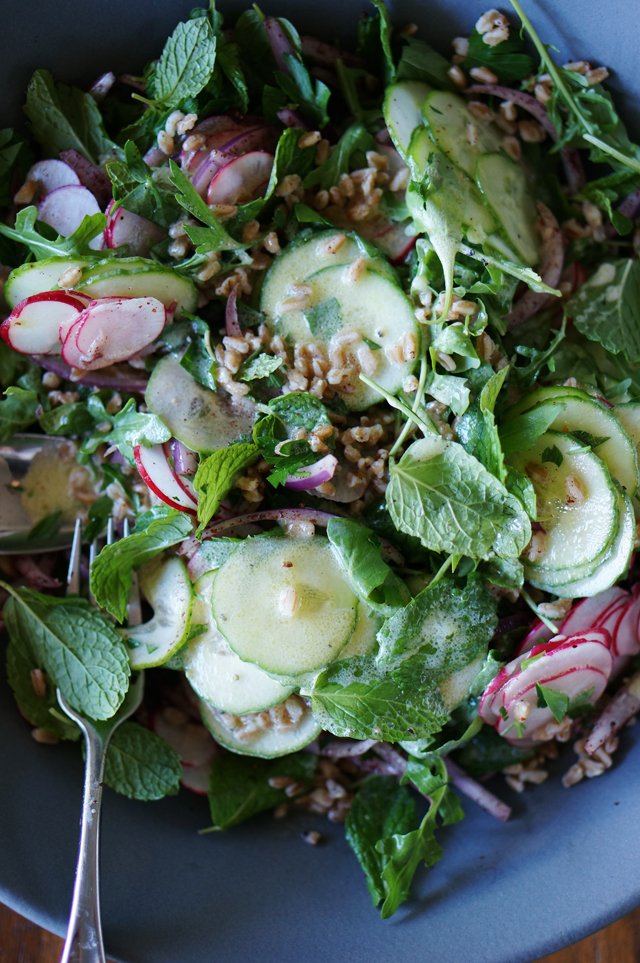 Dig into this salad and feel good about it!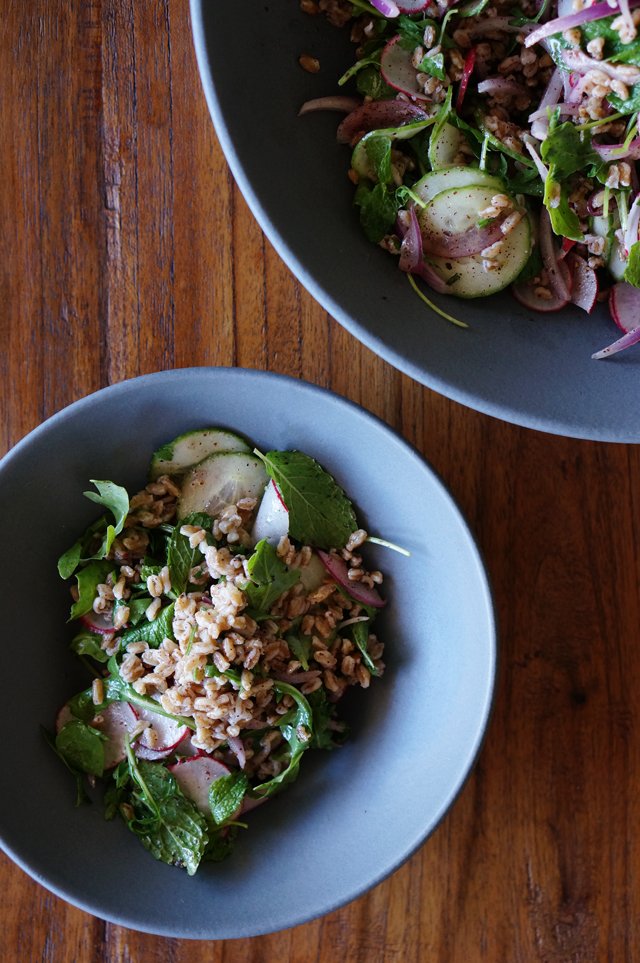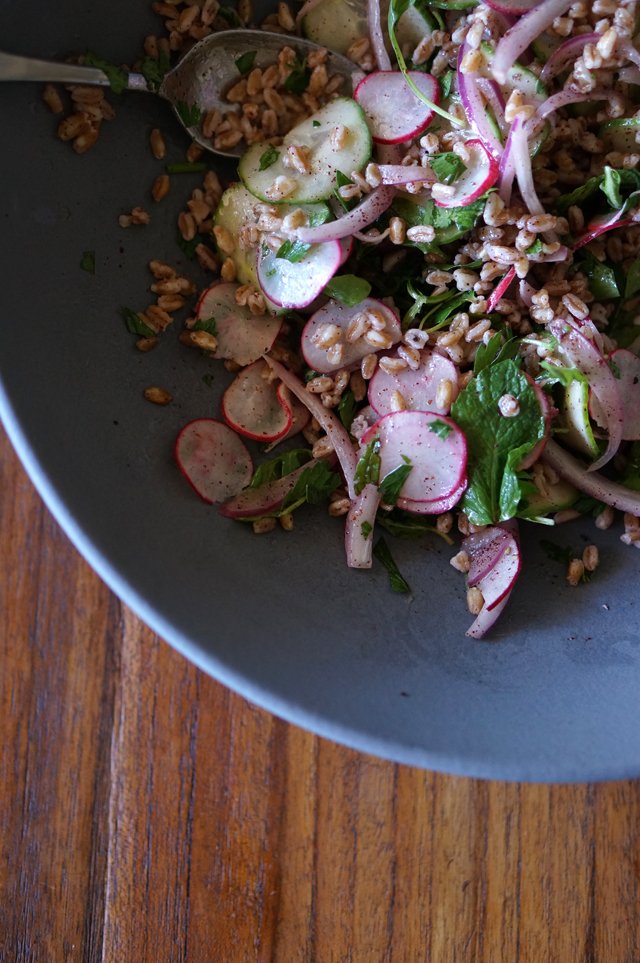 (images by HonestlyYUM)