My weekday meals are usually easy and healthy so I can splurge on the weekends.  I love making whole grain salads to last me the week, and lately I've been obsessed with using farro. Farro is the Italian name for an ancient strain of hard wheat from the Fertile Crescent. It has more fiber and protein than regular wheat and is rich in vitamin B and magnesium. But the most important thing (at least to me) is that farro has a great nutty flavor and perfectly chewy texture. This is a grain you can get creative with– I love adding them to different kinds of salads or combining them with my favorite veggies.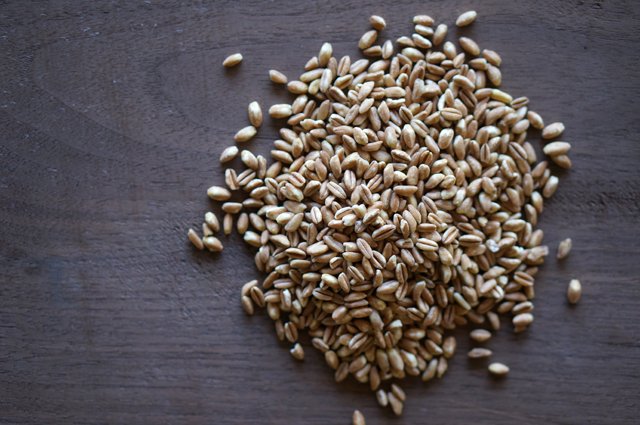 To cook farro, combine 1 cup of farro with 2 cups of water in a pot.  Heat until it starts to boil and lower the heat to simmer. Cover with a lid and cook for about 30 minutes or until the farro is chewy and cooked all the way through. Drain any excess liquid and return to the hot pot you had boiled the farro in. Fluff with a fork until all the moisture is absorbed.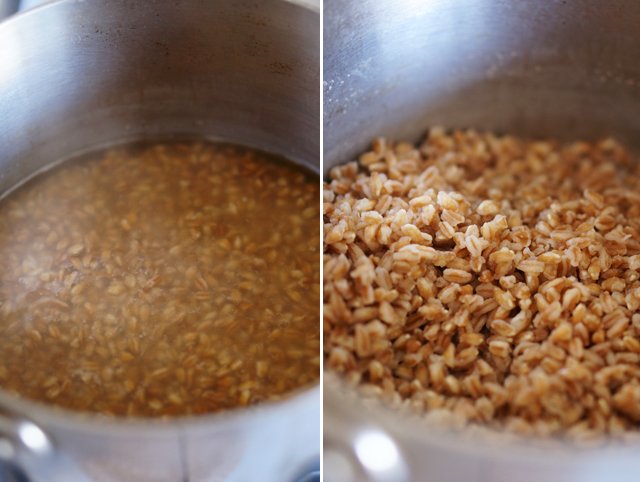 Use it to make your favorite salad. Don't have one? I've got you covered with one of my favorites: Farro Fattoush Salad.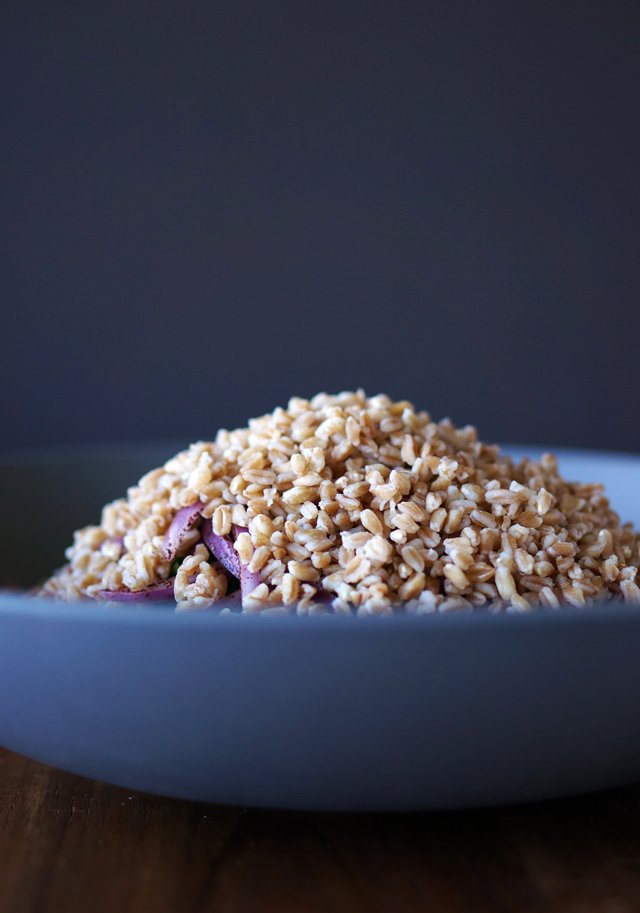 (images by HonestlyYUM)