Please welcome the next contributor in our guest contributor series, Leslie from Spotted SF. Leslie's site is truly one of a kind. Whether she's traveling the world, or home in San Francisco, she always discovers the most amazing neighborhood gems.
I've long been a fan of the Cannelle et Vanille blog by Aran Goyoaga and the intimate Sunday Suppers hosted by Karen Mordechai. What a delight to learn these two are good friends and would be hosting a fun day of food styling and photography at Karen's studio in Brooklyn! When it comes to gatherings, I'm the type of person who'd spend a week fussing over all the ingredients I needed to buy, which serving pieces to use, and what flowers and linens would accent my table. I would obsess over every little detail and drive myself crazy at times.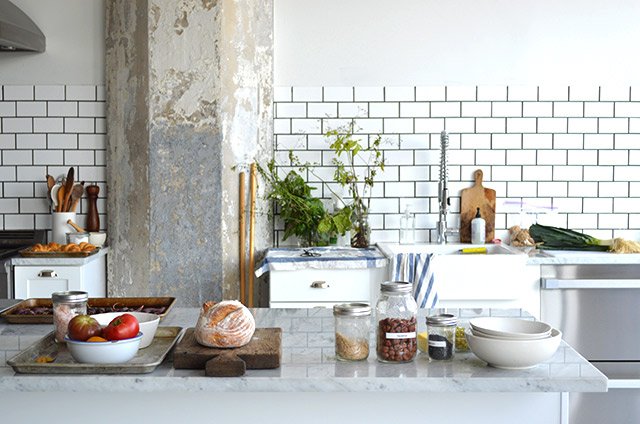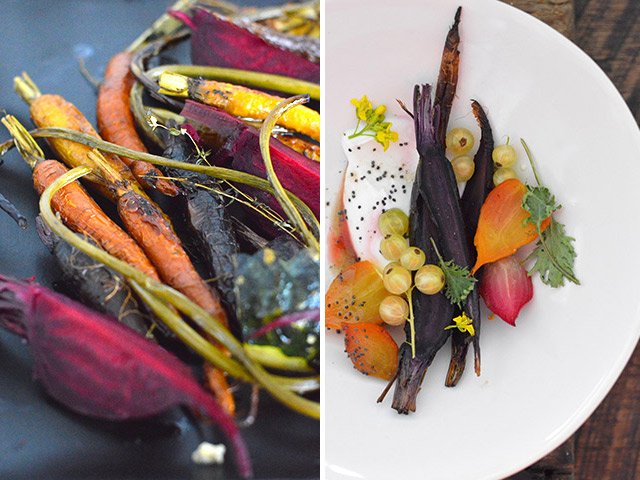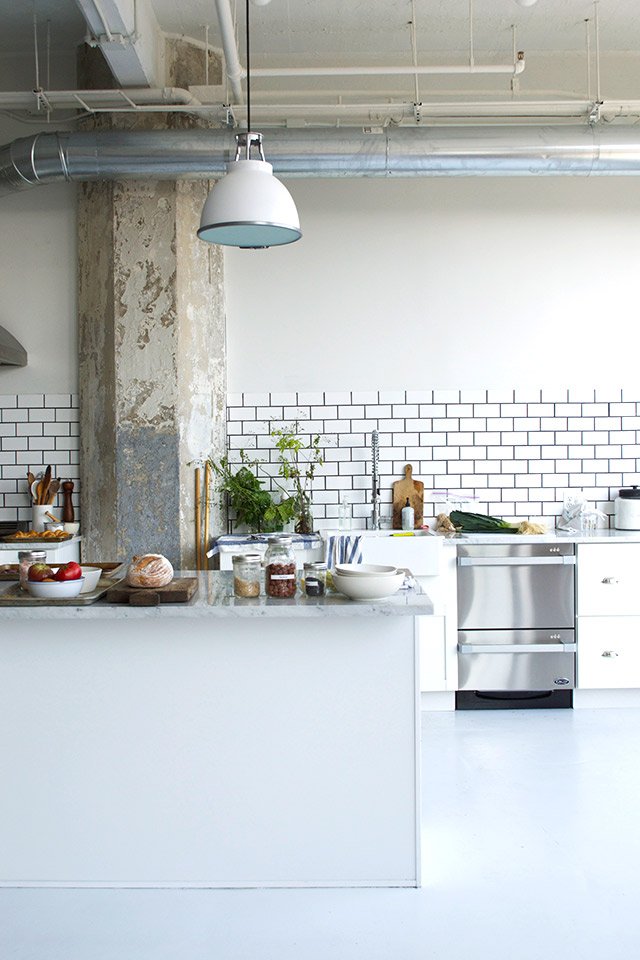 The big takeaway from Aran and Karen's workshop: keep it simple. The real beauty is in the food itself. So much gorgeous and yummy abundance awaits at the market and farm stands, and especially in your own kitchen. Instead of just orange carrots, grab some purple ones, too. Use berries and garden sprigs as toppings and garnishes. Sprinkle on pantry items, like sea salts and poppy seeds, to add flavor and texture to a dish. As for the photo-taking part, find natural light and shoot from above to capture the layout and beauty of the meal before you. With these few simple tips in mind, I look forward to hosting my next gathering with friends and I hope you do as well, too.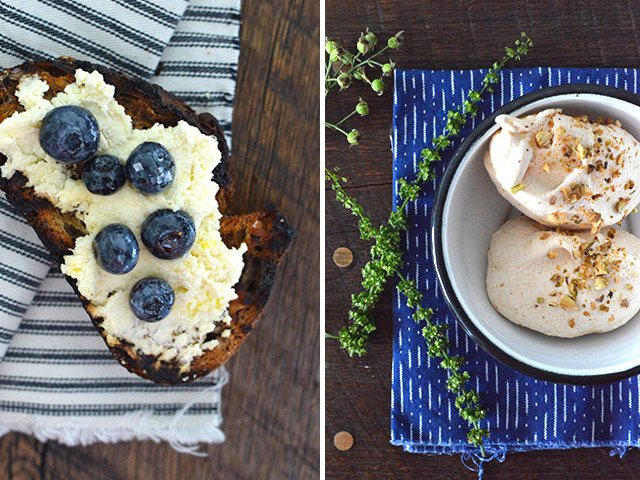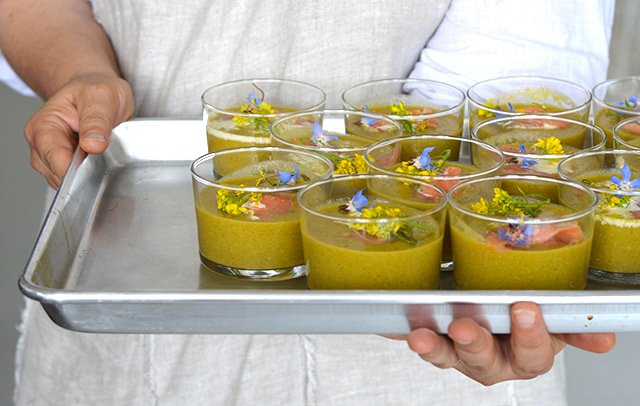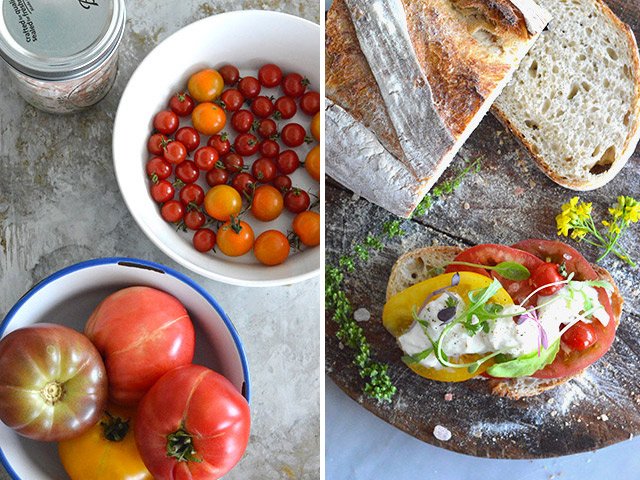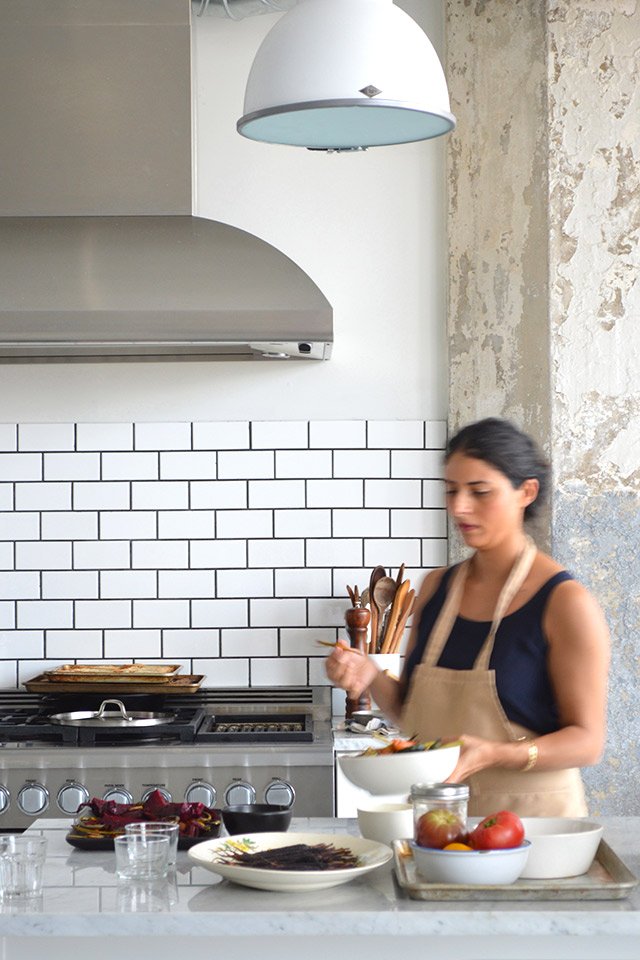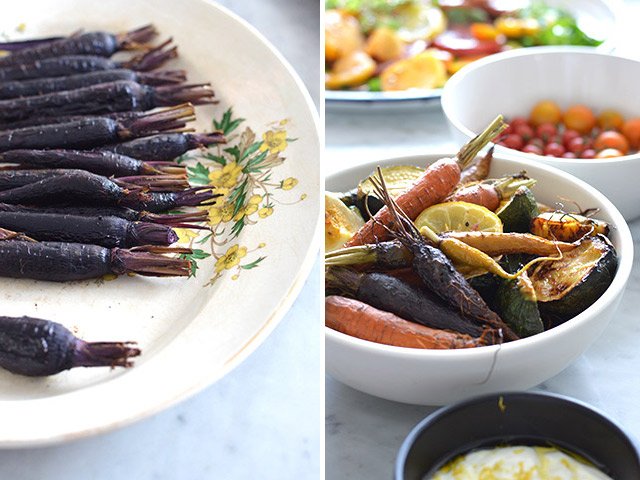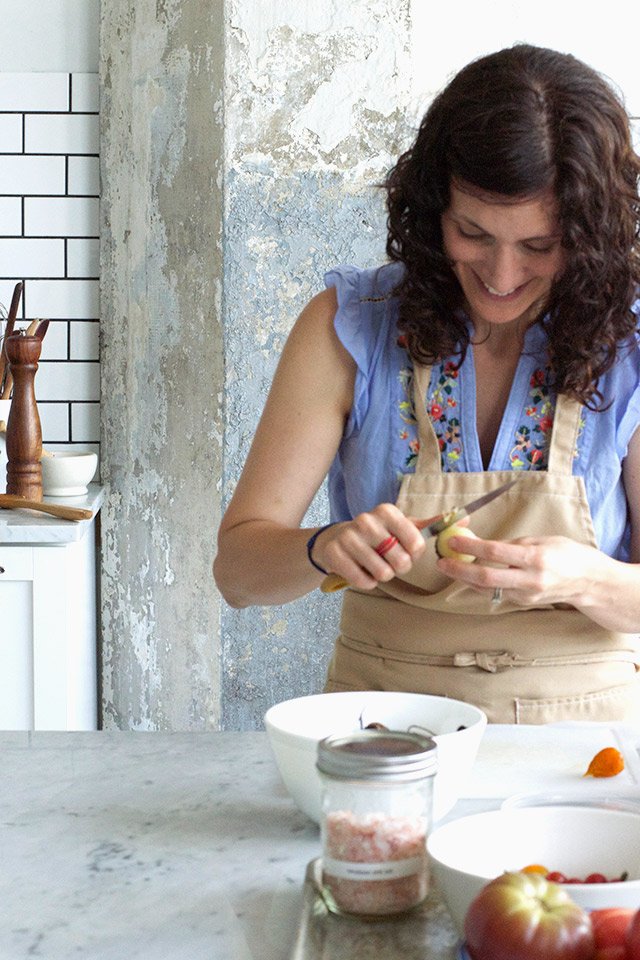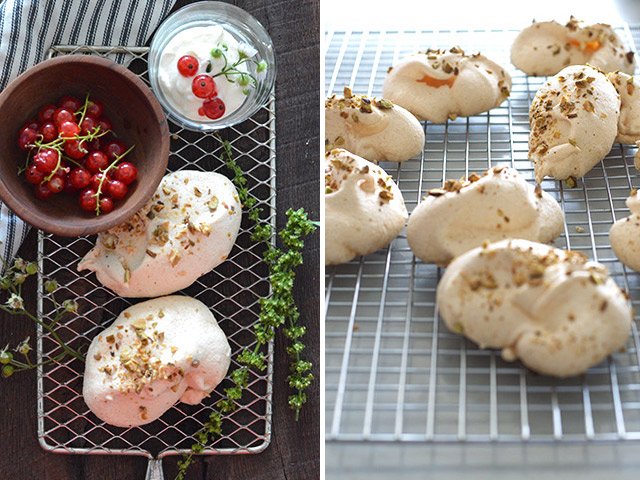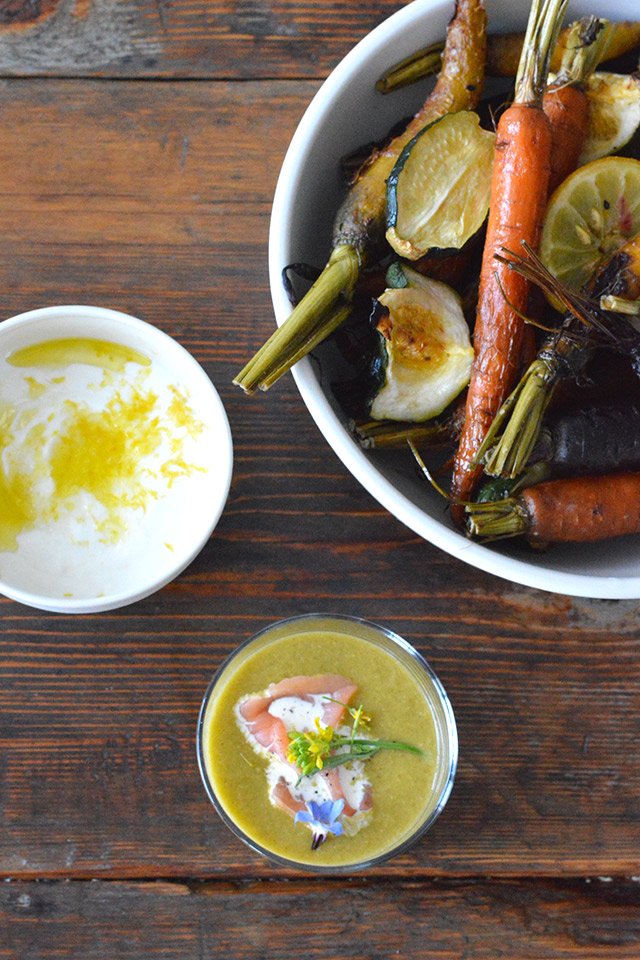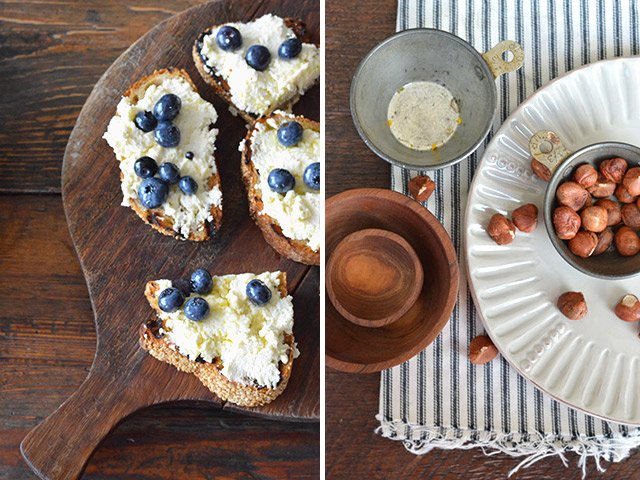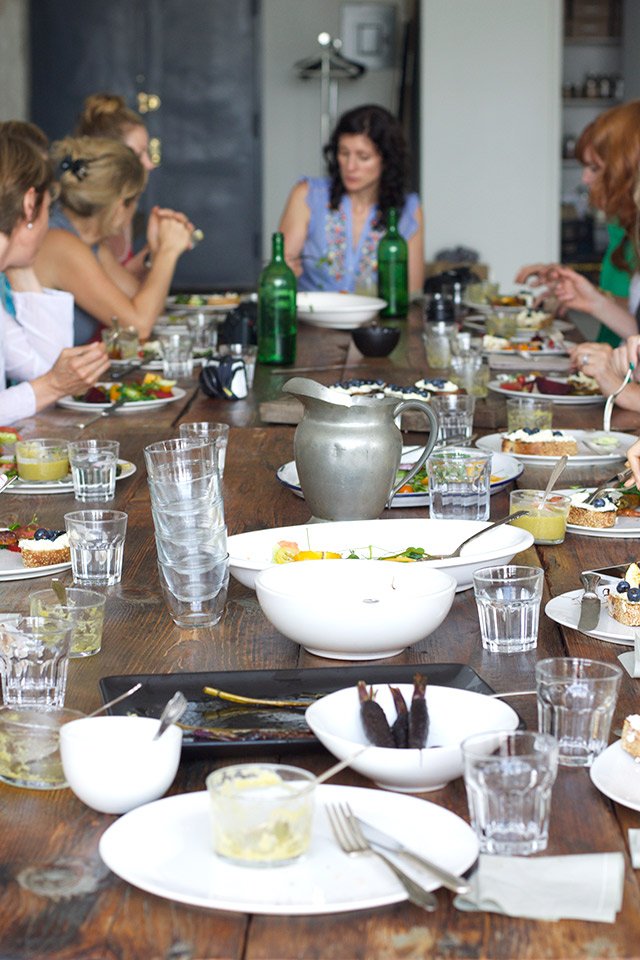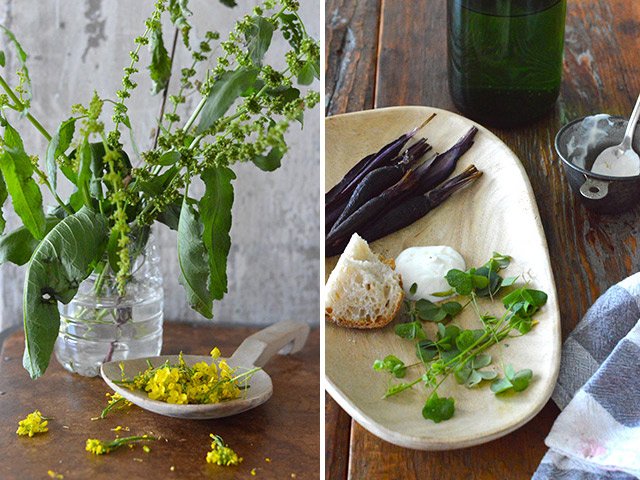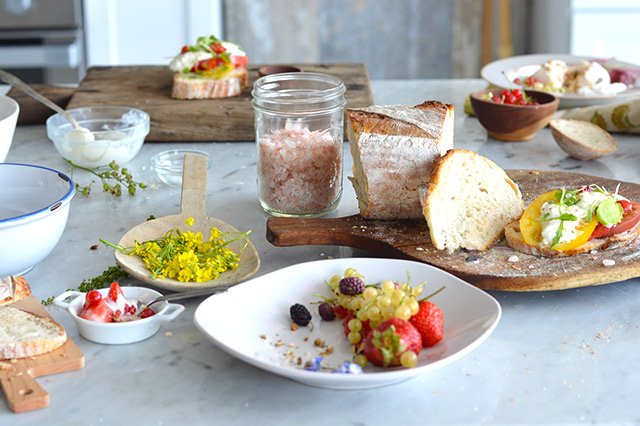 (images by Spotted SF)