Are you totally over kale chips? Nori chips are incredibly simple to make and packed with vitamins and fiber. They're perfect simply as a snack or as a canvas for poke, a Hawaiian raw tuna tartare. These nori chips are a little thicker because I use two sheets of seaweed. You could make them even thicker using three sheets. I like to make sheets of them and break them apart, but you could also cut the seaweed into strips before baking them. Either way, prepare to make a lot as they're totally addictive.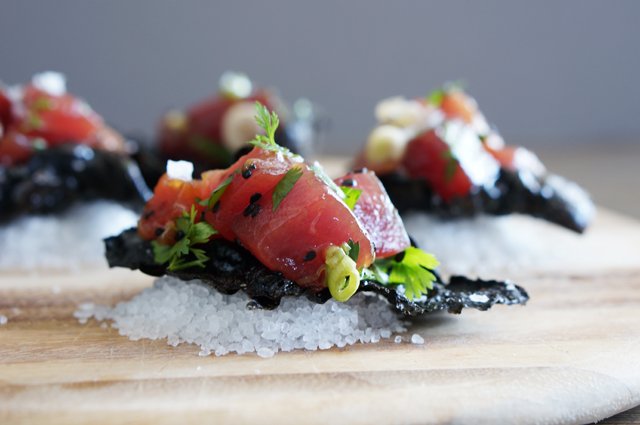 Nori Chips ingredients:

Seaweed sheets (You can find this in any Asian market or the ethnic aisle of your local market)

water
sea salt
seasame oil

Poke ingredients:

1 lb. of sushi grade ahi tuna, diced into cubes

1 tablespoon of soy sauce
1 teaspoon of sesame oil
2 scallions, white and green parts thinly sliced
1 small handful of cilantro, finely chopped
Sea salt to taste
Black sesame seeds for garnish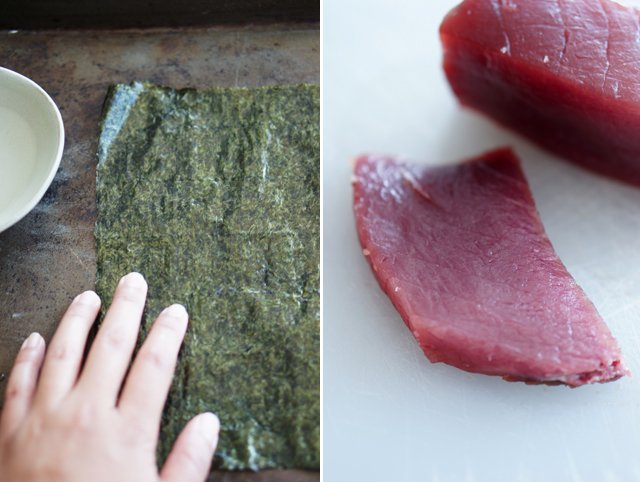 To make the nori chips, preheat the oven to 225 degrees. Brush one sheet of nori lightly with water. Lay the second sheet of nori over the first sheet and press firmly down until the sheets start to stick. Brush the top lightly with sesame oil and sprinkle with salt. Repeat with as many sheets as you are making. Place on a baking sheet and bake for about 10 minutes until the seaweed is stiff and brittle. Allow to cool to room temperature.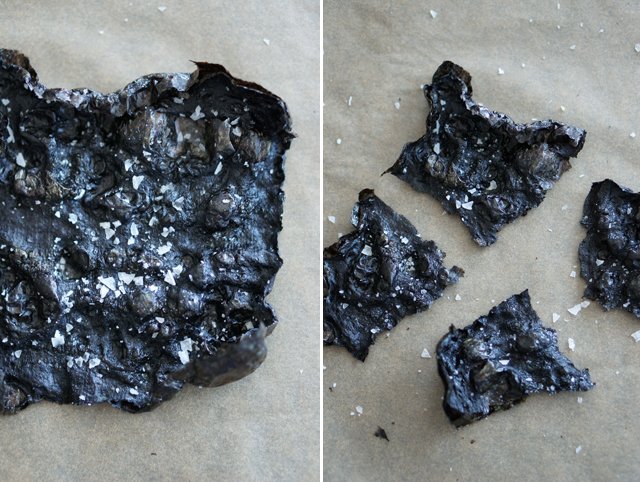 Place tuna in a bowl and add soy sauce and sesame oil. Add cilantro and scallions and mix. Finally, add a few pinches of black sesame seeds.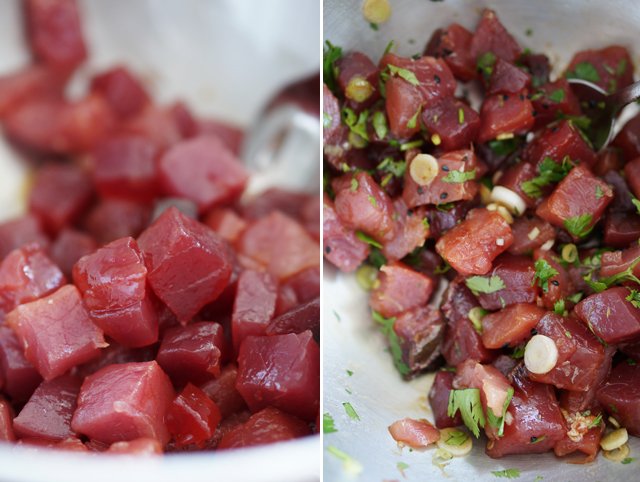 Serve the poke with the nori chips. If you will be serving immediately, top the nori chips with small spoonful of poke. (Don't let them sit longer, otherwise the nori chips will become soggy from the tuna)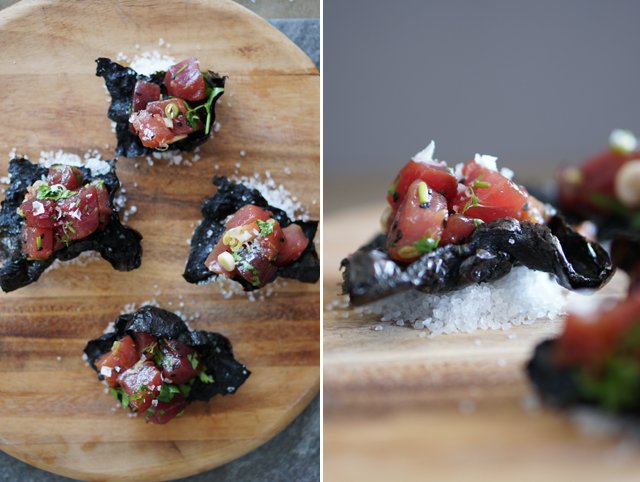 Enjoy this crunchy treat!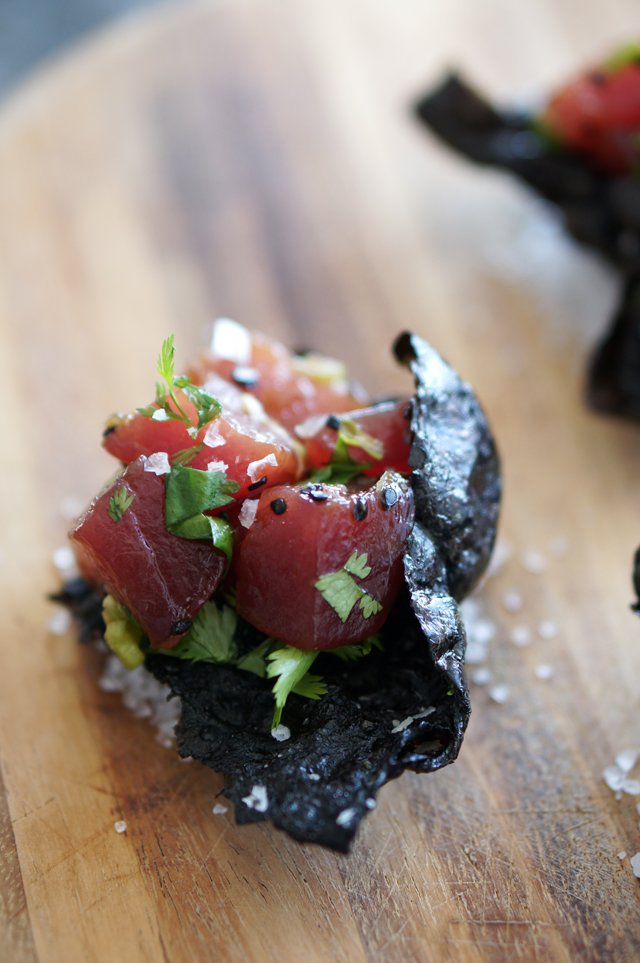 (images by HonestlyYUM)