During the summer the fruit situation at my house gets a little out of control. It's piling up on the kitchen counter. It's rolling around on the floor. Don't even get me started on the shenanigans going on inside the fruitbowl. Let's just say the plums have some explaining to do. I digress. So what do you do when life gives you fruit? Why, throw it in a jar of brandy and spices of course! At least that's what went through my head when I laid eyes on the first Rainier cherries of the season a while back.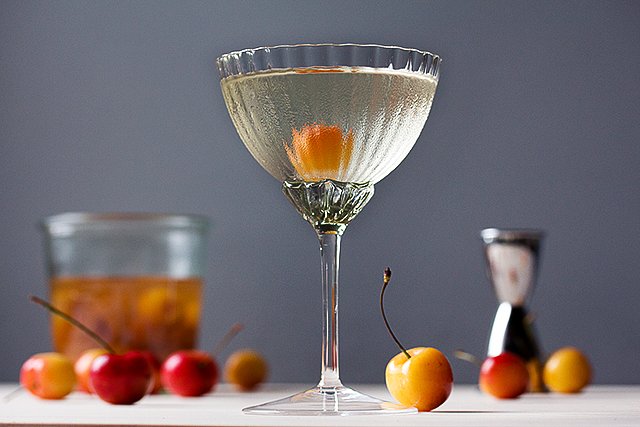 Everyone always makes red brandied cherries, so I couldn't help but switch it up a bit. I followed this recipe here. For the cocktail I wanted something elegant, something bright, that would accentuate the vibrant cherry within. I immediately thought eau de vie – clear fruit brandy. I picked up a bottle of kirsch from St. George Spirits. Everything else just fell into place. I added a bit of sweetness with some elderflower, balanced out by a crisp apéritif. Some smooth summer sipping, indeed.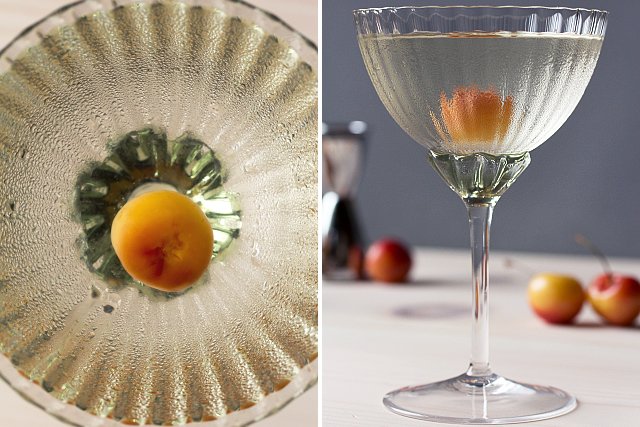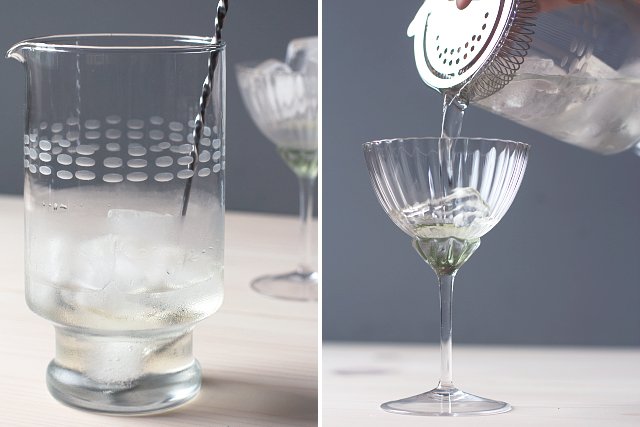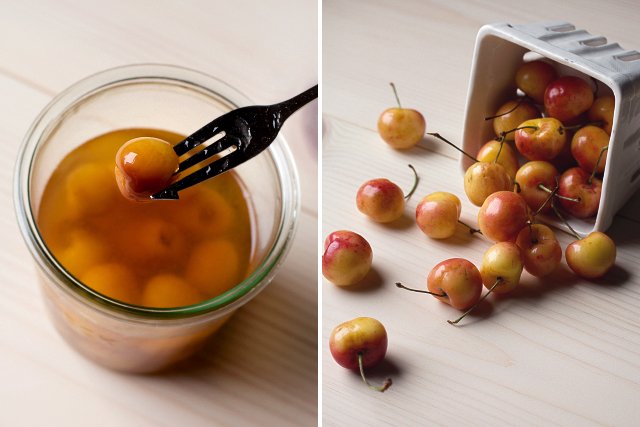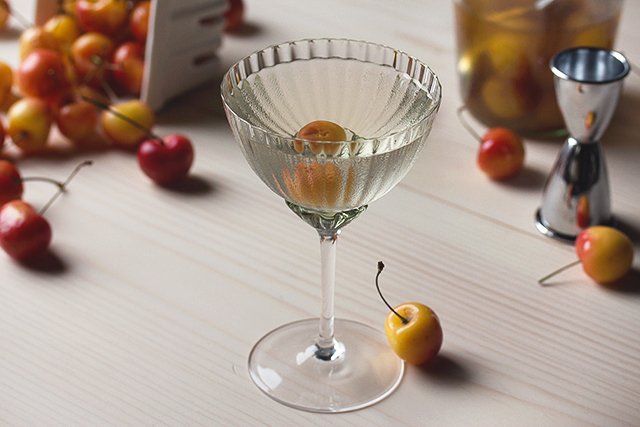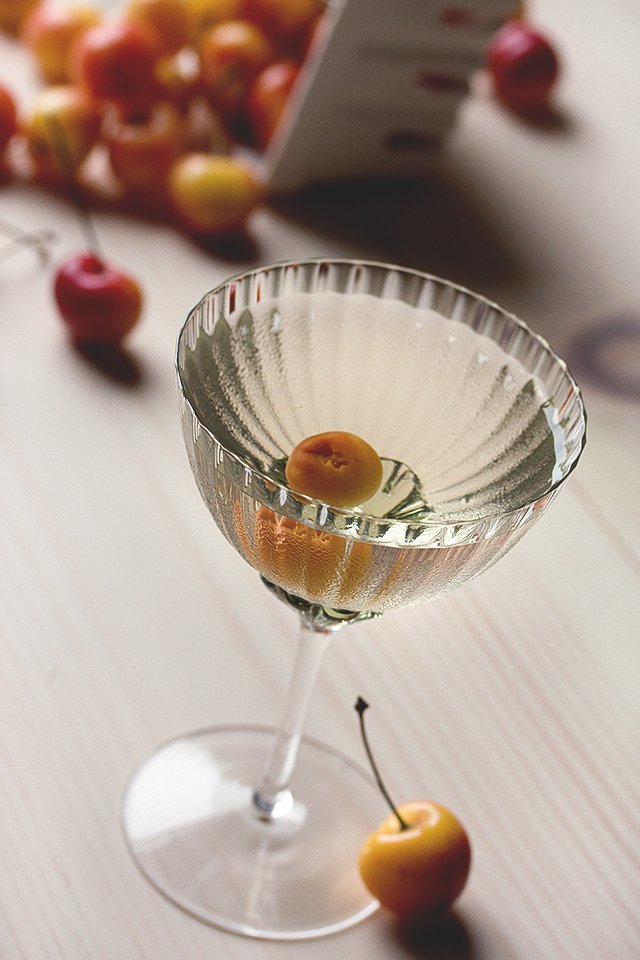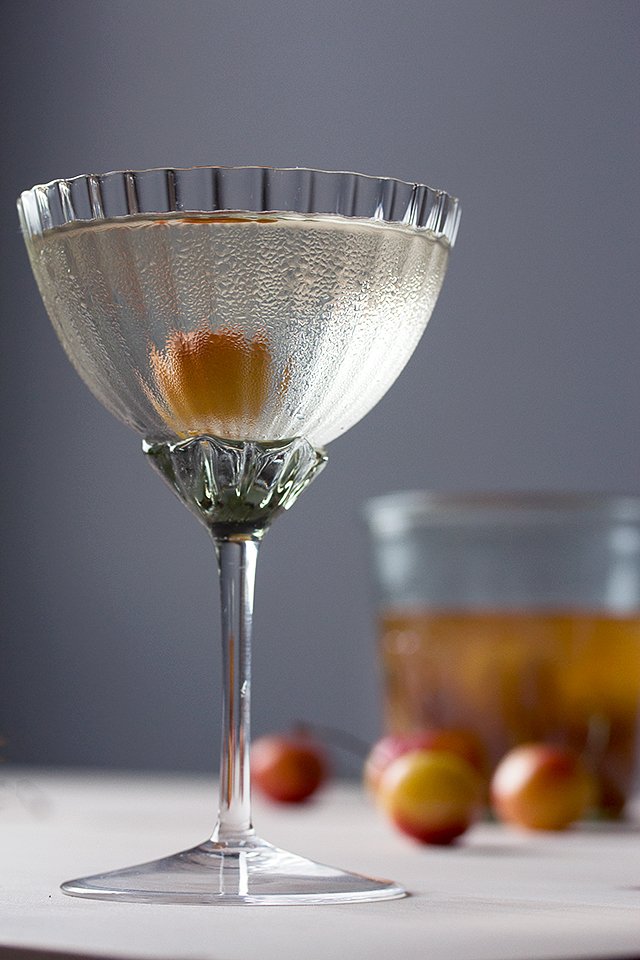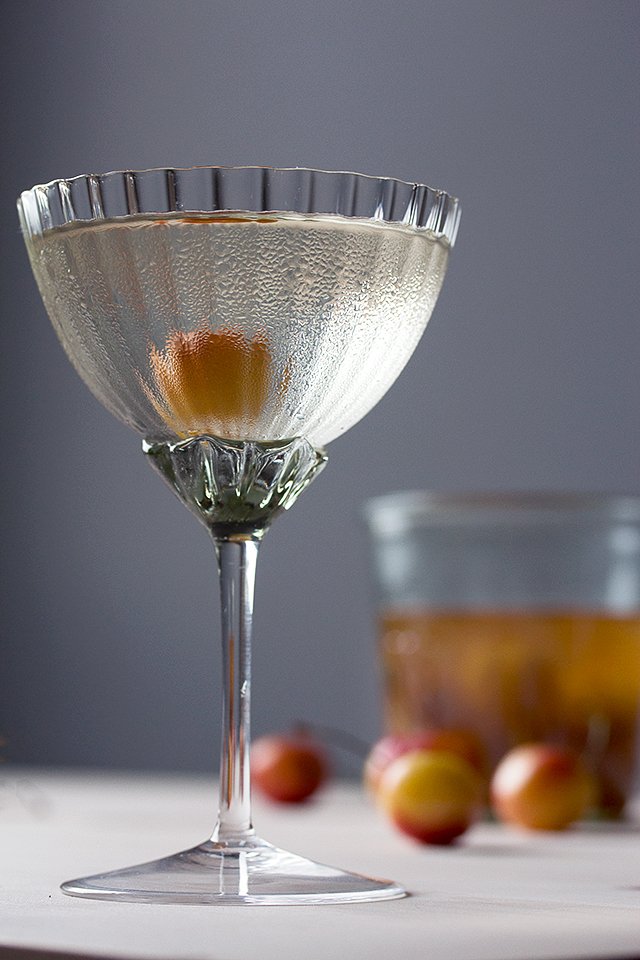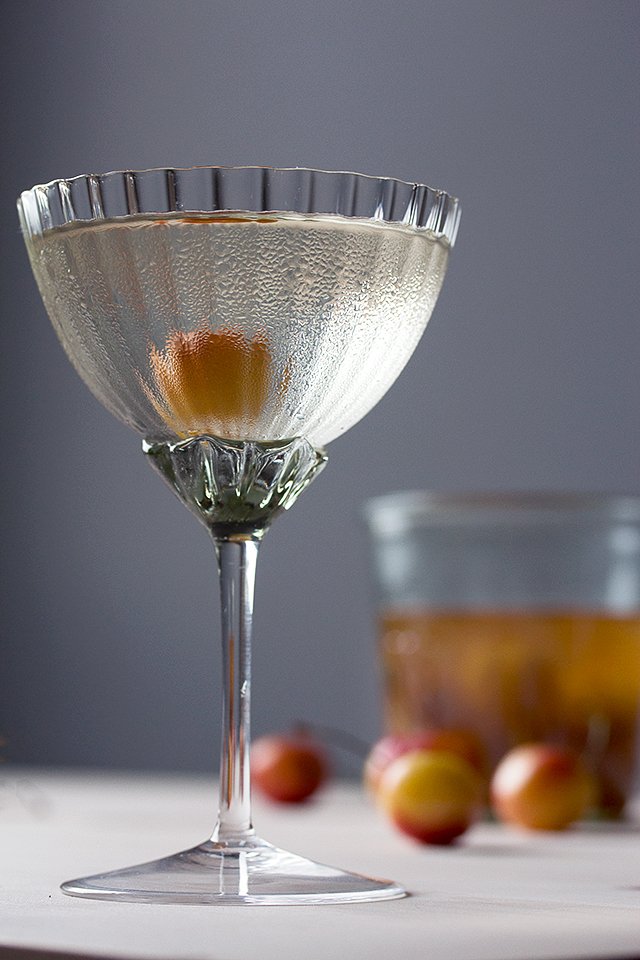 INSTRUCTIONS
Start by chilling your glass. Either pop it in the freezer or fill it with ice cubes.

Next, add all the ingredients to your mixing glass.

Add ice and stir for a full minute. Your mixing glass will be well-frosted. Discard the ice from your chilled cocktail glass and strain in your cocktail.

Garnish with a brandied Rainier cherry. Brandied cherries take a little while to make. Don't worry, you can enjoy the cocktail in the meantime with fresh cherries (pitted).
NOTES
For a great brandied cherry recipe, check out this one from
Imbibe
(images by HonestlyYUM)