Ah the classic BLT. Something so simple can be elevated into something so sublime with good ingredients and homemade mayonnaise. Mayonnaise is a simple DIY project– it only takes egg yolks, oil, vinegar, and mustard. You can also make your mayonnaise fancy by adding herbs or spices of your choice. The difference is well worth the effort. I've used an immersion blender here, but you can easily do this in a food processor or a blender. The process of making mayonnaise is an intuitive one, which is why you should keep adding oil until you feel the consistency is right.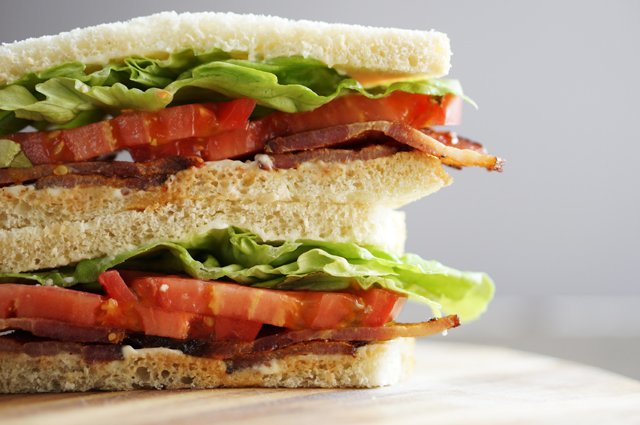 BLT Ingredients:

3 slices of thick cut bacon

2 slices of heirloom tomatoes
few leaves of butter lettuce
2 slices of white bread
Homemade mayonnaise

Mayonnaise Ingredients:

1 egg yolk

1/2 – 2/3 cup of a neutral oil, like grapeseed or safflower oil
1 tablespoon of white wine vinegar or rice wine vinegar
1 teaspoon of dijon mustard
1/4 teaspoon of kosher salt
To make the mayonnaise, place an egg yolk in a measuring cup or bowl of a food processor.  Add the dijon mustard, salt and vinegar and blend until just combined. Start by adding several drops of oil and blend. Keep blending the mixture and stream in a little more oil. Keep adding the oil slowly while blending.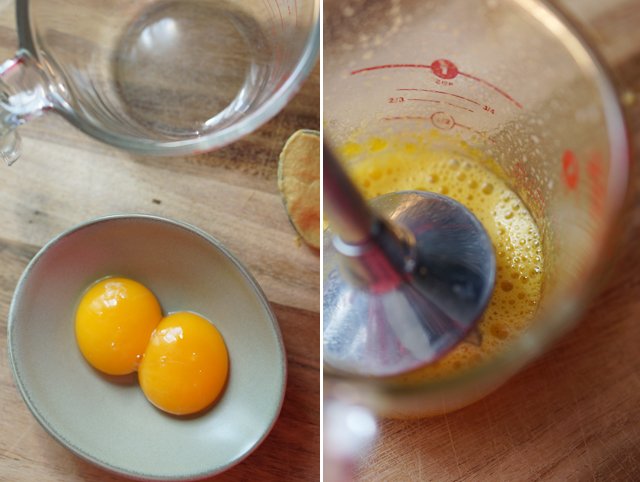 Add enough oil until the mayonnaise is pale and thick, anywhere from 1/2 a cup to 2/3 cup.  Once it all comes together, stop blending. Be careful and don't over blend the mixture as it can turn to liquid again! The refrigerated mayonnaise will keep for up to 5 days.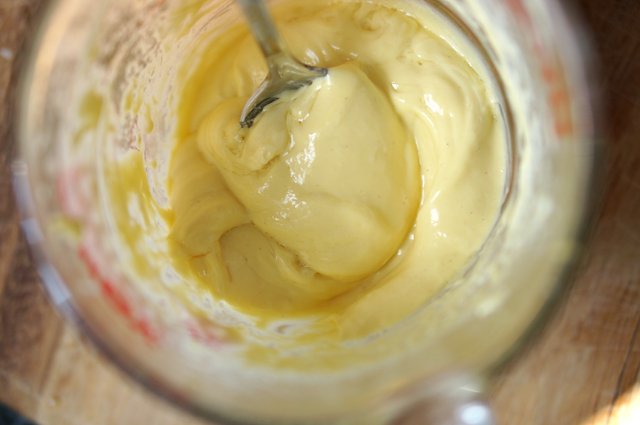 Now for the BLT.  Smear generous amounts of mayonnaise on both slices of white bread.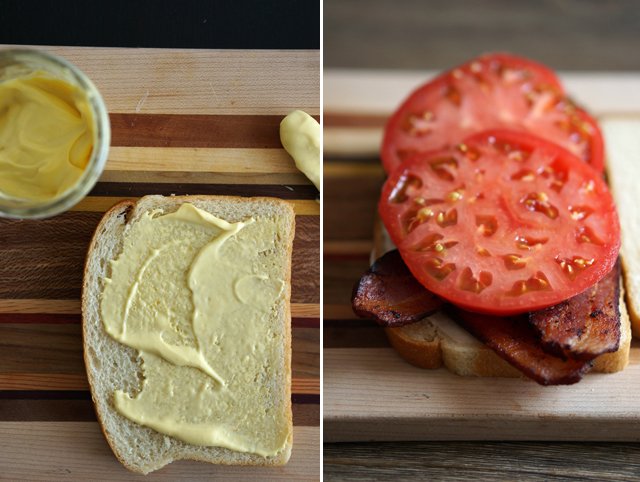 Top with bacon, tomato and lettuce.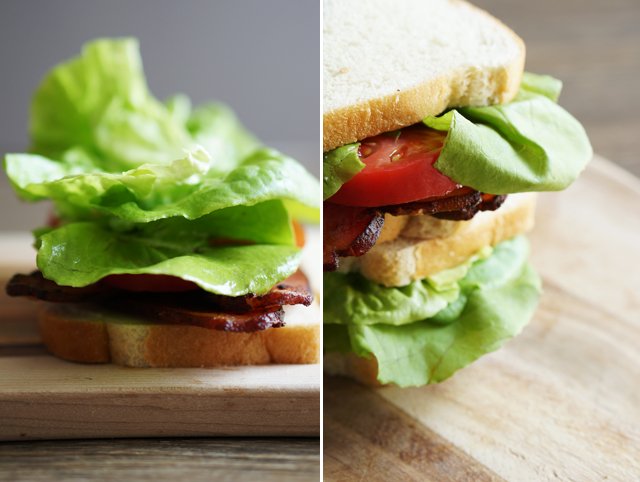 Slice and enjoy this classic!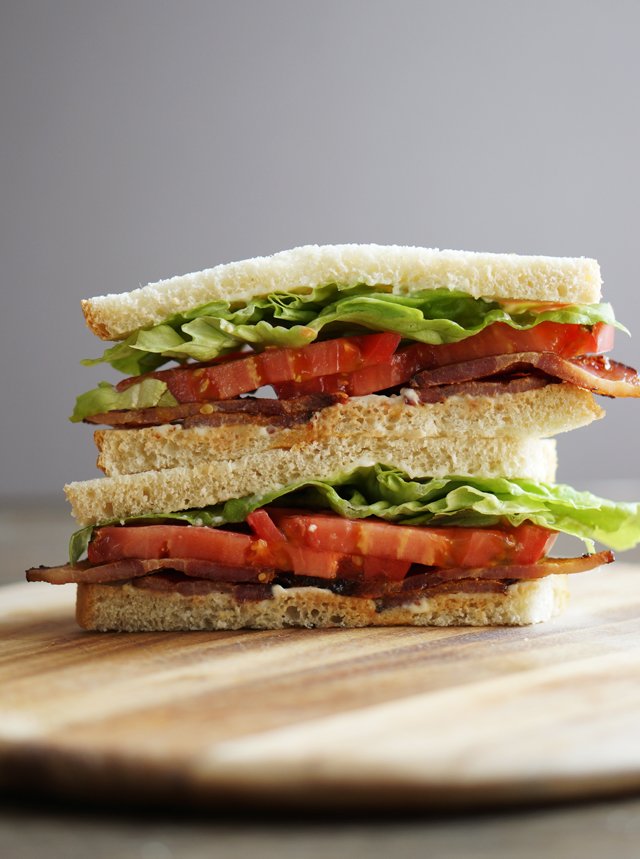 (images by HonestlyYUM)