This oldie-but-goodie is one of my favorite summer dishes to make when I'm entertaining. The recipe couldn't be easier or more versatile. Zucchini carpaccio is basically very thinly sliced raw zucchini that is "cooked" in lemon juice.  From there, you can get as creative with it as you want. Of course, I always drizzle good quality extra virgin olive oil and add herbs like flat-leaf parsley, dill, and chives. The addition of edible flowers is simply gorgeous, and if you can find squash blossoms, that would be even better. Arranging the zucchini in shingled circles transforms this simple salad into a show-stopper. Perfect for summer al fresco dining!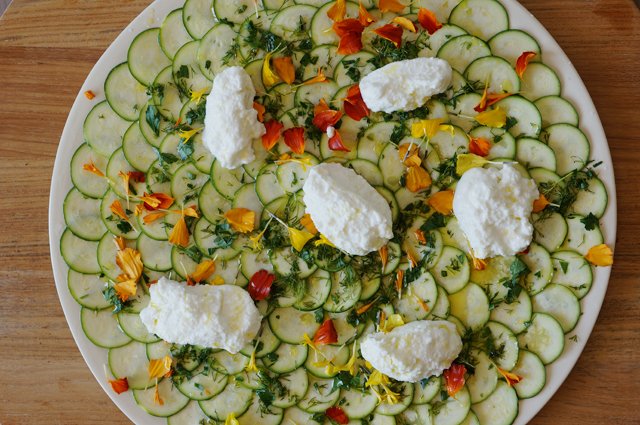 Ingredients:

3 zucchini, sliced very thin

1 1/2 lemons
a small handful of flat-leaf parsley, chopped
a small handful of dill, chopped
a small handful of chives, chopped
a few dollops of fresh whole-milk ricotta, or homemade ricotta
edible flowers
sea or kosher salt
extra-virgin olive oil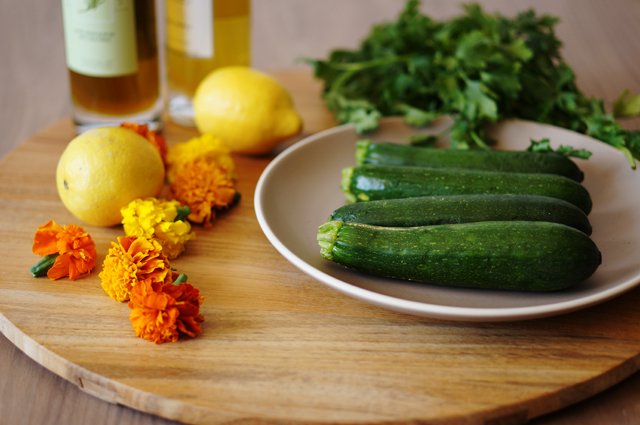 Using a mandoline or a very sharp knife, slice the zucchini into very thin coins.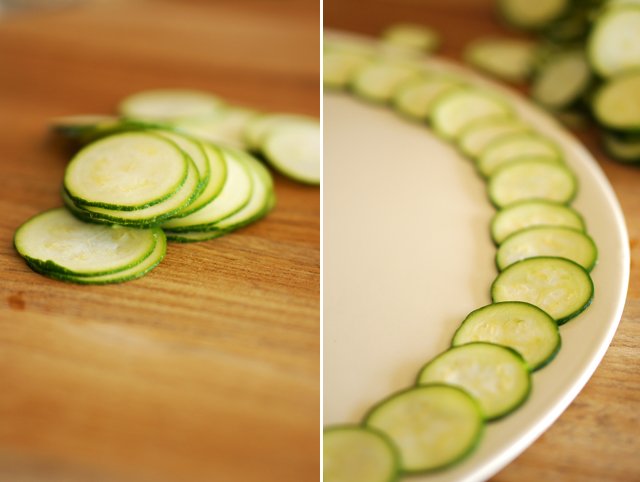 Arrange the zucchini in shingles overlapping each one slightly and forming concentric circles.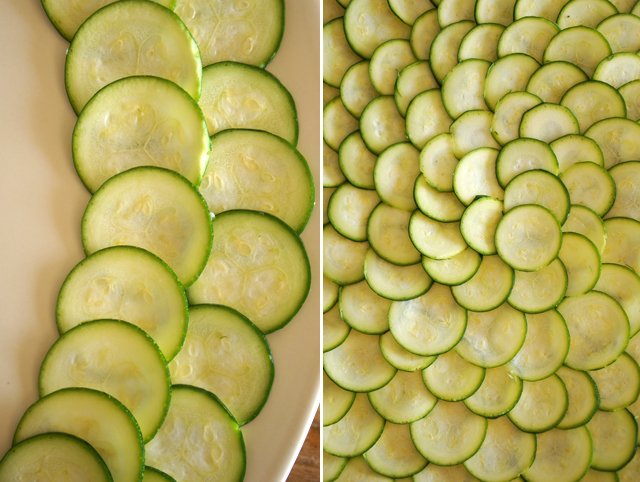 Squeeze the juice of 1 1/2 lemons over the zucchini and sprinkle with salt. Cover in plastic wrap and refrigerate for at least 1 hour.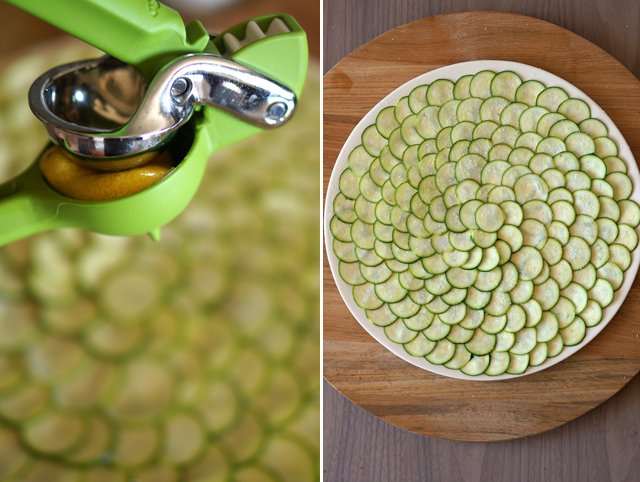 Top with the chopped herbs, edible flowers, and little quenelles of ricotta.
Drizzle with your favorite olive oil and enjoy!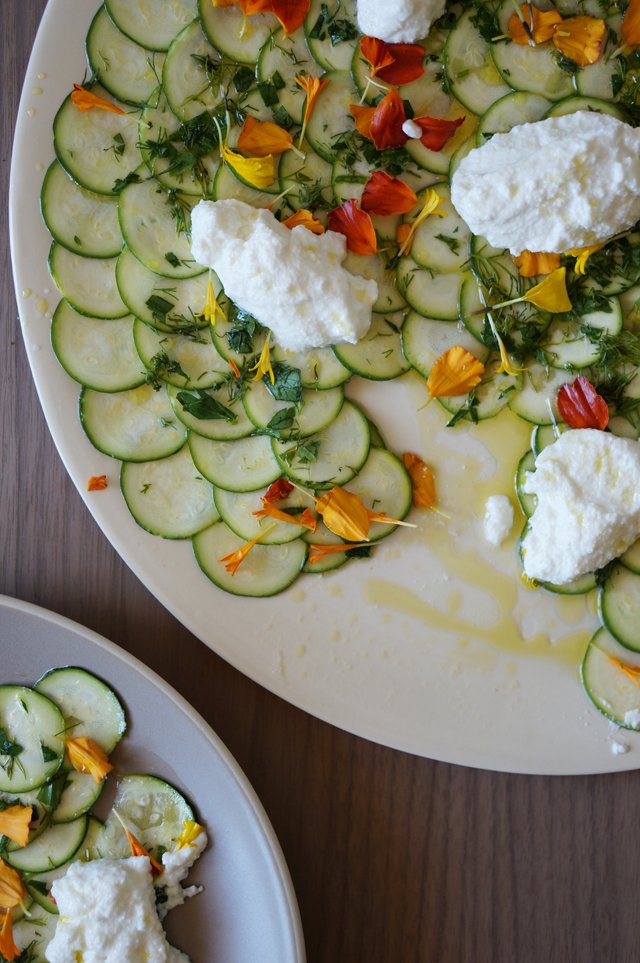 (images by HonestlyYUM)