My day to day meals are usually simple, like a really good salad. I never buy pre-made salad dressings because homemade is always easier and better. I had rarely used ranch on salads until I started making my own. Homemade ranch couldn't be more different from the the supermarket goopy stuff that comes out of a squeeze bottle. You just throw a few ingredients into a jar and shake. Alternatively, you can put all the ingredients into a food processer if you want a smoother dressing. Of course you can use ranch on just about any kind of salad. I was grilling some meat anyway, so I grilled the romaine heads, which gives the salad a light charred flavor that is perfect with cool creamy ranch. Top with whatever looks lovely and in season, like tomatoes and ripe avocados.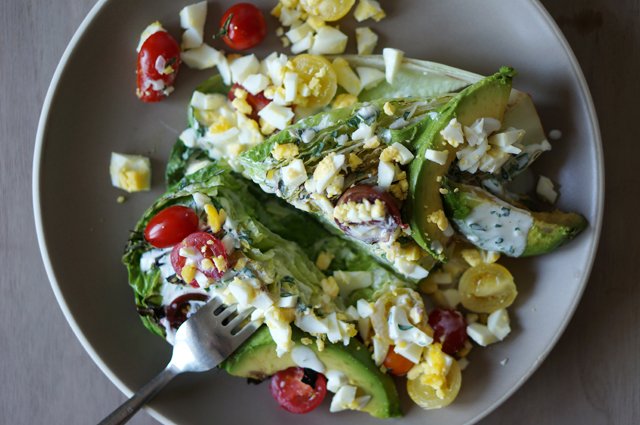 Ranch Dressing Ingredients:

1 cup of buttermilk, well shaken

1/4 cup of Greek-style yogurt or sour cream
1/2 cup of mayonnaise
1 garlic clove, minced
2 tablespoons of shallots, minced
2 tablespoons of basil, minced
2 tablespoons of flat-leaf parsley, minced
1 tablespoon of freshly squeezed lemon juice
Sea or kosher salt and freshly ground black pepper to taste

Salad Ingredients:

2 heads of romaine lettuce

2 hard boiled egg
small tomatoes
1 avocado, sliced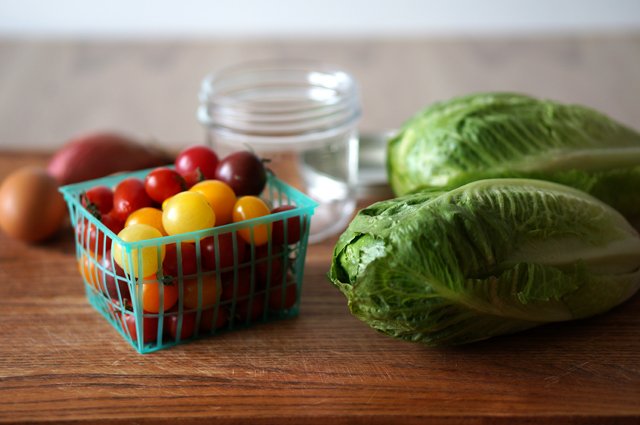 To make the dressing, add all the ingredients in a jar and shake vigorously.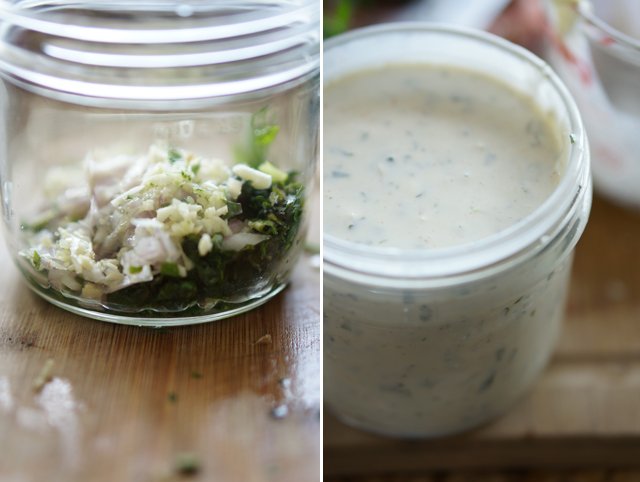 Slice the romaine hearts down the middle so the leaves are still held together.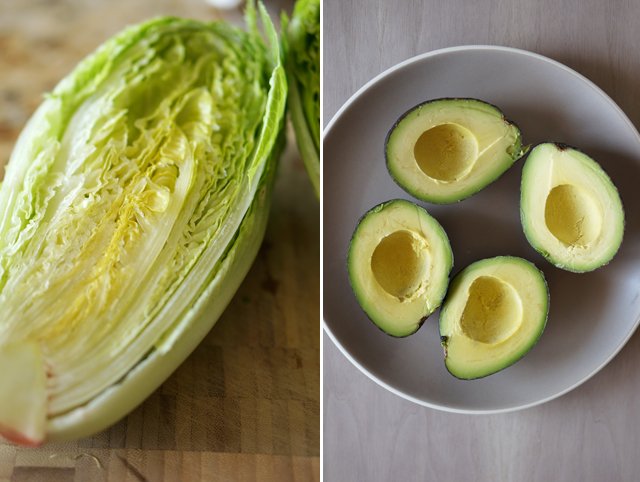 Grill the romaine hearts over a high heat for about 2-3 minutes or until a nice char develops on the romaine.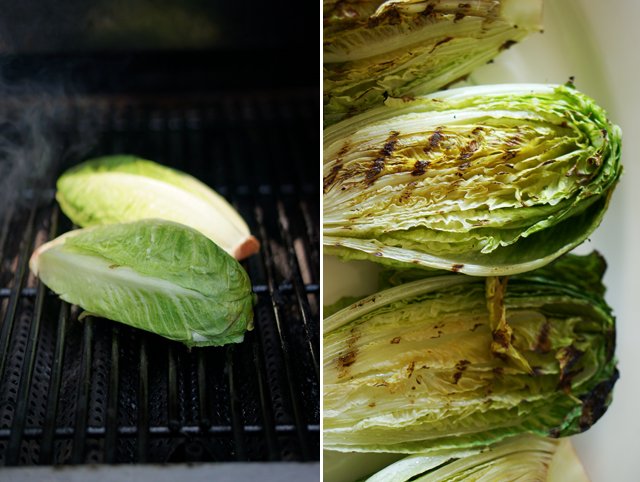 Pour dressing over the romaine . . .
And top with tomatoes, avocados and egg.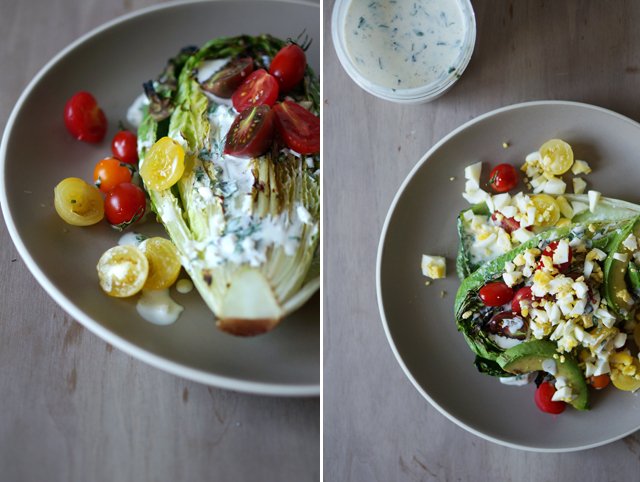 Serve the salad with a fork and a knife and enjoy!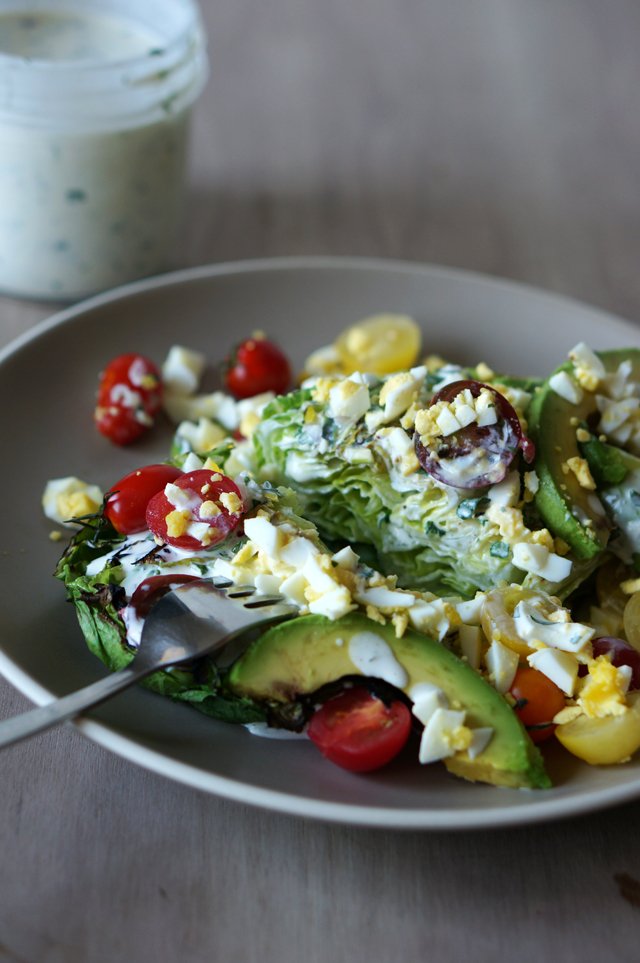 (images by HonestlyYUM)