One of the tenets I cook by is using quality ingredients where it counts. Good olive oil is one of them and different kinds are appropriate for different occasions. Like wines, olive oils have complex notes ranging from buttery to grassy to peppery and everything in between. So when Ludo from Fig+Olive offered to teach me some tips in olive oil tasting I jumped on the opportunity. The simple and elegant Mediterranean restaurant uses olive oil in place of butter in its menu and produces its own olive oil, sourced from all over the world. Throwing your own olive oil tasting party is simple — all you need are glasses, some sauce dishes, bread, green apples, chilled Rose, and a few kinds of olive oils!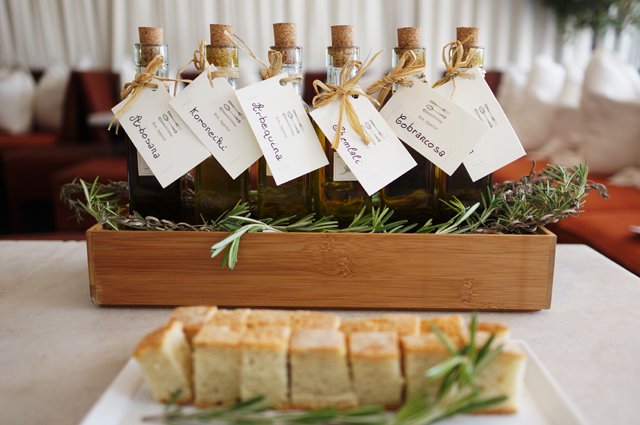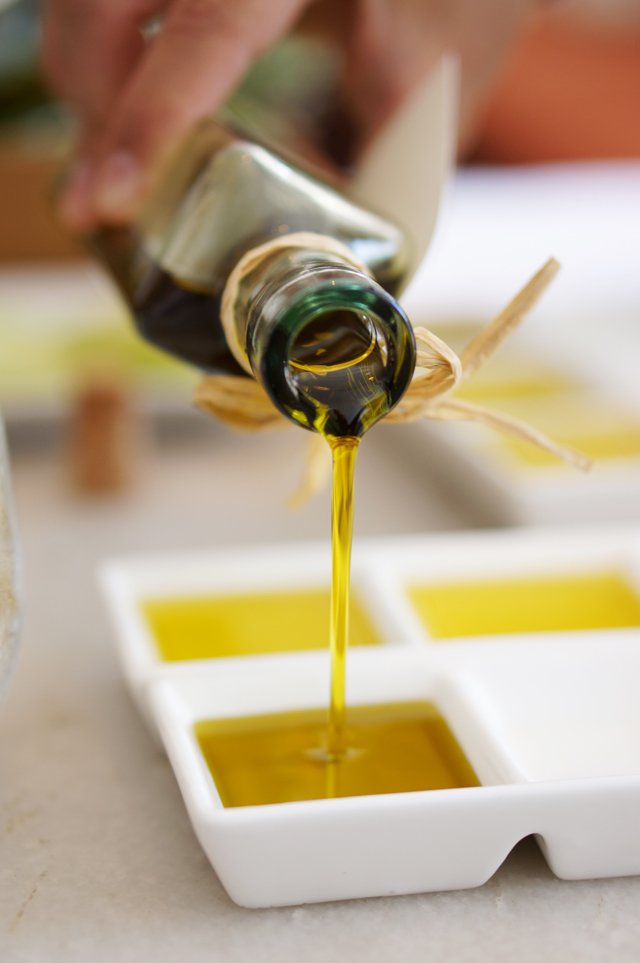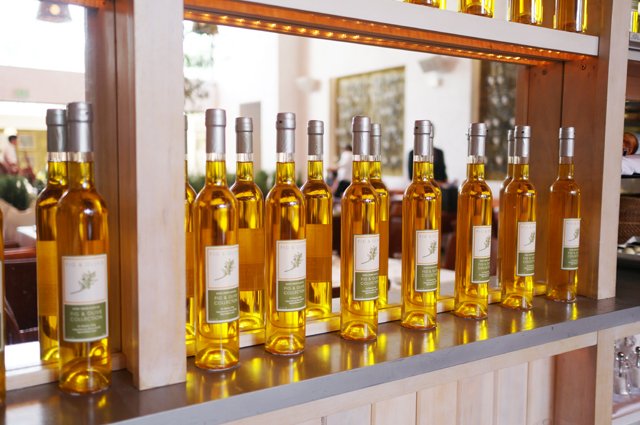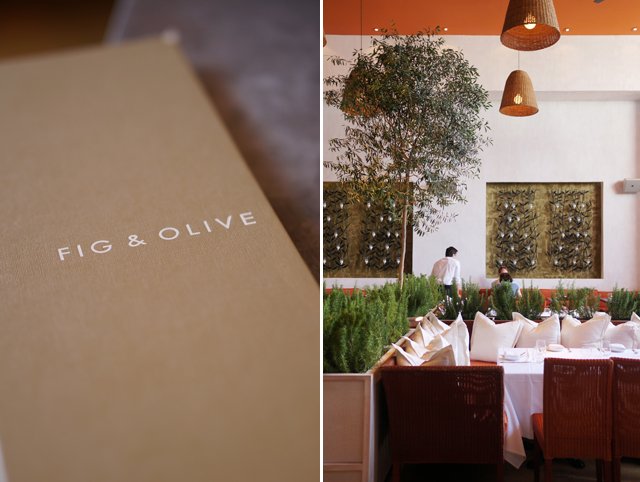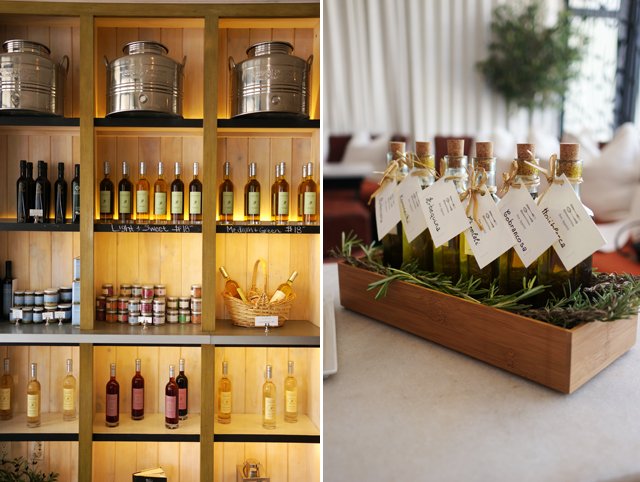 1. Information: Create a menu of the different types of olive oils.  Categorize the oils based on its profiles: "Sweet and Buttery," "Medium and Green," and "Assertive and Peppery." Add a section for tasting notes and dishes that would go best with each oil. Here's an example of the one Fig+Olive created for our tasting.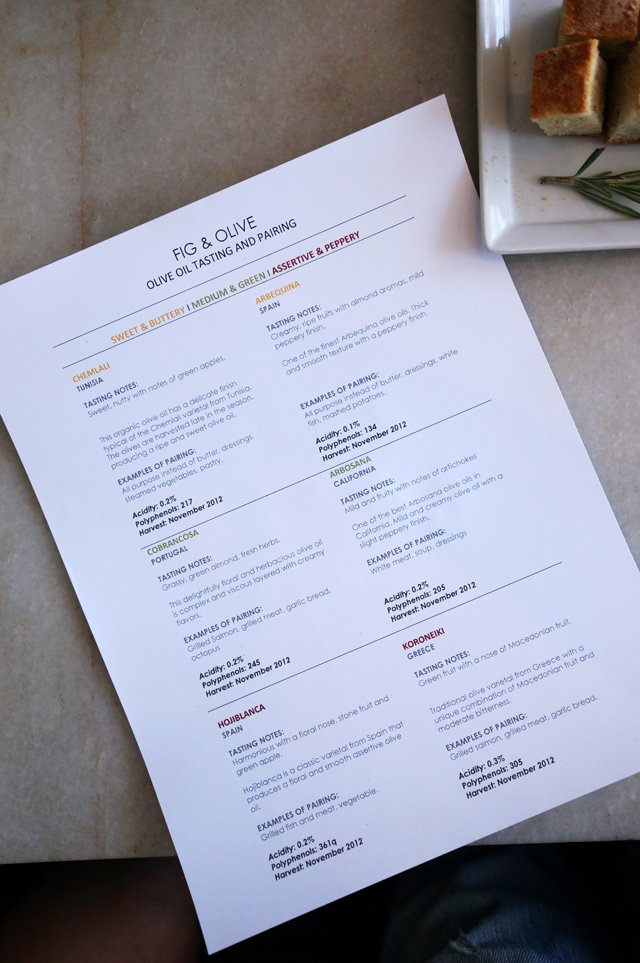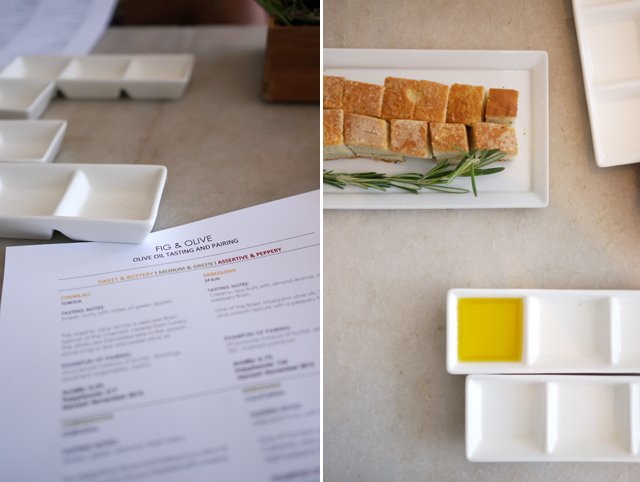 When doing your tasting, start with the mild oils and end with the assertive oils.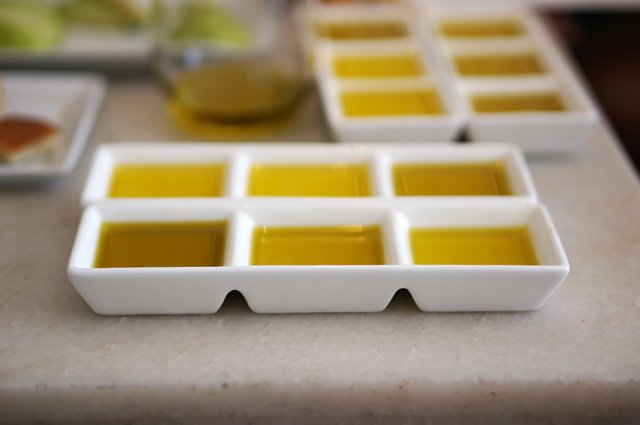 2.  Palate cleansers: Ludo suggests to provide palate cleansers between tasting each olive oil. Thin slices of green apples and chilled Rose are perfect!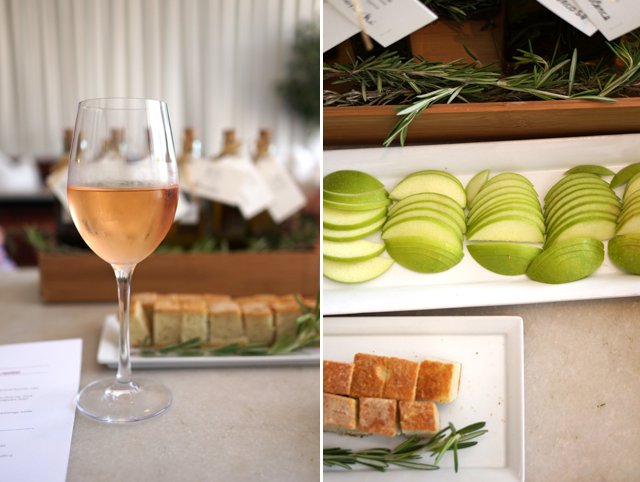 3. Dip it and sip it:  When tasting the olive oil, try the olive oil by dipping cubes of bread in it and by smelling and sipping the olive oil.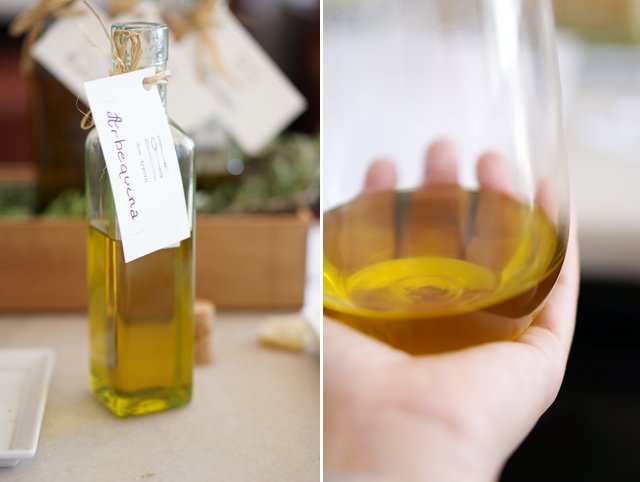 When sipping the olive oil, pour a small amount, about 1/2 an inch, into a stemless wine glass.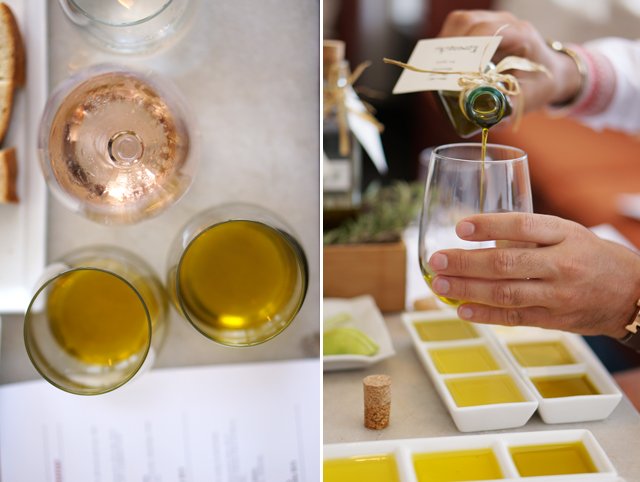 Using your hands to warm the olive oil, cup the glass and swirl the oil around to release the aroma. Then smell the oil and take in a small sip.  Peppery oils are characterized by more polyphenols, which you can feel in your throat after sipping the oil.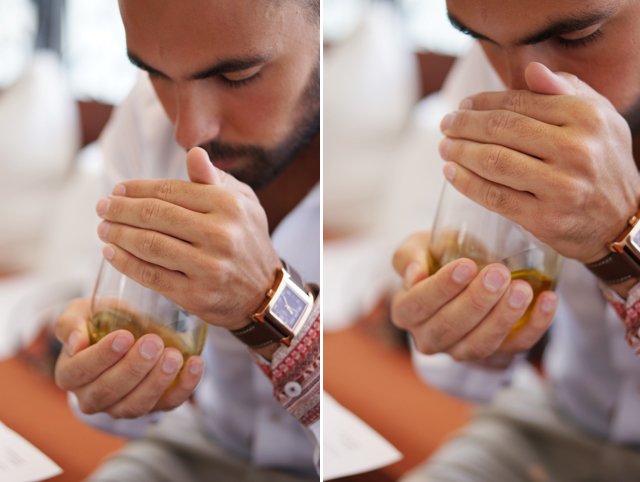 Finally have fun with the tasting and hopefully your guests will learn something new!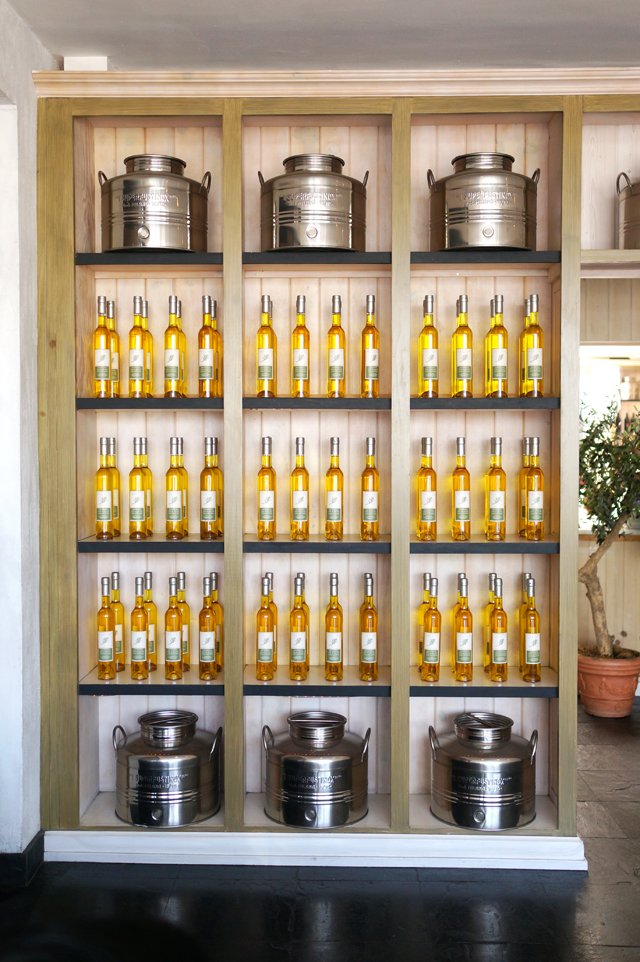 (images by HonestlyYUM)