The highlight of my trips I've taken to Mexico is the street food. Whether its tacos or fresh fruit, I pretty much plan my day around eating. One of my favorites is elote, corn on the cob that is slathered in mayonnaise and garnished with cotija cheese, lime and chili powder. I've changed up a few things in my homemade version. Typically the corn is boiled in Mexico, but I love the charred taste of grilled sweet corn. Also, I sprinkle the corn with Tajin, a chile pepper and lime seasoning available at most Mexican markets in the fruit aisle. I put it on just about everything from watermelon to cucumbers to jicama. If you don't have any, I highly recommend searching some out. Finally, I instead of using regular mayonnaise, I used Empire Mayonnaise's truffle mayo. Guaranteed, these will be gone the minute you finish assembling them.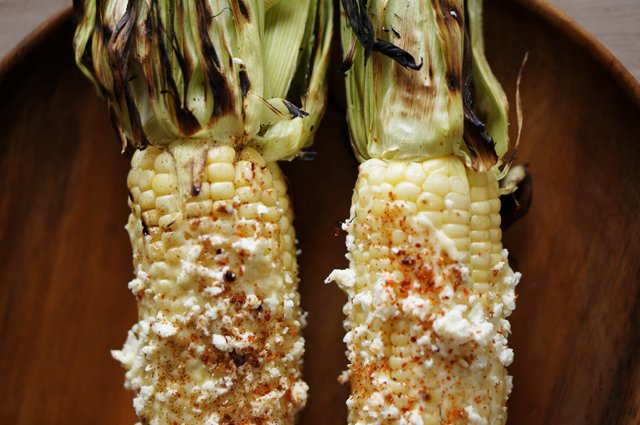 Ingredients:

4 ears of corn
4 tablespoons of truffle mayonnaise
1/2 cup of cotija cheese, crumbled
Chile pepper seasoning, or chile powder (if using chile powder squeeze lime juice over the corn after assembling)
Minced cilantro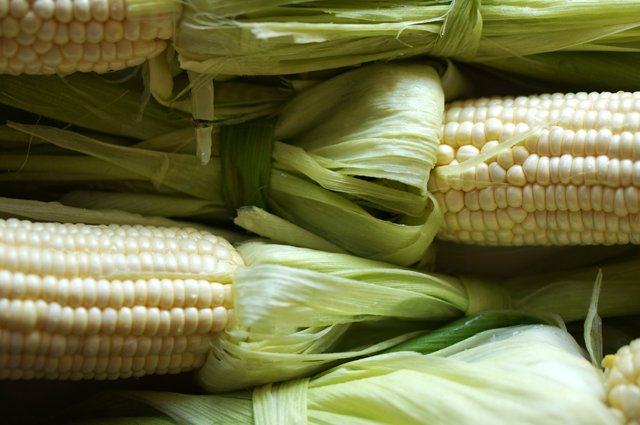 Start by soaking the corn in water. This will prevent the husks from burning on the grill. When you are ready to grill, pull back the husk with out detaching it from the stem. Bundle the husks together and tie them together using a loose thin cornhusk to form a handle. Grill over direct high heat for about 5 minutes, turning every couple minutes, or until the corn is slightly charred.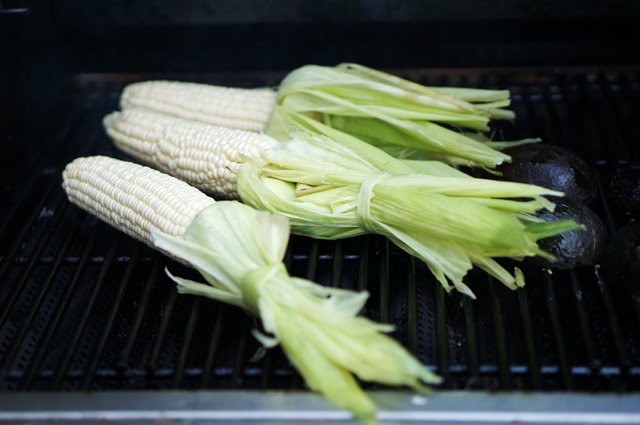 Slather with a tablespoon of mayonnaise . . .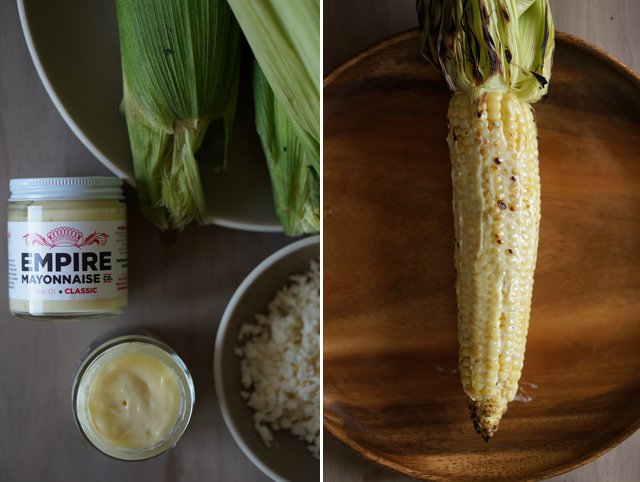 Sprinkle with crumbled cotija cheese and chile pepper seasoning . . .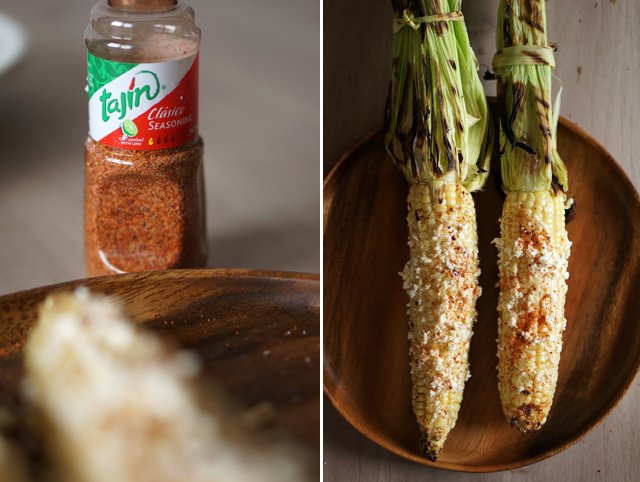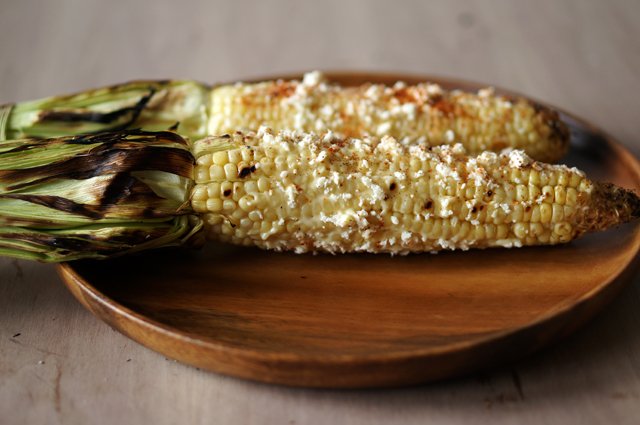 And finish with a scattering of cilantro.  There's no glamorous way to eat this without getting it all over your face, but dig in and enjoy!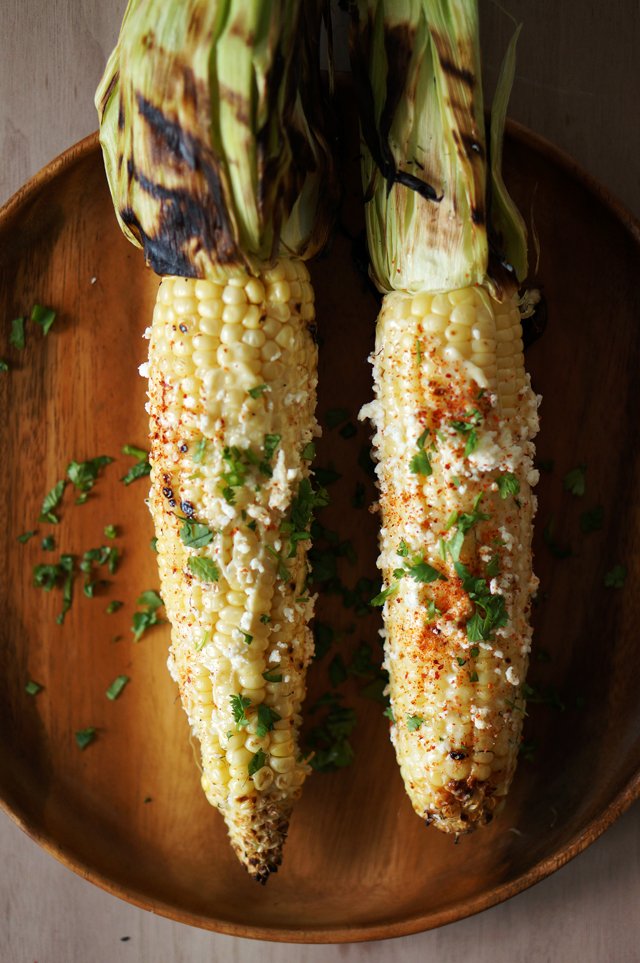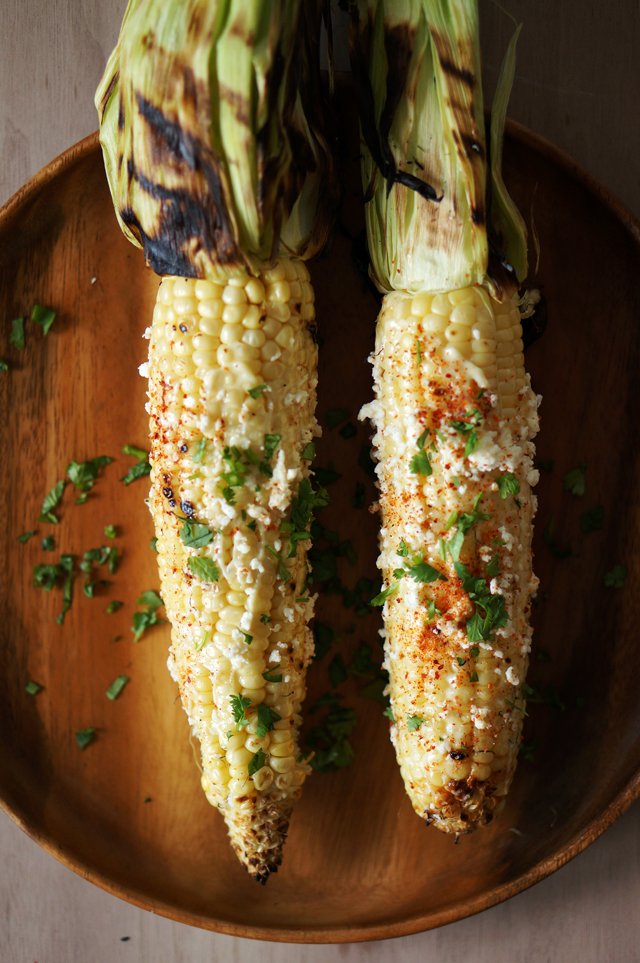 (images by HonestlyYUM)