Crostini are the ultimate party food and a ricotta crostini is the perfect blank canvas to show off both savory and sweet creations.  The wonderful thing about ricotta crostini is that fresh ricotta can be made a day ahead.  This is a smorgasbord of some of my favorite flavor combinations, but the possibilities are endless!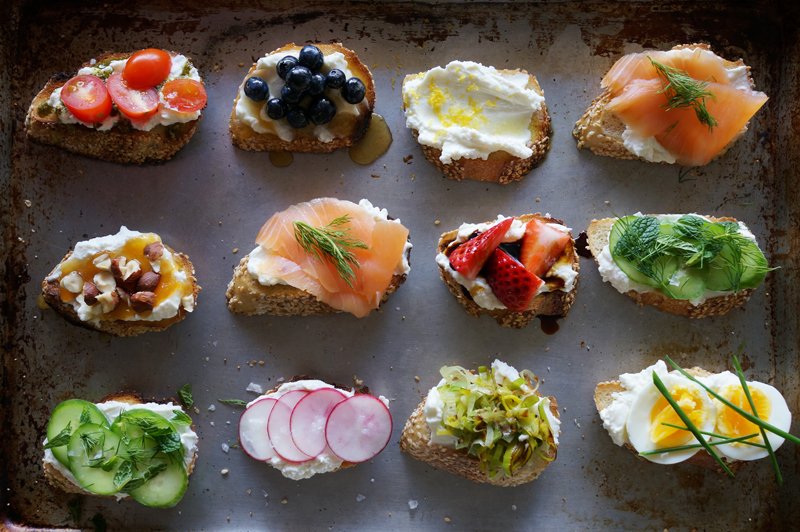 Making ricotta crostini for a large party is simple.  Buy a fresh loaf of bread and slice into 1/3 inch thick slices.  Toast the slices and once they have cooled a bit slather them with ricotta.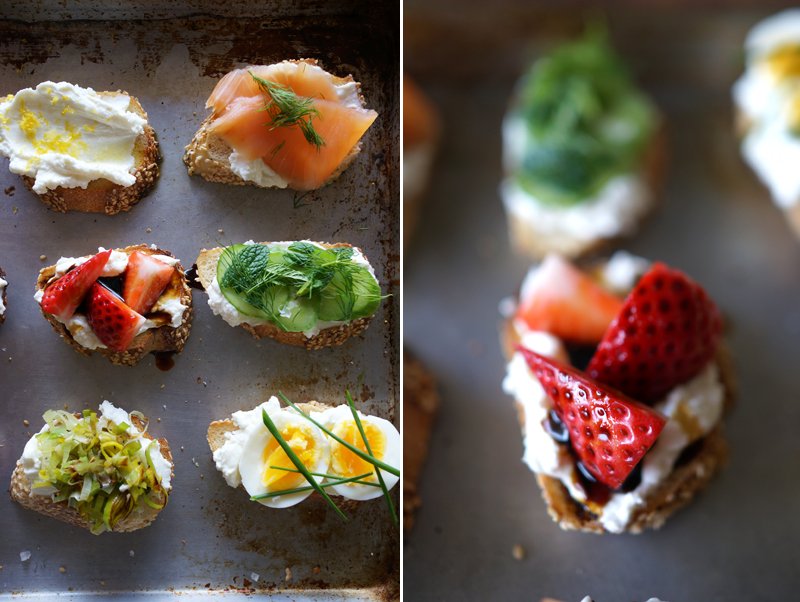 Then top with whatever ingredients you like.  For me, the key is using high quality ingredients, such as good extra-virgin olive oil and sea salt– I love using Maldon sea salt or fleur de sel.  This will really make your other ingredients sing!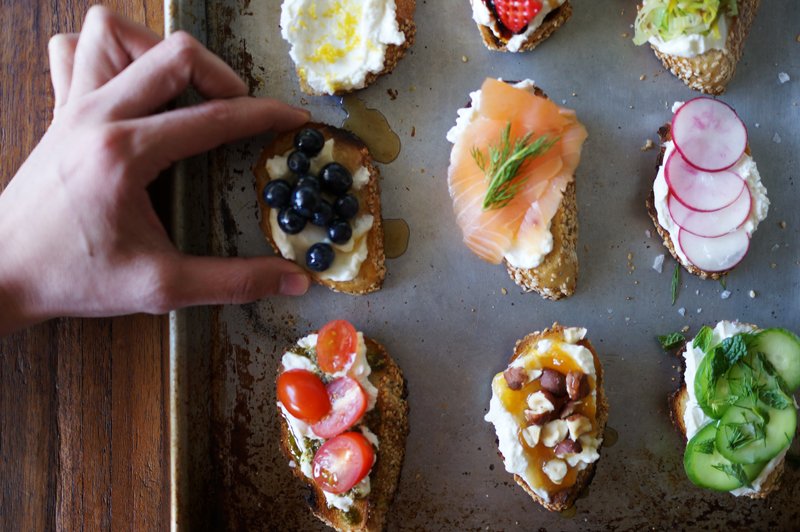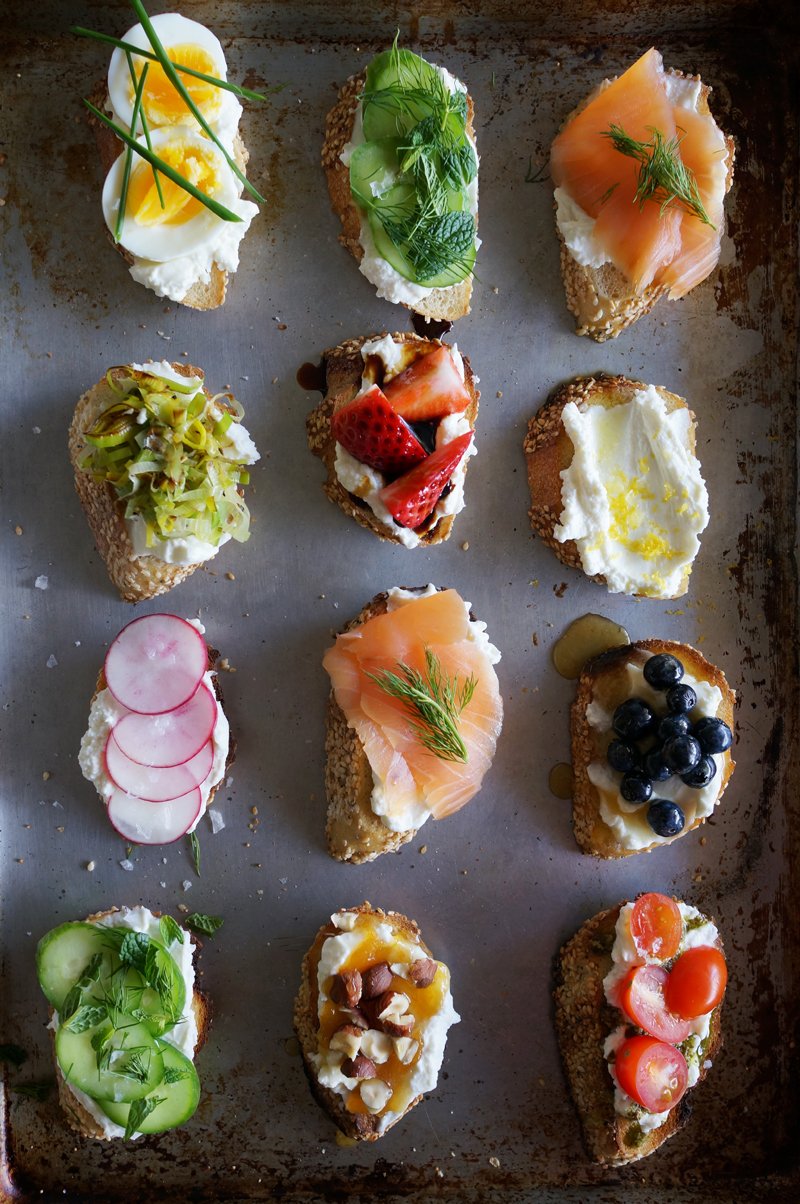 Top Row: hard boiled egg and chives; cucumbers, mint and dill; smoked salmon and dill
Second Row: leeks caramelized in butter; strawberries and aged balsamic vinegar; extra-virgin olive oil, lemon zest and sea salt
Third Row: radishes and sea salt; smoked salmon and dill; blueberries and honey
Bottom Row: cucumbers, mint and dill; hazelnuts and apricot jam; tomatoes and basil pesto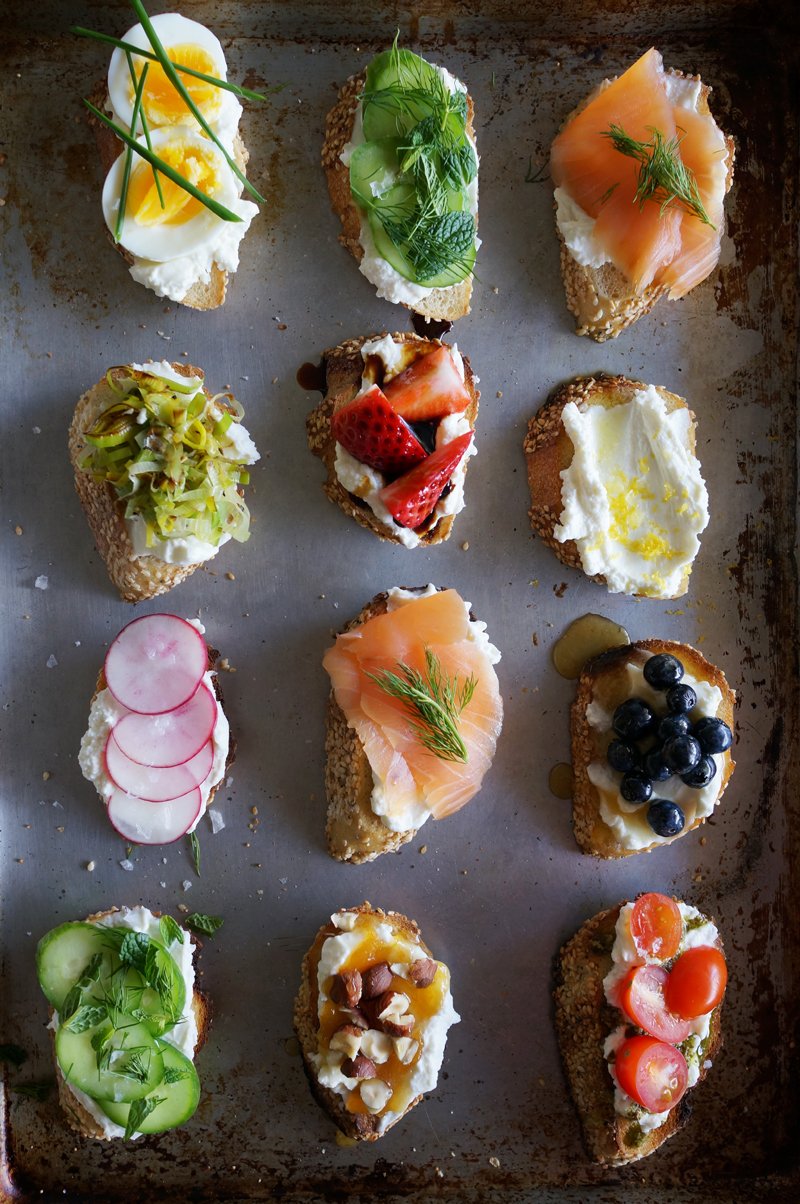 INGREDIENTS
INSTRUCTIONS
To make the caramelized leeks, split one leek down the middle and run under water to remove any dirt. Slice the white and light green parts into half circles. Heat a tablespoon of butter and sautee the leek until caramelized. Add a pinch of salt.

Slice the baguette and toast the bread.

Slather on ricotta and divide the ingredients under each type of ricotta above evenly onto 4 pieces of crostini. Top the savory ones with a little extra flake sea salt.
(images by HonestlyYum)