I generally like my coffee black. Rare are the times I crave something creamy like a latte or cappuccino. However, I do enjoy a refreshing iced coffee when the weather calls for it. Ever since I first heard about Kori Coffee, a Japanese iced coffee drink, I knew I had to give it a try. Coffee is used to make the ice cubes instead of water, so the drink never becomes watered down. The cubes slowly melt in the warm milk, releasing the coffee as you sip. I also added cocoa powder to satisfy my morning sweet tooth!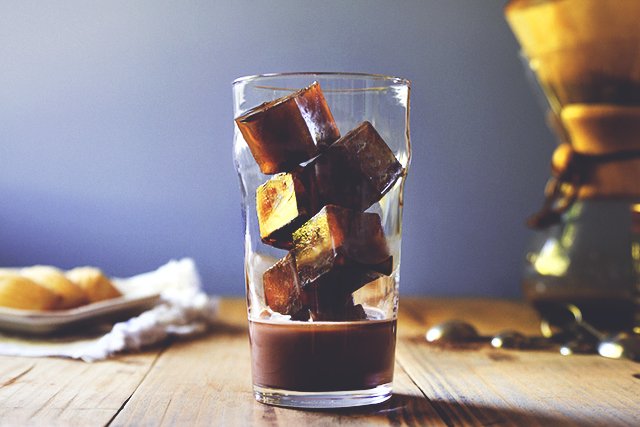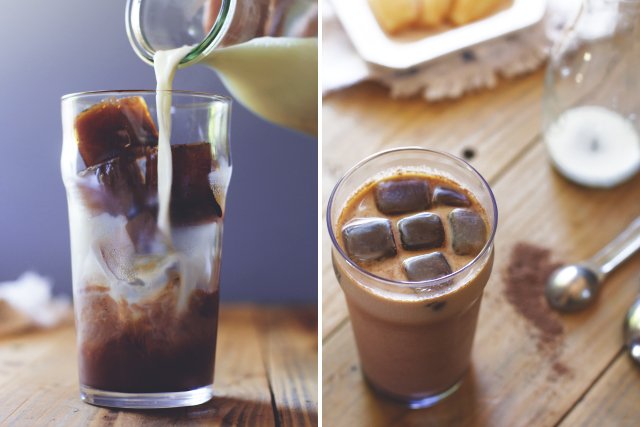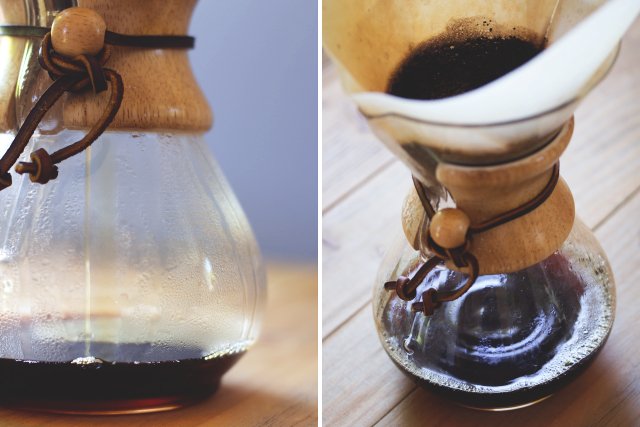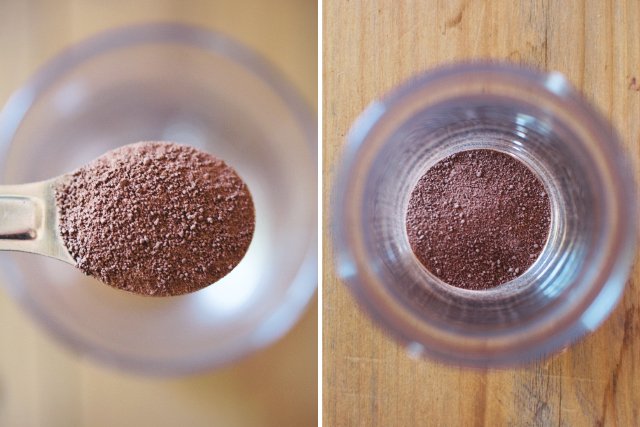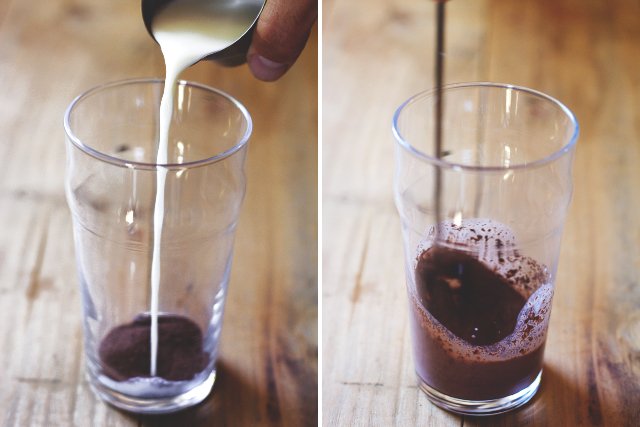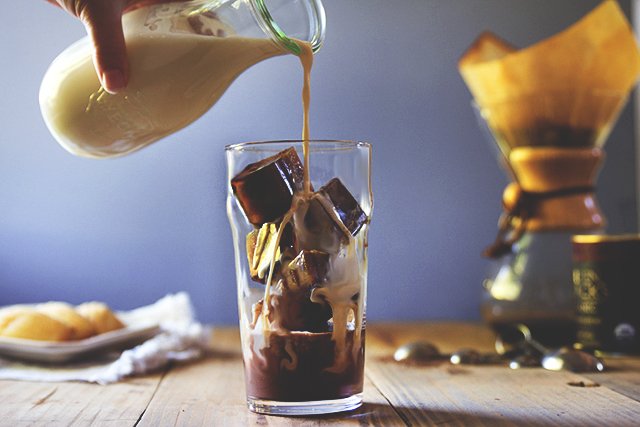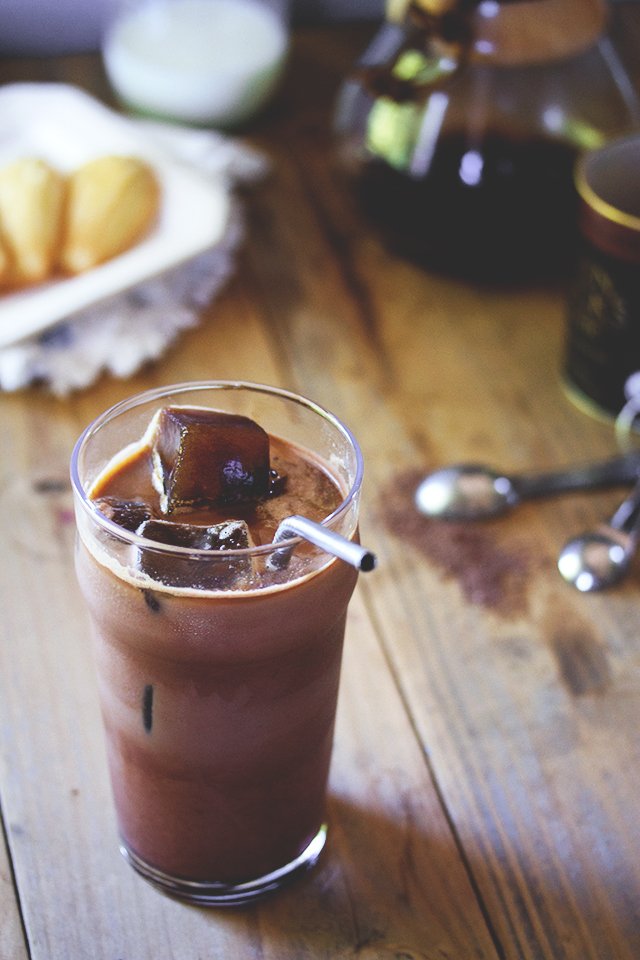 INSTRUCTIONS
Start by brewing some coffee. I like to use my Chemex to make a large pot of drip.

Let coffee cool a bit and pour into the ice tray. For this recipe, fill at least six 1-ounce cubes. Let ice set in the freezer.

Once your coffee cubes are frozen (I let them set overnight) add cocoa powder to the bottom of your glass.

Warm the milk and pour two ounces into the glass with the cocoa powder and stir until completely dissolved.

Next, fill your glass with coffee ice cubes. I used six cubes, for approximately six ounces of coffee. Feel free to adjust the amount of cubes if you want more or less coffee flavor.

Finally, add the remaining milk and stir. The warm milk will slowly melt the coffee ice cubes, leaving you with an exceptionally refreshing morning treat.
(images by HonestlyYUM)