Please welcome the first contributor for our guest contributor series, Paola from Love+Cupcakes. Her blog is a mix of beautifully captured eats, drinks, travels and creative DIYs that we just adore!
I'll be the first to admit that I'm completely, totally and utterly in love with my dog, Diamond. She's the most snuggly, warm-hearted, licky fur ball I've ever known and I do everything I can to make her happy – including baking homemade treats that she goes absolutely crazy for. In honor of HonestlyYUM's breakfast week, Diamond and I are sharing one of her favorites, a breakfast inspired biscuit made with bacon, egg, and cheese. I sneak in a little carrot, ground flaxseed and keep this recipe gluten-free by using rice flour to balance things out. I hope your pup loves this treat as much as Diamond does!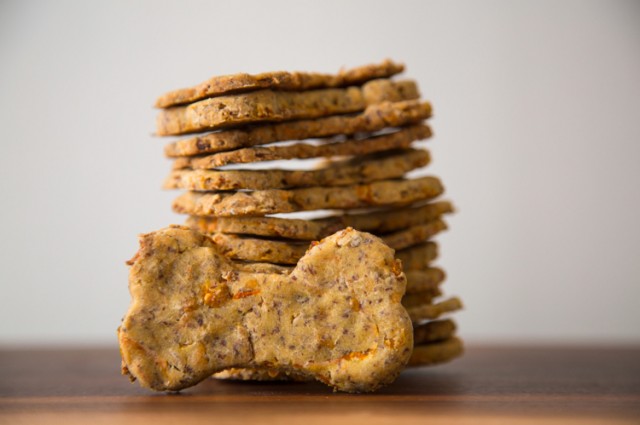 Ingredients (Makes about 16 biscuits):

1 ½ cups brown rice flout (plus more for dusting)
2 tablespoons ground flaxseed
2 tablespoons bacon fat
2 strips crispy bacon, crumbled
¼ cup shredded cheese (cheddar is a good option)
1 medium carrot, shredded and chopped into very small pieces
1 egg
5 tablespoons water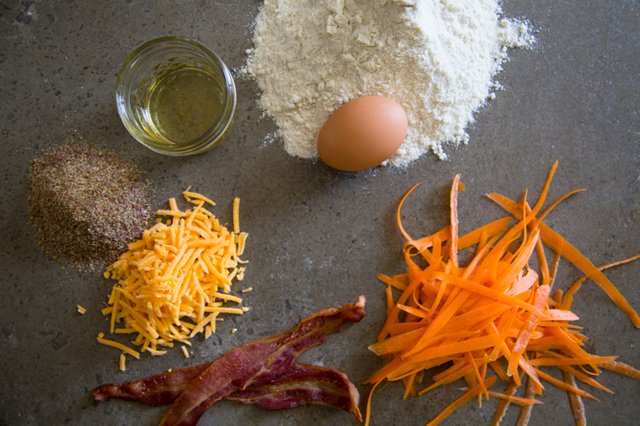 Preheat oven to 350 degrees F. Line two baking sheets with parchment and set aside.
In a large bowl, mix together all ingredients to form dough. Roll out mixture between two sheets of parchment paper dusted with brown rice flour to 1/4-inch thick; cut out biscuits with your favorite cookie cutter, I used a 2″ dog bone shaped cutter. Reroll scraps and continue cutting out biscuits.
Space biscuits 1 inch apart on prepared baking sheet.
Bake for 25-30 minutes until nicely browned and firm.
Transfer biscuits to a wire rack.
Keep refrigerated in an airtight container up to 2 weeks.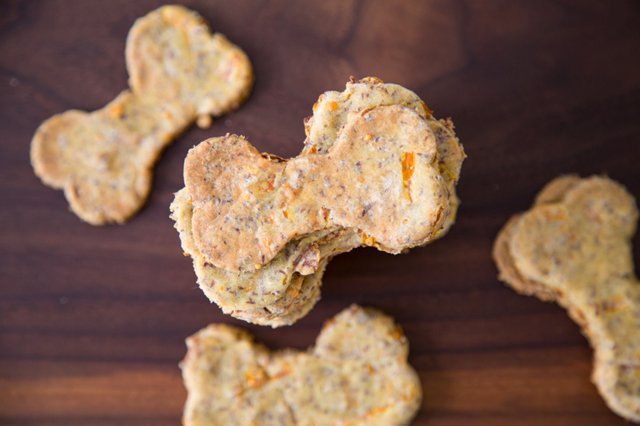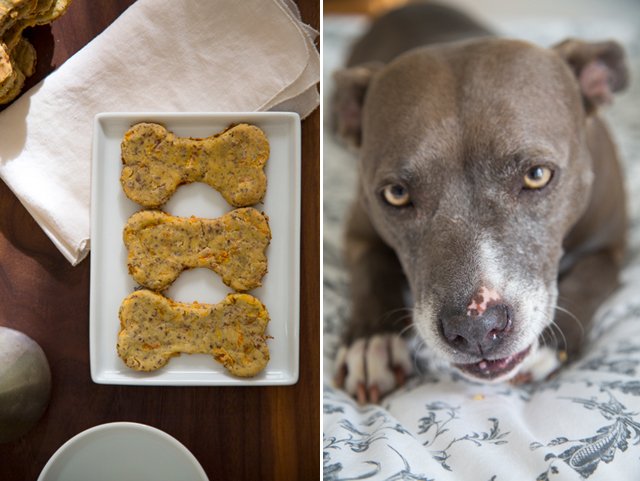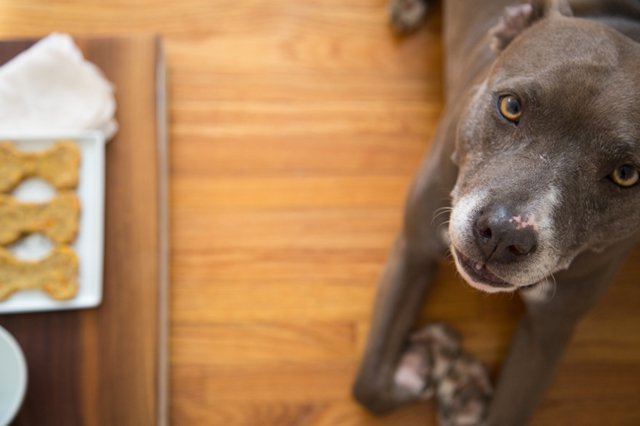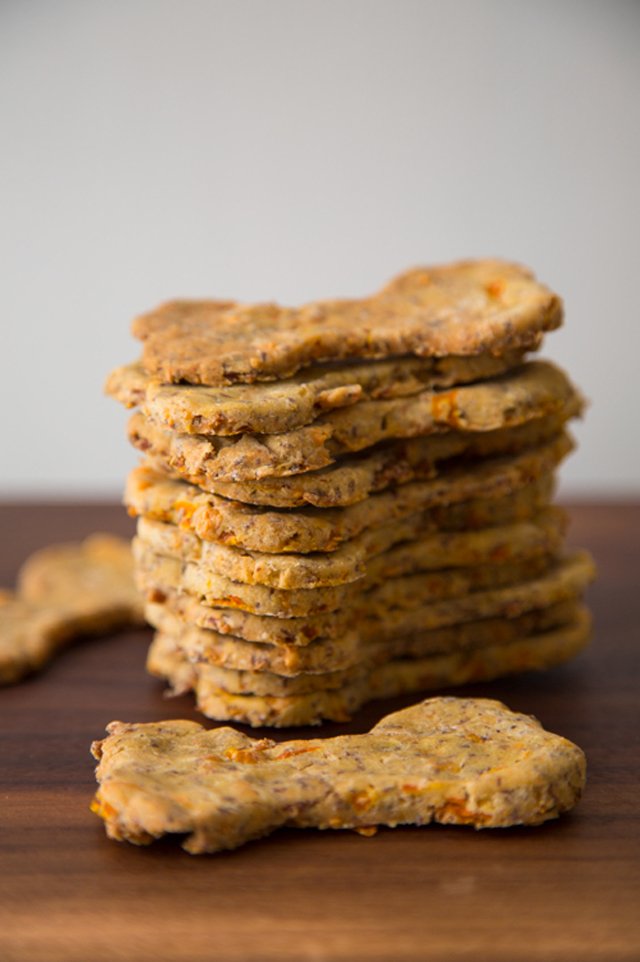 (images and recipe by Love+Cupcakes)