Don't let the simplicity of a baked potato fool you. It's texture can be sublimely smooth and fluffy or can turn out crumbly and firm. The secret  to sublime potatoes is using salt. The salt traps in moisture and provides for even cooking that produces incredibly light and moist potatoes. They're so amazing that it takes very little sour cream and butter to elevate it into a creamy and delicious treat.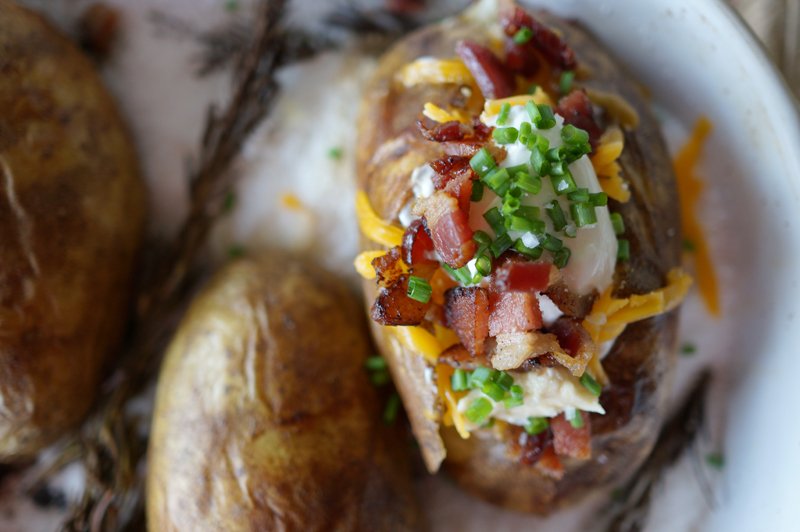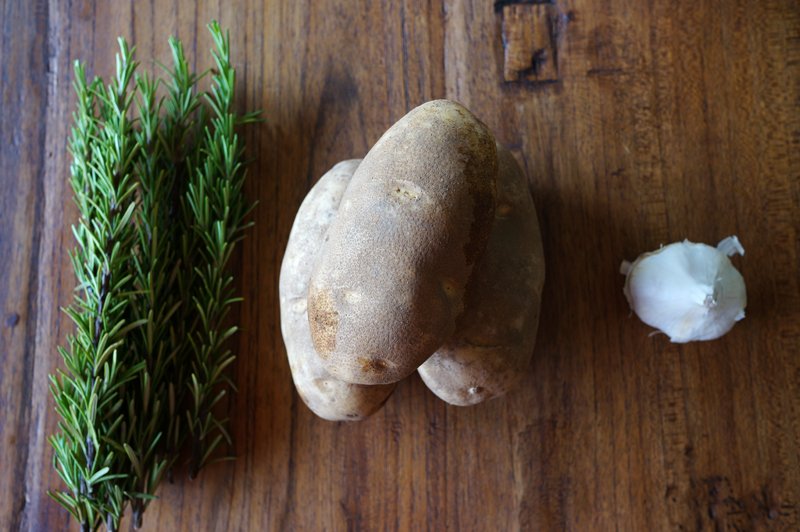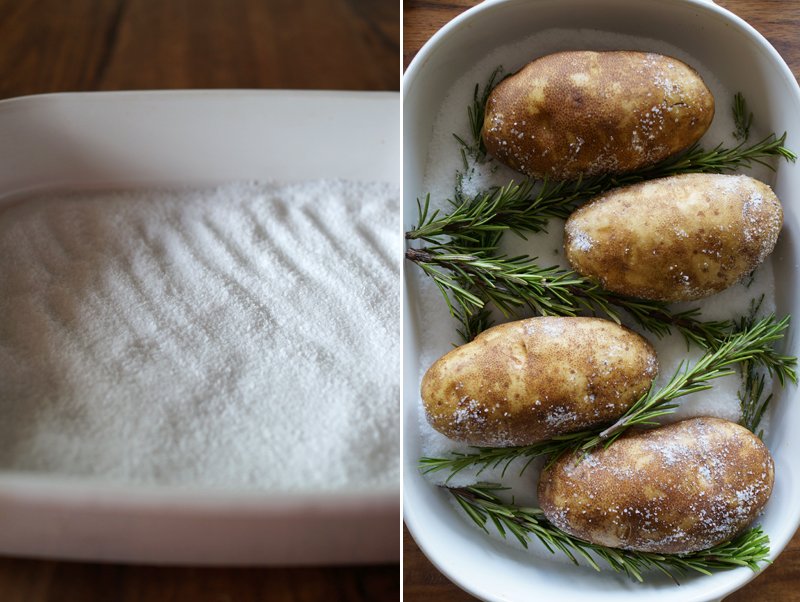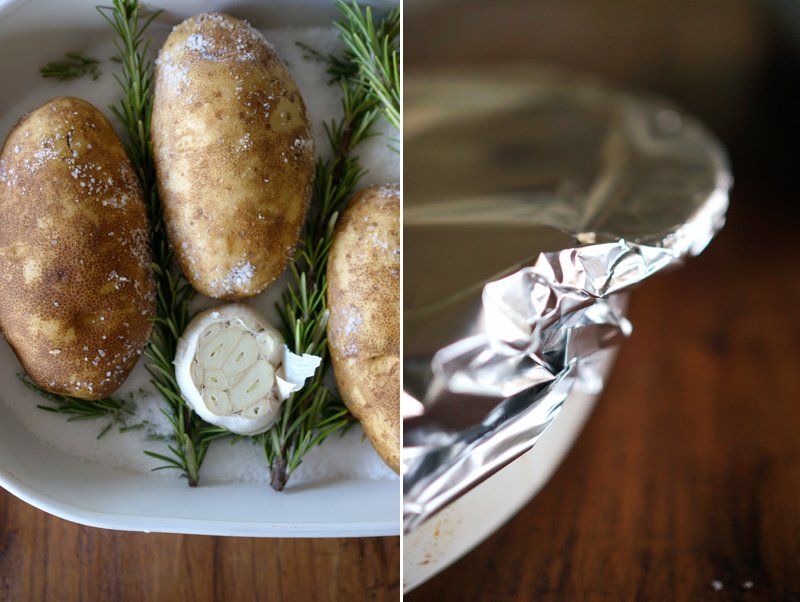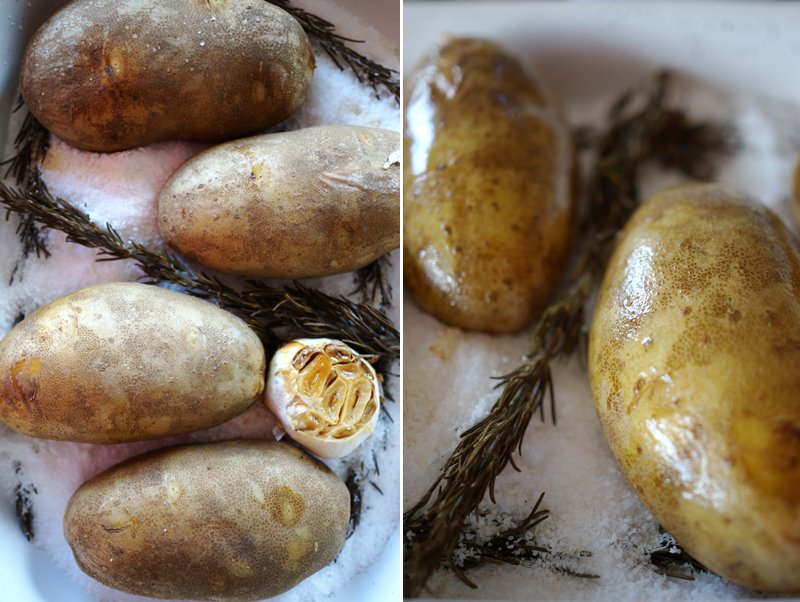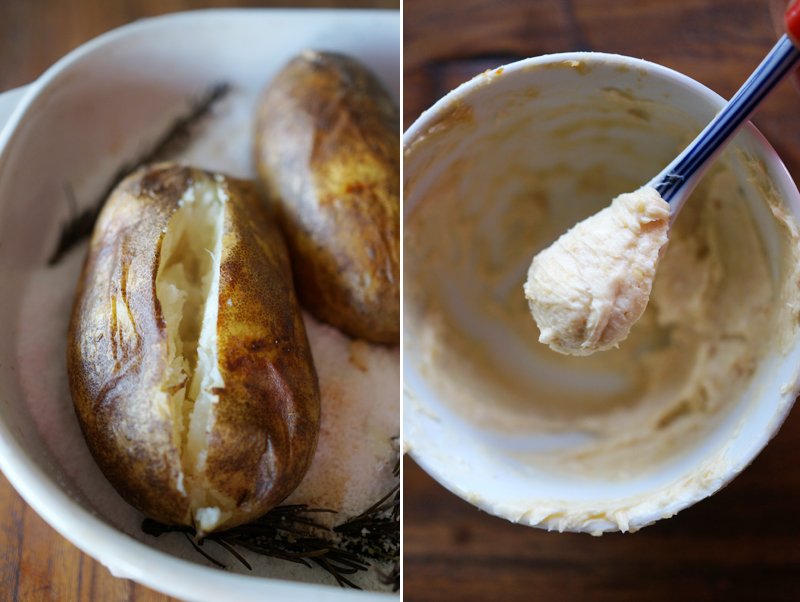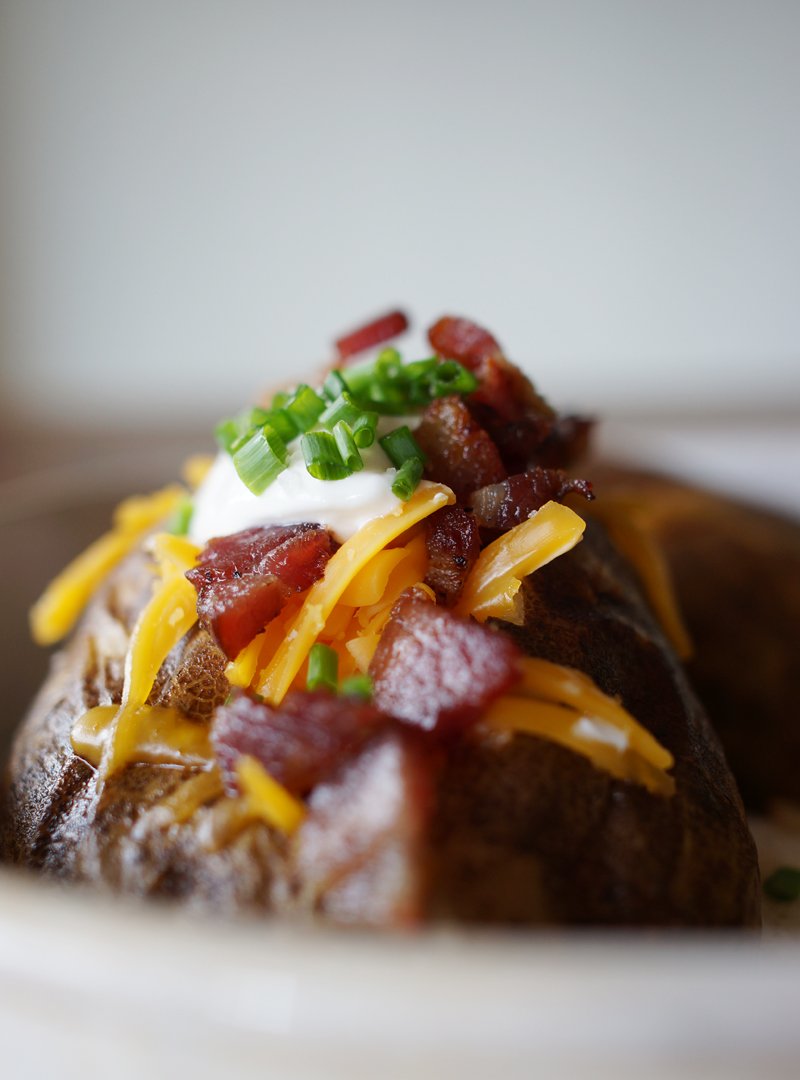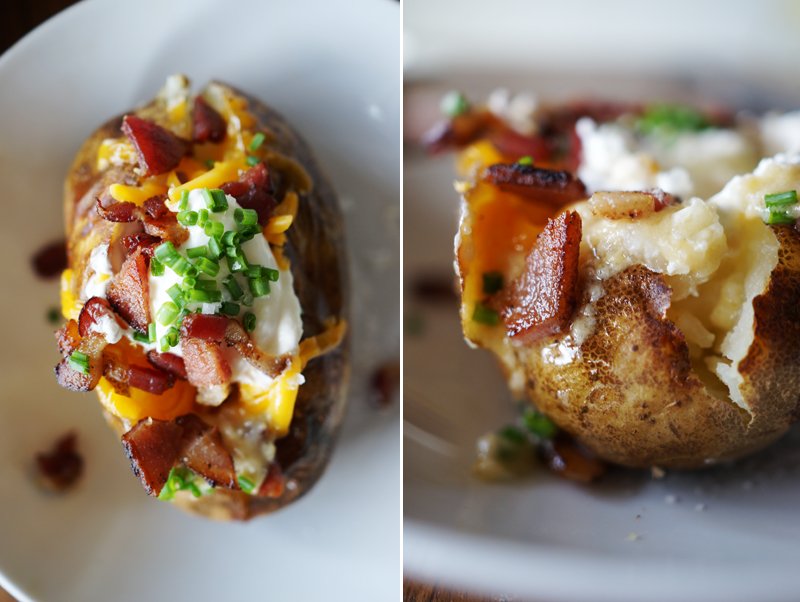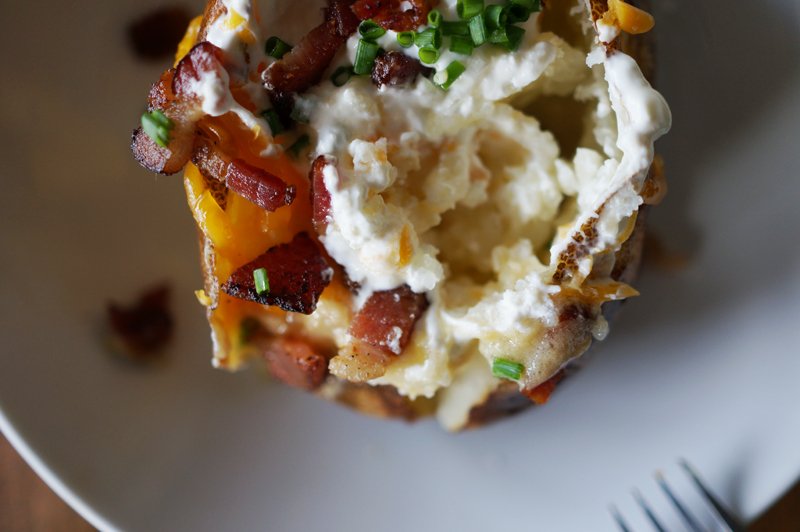 INGREDIENTS
INSTRUCTIONS
Preheat the oven to 425 degrees with the rack placed in the middle.  In a large baking dish, pour 2 cups of salt and spread evenly in the dish. Lay the potatoes in the salt so there is plenty of space between them.

Nestle sprigs of rosemary and pour the remaining cup of salt around the potatoes. Cut the top of the garlic off so the garlic cloves are exposed. Add the head of garlic between the potatoes. Cover tightly with foil and bake in the oven for 1 1/4 hours.

Remove the dish from the oven and uncover and remove the garlic. Increase the temperature to 500 degrees. Brush the tops of the potatoes with some oil and place back in the oven uncovered for about 15-20 minutes longer.

When the roasted garlic has cooled down, squeeze the soft caramelized cloves into a small bowl and smash with the softened butter with a fork until combined.

When the potatoes are finished, slice them open and fill with the roasted garlic butter, a little sprinkle of salt. The potatoes on their own will already taste amazingly light and flavorful, but top with whatever else you like. I added shredded sharp cheddar cheese, bacon, sour cream and chives.
(images by HonestlyYum)