Last year I was lucky enough to travel to both France and Ireland to visit family. So when researching cocktails to make for St. Patrick's Day, one recipe in particular caught my eye. Created by bartender David Slape of the famous NYC speakeasy, PDT, this cocktail gets its name from the Parisian hotel where famous Irish writer Oscar Wilde spent his final days. Well it just so happens that I paid a visit to the Hotel D'Alsace (now known as L'Hotel) as well as the Old Bushmills Distillery on the Antrim coast of Northern Ireland. Subtly sweet and aromatic, this drink combines Bushmills Irish Whiskey with two classic French liqueurs. Add a little rosemary and you have a simple, yet sophisticated St Patty's Day cocktail that is sure to impress.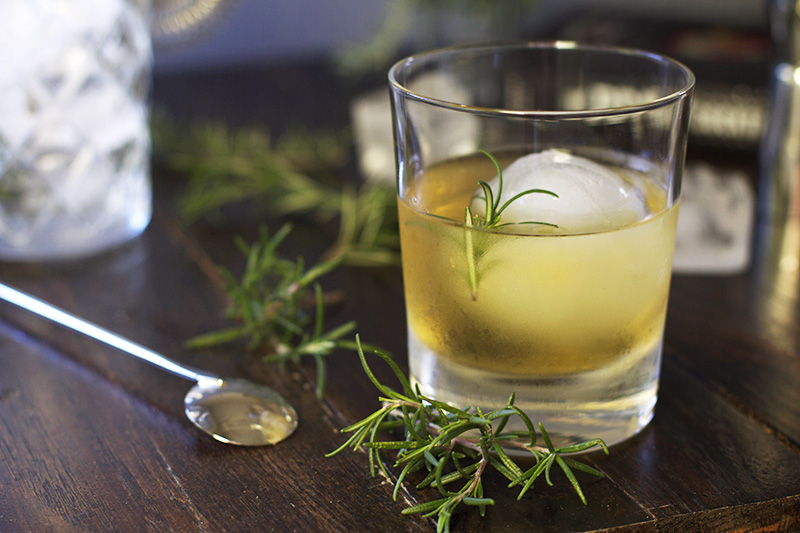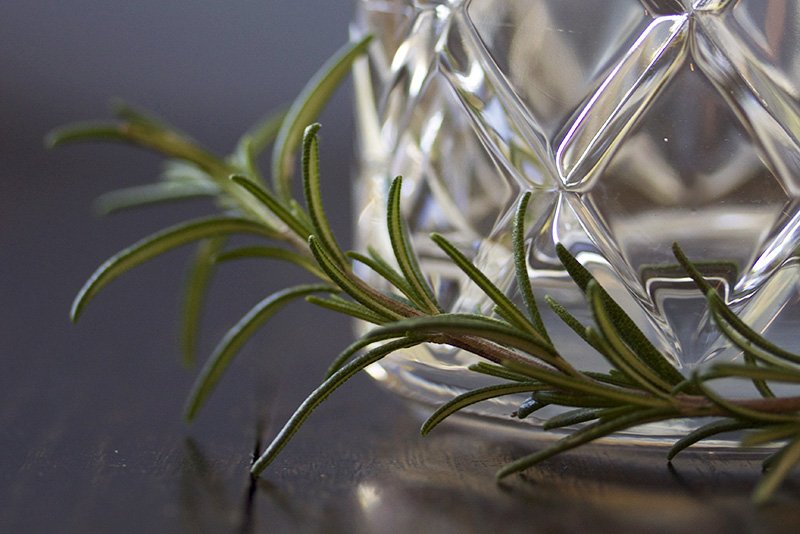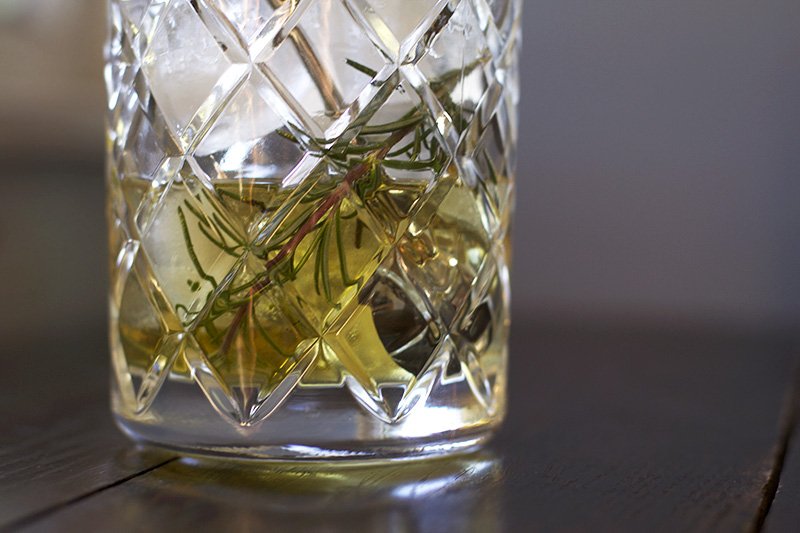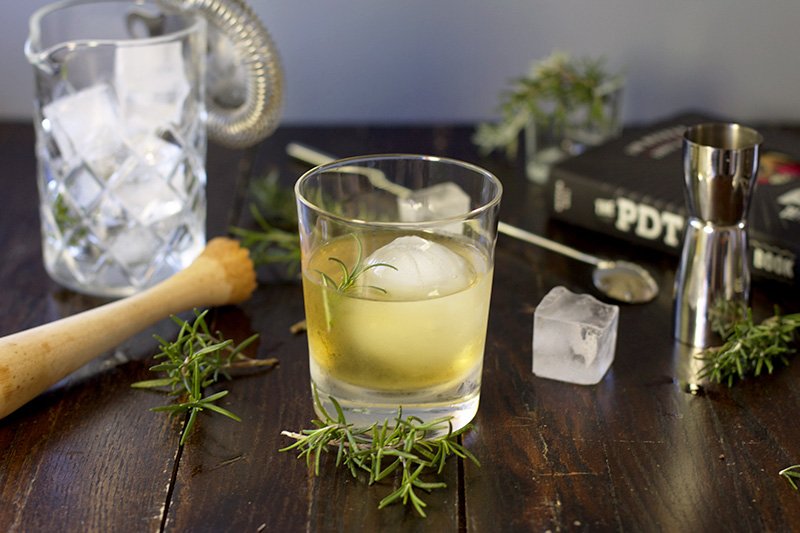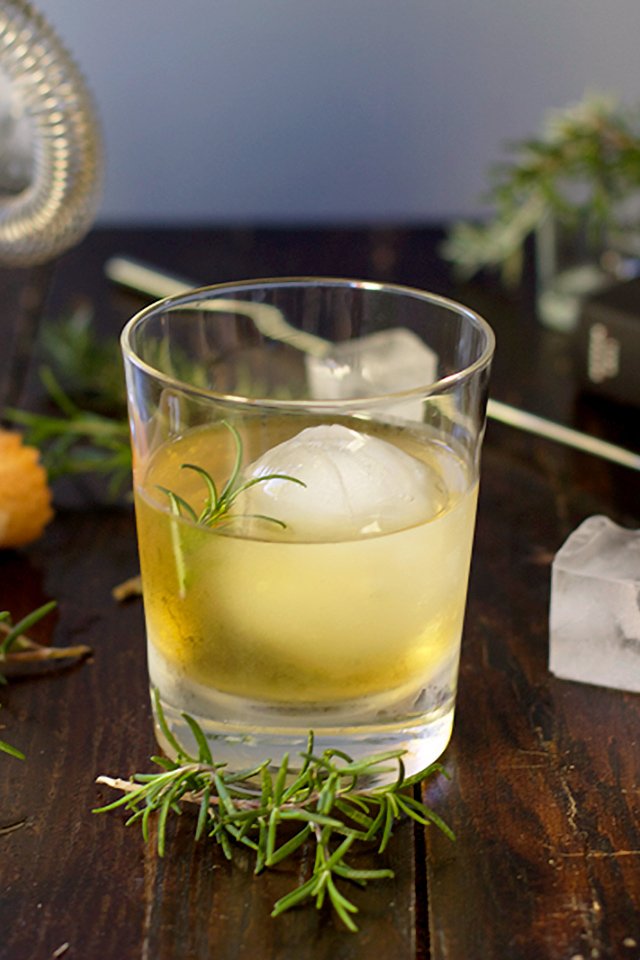 INSTRUCTIONS
Add the rosemary to your mixing glass along with the Cointreau and the Benedictine.

Lightly muddle the rosemary, releasing the oils as they infuse with the spirits. The drink will be very aromatic at this point. Fill your mixing glass with ice, add the Bushmills, and stir.

Continue to stir for 30 seconds so that the cocktail is well chilled. Pour through a fine mesh strainer over ice. The recipe calls for one large cube of ice. I had a large ice sphere on hand, but normal ice cubes would work fine as well. Serve in an old fashioned glass with a rosemary sprig garnish.
(images by HonestlyYUM)