I'm in a bad junk food rut. When my life gets busy, unfortunately the first thing to go is healthy eating habits. So when I finally had a moment of free time, I went to the farmers market and felt so inspired by the fresh greens around me that I decided to do a post from all the items I picked up. This green hummus recipe was inspired by the green hummus from Tender Greens' vegan salad, one of my favorites. It is packed with spinach and arugula and fresh herbs like cilantro and green onion. It's a great way to change up the ordinary hummus and perfect for healthy and colorful entertaining!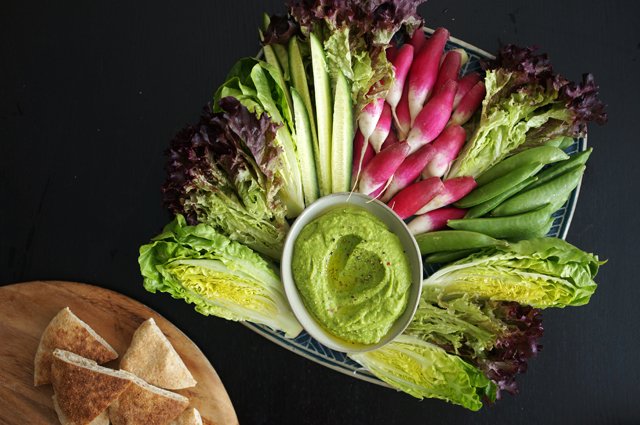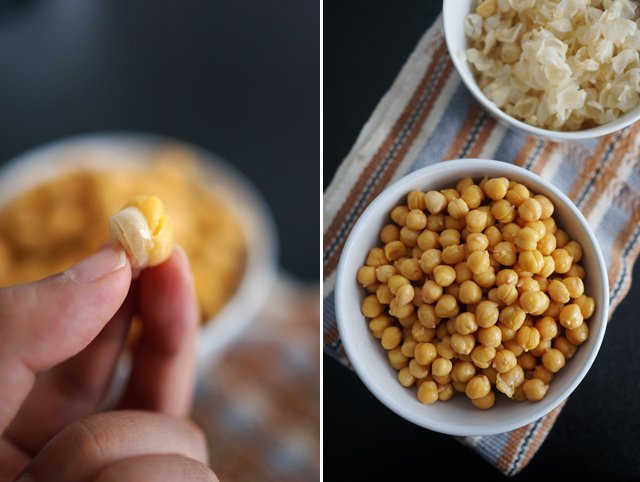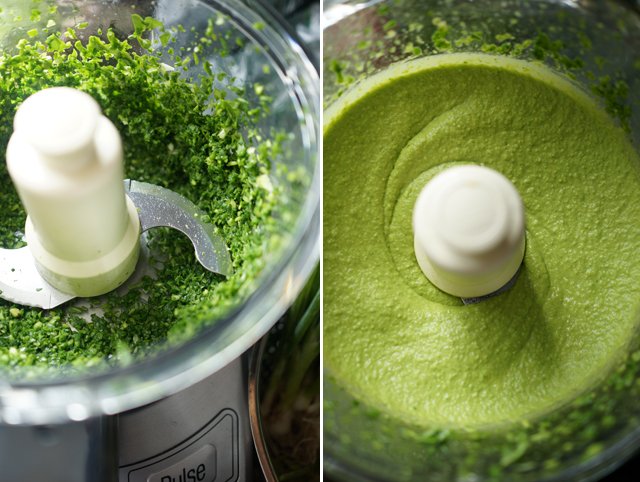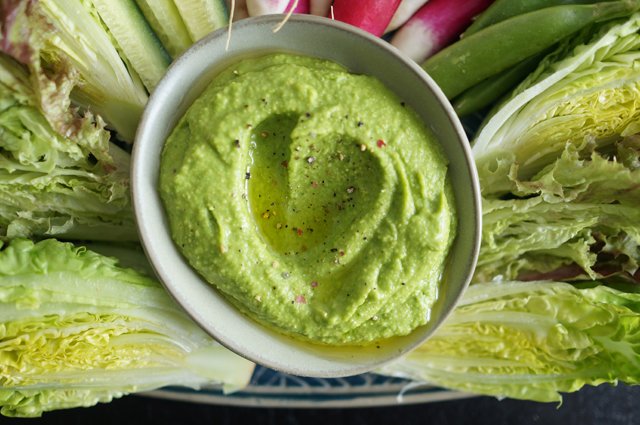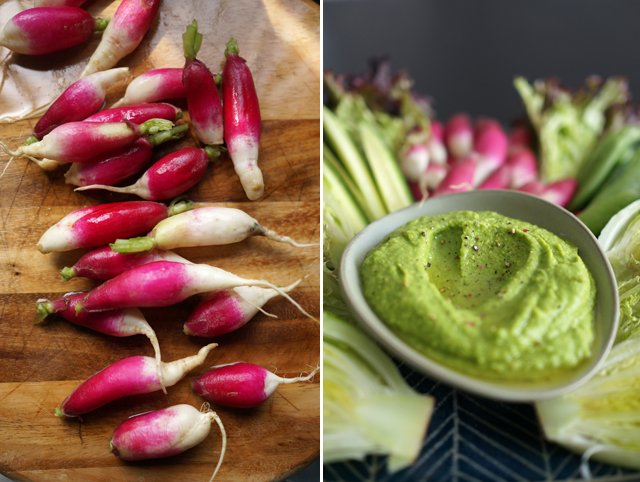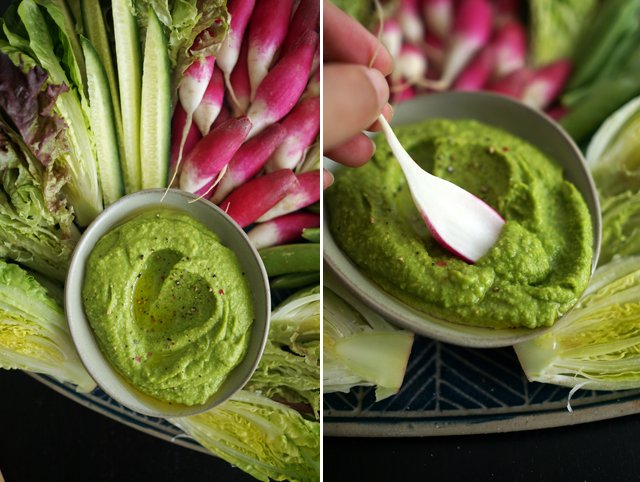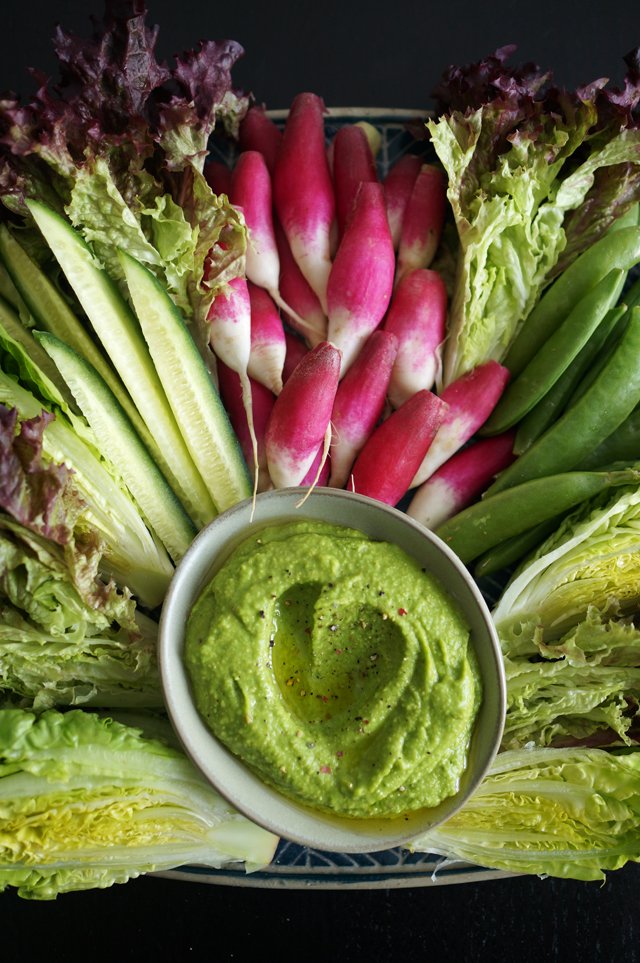 INSTRUCTIONS
First, peel the skin off the garbanzo beans by squeezing the garbanzo bean between your fingers.  Peeling the skin results in a smoother hummus.  Trust me, it's worth the time, but if you're short on time, leaving the skins on won't kill anyone.

Combine the spinach, arugula, cilantro, green onion, and garlic in a food processor and blend. With the food processor on, stream the olive oil in and add the garbanzo beans. Season to taste.

Place hummus in a bowl and drizzle extra olive oil over.
(images by HonestlyYUM)