When it comes to cocktails, it doesn't get more British than a Pimm's Cup. This classic liqueur-based cocktail is built to cool you down on a scorching summer day. Perhaps, while your watching a few rounds of Wimbledon, or even celebrating the Queen's birthday. Me? I enjoyed a few while tossing my dog Grizzly the tennis ball. Talk about working up a sweat! A few sips revealed subtle herbal and vegetal notes, followed swiftly by spikes of lemon and ginger. Traditionally the Pimm's Cup gets a cucumber garnish. I opted to spin a ribbon of cucumber around the inside of the glass, as well as adding a little cucumber syrup into the mix. Trust me, try it once and you'll be craving them as much as Grizzly craves his tennis ball.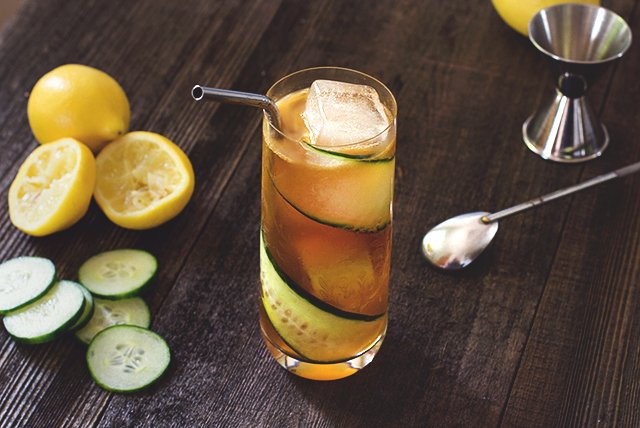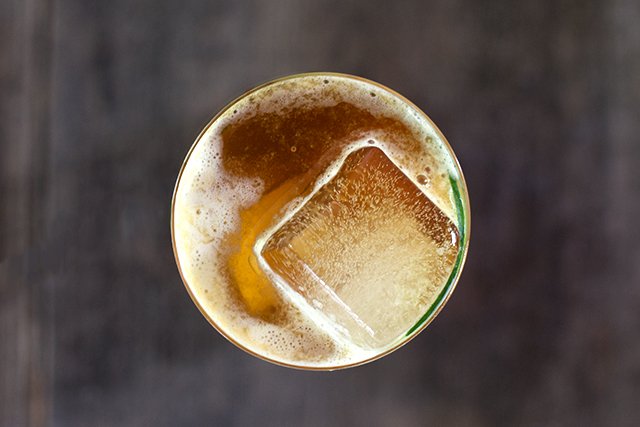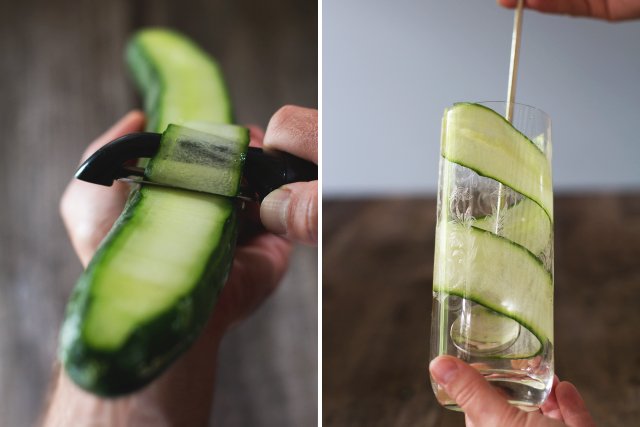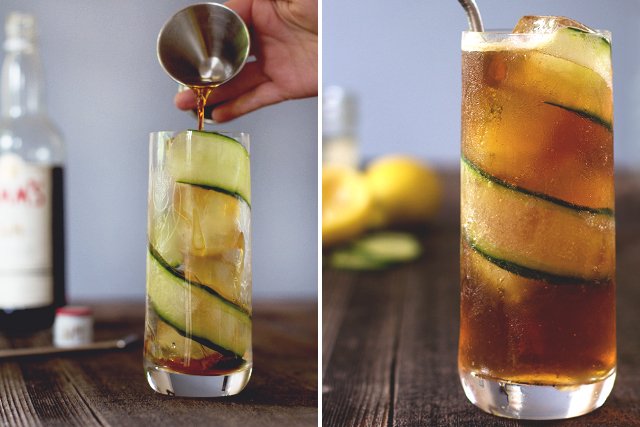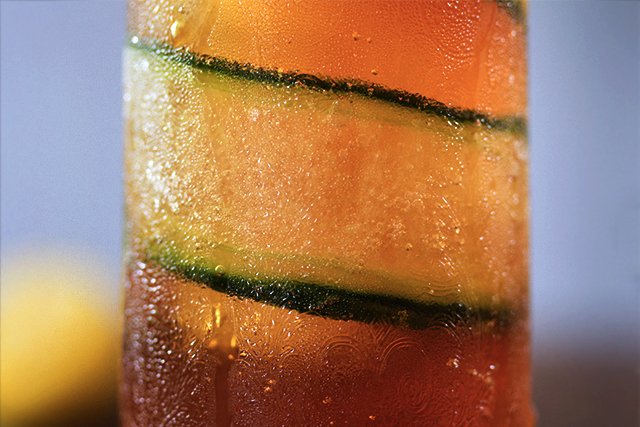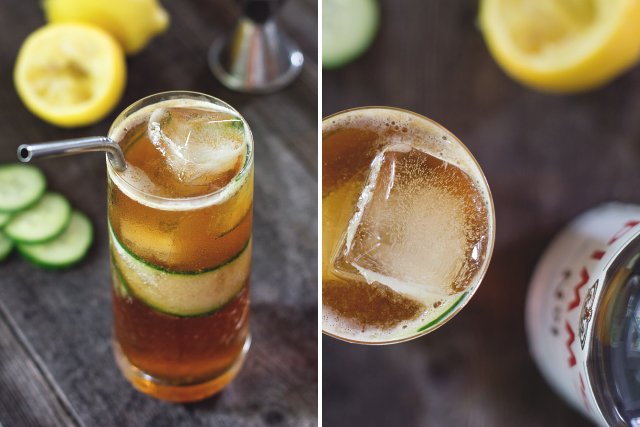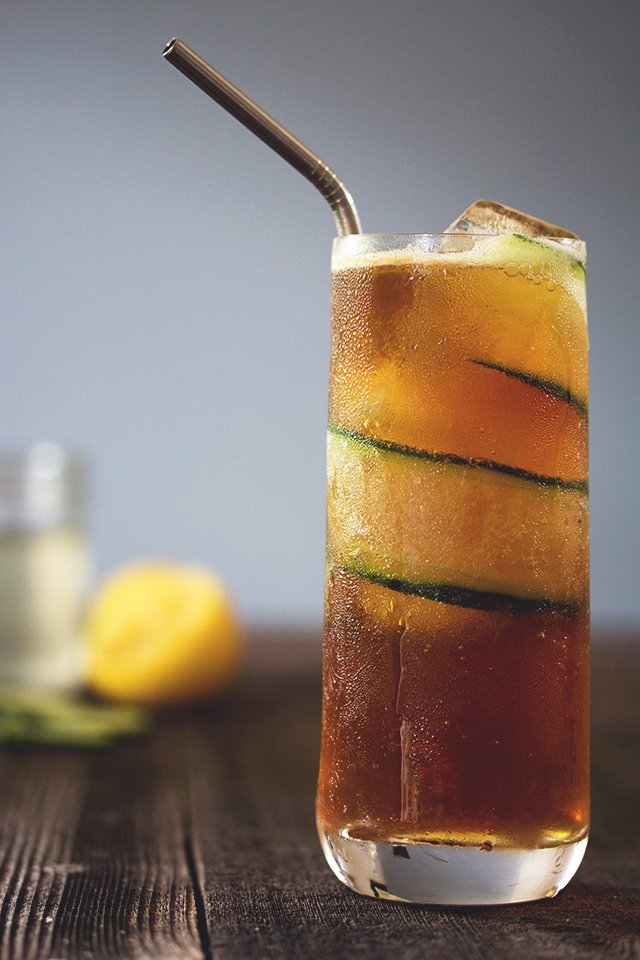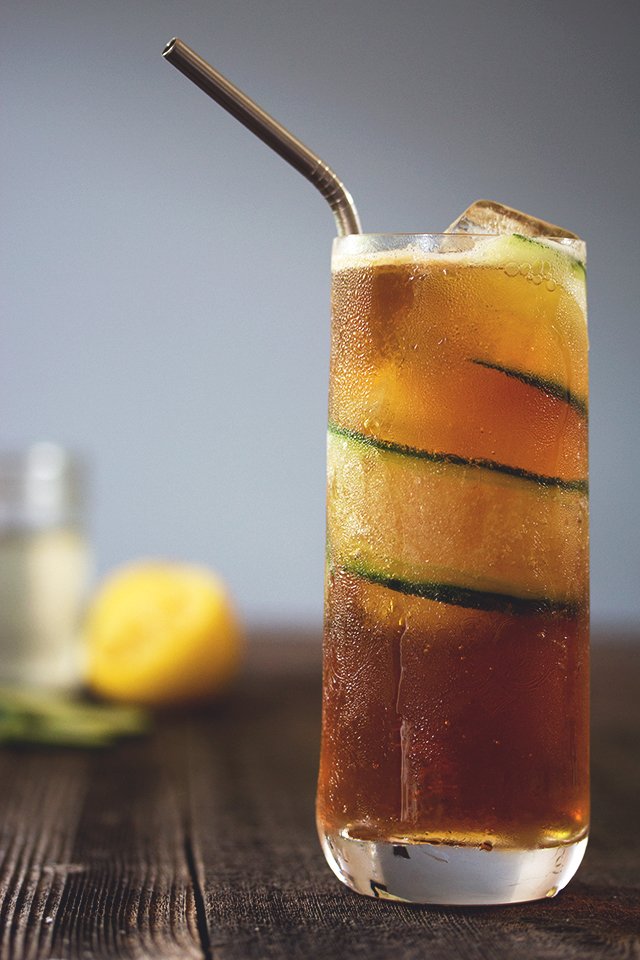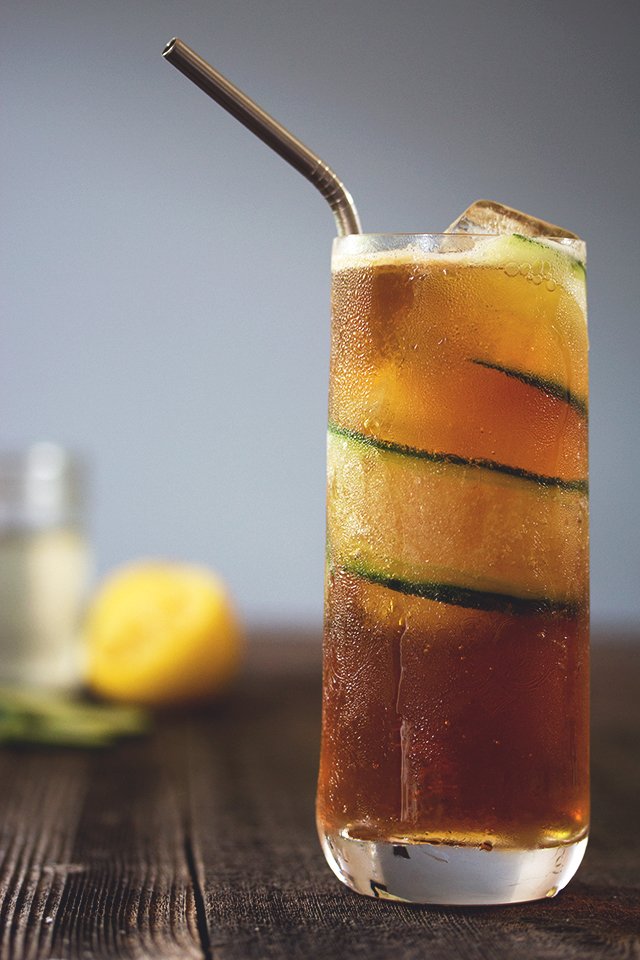 INSTRUCTIONS
For the cucumber syrup
Add the sugar and water to a small saucepan and stir on medium heat until the sugar dissolves. Once dissolved, add cucumber slices, reduce heat to low and cook for 2 minutes. After 2 minutes, remove from heat and let sit for 10 minutes to continue to soak. Strain and allow to come to room temperature.
For the cocktail
Prep your glass by making the cucumber ribbon garnish. Use a peeler (or sharp knife) to shave off a long slice of cucumber, at least a couple millimeters thick. Carefully wrap the cucumber slice around the inside of your glass, starting at the bottom and slowly turning the glass as the cucumber slice spirals upward. If it helps, use a spoon to press the cucumber against the inside of the glass, using its own moisture as an adhesive. Cut off any extra cucumber. Note: the slice should not be paper-thin, as it will need to hold firm as you wrap it around the inside of your glass. Cut a thicker slice if needed.

Carefully fill your glass with ice, so as not to disturb the cucumber ribbon.

Add each ingredient to your glass, starting with the ginger ale and finishing with Pimm's No. 1. The Pimm's, being a higher density will slowly sink to the bottom of your glass.
(images by HonestlyYUM)