A pesto pasta salad is the perfect picnic dish but I always hate how after a couple hours the basil turns an unappealing brown-ish green. I've tried a few tricks at keeping pesto green, but the two that have worked best are 1) tossing room temperature pasta with the pesto and 2) adding spinach in the pesto. A handful of spinach keeps the pesto vibrant and green but does not detract from the basil flavor. In fact, I doubt anyone can tell there is spinach in the recipe! I added peas because fresh peas seem to be everywhere lately and I love the combination of orecchiette and peas. The dill and mint add even more freshness and brightness to the pasta. Finally, I add one of my favorite cheeses, French feta, which is creamier and milder than Greek feta.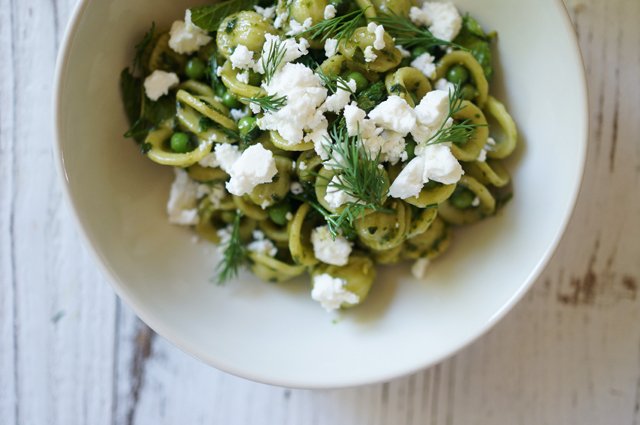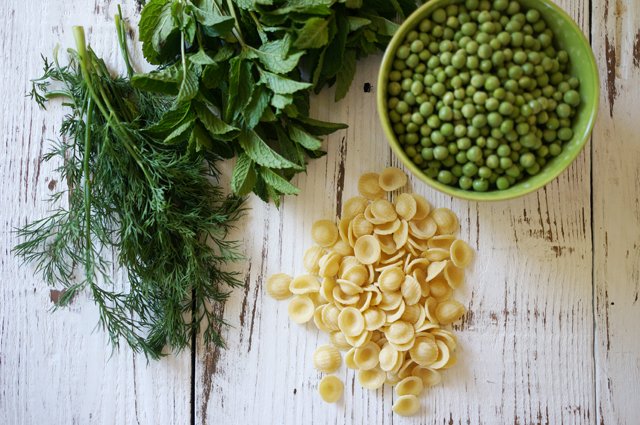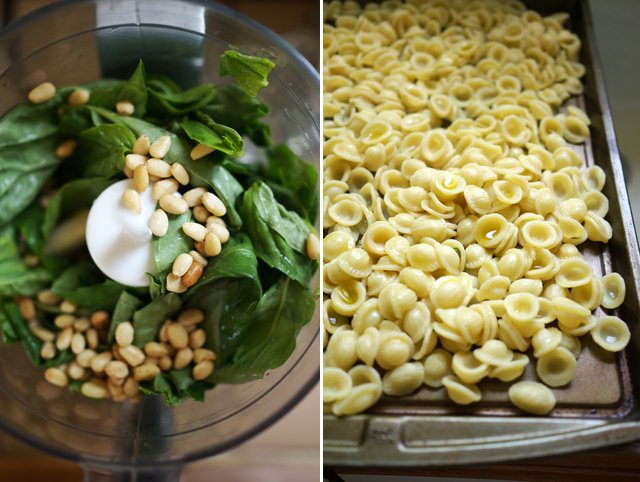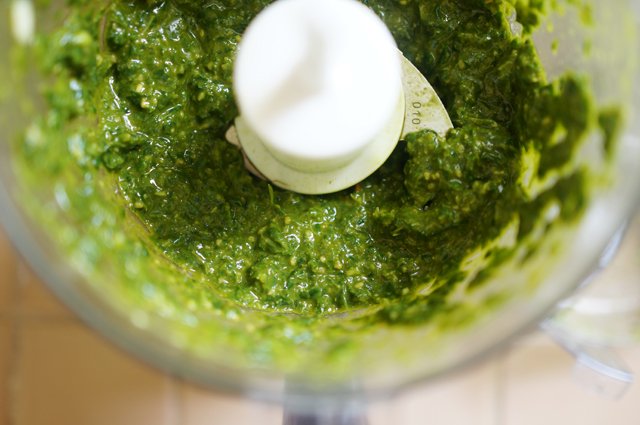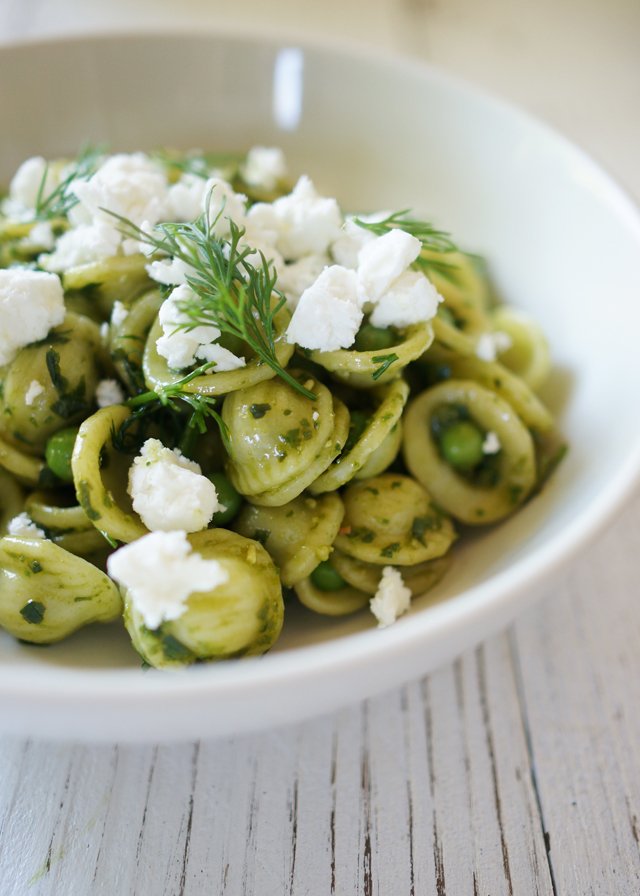 INSTRUCTIONS
Cook the pasta according to ingredients on the box with well salted pasta water. Drain the pasta and spread in an even layer on a baking sheet and drizzle with extra virgin olive oil to prevent the pasta from sticking together. Allow the pasta to cool entirely.

To prep the peas, prepare a bowl of water with ice water. Then cook the peas in boiling water for about 10 minutes and drain the peas and place the in the ice water for several minutes, then drain.

To prepare the pesto, place the garlic clove in a food processer and mince. Add the spinach and basil and pine nuts and pulse several times. Stream in the oil while leaving the food processer on until it blends into a smooth pesto.

Toss the pesto with the pasta and add peas, torn dill and mint and combine. Crumble French feta over the salad.