No picnic is complete without refreshments, and nothing is more refreshing than an ice-cold cucumber lemon drop. I enjoy making this drink for events because the flavors are simple, clean, and appeal to most. I made a large batch for my wedding, which happened to be in the 90 degree heat, and they were a hit. But the best part about this particular recipe is that the cocktails are served in cute little mason jars, making them easy to make ahead of time before transporting to your picnic. Once you're ready to serve, just pop the top, add ice and shake. Each individual mason jar acts as a personal shaker, adding a little fun to your picnic that people love.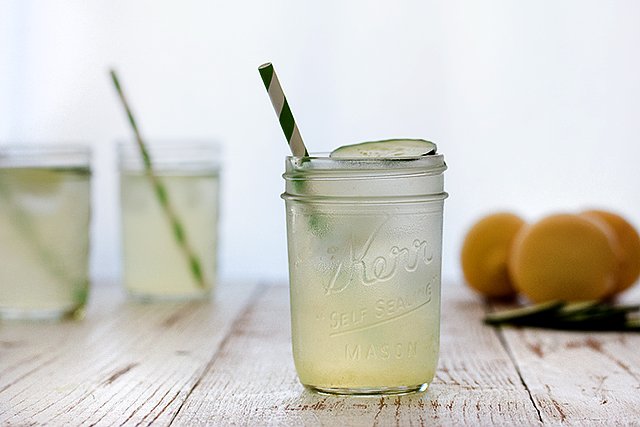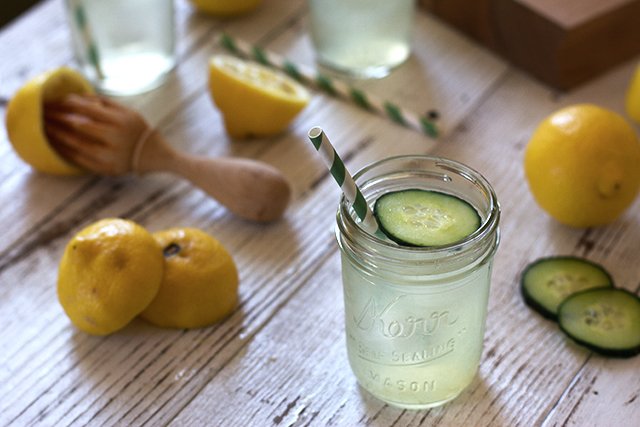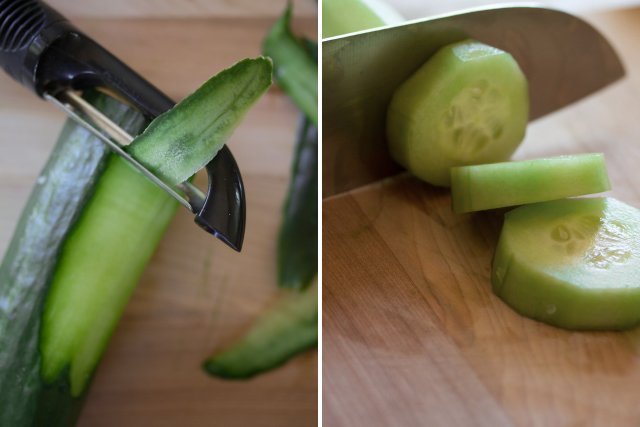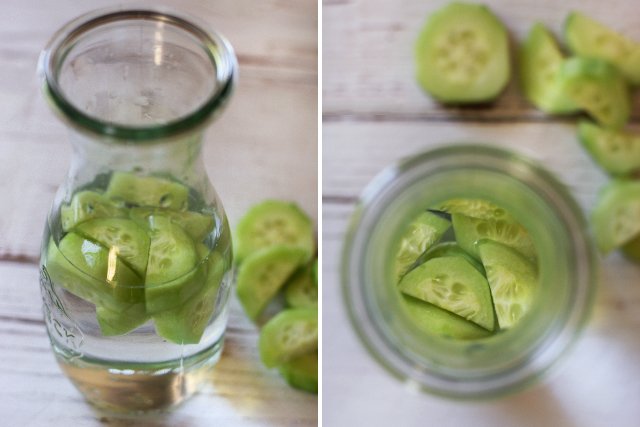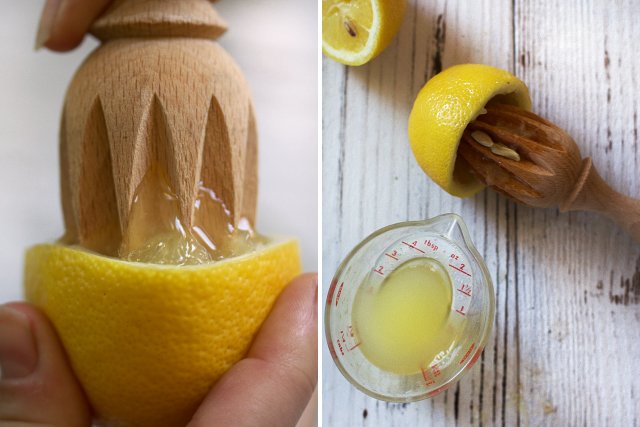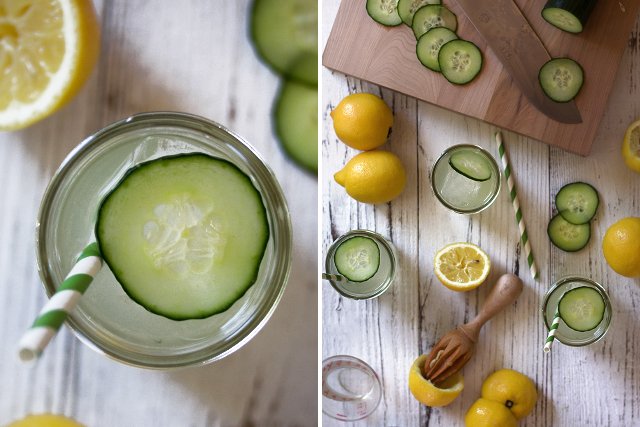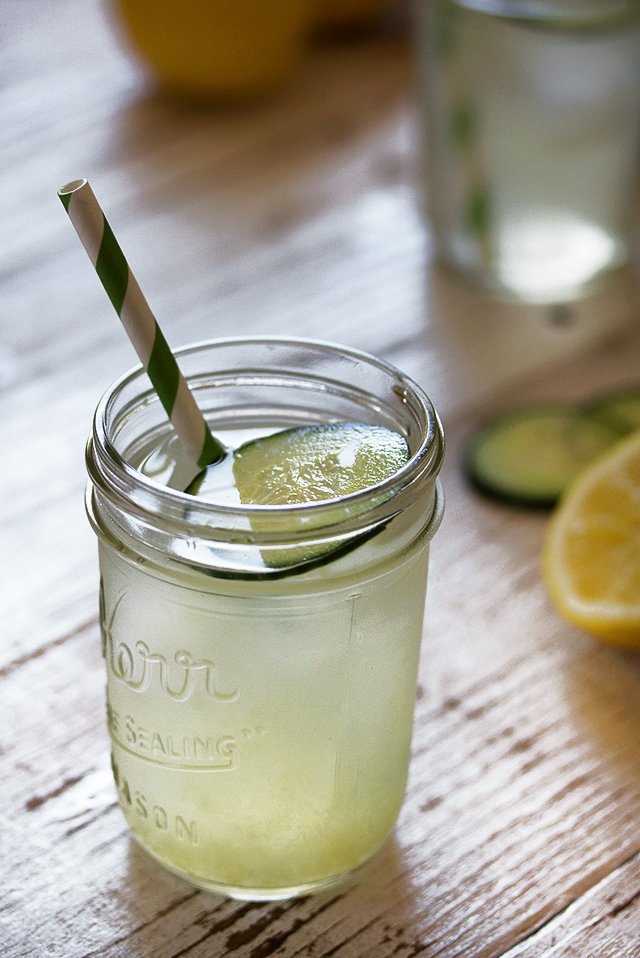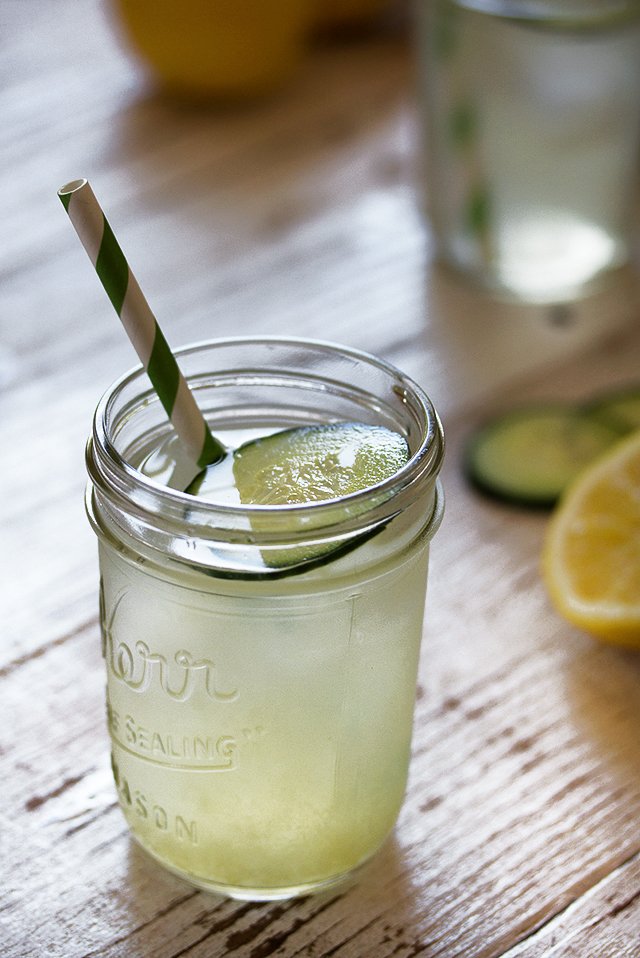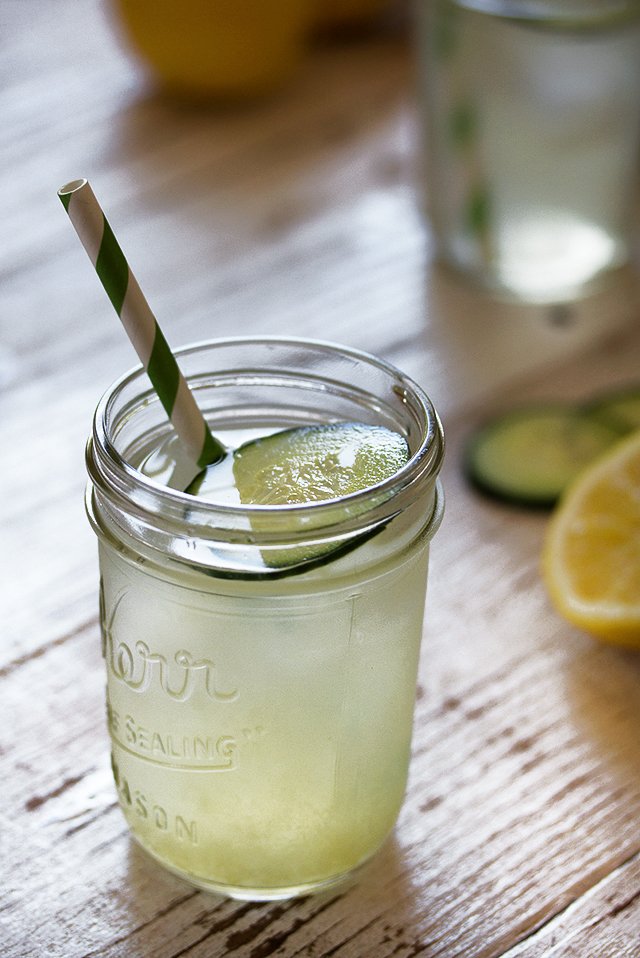 INSTRUCTIONS
For the cucumber water
Cut each cucumber slice in half and place into a glass container with water. Let soak for 1-3 hours, then strain.
For the cucumber syrup
Cut each cucumber slice in half.

Add sugar and water to a small saucepan and stir on medium heat until the sugar dissolves. Once dissolved, add cucumber slices, reduce heat to low, and cook for 2 minutes

After 2 minutes, remove from heat and let sit for 10 minutes to continue to soak a bit before straining.
For the cocktail
Simply add all of your cocktail ingredients to a mason jar and seal.

Each jar holds one full cocktail, so pack as many as you need for your party into your picnic basket or cooler. Speaking of coolers, remember to bring ice. You'll need it for the final cocktail.

Once you arrive at your picnic and are ready to drink your cocktail, simply remove the top of the mason jar and fill to the top with ice. Screw the top on tight and shake vigorously for 10 seconds. Once shaken, remove the top, add a straw and a thin slice of cucumber for garnish.
NOTES
This recipe makes enough cucumber water and syrup for a few cocktails, though the cocktail recipe is written for one cocktail.  It is an easy recipe to multiply for more, if desired.
(images by HonestlyYUM)