The thing that gets me most excited about summer is all the wonderful sweet fruit available, especially strawberries. I also love the idea of packing desserts in jars for picnics. So, when I thought about the perfect picnic dessert, strawberry shortcake in a jar instantly came to mind. I changed up the traditional shortcake by adding sweet basil, which gives the dessert a subtle light herby dimension – perfect for a warm summer day.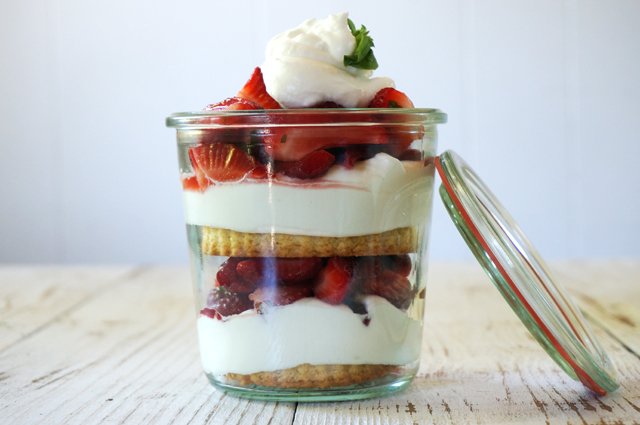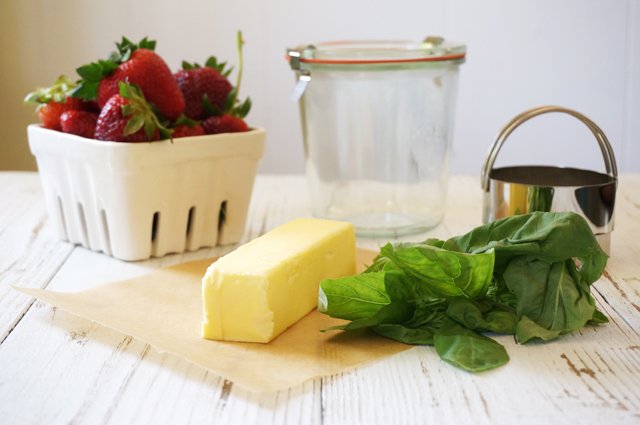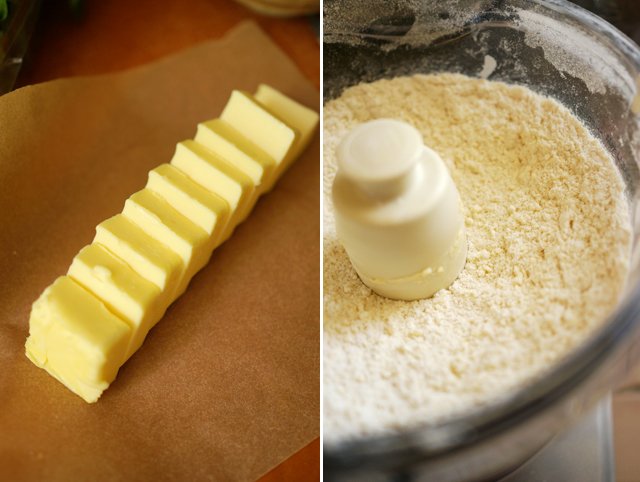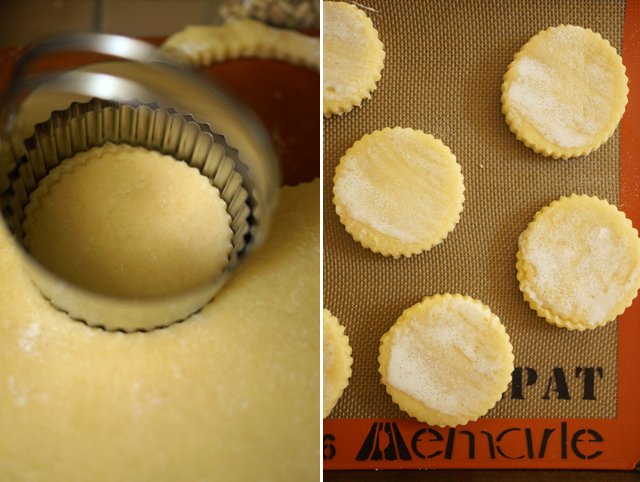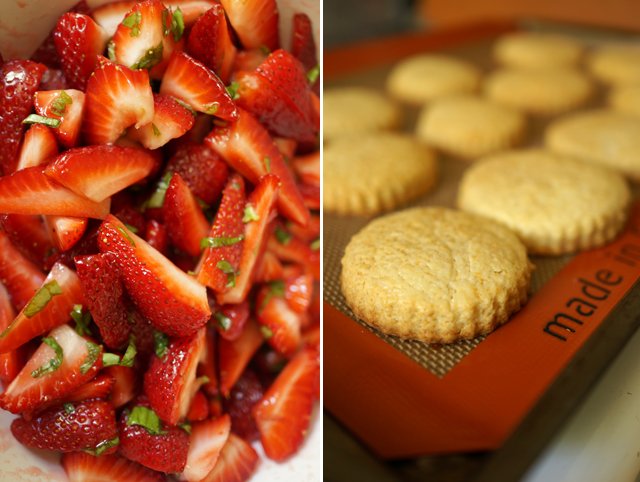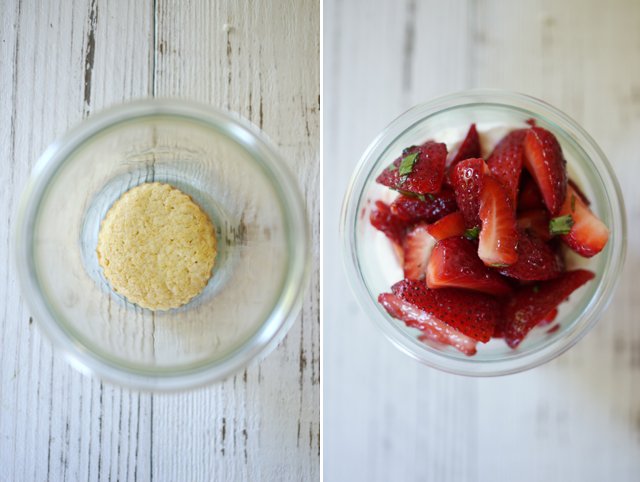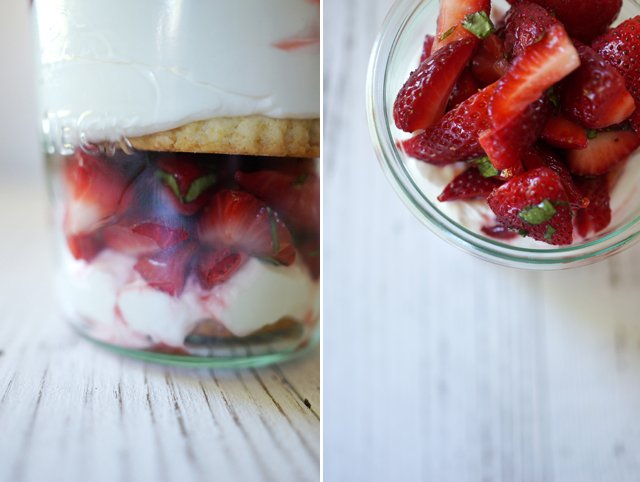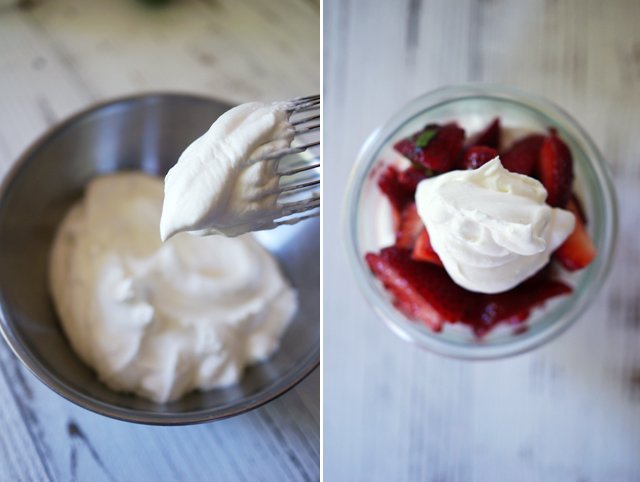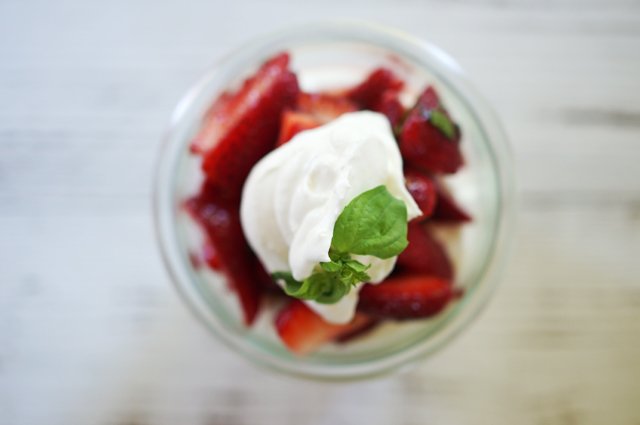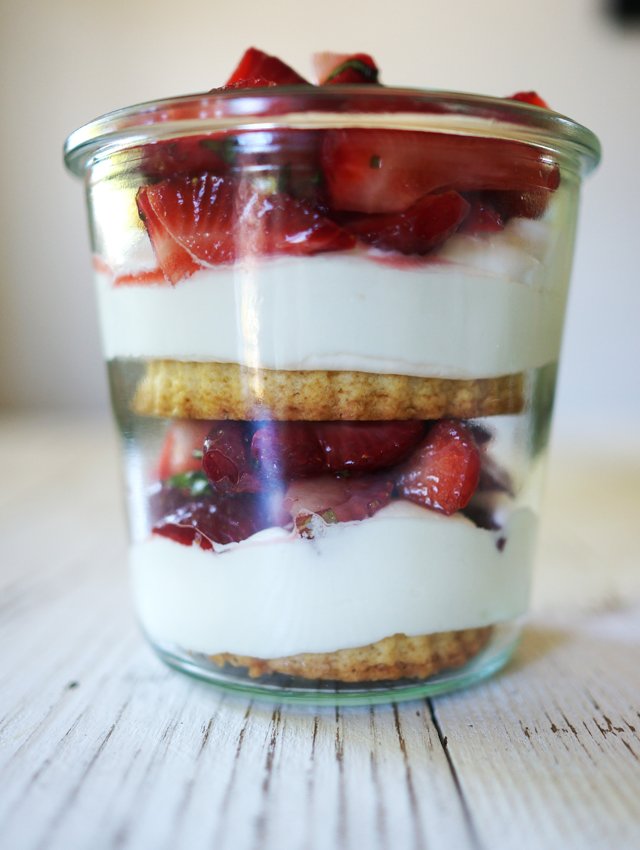 INSTRUCTIONS
Preheat the oven to 375 degrees. Place the flour, sugar, baking powder, and salt in the bowl of a food processor and pulse to combine. Add butter and pulse, about 10 times, until the mixture resembles cornmeal with some larger pea-sized chunks of butter. 

In a separate bowl whisk together the eggs and 1/2 cup of cream. Add the cream mixture to the dough in the food processor and pulse about 25 times until it just comes together into a ball of dough.

Roll the dough onto a floured surface, about 3/4 inch thick. Cut circles out large enough to fit in a weck or mason jar. Lay them on a baking sheet lined with parchment or a Silpat and brush with cream and sprinkle with sugar on top. Bake about 20 minutes until lightly golden brown and allow to cool at room temperature.

Meanwhile, macerate the strawberries by combing them with sugar and basil and mix together. Let the strawberries rest at room temperature for 20 minutes until the strawberries are juicy and the sugar has dissolved. 

To make the whipped cream, place the 1 1/2 cup of cold cream in a large bowl and add 2 tablespoons of sugar and 1/2 teaspoon of vanilla extract. Whip until soft peaks form.

To assemble the shortcakes, place the smaller shortcake in the bottom of the jar, spoon strawberries (strained of its liquid) over the shortcake, and dollop whipped cream over the strawberries.

Finish with a dollop with fresh whip cream and garnish with basil.
NOTES
Because the weck jar I used is wider at the top, I made two sizes: a smaller one for the bottom and a larger for the top of the jar. This recipe makes enough for 6 shortcakes of both sizes, 2 shortcakes for each jar. If you aren't eating the dessert for a while, pack the whipped cream in a separate container and keep the cream in a cold cooler at your picnic. Layer the shortcake and strawberries in the jar and add the whipped cream to the top at the picnic.
(images by HonestlyYUM)