We're so excited to be starting a new weekly series "Yum, We Love . . ." featuring a selection of our favorite links around the web!
Yesterday I had the pleasure of meeting Chuck, the proprietor of Charles Chocolates, who gave me a tour of their new store and kitchen in San Francisco. His passion for chocolate clearly comes through in all the incredible handcrafted chocolate confections. My favorite? This Salty-Sweet Cashew Bar with whole roasted cashews. TO. DIE. FOR.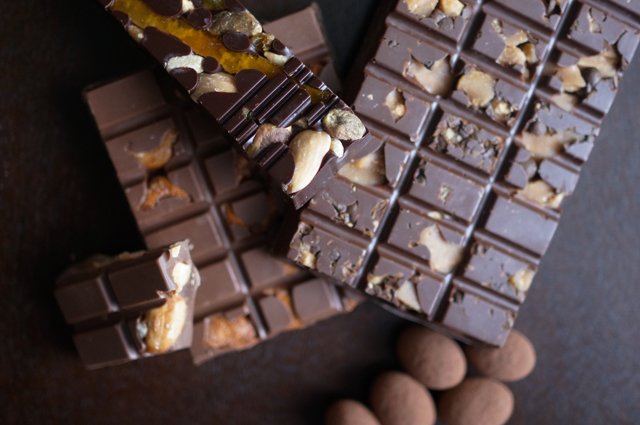 Speaking of chocolate, my jaw nearly dropped when I saw this chocolate bar and realized it was filled with yellow sponge cake. And when I saw the bars were engraved with "yum" I knew it was too good not to share! Check out the full recipe and more drool-worthy photos at La Receta de Felicidad.
Whitney Adams, sommelier and blogger at Brunellos Have More Fun recently launched Bottle Stock, a new online wine accessories store! Check out this fun video by Claire Thomas and get sneak peek of Bottle Stock's unique and stylish wine accessories– perfect for your next party.
The next destination on my travel wish list is Morocco and Camille Styles' Moroccan dinner for two has inspired me to take out my much-neglected tagine. Now I just need to preserve some lemons.
Paola of Love and Cupcakes made the cutest apple and cheddar doggy biscuits for her super-sweet pup, Diamond. Too too cute!
This mason jar French press is made of sustainable materials and rocks a wool cozie?! Sign me up to back the Portland Press project.
Have a fabulous weekend y'all!
(image by HonestlyYUM)