Erica and I are totally obsessed with eggs and not so coincidentally so is our mom, who is the most supportive mom any two girls could ask for! So as a small– minuscule– token of my appreciation, I always make sure to include an egg dish in our Mother's Day brunch tradition. Baking eggs are a great way to entertain for brunch without having to stand over the stove flipping eggs, but you just need to keep a watchful eye on the eggs as they can overcook quickly. Normally, I bake them in ramekins, but for a special occasion like Mother's Day I like to make them in mini tart shells and add a heart-shaped parmesan crisp!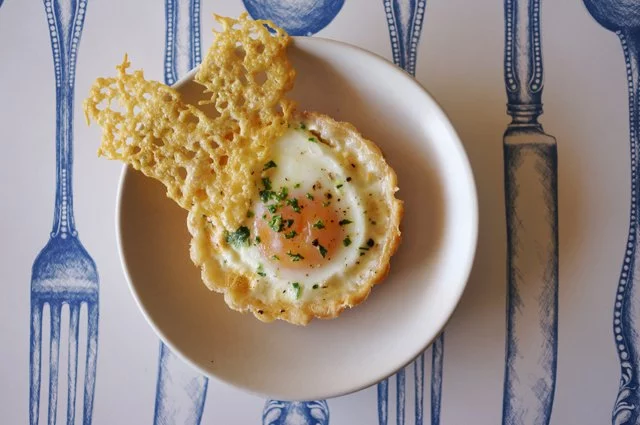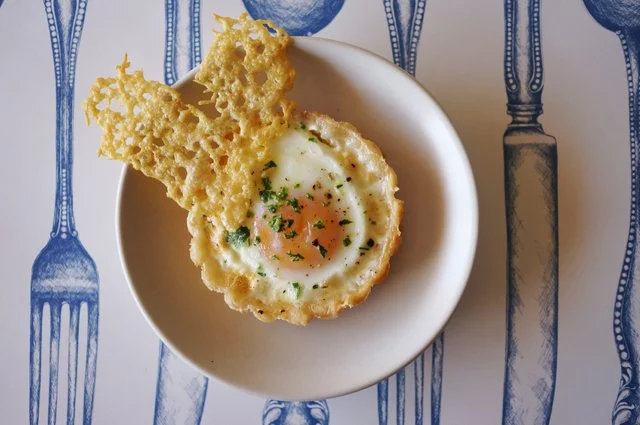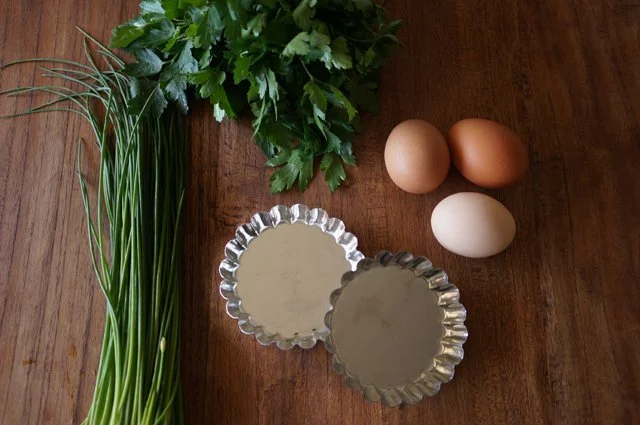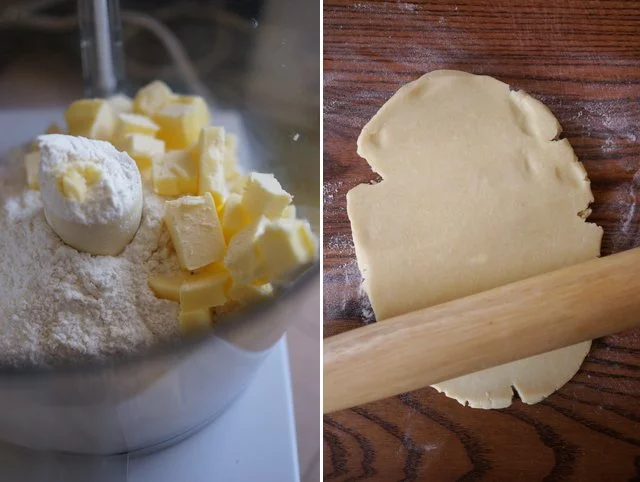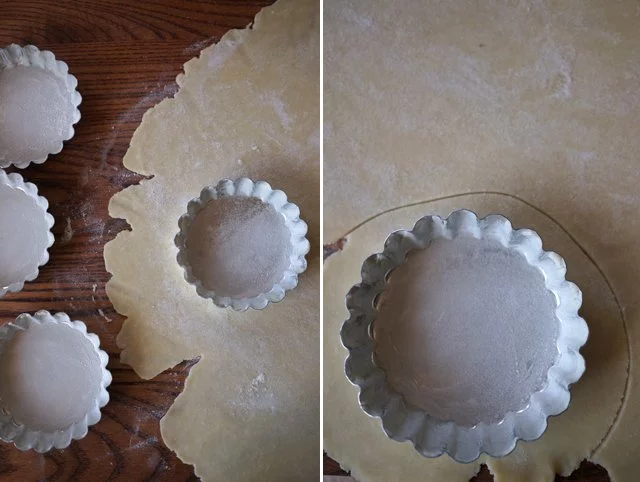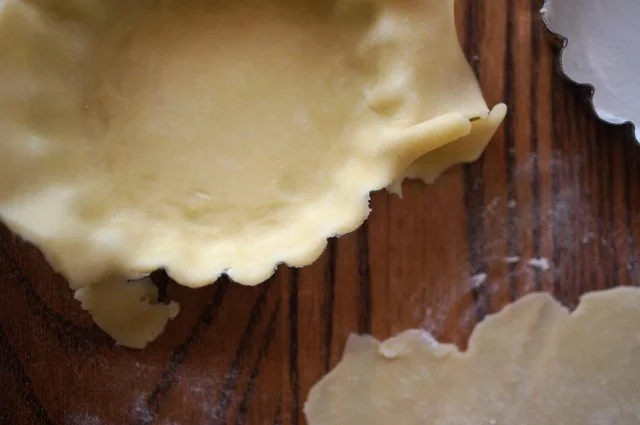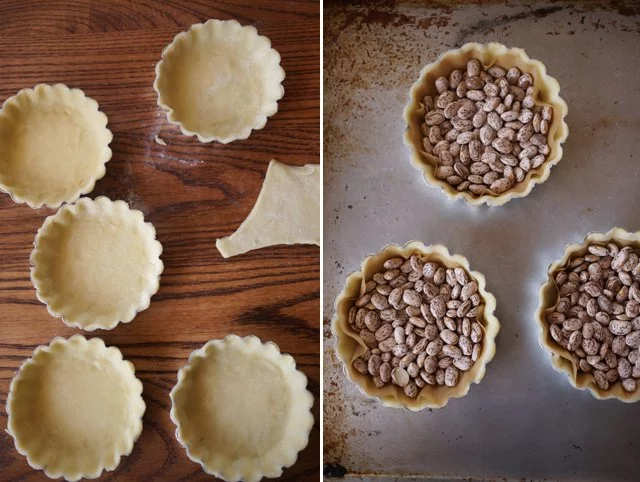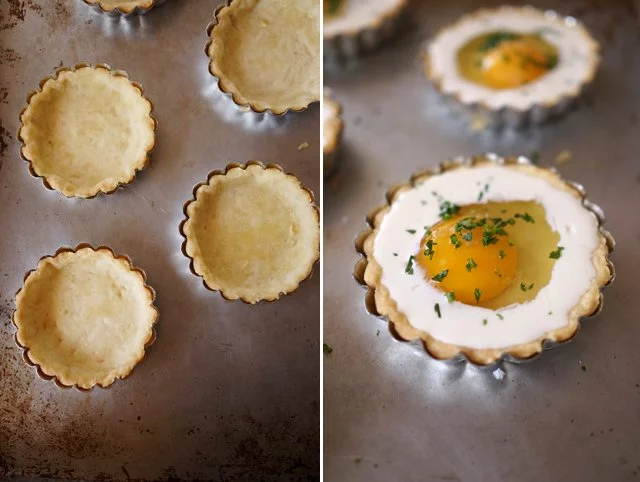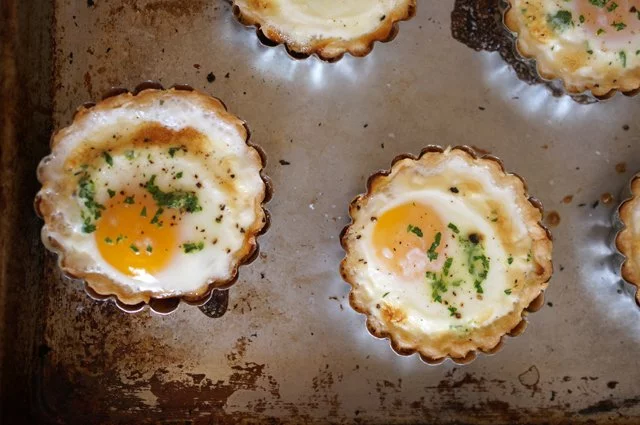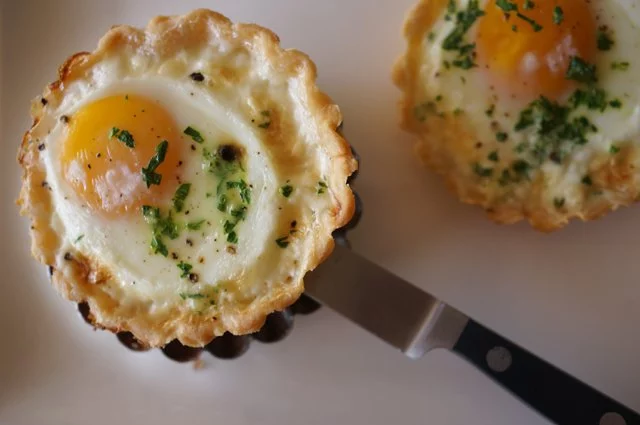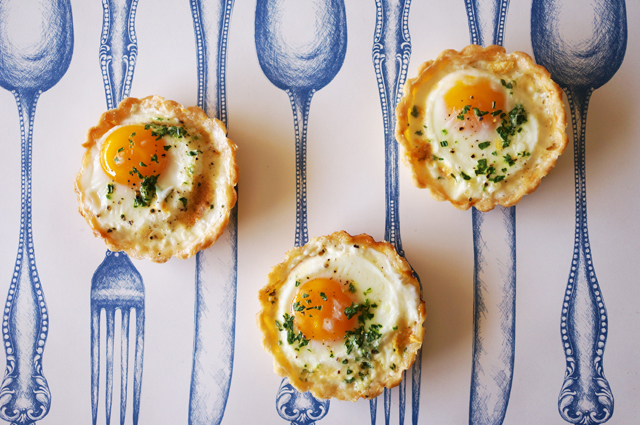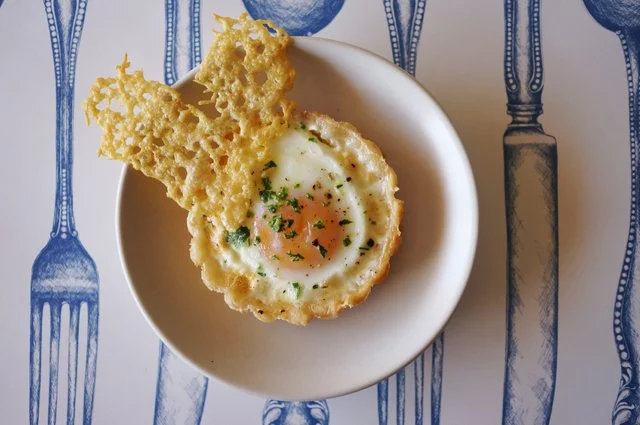 INSTRUCTIONS
To make the short-crust pastry, put the flour and salt in the bowl of a food processor. Add the butter and pulse until it resembles coarse meal. Add the ice water and pulse until it comes together into a ball of soft dough. Remove dough and shape into a flat disk, wrap in plastic wrap, and refrigerate at least 2 hours.

After refrigerating the dough, roll out the dough until about 1/8 inch thick. Work it slowly and be patient as the dough will be cold and hard at first. Grease and flour the mini tart tins. Cut a round piece of the dough a little larger than the tart and lay it in the tin and press it into tin. Then remove the excess dough off the edge of the tin.

Line the tins with parchment paper and fill with pie weights or dried beans. Refrigerate for one hour before baking. Preheat the oven to 375 degrees (with rack adjusted to the middle position) and when the oven is ready, place the tart tins on a baking sheet, and bake for 20 minutes until the shells are firm.

Increase the heat to 400 degrees and fill the shells with a tablespoon of cream in each shell and carefully crack an egg in each shell. Combine the parsley, chives, and garlic in a bowl. Season with salt and pepper and add a pinch of herb and garlic mixture on top. Return to the oven and bake for 10 minutes.

Eggs go from raw to overcooked very quickly and every oven is different so keep your eye on the eggs to make sure they don't over cook. You want to remove them right as the egg whites are almost completely cooked. The eggs will cook a little longer after you take the eggs out so removing them slightly early will ensure you have perfect runny yolks.

Carefully remove with a small knife by wedging the knife between the crust and the tin and slide it under the tartlet.
(images by HonestlyYUM)